GUIDE: Where to Find Christmas Cakes & Wines for the Holidays
If there are two things a celebration cannot be without, it's the cake and the wine. Both lend a festive spirit to every occasion and make every person feel special.
Fortunately, we know just the right corners in Metro Manila where you can get delectable cakes and wines, perfect for the holidays ahead!
Pâtisserie Bébé Rouge

Customized cakes and pastries are the specialty of this quaint confectionery boutique within San Antonio Village in Makati. It's a Japanese-French wonderland of all things sweet and delectable, making it the ideal source of your holiday cakes.
Luckily, Bébé Rouge is now accepting reservations for assorted baked goods and Christmas cakes, available in different sizes!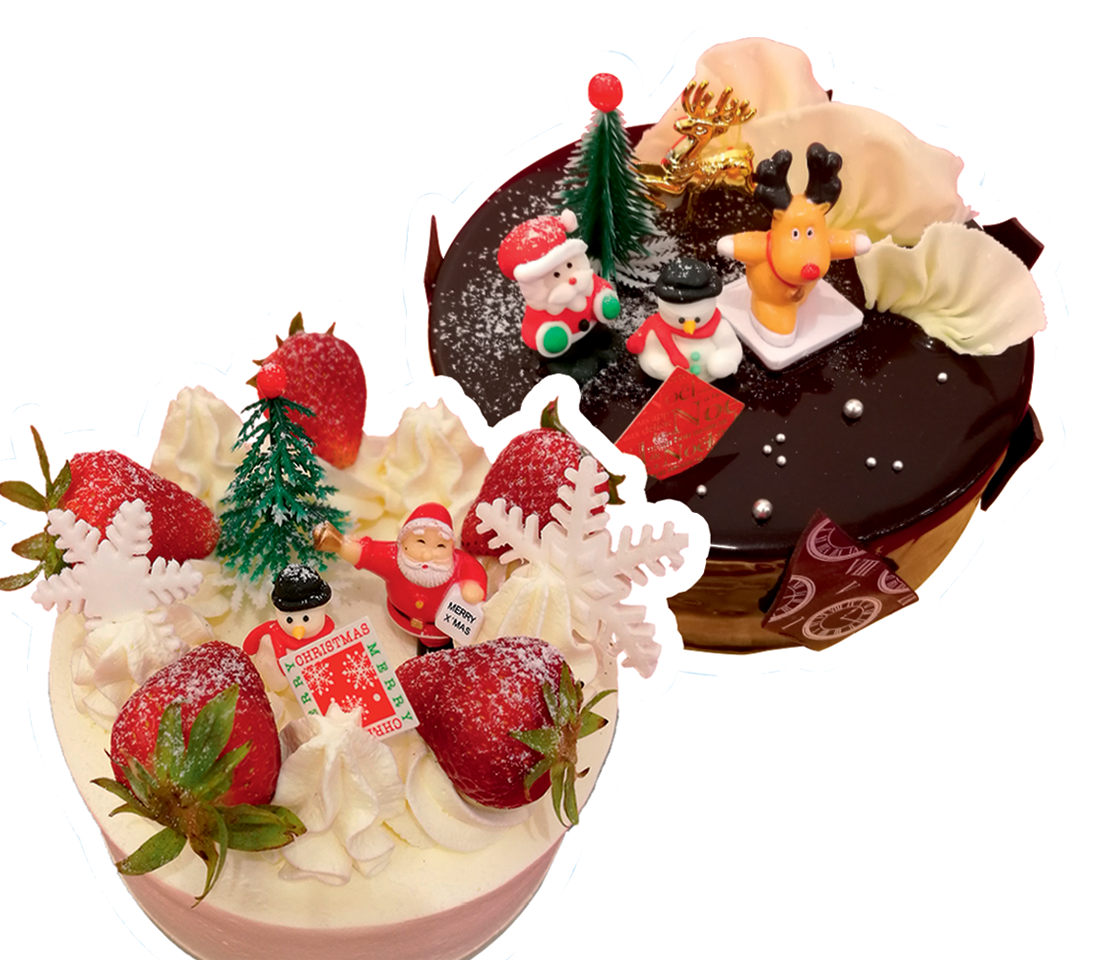 Shortcake and Mousse au Chocolat / IMAGE from Bébé Rouge
Bébé Rouge's Christmas cakes come in two varieties: the Shortcake with chunky strawberries on top, resembling a white Christmas wonderland, and the Mousse au Chocolat, ideal for lovers of melt-in-the-mouth creamy chocolate goodness like no other.
Both are available in 15 cm, 18 cm, and 21 cm and are priced as follows:
Shortcake
15 cm- Php 1,350
18 cm- Php 1,850
21 cm- Php 2,800
Mousse au Chocolat
15 cm- Php 1,450
18 cm- Php 1,970
21 cm- Php 2,950
More cakes are available such as the Santa, Chocolate Praline, and Mont Blanc cakes that range from Php 920 – 1,820 only!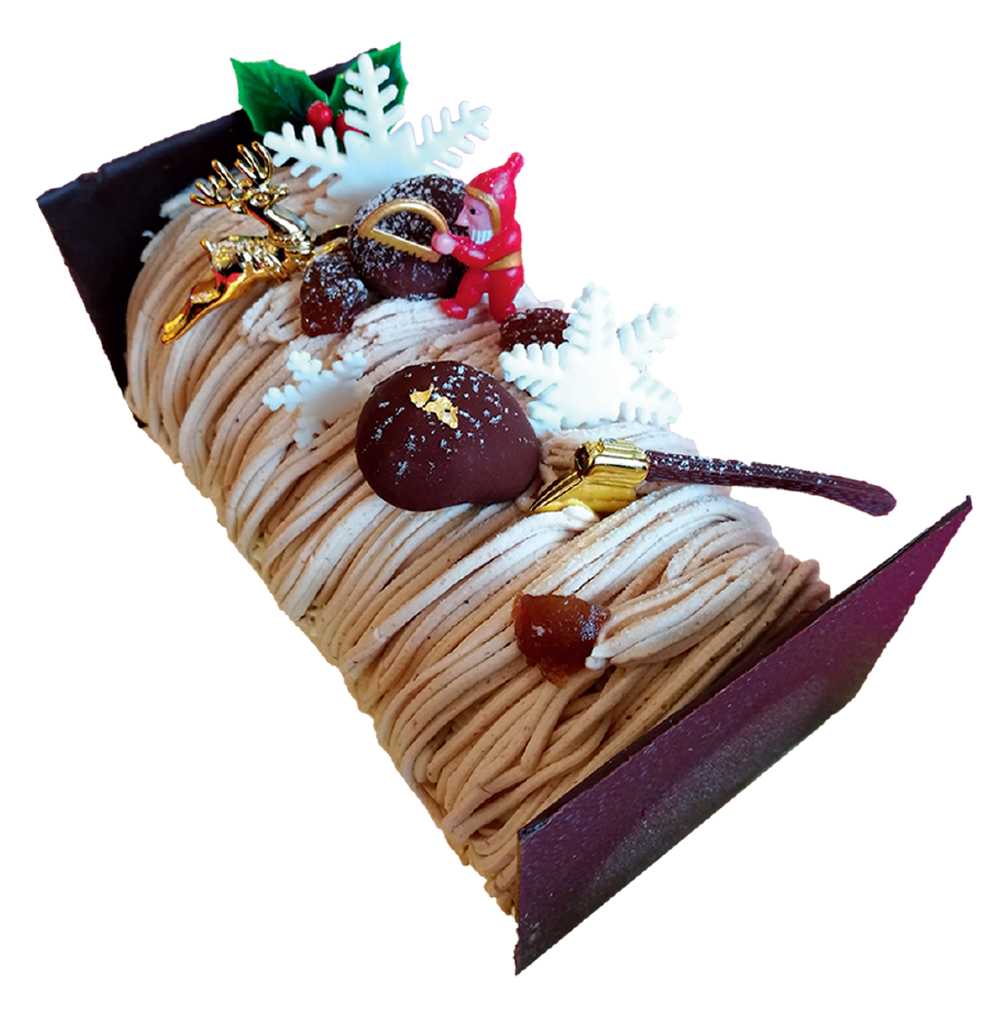 Mont Blanc Cake (Php 980/half; Php 1,820/whole) / IMAGE from Bébé Rouge
For reservations, you may reach Bébé Rouge at 02-8833-2826 / 0917-851-9636 or you may also visit them at 7602 Sacred Heart Street Corner Metropolitan Ave., San Antonio Village, Makati City. The pâtisserie is open from 9:00 a.m. to 6:00 p.m. 
Also Read: Pâtisserie Bébé Rouge in Makati: Japanese-French Artistry In Pastry and Food
Estate Wine
Sweets and wine complement each other like bread and coffee. Good thing Estate Wine, the official and exclusive distributor of Berry Bros. and Rudd, offers a combination of both that will ultimately give your loved ones a merry Christmas!
Estate Wine now offers Pocky x Wine that can be an ideal gift for your friends and family or the perfect beverage at home this Christmas.

Pocky x Wine / IMAGE from Estate Wine
Estate Wine is located at G/F Republic Glass Building, 196 Salcedo Street, Legaspi Village in Makati City. For queries, you may reach them at 02-8804-5028 or chiho.watanabe@estatewine.com.ph.
Also Read: Estate Wine in Makati Offers A Personalized Wine Experience
EST Bakery Café
Aside from the Japanese breads, sandwiches, and coffee available at EST Bakery Café in BGC, the Instagrammable coffee shop at SM Aura Premier also offers mouthwatering rolls of cake that give a warm, fuzzy feeling to anyone who takes a bite. 
IMAGE from EST Bakery Café
Just remember that their matcha variant is limited to only six (6) boxes a day, so if you want that familiar combination of sweetness and hints of bitterness for your celebration, head to the Level 5 of SM Aura Premier's Skypark Dining as early as 10 o'clock in the morning!
EST Bakery Café is open from 10:00 a.m. to 9:00 p.m. daily. Like and follow the brand on Facebook page to get updated with its latest offerings.
Also Read: Get the best Japanese sandwiches and coffee this side of town at EST Japanese Bakery & Cafe
The Wine Club
If it's high-quality California wines you're looking for this Christmas, The Wine Club offers just what you want! The quaint wine shop and restaurant is prominent for sourcing their wines from the regions of Napa Valley and Sonoma—the only place that focuses solely on such selection of wine.
No wonder, it's one of the most sought-after wine establishments in Makati City! You might also want to dine at their restaurant as it serves pastas and steaks, among other decadent things.
IMAGE from The Wine Club
The Wine Club is located at Basement Floor, Cacho Gonzalez Building, 101 Aguirre Street, Makati City. The wine shop and restaurant is open from Monday to Saturday, 10:00 a.m. to 8:00 p.m. To shop online, you may also visit its website at www.wineclub.ph.
Also Read: The Wine Club in Legaspi Village Boasts An Arsenal of California Wine
Bonus: Säntis Delicatessen
If you're living in the South and craving some wine for Christmas, Säntis Delicatessen in Alabang, Silang, Cavite, Sta. Rosa, Laguna, and Laurel, Batangas can curate a Wine Christmas Box just for you! Choose from its variety of available wines that will ultimately satisfy wine lovers out there. 
Wine Christmas Box / IMAGE from Säntis Delicatessen's Facebook page
Aside from wine boxes, Säntis also offers Christmas baskets composed of international premium products like cookies, jams, chocolates, sandwich spreads, and more! These are available in all branches of Santis Delicatessen including those in Makati, Taguig, Pasig, San Juan City, and Quezon City.
Christmas Basket / IMAGE from Säntis Delicatessen's Facebook page
To ask for a quotation of your Christmas boxes, you may call or visit your preferred Säntis branch. Click here to know the brand's contact details and store locations! You may also send Säntis either an email at ask@santis-deli.com or a message on Facebook.
Also Read: Säntis Delicatessen in Yakal, Makati: A Haven of Fresh Gourmet Products and Fine Wines
What holiday treats do you plan to get this Christmas? We wish you and your family a joyous season ahead!
---
Featured image from Säntis Delicatessen.