7 Must-Visit Places to Go Backpacking in the PH
Backpacking has been an undying trend in traveling for a long time. Not only is it easy on the budget but it is also a way to experience more of the great nature and beyond—and of course, the local people.
Whether you are going solo or with a group, backpacking is no doubt the most refreshing way to find fun in nature. That's why we rounded up seven must-visit places in the country for your next travel should you want to go backpacking this year!
Cebu
Moalboal, Cebu
Known as the Queen City of the South, Cebu is one of the recommended places to start off your backpacking adventure in the country.
Places to visit: For first-timers, it is favored you visit Cebu City, Moalboal, and Mactan Island where you can experience the city tour, hiking, diving, canyoneering, whale shark encounters, and cliff jumping among others.
Getting around: Transportation is not as complicated as it seems because you can either ride a jeepney, tricycle or bus going to your destination.
Where to stay: Hotels are also abundant in the city that offers dorm spaces, tents, and capsules. Most are ranging from affordable to average.
Also read: UNESCO Names Cebu as New Creative City of Design
Palawan
El Nido, Palawan
With the pristine beaches, jaw-dropping landscapes, nature excursion, and roaring nightlife, it's not hard to miss why Palawan is close to the hearts of local and foreign backpackers. 
Also read: Palawan Named 2nd Best Island in the World 
Places to visit: Returning backpackers would easily recommend Puerto Princesa for natural wonders and city tour, and El Nido for tropic-loving travelers. Diving activities are also popular in El Nido.
Getting around: Aside from tricycles, you can rent a scooter for the whole day for as low as Php 500.
Where to stay: Most travelers go to Puerto Princesa as a base to explore more of Palawan before going to El Nido. There are various lodging houses and hostels that offer a bed space or private room for as low as Php 300 per night.
Siargao
Cloud 9 in Siargao
Known for the island's many surf breaks, Siargao is now recognized by surfers and non-surfers alike for its breathtaking sceneries, exciting nightlife, and surf spots.
It was recently hailed as the best backpacking destination for 2020 by Hostelworld describing it as the wave-riding capital of the Philippines.
Also read: Siargao Recognized as One of the Best Backpacking Destinations for 2020
Places to visit: Aside from island hopping in Daku, Guyam, and Naked Islands, another ideal destination for surfers is Cloud 9, which will awaken your surfer soul.
Getting around: Tricycles and habal-habal are the common modes of transport around Siargao with a minimum fare is Php 20. Motorbikes can also be rented for Php 500 per day.
Where to stay: There are numerous international surf style resorts near Cloud 9, while more affordable stays are situated in the main town of General Luna.
Also read: Siargao: Dream Island Getaway
Banaue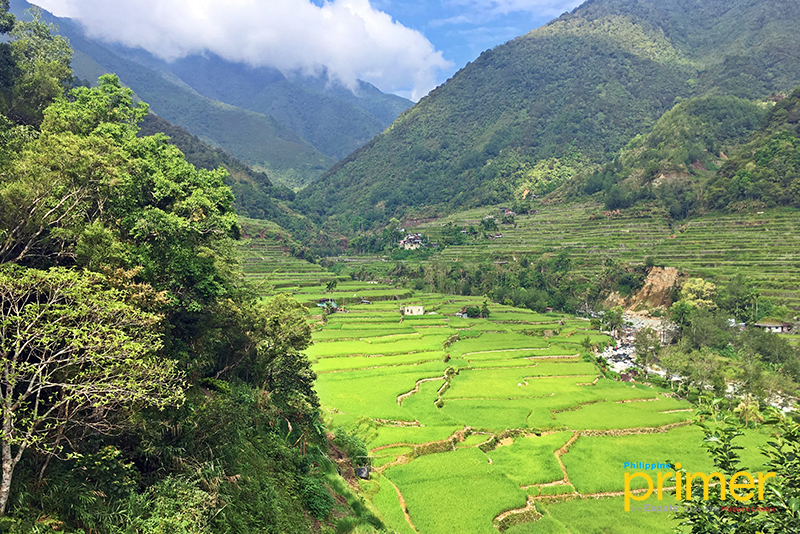 Hapao Rice Terraces
Perhaps, the most frequented backpacking places in the north of Luzon is no other than Banaue. While the rice terraces are the primary reason to visit Banaue, the local gourmet, local hospitality, and the unique lodging options will make you want to stay.
Also read: Begin Banaue: Rice Terraces and Beyond
Places to visit: It is best to experience the town through a three to four-hour trek to Bangaan and Batad Village, Tappiyah Falls, Hungduan Village, and more.
Getting around: The main mode of transportation in Banaue is by tricycle. Within the town proper, a ride costs Php 10 to Php 15. Jeepneys are used to transfer tourists in rice terraces tours.
Where to stay: Affordable lodges and native inns are quite popular for tourists, particularly backpackers. A night stay costs for as low as Php 300.
Native Village Inn in Banaue
Bohol

The Chocolate Hills
Long been known as one of nature's most wondrous creations, Bohol is a surely no-frill destination for backpackers as it offers great wonders for the adventurous soul underneath its quiet charm.
Also read: Bohol: Balm for the Soul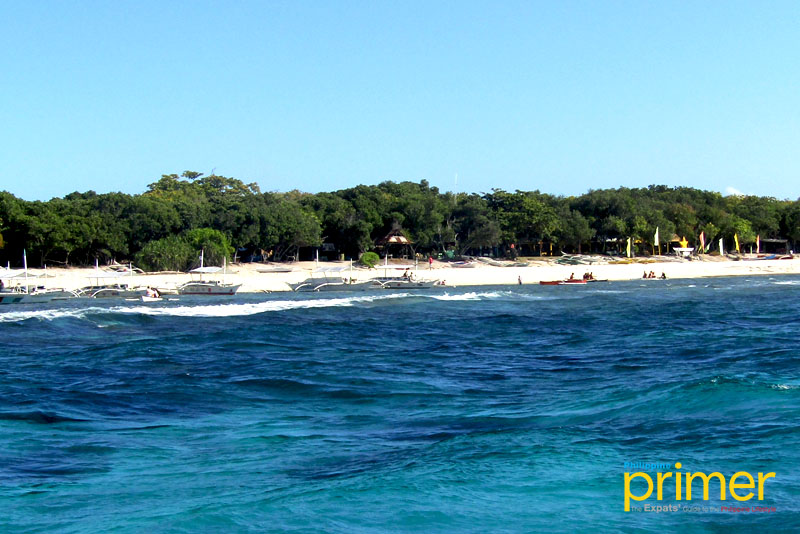 Balicasag Island
Places to visit: Popular destinations such as Chocolate Hills, Loboc River Cruise, Panglao Island, and Balicasag Island can be visited through various Bohol tours and packages.
Getting around: Public transportation in Tagbilaran City include jeepneys, tricycles, and buses. Meanwhile, tricycle, van or taxis can be chartered when going to beach-front accommodations. A tip for backpackers is to talk to other tourists to share transportation expenses.
Where to stay: Bohol has plenty of accommodations ranging from cheap yet good hostels, inns, and lodges and even hotel resorts. Some of the budget-friendly stays are priced for as low as $3 depending on the season.
Pampanga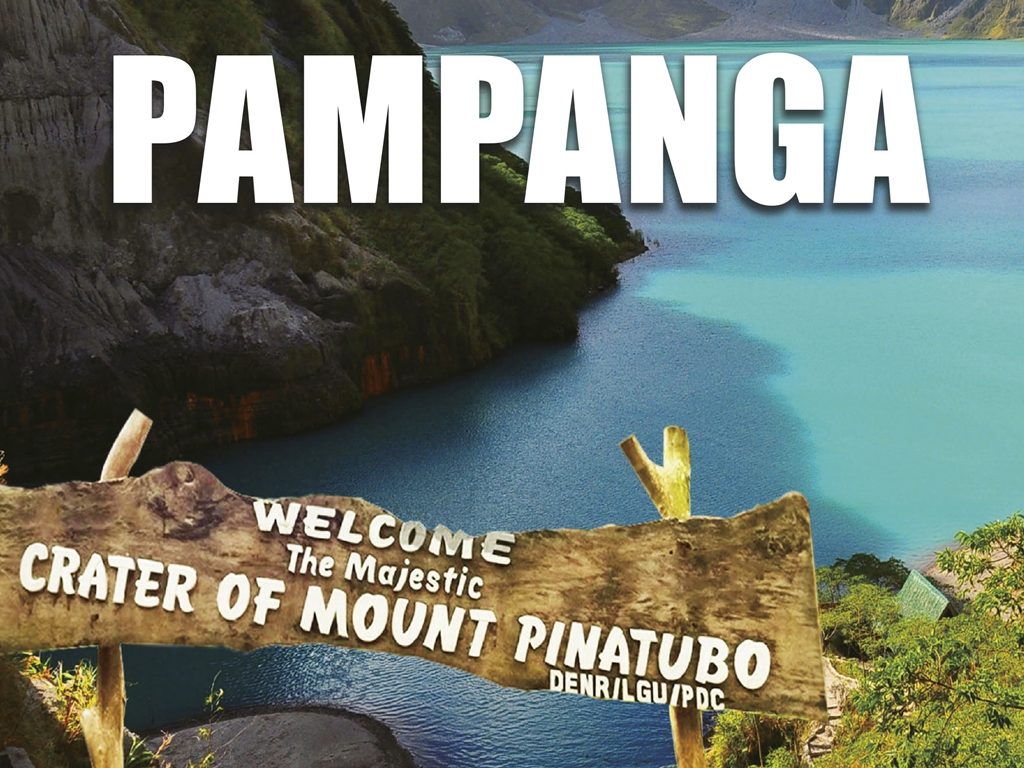 Those who love hiking will definitely go for a quick journey to Pampanga's great terrains particularly the majestic Mount Pinatubo, which is known for its enchanting beauty. Foodies, likewise, are in for a culinary adventure one will never forget.
Also read: Pampanga Travel Guide 2018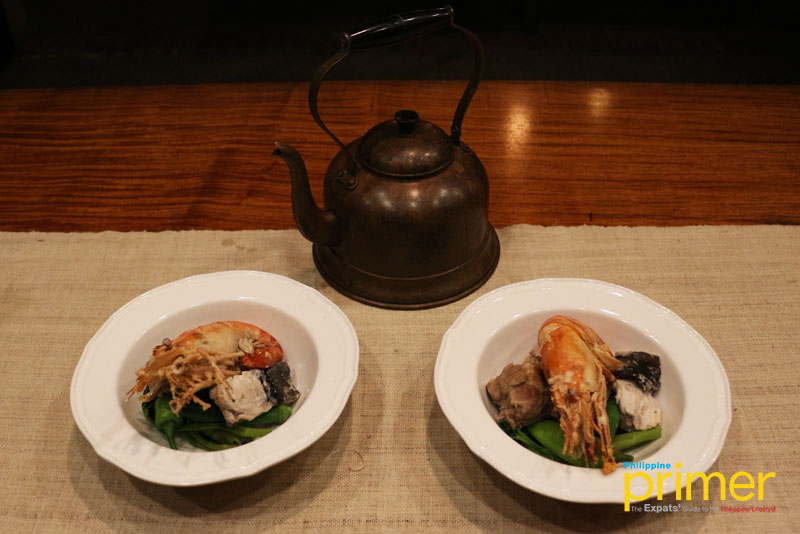 Bale Datung's Gulanglang or bouillabaisse
Places to visit: Go on a day hike in Mount Pinatubo and admire its beautiful landscape. Afterwhich, recharge your energy by trying out every Kapampangan dish you can find in Clark, Angeles, and Mabalacat among others.
Getting around: Jeepneys can take you around the city or between cities and municipalities. For the Mount Pinatubo tour, coordinate the transportation with the tourism group.
Where to stay: For those who want to stay a night in Mount Pinatubo, you can do so by putting up a tent in the designated campsite. If you will stay a few days in Pampanga, it is better to book a budget lodge in the city where you can leave your belongings.
Ilocos
Calle Crisologo in Vigan
Ilocos region is known to relive not only a chapter of the Philippine history but also promises a beautiful medley of man-made and natural wonders. While Ilocos Sur thrives as a prime tourist spot, Ilocos Norte showcases epic adventure and magnificent natural scenery.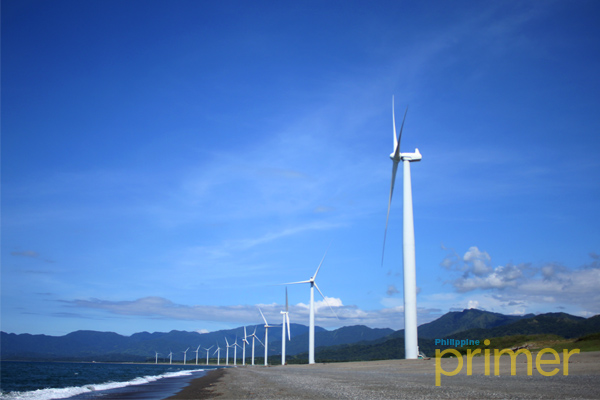 Bangui Windmill Farm in Ilocos Norte
Places to visit: Experience a historical sojourn in Vigan before going to the adventure haven in Paoay. Don't forget to taste the flavors of the north in Laoag and enjoy the fresh waters in Pagudpud.
Getting around: Tricycle and jeepneys are common transportation in Ilocos. Ride a bus when transferring from Vigan, Ilocos Sur to Paoay or Laoag in Ilocos Norte.
Where to stay: Numerous budget inns and lodges available in Vigan—particularly along Calle Crisologo, while hotels and resorts are frequent around Ilocos Norte.
Also read: 
Ilocos Sur: Historical and Cultural Ensemble
Ilocos Norte: A Kaleidoscope of Nature and History
Which of these places is your favorite backpacking destination? Share with us in the comments below!
---
Written by Deneca Ordinanza