5 Trusted Car Service Centers and Auto Repair Shops for Your Next Maintenance Check
Aside from keeping your car clean and shiny, it's important to make sure that your car is in tip-top shape with regular check-ups and repairs.
Some may opt to bring their cars to the official dealership service centers or what is commonly called CASA. While this might be the preferred option, it's better to know the alternatives in case you want to try other services that your casa may not offer.
Check out this list of the best car service centers and auto repair shops in and out of the Metro to take your car for its next maintenance check:
Tau Body Works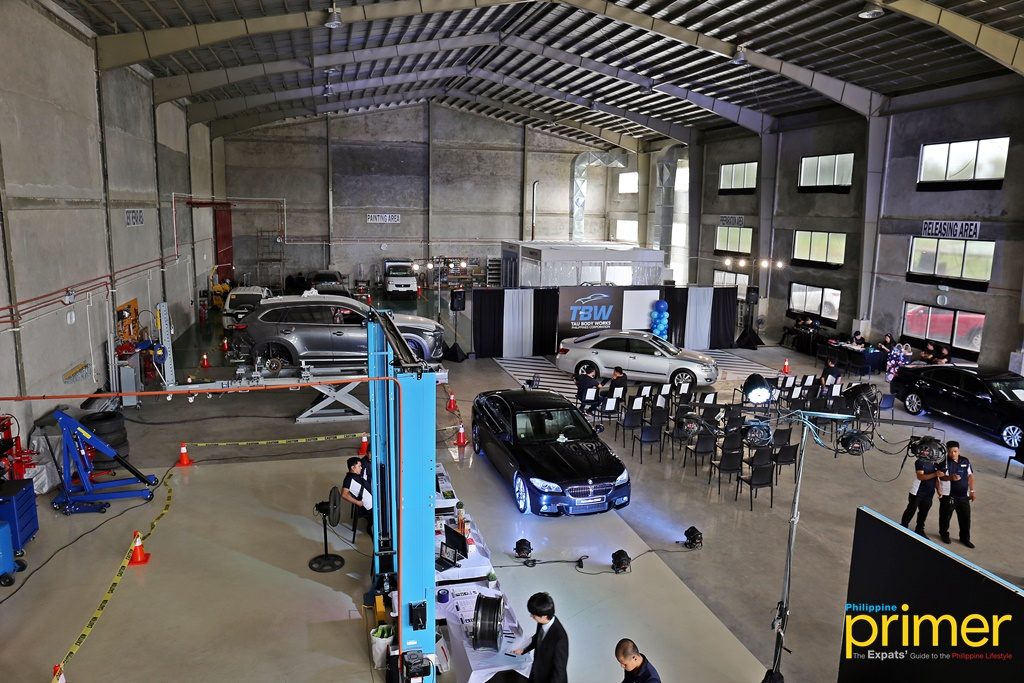 Tau Body Works stands out with its commitment to fast repair, state-of-the-art facilities and tools, and advanced capabilities to repair various damages. Not to mention the synergistic team composed of Filipino and Japanese engineers!
They offer a wide range of vehicle services, such as:
Body repair – chassis alignment, tinsmith, dent repair, ripped plastic repair; painting—repair paint, wash-over, customized painting
Mechanical – general repair, wheel alignment, tire change, electrical services, air-conditioning, etc.
Preventive maintenance – change oil, change filters, brakes, battery, etc.; coating, detailing, and more.
Tau Body Works also offers corporate maintenance packages.
Also read: Tau Body Works in Laguna: Japanese-Quality Care and Maintenance for Your Vehicle
Address: Warehouse 12, Unit 2, Calamba, Laguna
Contact: 049-252-2528
Facebook: facebook.com/TauBodyWorksCalamba
ValuePlus Auto Service
POWERFUL CAR GETS TENDER LOVING CARE. All cars, big or small, old or relatively new, come under the gentle yet…
Industry experts and professionals worked together to establish ValuePlus back in 2013. Since then, they have been continuously providing top-notch service to their consumers. 
Aside from basic inspection & diagnosis and preventive maintenance servicing, their services also include:
Change-oil package

Comprehensive inspection and diagnosis

Comprehensive inspection with scanning

A/C vacuum/charging

Carwash, vacuum, and tire dressing

Wash and wax

Detailing services

Wheel alignment services

Tire services
They offer online estimates for basic services like change-oil, wheel alignment, detailing services, and preventive maintenance servicing. You may also have your vehicle checked by their technician before getting an estimate.
Branches: Las Pinas and Quezon City
Contact: 02-413-8888 / 0917-625-1132
Email: zarah@valueplusph.com
Facebook: facebook.com/valueplusauto

Also read: Guide: Car Rental Services in the Philippines
Rapide

Making sure this Lambo hits the wet roads in top condition this rainy season! Busy day at Rapide Poblacion. 😎 #RapideWay
CASA-quality at affordable prices is how Rapide best describes its services. They guarantee the satisfaction of their customers, thanks to their skilled technicians and state of the art equipment.
Their core services include all you need to keep your vehicle at its best, including:
Brakes services like brake pads and shoes

Maintenance

Express oil change

Tires and batteries services
Visit their website to book their services, and get an estimate for your desired service.
Branches: Over 50 shops nationwide
Contact: 02-895-9486 / 0965-665-2280
Website: rapide.ph
Facebook: facebook.com/RapidePhilippines
Also read: A Guide to Choosing Your Car for Philippine Roads
Centennial Auto Services, Inc.
Centennial Auto Services is a comprehensive automotive services shop that offers not only the basic car maintenance services but also towing and road assistance if your car breaks down in the middle of the road. Their 24/7 towing hotlines are 02-896-1771 and 0922-896-1771.
However, you can avoid this mishap from happening by availing of their free 15-minute pre-trip inspection and preventive maintenance check.
Address: 1380 Pablo Ocampo Sr. Avenue cor. Caton Street, La Paz, Makati City
Contact: 02-896-298 / 0920-900-0939
Website: centennialauto.ph
Email: centennialauto@yahoo.com
Facebook: facebook.com/centennialautoservices

Also read: A Guide to Car Towing in the Philippines
Ziebart-CarSavers
Ziebart and CarSavers work hand in hand to ensure your vehicle is in its best shape inside and out. Ziebart has been a name in the international automotive services since 1972.
Specializing in restoration, appearance, and protection services, they have developed products and technologies to guard vehicles against heat, wind, dirt, pollution, ultraviolet rays, and rust that may damage it. 
Their services include:
Appearance protection

Structural protection

Protection films

Auto detailing
CarSavers, on the other hand, is one of the largest independent automotive repair and servicing shops in the Philippines. They have a full range of products and services, as well as experienced technicians that can answer almost all of your car woes.
Their services include:
Repairs and maintenance 

Flood and water damage restoration

Easy and affordable painting service

Collision and accident damage repairs

Paintless dent removal

Novus glass repair
Branches: Manila, Makati, Pasig, Quezon City, Batangas, Cavite
Contact: 02-818-777
Website: carsavers.com
Email: sales@carsavers.com
Facebook: facebook.com/ziebartphilippines

Also read:
Expats' Guide to Driving Laws in the Philippines
Expats' Guide to Owning a Car in the Philippines
A simple maintenance check can take you a long way—literally—so make sure you have it done by trusted car service centers and auto repair shops!
---
Images grabbed from Rapide and ValuePlus