20 Store Openings to Watch Out for at Eastwood City
It's time to explore the north as 20 new stores are opening up at Eastwood City! Here, you can enjoy the energy and vibrancy of the true live, work, and play setting.
Developed by Megaworld Corporation is a commercial and residential development with multiple establishments, such as Eastwood Mall, Citywalk, One Eastwood, and the Cyber and Fashion Mall.
Check out this list of newly-opened and soon-to-open brands that will surely make your visit to Eastwood City rewarding, enticing, and thrilling!
Tipsy Tales – 4F Eastwood Mall
Jump into a multi-sensory world for you to enjoy your surreal adventure in with family and friends at Tipsy Tales. Their latest production, Lambana, is a dark whimsical immersive experience that brings you into the mythical world of Filipino Folklore. Step into your very own fairy tale adventure!
Hui Lau Shan – 2F Eastwood Mall
Best known for their mango creations that feature carabao mangoes from Guimaras, there's no stopping Hui Lau Shan in giving Filipinos creative ways to enjoy. You should also look out for their handmade ice treats, topped with a mix of fresh and juicy fruit!
Also read: Hong Kong's Hui Lau Shan Opens in Manila This February
Grand Castella – GF Eastwood Mall
The popular Taiwanese cake shop Grand Castella is famous for its fluffy, soft, and jiggly texture. They offer a modern take on the traditional Portuguese cake, which is also a specialty of Nagasaki, Japan.
Also read: Grand Castella: Home of Taiwan's Fluffiest and Jiggliest Sponge Cake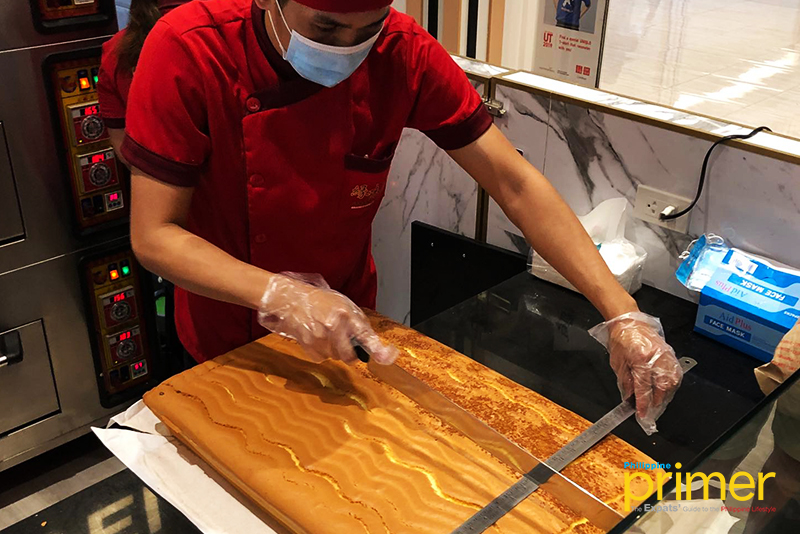 Easy, Tiger – GF Eastwood Mall
Easy, Tiger focuses on Isan cuisine, from Thailand's northern region, serving the traditional, resourceful way of cooking paired with intense flavors. With generous use of fish sauce, vegetables, and even coconut milk, Filipinos can surely familiarize their palate with these Thai dishes.
Tendon Kohaku – 3F Eastwood Mall
Tendon Kohaku is gaining recognition as one of the best specialty tempura shops—and it's quite easy to see why. Enjoy fresh ingredients, including the best Black Tiger Prawns coated in a light, flavorful tempura batter that's cooked to a crispy amber.
Also read: Tendon Kohaku: Singapore's viral tendon is now in the Philippines!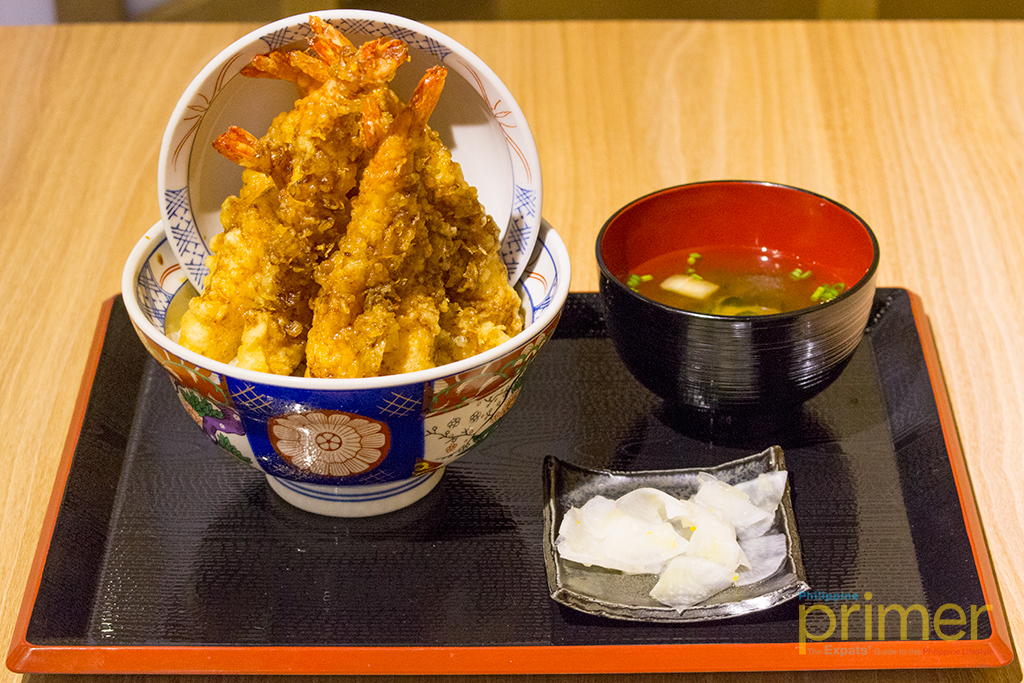 Shrimp Tendon (Php 450)
Maple Bear – 3F Eastwood Mall
Give your child the best of Canadian bilingual education within the comfort of a safe neighborhood through Maple Bear Canadian School. They offer high-quality education to prepare students to succeed in life. And by operating in conformity with local education regulations, they strive to meet the expectations of all parents.
Comic Odyssey – GF Eastwood Mall
Comic lovers, unite! Comic Odyssey stores are the only specialty comic shops in the Philippines that truly cater to the community. It has been serving comic fans since June 1997.
Also read: Trusted Comic Book Shops in Metro Manila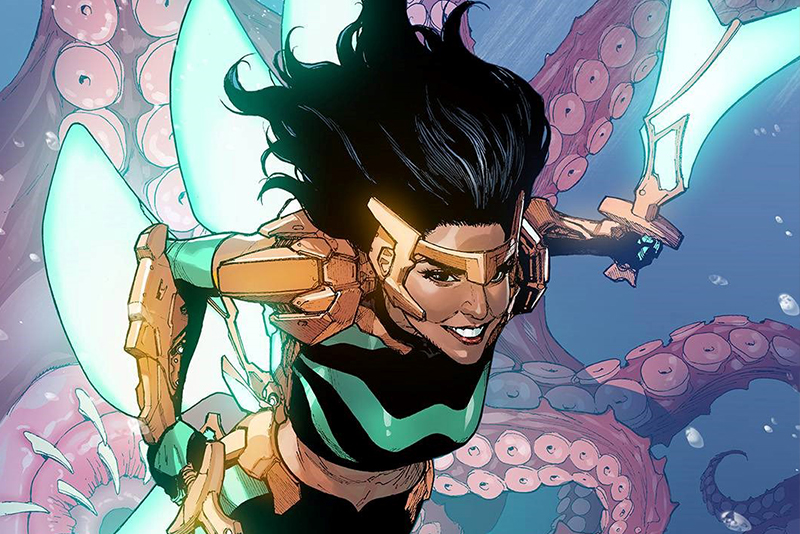 adidas – GF Eastwood Mall
adidas is set to open a bigger concept store, with the combination of adidas Originals and adidas Lifestyle & Performance, to better suit the needs of their diverse clientele. From sportswear to athleisure, adidas always got you covered.
I'Milky – Central Plaza, Citywalk 1
I'Milky—100% pure and natural authentic Taiwanese milk tea—is set to open its first branch in the country at Central Plaza. They cast out traditional artificial seasonings and exclude chemical additives by selecting 100% natural and healthy raw materials.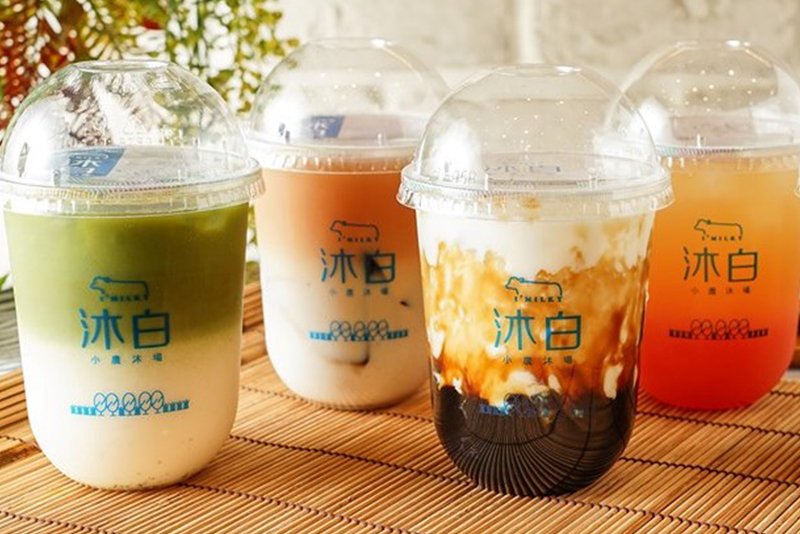 Popeyes – Central Plaza, Citywalk 1
Opening its first branch back in the Philippines last May, a new one is already in the works at Central Plaza, Eastwood City. Popeyes Louisiana Kitchen is an iconic quick-service chain known for Southern-style fried chicken and classic buttery biscuits.
Also read: Popeyes is Coming Back to the Philippines
Kuya J – Central Plaza, Citywalk 1
With over 100 branches nationwide, Kuya J continues to satisfy every appetite by offering Filipino delights, using quality and unique tasting dishes in a homely dining experience.
Society Eight – 2F, Citywalk 2
SOCIETY8 is one of the fastest-growing and newest lifestyle concept stores in the metro, bringing together the most awesome independent Instagram online shops to date under one roof! The charm of a brick-and-mortar store is undeniably unbeatable as retail therapy.
Ayumi Lashes – Wellness Lane, Citywalk 1
First Filipino-owned eyelash extension and nail art salon, Ayumi uses premium Japan-made lashes to give you unbelievably natural-looking lashes.
Also read: Ayumi: Offering Japan Quality Eyelash Extensions in PH
Grillin' Ape – 3F, Citywalk 2
Grillin' Ape brings unpretentious, modern, and convenient yakitori bento meals to Manila! Its express dining concept incorporates technology, taste, and art into every aspect of their brand belief.
Stoned Steaks – One Eastwood Avenue
Offering a huge selection of both Primal Cuts and Dry-Aged Wagyu, and USDA Prime steaks, Stoned Steaks takes pride in serving high-quality meat for their steakholders. Their meats are trimmed the old-fashioned way and hand-carved with expert precision, giving you exceptionally tender and flavorful steaks with every bite.
Power Mac Center – GF 1880 Building
Power Mac Center is the leading Apple Authorized Reseller in the Philippines with over 30 stores nationwide—and counting—to serve emerging markets. They have evolved into a lifestyle shopping destination bringing you the finest in premium tech accessories, from exclusive audio devices and sleek cases to the latest enhancements, and of course your favorite Apple Premium Products.
Macao Imperial Tea – GF Le Grand Tower 2
Genuine, memorable, and special—this is what Macao Imperial Tea aims to bring in every cup. They are known for their Cream Cheese and Chestnut Cream milk tea variants, where you can find their best-selling drink—Cream Cheese Milk Tea (Php 135).
LIST: The Best Milk Teas in the Metro and Where to Get Them
Locavore – GF 1880 Building
Best known for their eccentric take on a classic Filipino dish, Sizzling Sinigang, everything on Locavore's menu uses fresh ingredients sourced around the country. Co-owner and Chef Mikel Zaguirre's goal is to enhance cultural favorites and give them a unique twist.
Also read: Locavore Kitchen & Drinks in Pasig: Loving Local Flavors and Fusions
Romantic Baboy – GF Le Grand Tower 2
Romantic Baboy became popular when they first introduced cheesy samgyupsal in the country. By serving eight types of meat plus six unlimited side dishes and melted cheese, you'll be shouting mashiseyo (It's delicious!) between mouthfuls.
 Union Station – GF One Eastwood
Snug, stylish, and straightforward by combining traditional and modern methods, The Union Station Barcafe's approach to barbering is more relaxed but intricate. Top-off your ultimate barber experience, and indulge on their handcrafted specialty coffee too!
Eastwood City is at Eulogio Rodriguez Jr. Ave, Bagumbayan, Quezon City. To get the latest news and offerings at Eastwood City, visit their website or call Eastwood Mall concierge at 02-709-9888, 02-709-0888, or 0917-838-0101.
---
This is a press release. Minor edits were made prior to publishing.
Images courtesy of Megaworld.