EVENTS IN MANILA: June 29-30, 2019
While the month of June is coming to a close, you can still make the most out of it by participating in the events happening around the city. Cap-off the month with a blast of activities from conventions and bazaars to concerts and parades!
Here are some of the events you wouldn't want to miss out on!
Fete de la Musique (June 28 – 29)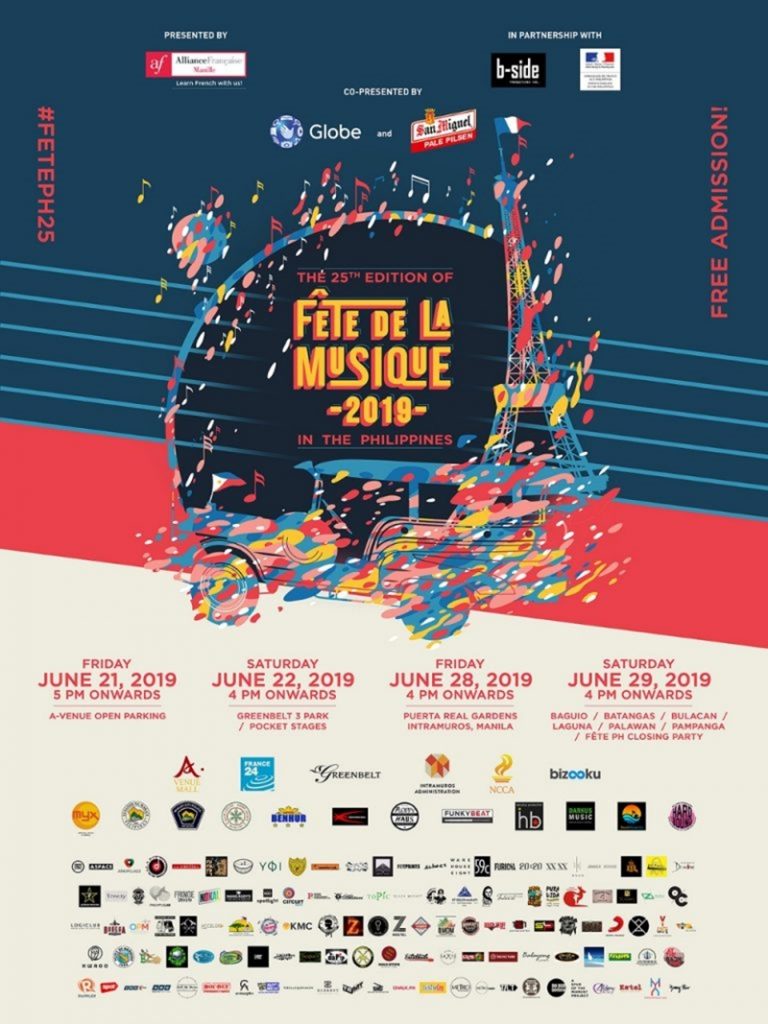 Fete de la Musique caps off their 25th-anniversary celebration with an All-Female French-Filipino Medley at the Intramuros main stage this June 28. DocDef and Gabi Na Naman Productions, meanwhile, will be closing the festivities on June 29 at 20:20 La Fuerza Plaza, Makati City.
Also Read: Fete de la Musique Celebrates 25th Anniversary with More Performances!
ToyCon PH (June 28 – 30)
This weekend, Asia's biggest and longest-running convention for toys and collectibles, ToyCon PH returns for a three-day run from June 28 to June 30 at the SMX Convention Center Manila. The convention features the biggest toys-comics merch floor, a PTGA toy gallery, a toy designer's booth, comics and art gallery, artist alley, and Creators World. It will also feature local and international celebrities, as well as artists and performers. You may purchase your tickets here.
Also Read: ToyCon PH Returns This June 28-30, 2019
BazKet Manila (June 28 – 30)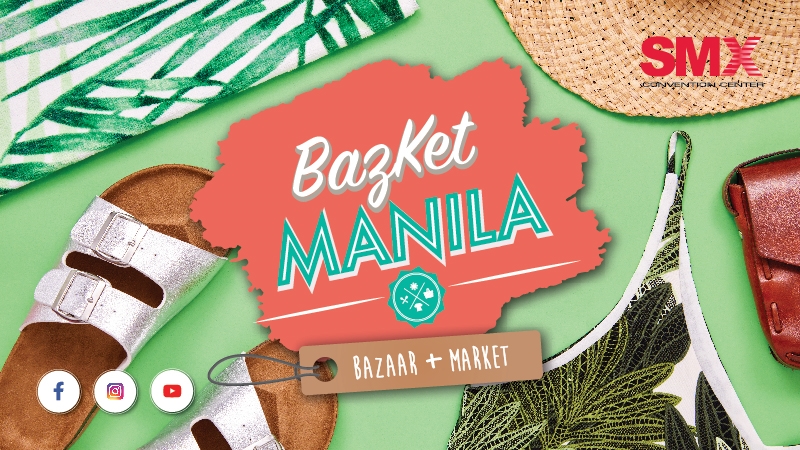 BazKet Manila: Bazaar + Market will be having their next run on June 28 to 30. Drop by their Bazaar at the Megatrade Hall of SM Megamall, and score the best deals for the latest in apparel, accessories, bling, arts & crafts, and toys! Admission is free, so don't forget to drop by!
Also Read: Bazket Manila: Bazket+Bazaar Is Back with More Deals This Year!
MNLxVIE Equality Fest (June 29)
While festivities for the MNLxVIE Equality Fest began last June 25, the festival caps off with the Metro Manila Pride March where festival-goers, along with Ambassador Rasoulian, the Austrian Ambassador to the Philippines, will march together with The Red Whistle Campaign to #FuelTheLove and #ExtinguishTheStigma.
Also Read: Celebrate Pride with Austria at the First MNLxVIE Equality Fest
TWICELIGHTS in Manila (June 29)
Korean girl group Twice brings their TWICELIGHTS tour to the Philippines this Saturday, June 29. Fresh from their DreamPlay concert in Japan, their TWICELIGHTS World Tour includes stops in Seoul, Bangkok, Singapore, Los Angeles, Mexico, Newark, Chicago, and Kuala Lumpur.
Also Read: K-pop Girl Group 'Twice' Brings "Fancy You World Tour" Live in Manila!
Metro Manila Pride Parade (June 29)
March together at the Metro Manila Pride Parade at the Marikina Sports Center on June 29. With the theme "Resist Together", the parade protests against injustice and oppression. The Metro Manila Pride Parade is an annual event that brings together the LGBTQIA+ and allies to march for equality.
Also Read: March Together at the Metro Manila Pride 2019 this June
Which event are you looking forward to this weekend? Don't forget to share in the comments below!