Suzuki Philippines Launches All-New Suzuki Ertiga 2019
Suzuki Philippines (SPH) is nowhere near slowing down this year as the automotive company welcomes 2019 with a new and improved model of Suzuki Ertiga.
Suzuki Philippines unveils its upgraded 7-seater MPV
Suzuki Motor Corporation (SMC) Ertiga Chief Engineer Satoshi Kasahara is the brain behind the best-selling 7-seater model's latest upgrade. The main concept was to make it more attractive and stylish, without having to sacrifice comfort and safety.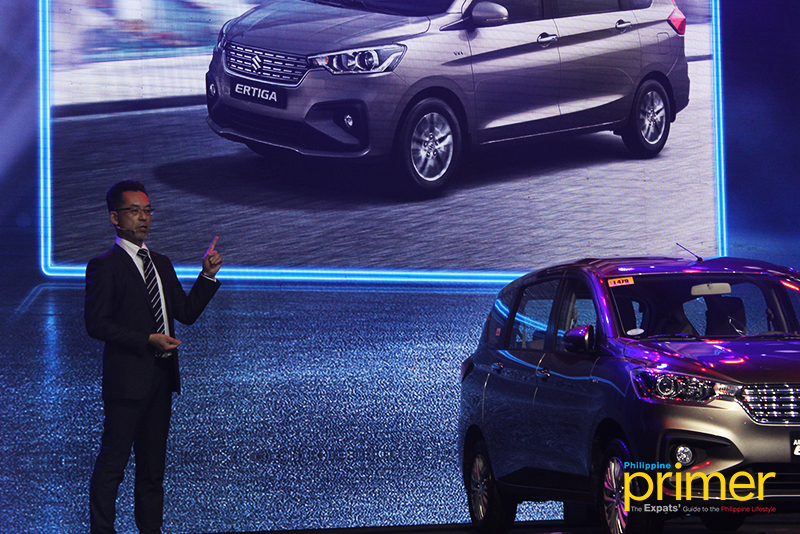 Satoshi Kasahara discusses the innovations incorporated into the new Ertiga
Its exterior features a taller nose and a wide front grille, while its interior has been engineered for convenience and added comfort as it has larger passenger legroom. The third row also has more headspace and has seats that allow reclination.
A rear airconditioning unit is also installed for passengers seated in the second and third row. Small storage spaces like coin holders, door pockets, and ventilated cup holders are also set-up throughout the vehicle.
Also read: LOOK: Suzuki Philippines launches New Sedan and Hatchback
The Ertiga's K15B petrol engine delivers greater power while being fuel efficient at the same time
But one of the biggest development of the new Ertiga lies with its body structure, which sports Suzuki's new generation platform, the HEARTECT.
The MPV's new frame is light but strong—light enough to contribute to better driving performance at low fuel consumption, but rigid enough to disperse impact energy.
It also has TECT or the Total Effective Control Technology, which distributes collision energy across the vehicle's frame, reducing the damage to the car and its passengers.  
Also read: Guide: Car Rental Services in the Philippines
Ertiga in Burgundy Red Pearl, one of the seven colors it is available in
The launch of the best-selling 7-seater MPV at Marriott Hotel last January 24th was attended by SPH's top management headed by SPH President Hiroshi Suzuki. He hopes that the Philippine market would support the new Ertiga the way they supported the earlier version of the vehicle.
"With your continued support, we hope that the new Ertiga will be our best-seller just like its predecessor and bring Suzuki Philippines to even great feats. We invite you to get to know the all-new Ertiga better, experience each new feature designed to address the demand of the Philippine market," he said during his opening remarks.
Also read: A Guide to Choosing Your Car for Philippine Roads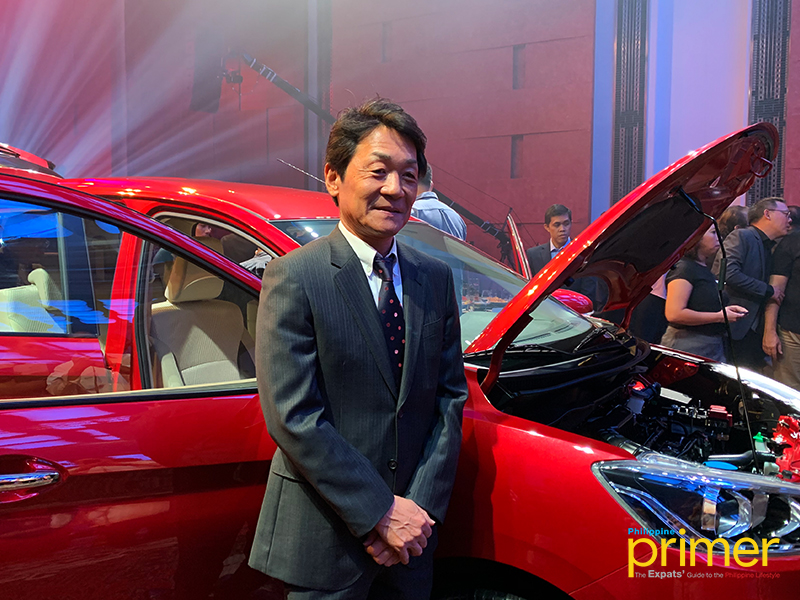 President Hiroshi Suzuki thanks the audience for their continued support to Suzuki
The event was concluded with a celebratory toast where he was joined with SPH Director and General Manager for Automobile Keiichi Suzuki, SPH Managing Director Norminio Mojica, and Satoshi Kasahara.
Also read: Carpooling in Manila: Apps, Benefits, and Disadvantages, Explained
A toast to the success of the newly improved Suzuki Ertiga with (from L-R) Hiroshi Suzuki, Keiichi Suzuki, Satoshi Kasahara, and Norminio Mojica
The all-new Ertiga is priced at Php 728,000 (GA), Php 848,000 (GL MT), Php 888,000 (GL AT), and Php 978,000 (GLX).
It is available in seven colors: Cool Black Pearl Metallic, Burgundy Red Pearl, Silky Silver Metallic, Radiant Red Pearl, Snow White Pearl, Magma Gray Metallic, and Glorious Brown Pearl.
Also read: Expats' Guide to Owning a Car in the Philippines
For more information on the upgraded Ertiga, you may visit Suzuki Philippines' official website or you can like their official Facebook page. Suzuki Philippines is also on Twitter and Instagram.