Cultural Center of the Philippines Celebrates 50th Anniversary
The Cultural Center of the Philippines is kicking-off their 50th Anniversary this September with a special line-up of activities everyone should watch out for!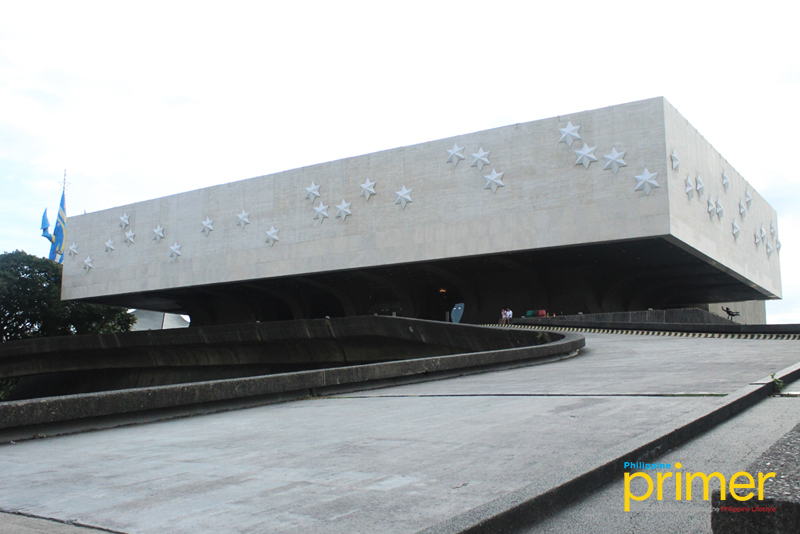 The major events are happening until September 2020 which includes the Manila Performing Arts Summit and the launch of the 21st Century Arts Museum.
During the CCP 50th Anniversary Press Conference, the official corporate font of the center was also revealed. Named Baybayan, the typeface merged the baybayin, one of the country′s first official writing system used as early as the 1st century, and the modern Roman alphabet.
You can learn more about the font on the Baybayan website.
Also read: The Expat's Guide to Ancient Filipino Script, Baybayin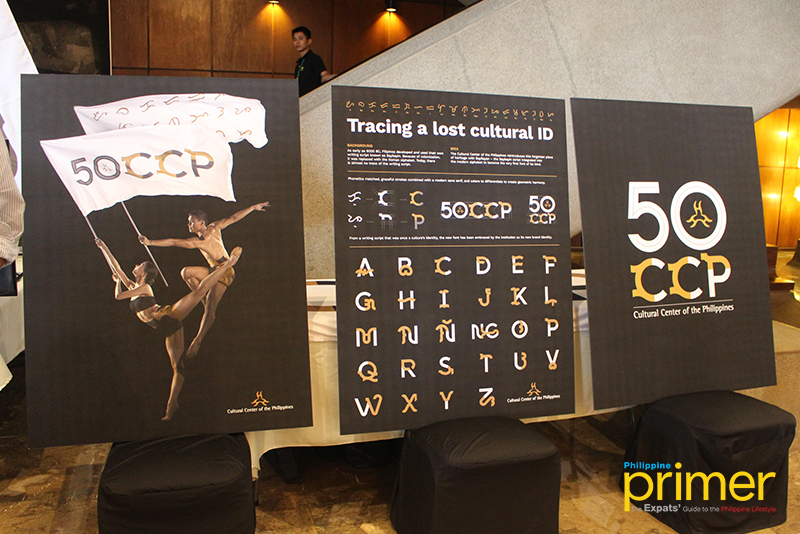 The special activities of CCP's 2019 season will highlight three themes: Exemplifying Excellence in the Arts, Partnering for leadership in the Arts, and Broadening the reach of the Arts.
Exemplifying Excellence in the Arts
The Golden Arts: A CCEP Arts Installation and Live Performance Event
Expect a spectacular light and sound show exemplifying CCP's culture of excellence showcasing diverse and original Filipino artistry. Installation artist Toym Imao and lantern maker Arwin Quia designed a parol-inspired installation on the front facade of the CCP Main Theater that hopes to contribute to national pride and identity.
Sample of the interactive light installment inspired by the creation of the famous Filipino Christmas lanterns
Out of the Box!: The Inaugural Season of the Tanghalang Ignacio Gimenez (CCP Blackbox Theater)
New works in contemporary dance, experimental theater, new music, and multimedia explorations will be given a flexible space on this new facility under CCP!
The "blackbox" is envisioned as a space for adventurous ideas, collaborations, and audiences and is scheduled to launch in November. The CCP Blackbox Theater will merge with the current blackbox theater to create the New Performing Arts Center.
CCP Anniversary Gala 2019 and 2020
Tanghalang Pilipino performed an excerpt of Mabining Mandirigma
Two shows bookend the start of the 50th-anniversary celebration in 2019 and the end in 2020, which will feature the best performing artists and companies at the CCP Main Theater. A Formal Gala, which provides an opportunity for fundraising, will be launched as well as a People's Gala, which will be open to the public.
The CCP Anniversary Gala is scheduled on September 20, 2019 and on September 10-11, 2020.
Digital Time Capsule
CCP is also launching an open-source website where audiences, performers, artists, and CCP can upload photos and videos to an archival, public digital table, which will serve as CCPs' Digital Time Capsule.
Anniversary Publications
The organization will also introduce a photographic almanac, coffee table books, and magazine about the history and contribution of the Cultural Center of the Philippines to the arts of music, dance, theater, visual arts, literature, cinema, architecture, arts education, outreach, and cultural content development. This will be in the works from September 2019 to 2020.
National Tour of CCP Resident Companies
In partnership with local government units, CCP is bringing their resident companies' iconic productions across major cities in the country including Davao and Bacolod.
Architecture and Visual Arts Exhibitions
The exhibit will examine the iconic brutalist architecture of the CCP Main building and the development of private and independent arts infrastructures in the Philippines. It will be held in September 2019.
International Performing Artists with Great Reputation
Foreign performers and companies will also partake in this season's festivities with major artists and companies performing at the CCP venues and collaborations with international artists and companies premiering at the CCP from September 2019 to September 2020.
Also read: CCP announces its 13 Artists Awardees for 2018
Partnering for leadership in the Arts
On September 19 to 22, CCP is hosting the Manila Performing Arts Summit, a multi-platform event that will put a spotlight on various performing arts including music, arts, theater, multimedia, and spoken word to be recognized.
The said summit will administer the following events:
Federation of Asia Cultural Promoters Conference (Sept 19-20)
The annual conference is for performing arts impresarios interested in touring opportunities for Western classical and Asian traditional performance. This brings promoters from all over US, Europe, and Asia interested in bringing Philippine content to international festivals.
First Manila International Performing Arts Market (MIPAM) x CreatePH (Sept 19-21)
In collaboration with the Department of Trade and Industry -Center for International Trade Expositions and Missions (DTI-CITEM), CCP will highlight performing arts content creators, buyers, and suppliers through this major industry event.
The event will feature exhibition booths, showcases, B2B meetings, and pop-up workshops. It will also gather performing arts professionals and groups to network, showcase and pitch upcoming performances and seasons, engage in business matching, and enrich the Philippine creative industry to professionalize traditional and regional groups.
Several international art markets in the region have already confirmed their attendance including the Tokyo Performing Arts Market and Taipei Performing Arts Market.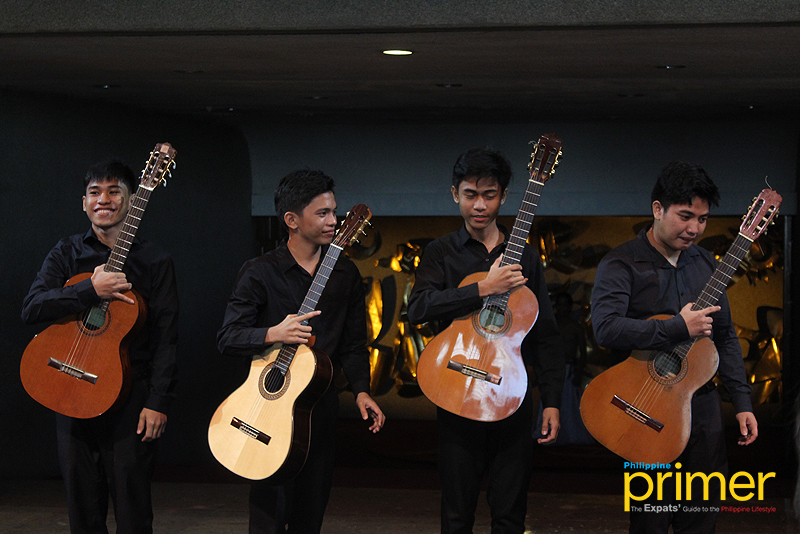 Kabataang Gitarista of CCP
Association of Asia Pacific Performing Arts Centres (AAPPAC) Conference (Sept 20-22)
CCP will host the largest conference of the alliance of major performing arts venues in Asia. It will bring in Executive Directors, Artistic Directors, Programmers, Impressarios and Suppliers in the performing arts from the Asia Pacific and the world.
Nationwide Consultations
Expect the nationwide assessment and consultation with various art sectors on the impact of CCP's programs for the last 50 years and visioning for the future from January 2019 to January 2020.
Imagine Nation: Forum on the Role of Arts Education in National Development
These events are all about hosting the first conference of the Kaisa sa Sining and CCP's regional art center/partners. Creating thought leaders and advocates for art and cultural education through a national conversation with artists, teachers, legislators, and local government officials.
Hosting of the First Arts and Social Media Festival
Bloggers, social media influencers, and public relation specialists will gather together to mentor the next generation of art advocates.
Broadening the reach of the Arts
Launch of the online digital version of the CCP Encyclopedia of Philippine Arts
The digital version of the CCP Encyclopedia of Philippine Arts will feature enhanced content, updates from the print version, multi-media features, and interactive modules harnessing the latest information technology strategies.
Also read: CCP Encyclopedia of Philippine Art 2nd Edition Is Now Available
Pasinaya 16: Palihan at Palabas
Pasinaya is the largest multi-arts festival in the country and will extend to three days in 2019. This includes a workshop day, a regional showcase day, and a Metro Manila showcase day. The Pasinaya also expands the network of participating museums and galleries to include Pasay and Makati venues.
Pasinaya 16 is scheduled on February 7-9, 2020.
Also read: Pusuan ang Sining at Pasinaya 2018
Virgin Labfest 15
The three-week festival will expand to Cebu and Davao and will feature new untried, untested, and unstaged plays by both emerging and well-known playwrights. It will run from July 2019 to August 2020.
Also read: Virgin LabFest 14: Silip
Cinemalaya 15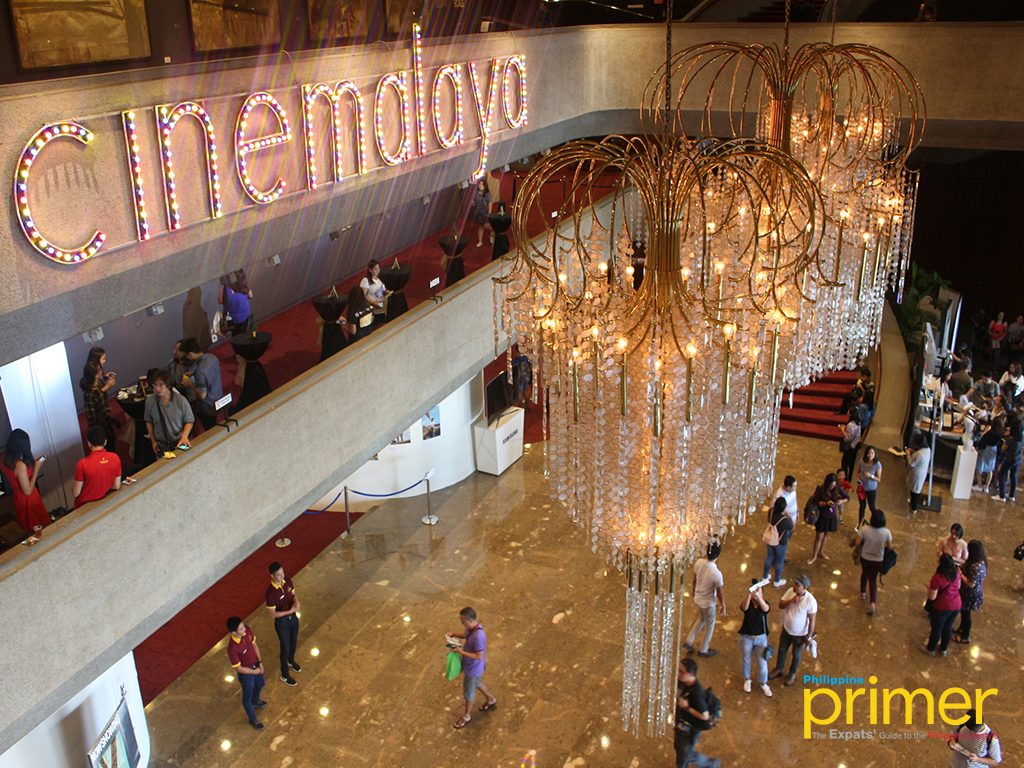 For its 15th year, Cinemalaya aims to reach more audiences by holding screenings in more commercial cinemas and possibly introduce a new section for finished works during the festival. Cinemalaya is happening in August 2019 and August 2020.
Also read: Cinemalaya 2018: Who Won What
Siningkwenta
This is an audience development activity, for only Php 50 per ticket.
CCP Libre: 50 Free shows at the CCP
CCP Libre curates free shows in celebration of their 50th anniversary.
The CCP directors during the CCP 50th Anniversary Press Conference
With festivals, competitions, art-tractions, awards, scholarships, conferences, trade fairs, and networking happening on stage, on the walls, screen, online, pages, on air, or still in the works, CCP's golden anniversary sure has got it all out!
Stay tuned as we keep updating you with their new shows and programs that you should definitely watch out for.
For more information, you can contact CCP at 02-832-1125. You can also visit their official website at culturalcenter.gov.ph.
---
This is a press release. Minor edits were made prior to publishing.