CCP announces its 13 Artists Awardees for 2018
The Cultural Center of the Philippines (CCP) has selected the final list of awardees for the 2018 Thirteen Artists Awards (TAA). Now in its 17th year of conferment, it has given recognition to a total of 185 contemporary visual artists since the program started in 1970.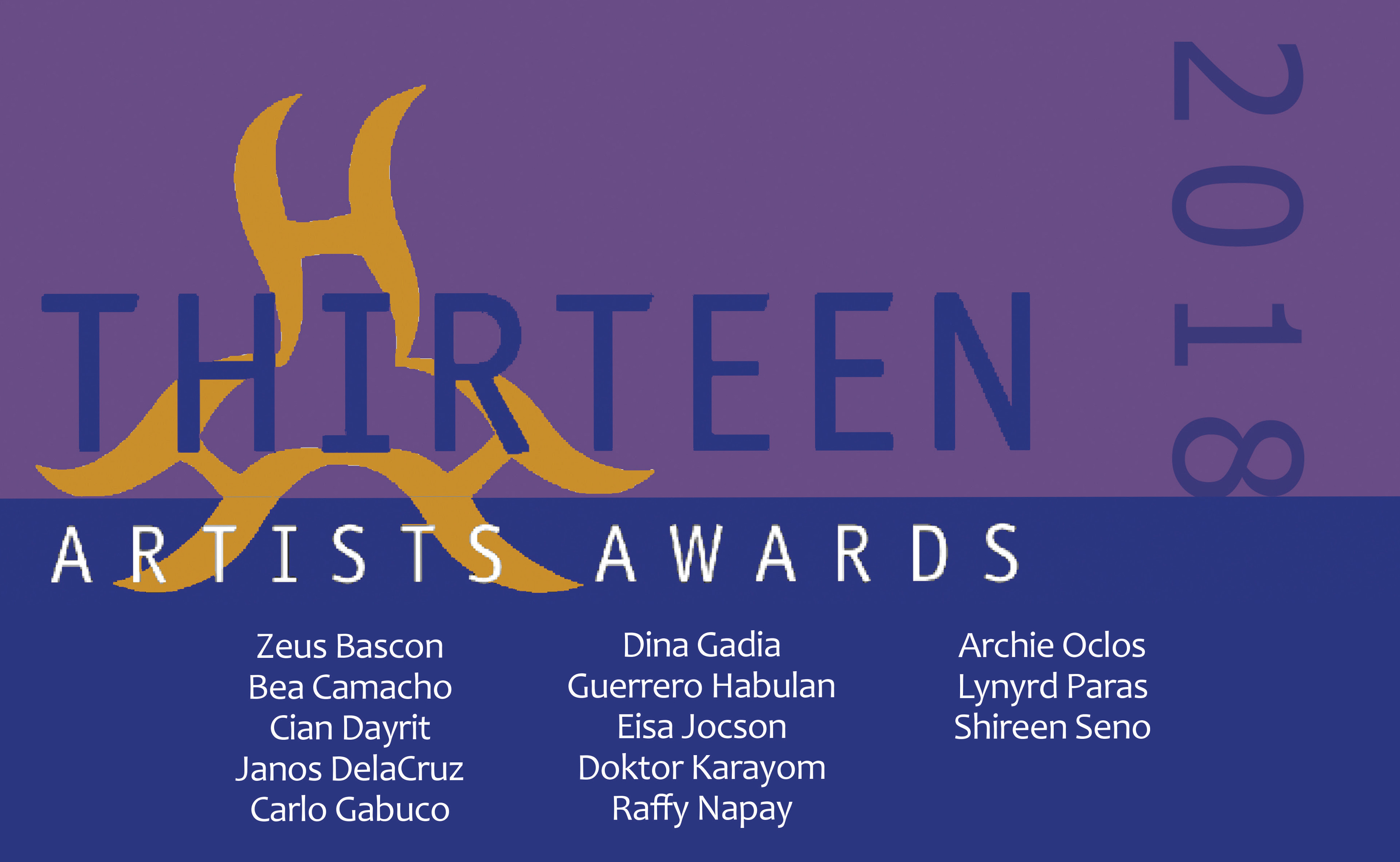 The 2018 Thirteen Artists awardees are Zeus Bascon, Bea Camacho, Cian Dayrit, Janos DelaCruz, Carlo Gabuco, Dina Gadia, Guerrero Habulan, Eisa Jocson, Doktor Karayom, Raffy Napay, Archie Oclos, Lynyrd Paras and Shireen Seno.
The TAA has been said to usher in new forms of art, and was started by the first CCP Museum Director, Roberto Chabet, in order to showcase the works of artists who grasped to "restructure, restrengthen, and renew artmaking and art thinking…that lend viability to Philippine art". It was Raymundo Albano, the next CCP Museum Director, who transformed the 13 Artists into the awards program that it is today.
The Thirteen Artists exhibition was mounted every two years from 1970 to 1980, and only again in 1988, 1990, 1992 and 1994. It was revived in 2000, and changed to a triennial format and given an age limit of 40, which is continued to this day. The TAA is administered by the CCP Visual Arts and Museum Division (VAMD) under the Production and Exhibition Department.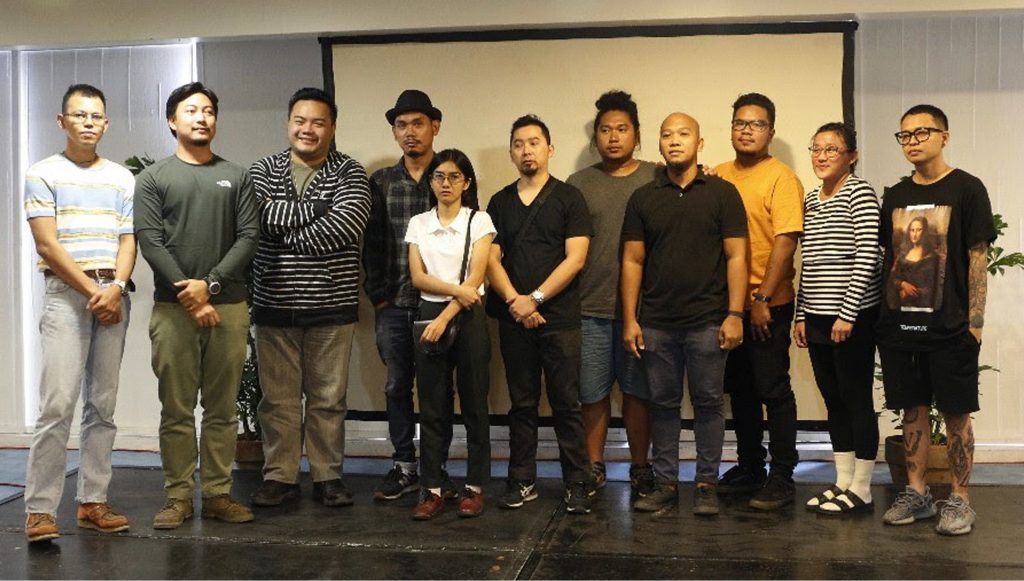 THIRTEEN ARTISTS 2018. 13 is no longer considered unlucky, as these artists belong to CCP's storied list of Thirteen Artists, an award that celebrates young artists blazing a trail in the local contemporary visual arts scene. Left to right: Zeus Bascon, Cian Dayrit, Janos Dela Cruz, Carlo Gabuco, Dina Gadia, Guerrero Habulan, Doktor Karayom, Raffy Napay, Archie Oclos, Shireen Seno, Lynyrd Paras. Not in photo: Bea Camacho and Eisa Jocson
During the nomination period for the 2018 TAA, which started on December 15, 2017 and ended on January 31, 2018, nominations were received from museum directors, gallerists, independent curators, heads of art and cultural organizations, and former TAA awardees.  From the 59 artists who were nominated, 58 qualified though five were unable to submit their portfolios. This year's panel of jurors included past TAA winners, namely Ofelia Gelvezon-Tequi (1972), Leonilo Doloricon, (1990), Noel Cuizon (1994), and Yasmin Sison-Ching (2006), with Rica Estrada, Officer-in-Charge of the VAMD, representing the CCP.
Winners will receive a cash grant to defray the cost of materials for producing new work for a group exhibition at the Bulwagang Juan Luna (Main Gallery). The exhibit opening on October 18, 2018 will be highlighted with the formal recognition of winners.  This year's exhibition will be curated by Ronald Achacoso and the trophy will be designed by Eric Zamuco, both TAA awardees (2000 and 2003, respectively).
---
This is a press release. Minor edits were made by Philippine Primer editors.