10 Must-Visit Museums in the Philippines
This article was updated on June 25, 2019. 
Visiting museums is one of the best ways to familiarize yourself with a country's history and culture. In the Philippines, there are more than a couple which would allow for such.
If you want to get to know the country better, here are 10 of the must-visit Philippine museums!
Pinto Art Museum
Silangan Gardens, 1 Sierra Madre Sreet, Greenheights Antipolo City

Pinto Art Museum resembles colonial Spanish architectures with touches of Mediterranean. The museum is popular not only for its Instagram-worthy interiors but also for its artworks collected by the owner beginning in 1986.
Also read: Pinto Art Museum
Hours: 9 am to 6 pm (Tuesday to Sunday)
Contact: 02-697-1015
Facebook: Pinto Art Museum
National Museum of the Philippines
Padre Burgos Dr., Rizal Park, Manila

National Museum of the Philippines was built in 1901 and is well-known for exhibiting Philippine artifacts. This museum houses two of the most famous National Cultural Treasures, the Spoliarium by Juan Luna and the La Tragedia de Gobernador Bustamante by Felix Resureccion Hidalgo.
Also read: National Museum Complex: A Memento of the Philippines' Rich Culture
Hours: 10 am to 5 pm (Tuesdays to Sundays)
Contact: 02-537-1215
Website: nationalmuseum.gov.ph
Mind Museum
J.Y. Campos Park, 3rd Ave., Bonifacio Global City, Taguig

You can find over 250 interactive exhibits through five interconnected stories inside the Mind Museum in BGC. It shows the beauty of nature and everything in between—from Atom, Earth, and Life to Universe and Technology. Outside, you can find Science-in-the-Park which consists the four main pockets: Water, Math, Music, and Living. It also takes pride in their exhibits that are originally designed by Filipino artists who worked closely with local and international scientists to execute science principles clearly and beautifully.
Also read: The Mind Museum in BGC: A World-Class Science Museum in Manila
Hours: 9 am to 6 pm (Tuesdays to Sundays)
Contact: 02-909-6463
Website: themindmuseum.org
Facebook: The Mind Museum

Ayala Museum
Makati Ave. cor. De La Rosa St., Greenbelt Park, Makati City

Located at the central business district of Makati, the Ayala Museum's four-story gallery presents a wide collection of archeological artifacts, dioramas, and chronological exhibition of major events in the Philippine history, as well as a display of the finest artworks from leading Filipino artists.
Also read: Ayala Museum
Contact: 02-759-8288
Facebook: Ayala Museum
Website: ayalamuseum.org
Museo Pambata
Roxas Boulevard cor. South Drive, Manila

The Museo Pambata is the first children's interactive museum in the Philippines. Designed especially for children, this museum also serves as an alternative to the formal classroom environment. Unlike traditional museums, Museo Pambata features hands-on exhibits that encourage children to explore and discover various concepts while they play.
Also read: Museo Pambata
Hours: 8 am to 5 pm (Tuesdays to Saturdays); 1 pm to 5 pm (Sundays)
Contact: 02-523-1797 to 98 / 02-536-0595
Website: museopambata.org
Museo de Intramuros
Old site of the San Ignacio Church, Corner of Arzobispo and Anda Streets, Intramuros, Manila
The Museo de Intramuros features the history of Catholic evangelization in the country. It is built on top of the ruins of the Church of San Ignacio, a Jesuit church designed by a Filipino architect Felix Roxas in 1878.
Also read: Museo de Intramuros Exhibits 400 Years of Filipino Religious Craftsmanship
Ilocos Regional Museum
Burgos, Vigan City, Ilocos Sur

The Ilocos Regional Museum Complex is a set of museums all located beside the provincial capitol building in Vigan. The complex is managed by the National Museum, meaning entrance is free for any of the museums within the complex. The museum also houses an exhibit on Basi, the local spirit, and how it has shaped the history of Vigan and Ilocos Sur in general.
Also read: VIGAN TRAVEL: Ilocos Regional Museum Complex Showcases Prominent Figures in Ilocano History
Hours:  8 am to 4 pm (Tuesdays to Sundays)
Contact: 02-527-1215
Facebook: NM Ilocos Regional Museum Complex
Marcos Museum and Mausoleum
#10-N Lacub, Marcos Ave., Batac, Ilocos Norte

The Ferdinand Edralin Marcos Presidential Center, commonly known as the Marcos Museum and Mausoleum, in Batac, Ilocos Norte houses a large collection of Marcos Memorabilia, possibly the largest in the country. It shows the dictator's life through the years, all the way until he ran for president in 1965.
Also read: Marcos Museum and Mausoleum in Ilocos Norte: From ancestral home to museum
Hours: 9 am to 12 pm; 1 pm to 4 pm (Mondays to Sundays)
Museo Kordilyera
30 Gov. Pack Rd, Baguio, 2602 Benguet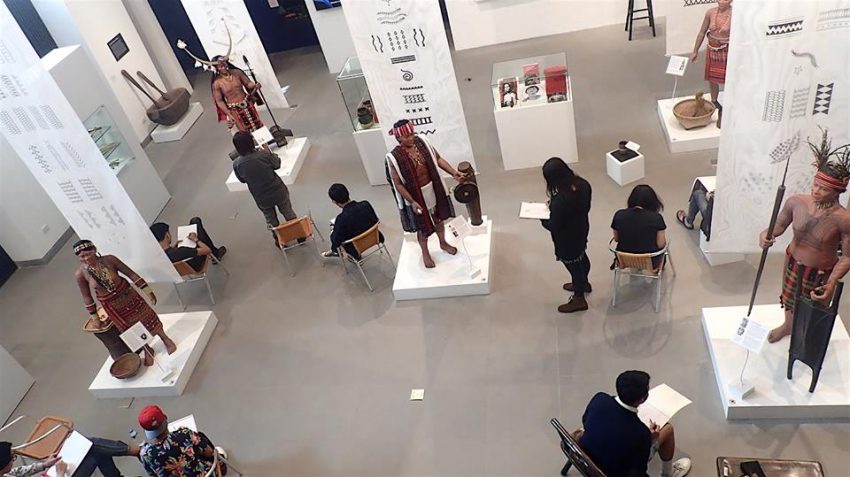 Located inside the University of the Philippines Baguio, the three-story Museo Kordilyera is the first ethnographic museum in the Northern part of the Philippines. 
Also read: Museo Kordilyera
Contact details: 0919-324-7743 (Smart) and 0956-280-7065 (Globe)
Facebook: Museo Kordilyera – UP Baguio Ethnographic Museum
Nova Shell Museum
Poblacion Proper, Poblacion, Panglao Island, Bohol
The Nova Shell Museum, founded by Mr. Quirino Hora, boasts an amazing collection of seashells that come from different parts of the world. The shells in his collection are worth decades of exploration, which includes the world's smallest— the Rotaovula Hirohitoi.
Also read: Nova Shell Museum in Panglao, Bohol: One of the Biggest Shell Collections in the World
Hours: 8 am to 5 pm