VIGAN TRAVEL: Ilocos Regional Museum Complex Showcases Prominent Figures in Ilocano History
VIGAN TRAVEL: Ilocos Regional Museum Complex Showcases Prominent Figures in Ilocano History
Visiting Vigan may have spiked your interest in the city's Hispanic origins. Gratefully, there are a lot more places to satisfy your cravings to get more knowledge of the place, just like the National Museum of the Philippines' Ilocos Museum Regional Complex in Burgos, Vigan City.
The Ilocos Museum Regional Complex is a set of museums all located beside the provincial capitol building in Vigan. The complex is managed by the National Museum of the Philippines which means you may visit for free!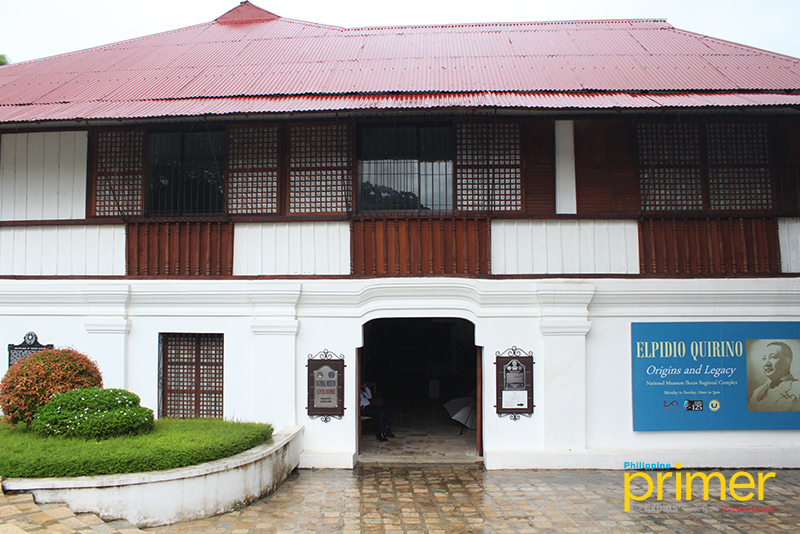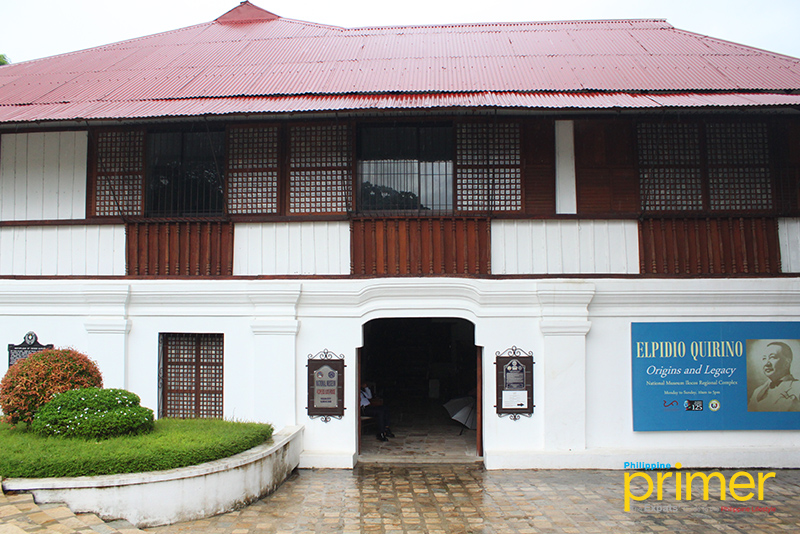 The ancestral house of Padre Burgos, became a part of the National Museum of the Philippines Ilocos Complex.
Two prominent figures in Philippine history are regarded in this museum namely Padre Jose Burgos, who was one of the 3 martyr priests who sought reform from the Spanish colonization, as well as the 6th President of the Philippines, Elpidio Quirino.
Former President Elpidio Rivera Quirino is memorialized inside Ilocos Regional Museum Complex.
Burgos Museum, also known to many as Padre Burgos House, which used to be the home of the prominent martyr priest, houses memorabilia associated with him, along with other artifacts that you can identify with the city of Vigan.
Also Read: VIGAN TRAVEL: Embark on a Historical Journey in Calle Crisologo
On the other hand, the former Ilocos Sur Provincial Jail, which was also believed to be the birthplace of former President Quirino, now houses memorabilia associated with the president.
The former Provincial Jail of Ilocos Sur now serves as a museum which houses Former President Elpidio Quirino's personal effects.
Among the mementos exhibited is a replica of Quirino's room along with most of the things he wore and used while he was president.
Former President Elpido Quirino's bedroom including mementos of him.
A replica of Quirino's office in Quezon City with a chest that was given to him as a gift by Generalissimo Chiang Kai-Shek during the 1950 Baguio Conference, can also be seen inside the museum.
A mirror image of President Quirino's office desk is exhibited inside the museum.
Generalissimo Chiang Kai-Shek's gift to the former president was a chest.
The museum also houses an exhibit on Basi, the local spirit, and how it has shaped the history of Vigan and Ilocos Sur in general. One of the displays talks about the Basi Revolution.
Also Read: Calle Brewery in Casa Lourdes: Home of Smoked Meats and Local Craft Beers in Vigan
The traditional contraption used for basi wine-making is preserved inside the museum.
Basi wine exhibit collection
There is no entrance fee for any of the museums at the Ilocos Regional Museum Complex, as they are under the National Museum of the Philippines.
The Ilocos Regional Museum Complex is located on Burgos Street, Vigan City, Ilocos Sur, open from 9:30 am to 5 pm, Tuesday to Sunday, with a cut-off time of 4:30 p.m.
How to get here:

By car: From Calle Crisologo, take a left to Liberation Boulevard, and then turn right on to Rizal Avenue. Go straight to Burgos Street and look for Padre Burgos House along the way.
By public transport: From Calle Crisologo, take the calesa or a tricycle going to Ilocos Regional Museum Complex.
Details:
Address: Burgos Street, Vigan City, Ilocos Sur
Business Hours: 9:30 am to 5 pm (Tues to Sun) *Last admission is at 4:30 pm.
Contact information: 0917-504-8014
Website: www.nationalmuseum.gov.ph
E-mail Address: nmviganilocos@gmail.com
Facebook: NM Ilocos Regional Museum Complex
---
A version of this appeared in Philippine Primer's Japanese (Vol. 104) and English (Vol. 11) magazines 
Updated as of June 24, 2019
You might also like...