Chavayan Village in Sabtang, Batanes: A Rich Cultural History Beyond Stonehouses
Known for its rich cultural history, Chavayan Village is undoubtedly one of the most popular spots in Sabtang Island.
Also read: Batanes 4-Day Itinerary: Experiencing Heaven's Beloved Island
The long history started in the old times, when the pre-Hispanic settlers still lived in caves in between glorious mountains. Said settlers were soon influenced when the Spaniards came to the island, teaching them the modern way of living, as well as propagating Christianity.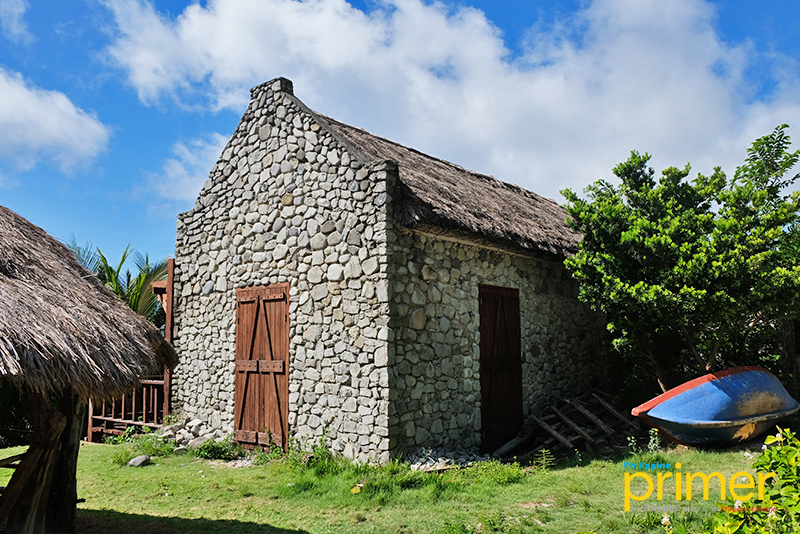 A more modern take on the Ivatan stonehouse
Chavayan came from the word cha, which means bountiful, and vay, which is the arrowroot plant that was known as the most distinct plant on the island. Vayan, on the other hand, means community. 
Although a small community, Chavayan Village has their own government to look over the people. Their primary means of living are agricultural and fishing, which are actually prominent among Ivatans.
Also read: Batanes Travel Guide: Preparing for Your Trip This 2019
Perhaps the most beautiful piece of story you'll get from the village is how they craft their stone houses—made mostly from lime. There was no cement on the island until the Japanese era, so they creatively invented their own mixture.
Lime is a mix of dead corals and lumber, among other materials done in one to two days. They then cook the mixture in a hole they dug themselves, which will take five to seven days. Despite the week-long preparation, it actually takes up to six months or more before they can finally use the mixture.
As for the roof, they use kogon, but they have to change it every 25 to 30 years.
A perfect example of the traditional Ivatan architecture is the Sta. Rosa de Lima Chapel, which resides in the village.
Also read: Sabtang Island, Batanes: Home of Heritage Villages With Centuries' Worth of History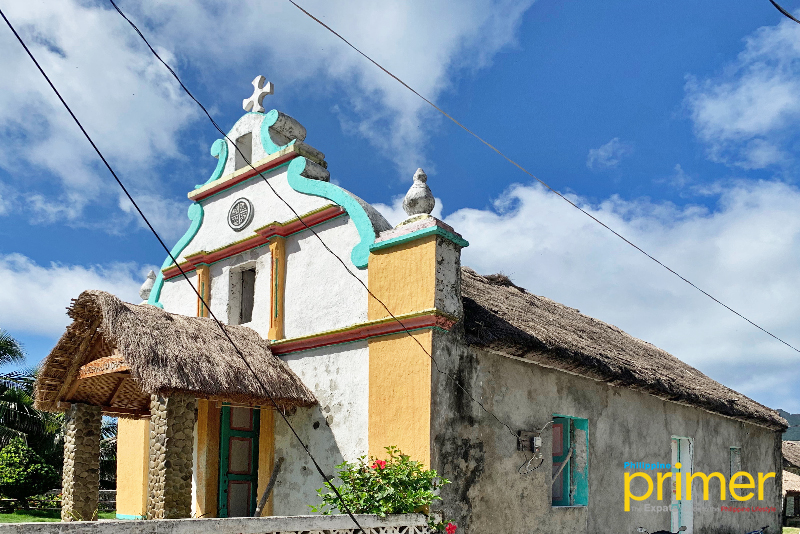 Sta. Rosa de Lima Chapel
A product of the early Ivatans' bayanihan (community spirit) or yaru, this beautiful chapel took almost eight years to construct—starting in 1951 and finally opening its doors in 1959. It is the only church left with cogon grass roofing to date.
Also read: 7 Sacred Churches in Batanes: Representations of Faith, History, and Community Spirit
Tourists can also try wearing vakul for Php 20, which is the popular headgear that Ivatans use to protect themselves from both the sun and the rain. 
Also read: 6 Souvenirs to Buy in Batanes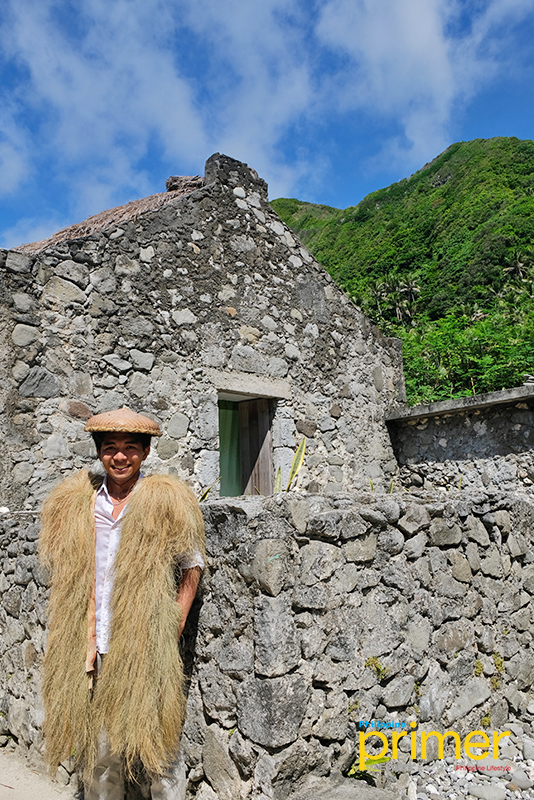 Renting a vakul only costs Php 20!
Chavayan Village's location is indeed a gem as the Pacific Ocean lies along its northern and eastern part, while the Balintang Channel is along the southern part. 
Also read: 6 Must-Try Restaurants in Batanes
How to get here
The Sabtang Island tour is a part of the 4 days, 3 nights tour with Batanes Travel and Tours, Inc.
Batanes Travel and Tours provides an all-in-one complete package with accommodation, eco-tours, and full meals guaranteed to make your stay hassle-free. They also offer private eco-tours or budget packages for solo or group travelers. All packages provide you with a local tour guide, driver, and a tour coordinator to help you get the most out of your stay.
Note that you will have to register and pay some fees at the Ivana Port. The fees include a port fee of Php 5/pax and your boat fare from Ivana Port to Sabtang Port of Php 200/pax roundtrip, which should be settled in the Ivana Port.
Upon arriving at Sabtang Port, you need to register with a fee of Php 200/pax and wait for your van with your tour guide.
A day trip to the island will end before you know it, as the last boat travels back to Batan at 1 p.m. If you feel that one day isn't enough with so much to explore in Sabtang, there are no fancy hotels but rather homestays that offer modest accommodation to eager travelers.
---
This first appeared in Philippine Primer's Japanese and English Magazine August 2019 issue.
Written by Yana Bautista
You might also like...