Mother's Day Guide: Our Top Picks for Spoiling Mom!
Mother's Day Guide: Our Top Picks for Spoiling Mom!
Our moms hold a special place in our hearts and are often the most important woman in our lives, if not, the most significant person. In fact, Filipinos often consider their moms, ilaw ng tahanan which means "light of the home".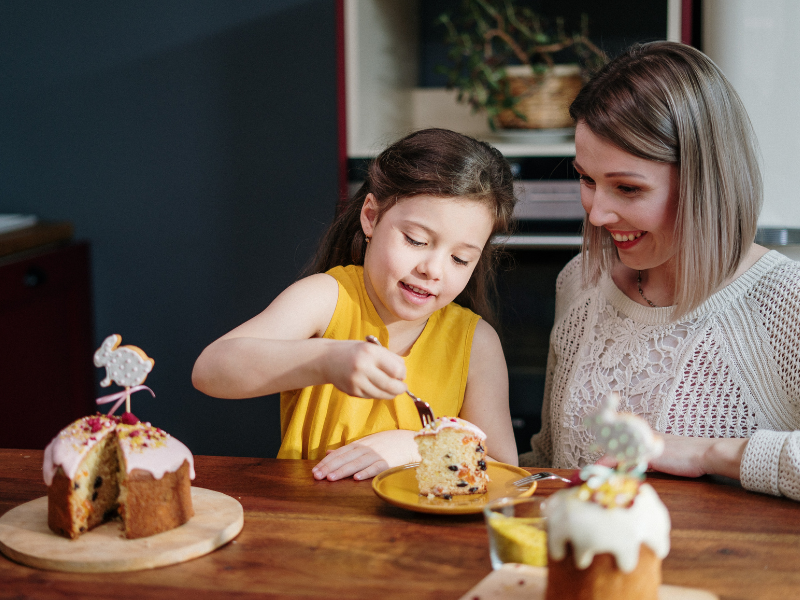 IMAGE from Pexels
From cooking breakfast before we go to school to checking up on us once in a while when work gets more challenging by the day, a mother's unconditional love and sacrifices are simply incomparable! Therefore, it is high time we spoil them with the best of what the Metro has to offer, starting with these promos and activities for spoiling mom!
Raise the "Steaks" Higher for Mom!
We bet moms love steaks as much as the next person, so why not raise the "steaks" higher by treating her to a course menu at I'm Angus Steakhouse and Chesa Bianca Swiss Restaurant!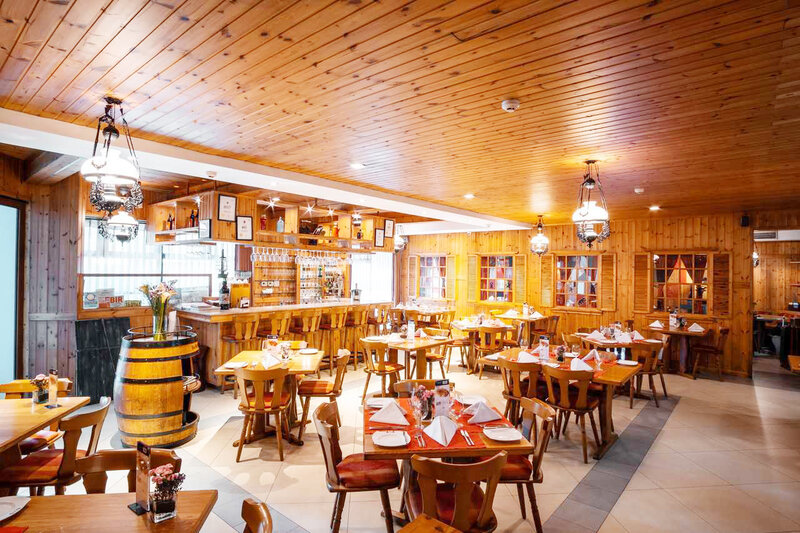 Chesa Bianca Swiss Restaurant in Makati / IMAGE from Chesa Bianca Swiss Restaurant
Starting May 13, 2023, I'm Angus and Chesa Bianca are set to treat mom with up to four-course menus, comprised of the restaurants' most stunning dishes and desserts! I'm Angus, for example, highlights their Australian Portoro Striploin Steak with garlic potato mash and roasted root vegetables on the side.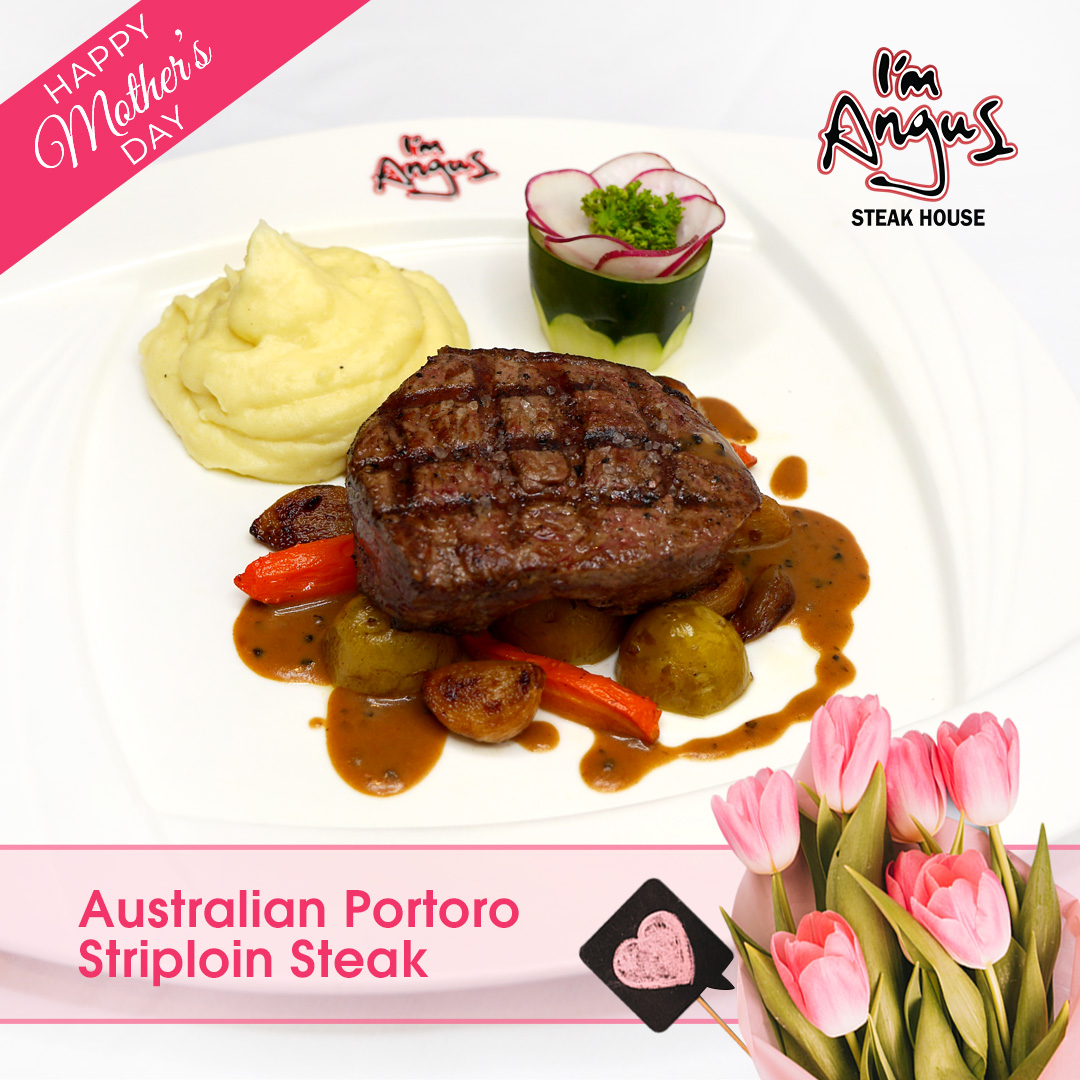 IMAGE from I'm Angus Steakhouse
If mom happens to want to skip steak for the day, you may choose the baked Greenland Halibut Paelloto for her instead! Mom also may choose another healthy option, this time at Chesa Bianca, with its Norwegian Salmon Fillet & Garlic Prawn offering.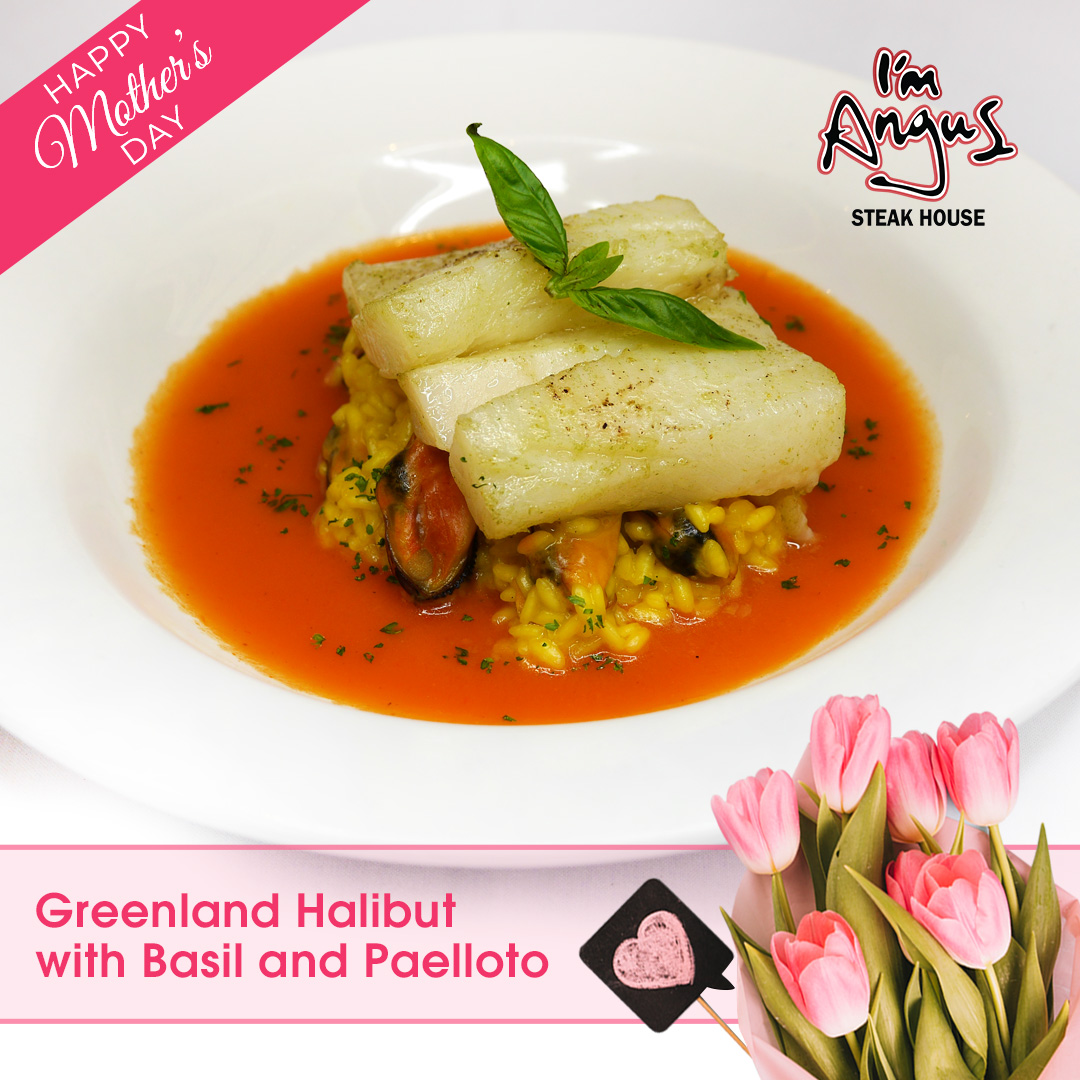 IMAGE from I'm Angus Steakhouse
IMAGE from Chesa Bianca Swiss Restaurant
Don't forget to end your celebration with Strawberry Rhubarb Mousse from I'm Angus or a Passionfruit Mousse Cheesecake from Chesa Bianca, and pair them with either coffee or tea!
IMAGE from I'm Angus Steakhouse
IMAGE from Chesa Bianca Swiss Restaurant
For reservations, you may call I'm Angus Steakhouse at 02-8892-5852 or 0956-135-4213. You may also opt Chesa Bianca and call them at 02-8815-1359 or 0916-235-1026 for take-out, pick-up orders, and reservations.
Go and treat mom to a four-course meal at either I'm Angus or Chesa Bianca, located along Yakal Street, San Antonio Village, Makati City. It's only available from May 13 to May 14, 2023!
Give Her Roses
Giving mom roses is often a tradition during Mother's Day, but why not treat her to Caruso Ristorante Italiano and get her a sumptuous Salami Rose for this special day!
Mom may enjoy Caruso Ristorante Italiano's family-friendly and sophisticated atmosphere, born from its owner, Emilio Mina's own heritage. You may also look forward to Caruso's selection of delectable Italian gourmet made of the freshest and finest ingredients!
Also Read: From Italy to the Philippines: Emilio Mina's Journey to Caruso
Swirl, Sip, and Savor with Santis
What's a celebration without some ruby red wine and some sweet chocolate cake to go with it? We got some great news for those looking for both! All branches of Santis Delicatessen offer a special Mother's Day bundle that can be a perfect gift for mom.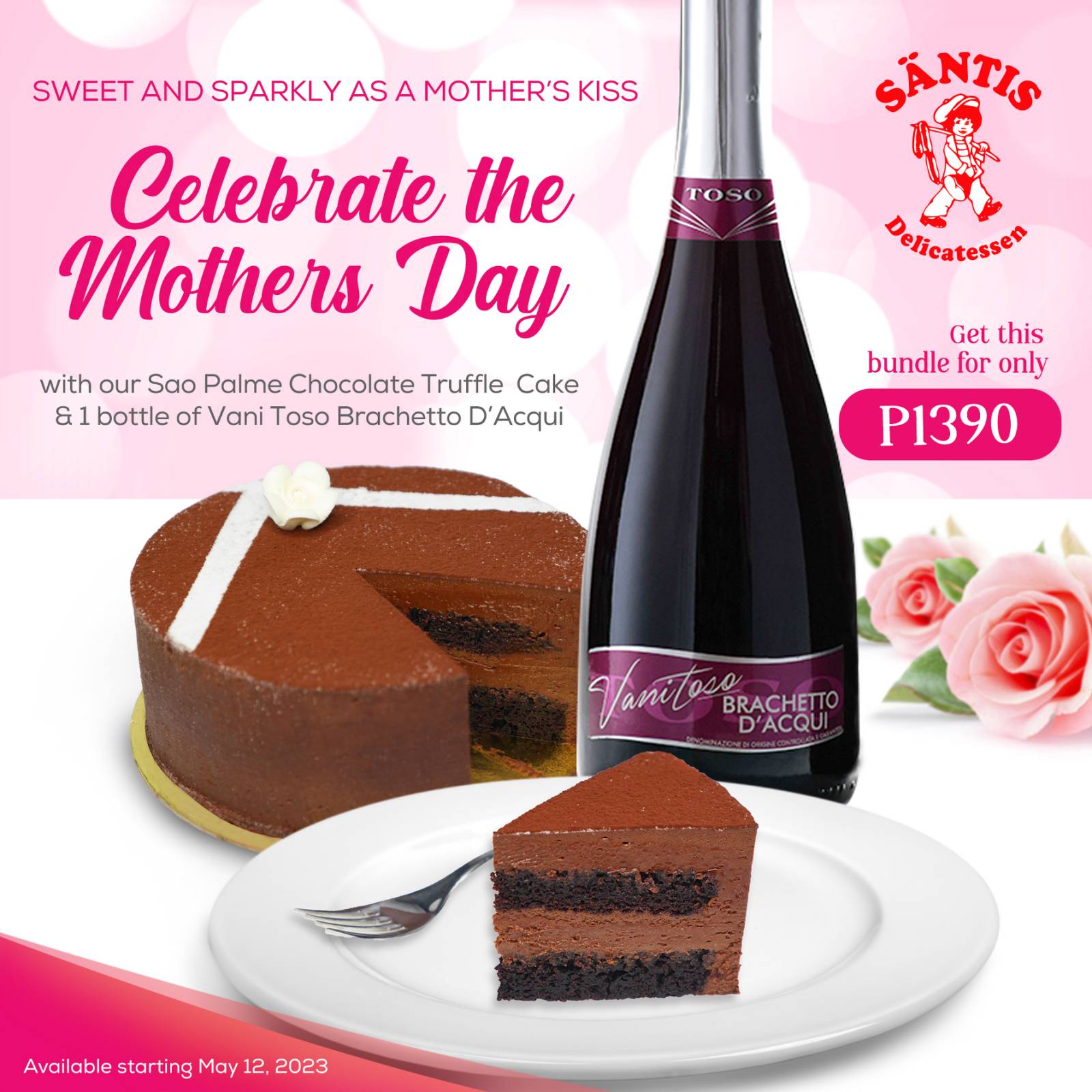 IMAGE from Santis Delicatessen
Surprise mom with Sao Palme Chocolate Truffle Cake and a bottle of Vani Toso Brachetto D'Acqui for only Php 1,390 on Mother's Day. This bundle is available starting May 12, Friday!
What's more, if you're near Santis Deli-Cafe in Silang, Cavite, you may also book a table and treat mom to a four-course menu from May 13 to 14.
IMAGE from Santis Delicatessen
You may call Santis Silang branch at 0927-696-1825 or 046-414-2337 to reserve your table. This weekend will surely be one of mom's favorites. We're sure of it!
Hold a Sashimi Picnic for Mom
There is something about a Japanese set meal that gives comfort to anyone who dares to explore its wonders. If you can't take mom to Japan for now, why not transport her to a gastronomic journey of the country with Kobe Jones at Le Grand Condominium in Makati!
IMAGE from Kobe Jones
Kobe Jones prepared a grand five-course meal this May 14 for okaasan and the other significant people in her lives. For only Php 8,000++, four guests may get to enjoy a fresh Sashimi Moriawase, together with Kobe Jones' signature Porterhouse Steak, and the famous Mrs. Jones Dessert, waiting to be experienced.
IMAGE from Kobe Jones
IMAGE from Kobe Jones
This special set menu is only available on May 14, Sunday, so make your reservations by contacting Kobe Jones at 0915-098-5735 or 0915-006-9204.
Also Read: Kobe Jones in Makati Combines the Best of the East and West in Fine Dining
Be Sweeter Than a Pudding
The queen in your life deserves something as sweet as you. Treat mom to a hearty dinner at Royal Sakura Japanese Restaurant along 534 Remedios Street in Malate to get a free Japanese-style custard pudding on May 14.
IMAGE from Royal Sakura Japanese Restaurant
A total of 80 desserts will be given away for dinner, so it is better to reserve your seats as early as now by calling Royal Sakura at 0906-552-4498 / 0949-439-8274 / 02-8244-7950.
Also Read: 7 Reasons Why Royal Sakura Japanese Restaurant Is the Best in Malate
Shop for the Super Mom!
The super mom deserves some super delectable treats from Minnano Supermarket in Makati City! This supermarket holds the genuine flavors of Japan with its range of Japanese products, from the sweet to the savory.
For Mother's Day, Minnano Supermarket prepared some wonderful sweets that you can gift mom on her special day. Choose from an assortment of strawberry or fruit sandwiches, bite-sized confectionaries like petit fours, cookies, and madeleines, as well as other sumptuous products for the sweet-toothed moms out there.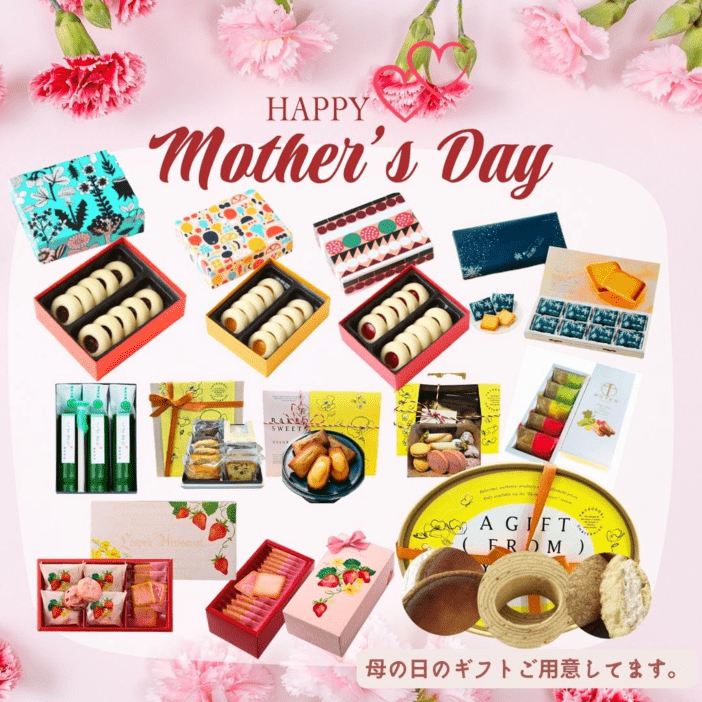 IMAGE from Minnano Supermarket
So, head to Minnano Supermarket located on the first floor of Salamin Building in Legazpi Village, Makati City to get those treats mom is craving for!
Also Read: Minnano Supermarket – Legazpi Village, Makati
Bake a Cake for Mom
Sometimes, the best gift that mom can receive is something made by no other than you! Good thing, Bakebe, Manila's first-ever DIY baking studio located at SM Aura Premier in Taguig City, offers a baking session for you to treat mom with your own sweet creation!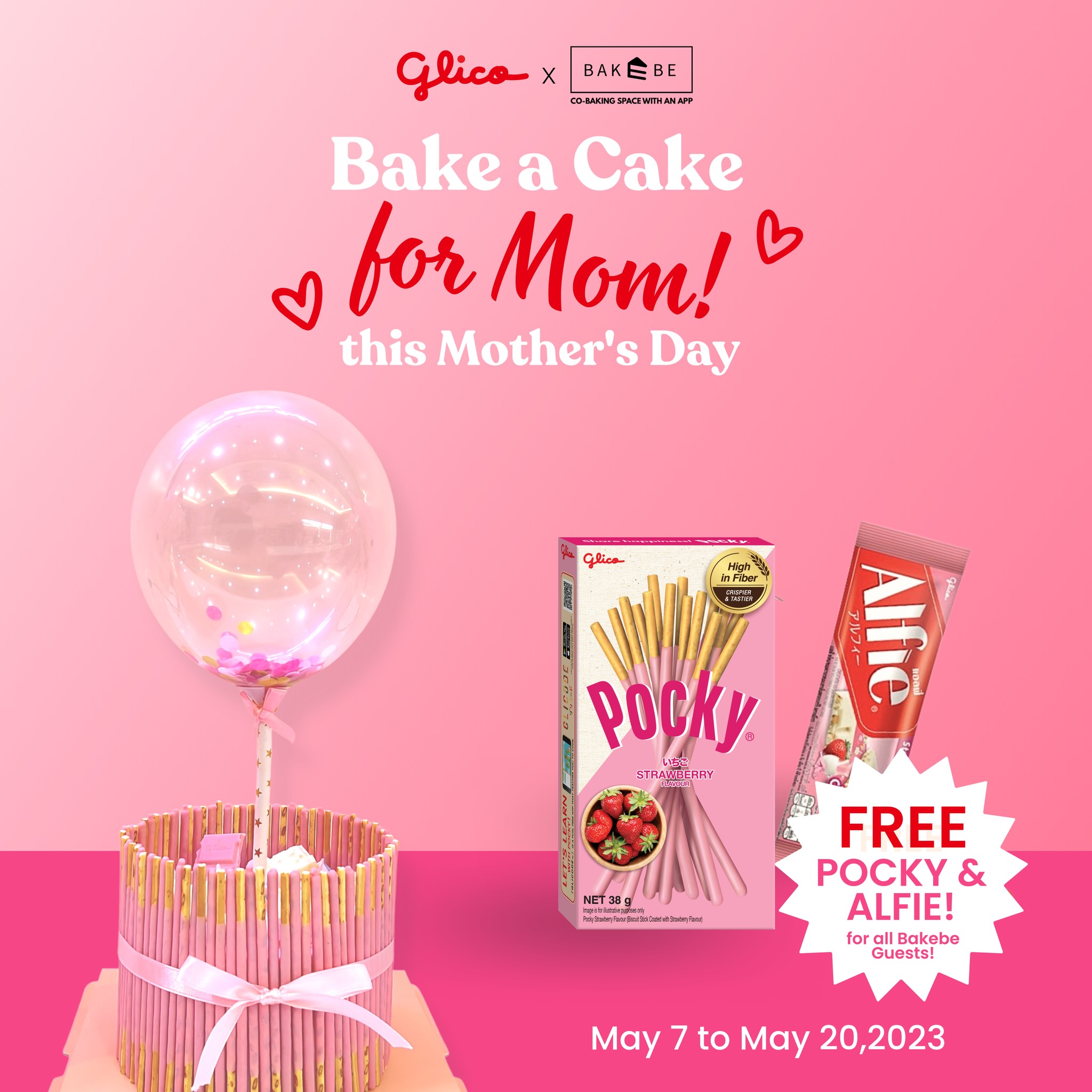 IMAGE from Bakebe PH's Facebook page
You can reserve or book your baking session until May 20 just by messaging Bakebe on their Facebook page or by visiting phbooking.bakebe.com. What's more, you may get a free Pocky and Alfie from Glico Philippines to add sweetness to your creation.
Also Read: Glico Philippines, Inc.
However, if you want mom with you and enjoy an exciting bonding moment, you may also avail Bakebe's free baking session for moms. You just have to settle a total of Php 999 as your baking fee and mom is free!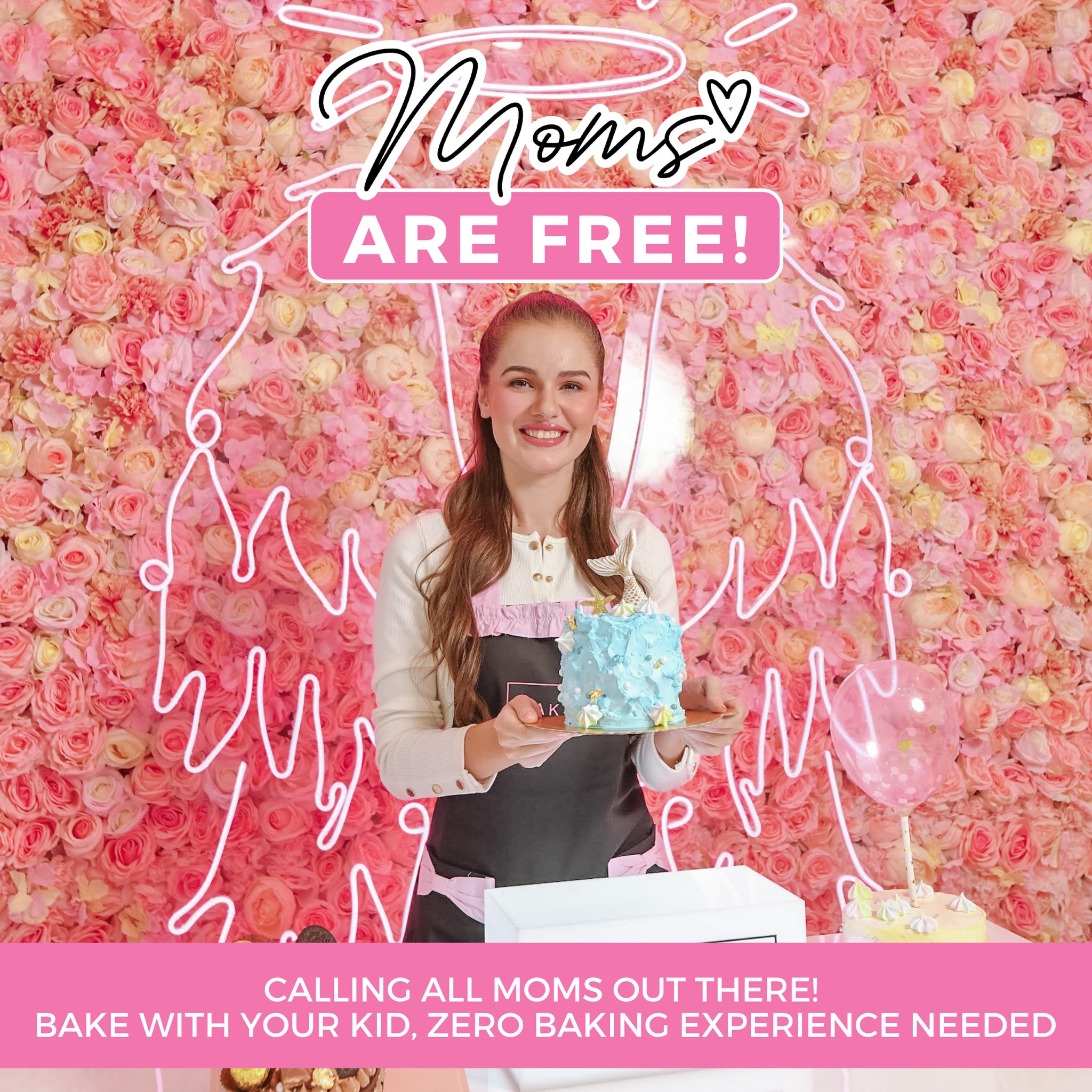 IMAGE from Bakebe PH's Facebook page
Surprise Your Fave Working Mom with a Gift Set
Kickstart mom's special day with a fashionable and coffeelicious gift set from your favorite coffee chain, UCC! This gift set is comprised of both fashionable and useful items for mom's everyday work or errands. It includes a UCC Tote Bag, three boxes of The Blend Sticks, and mom's choice of either a Day Off Tumbler or To-Go Tumbler from Kinto's Tumbler!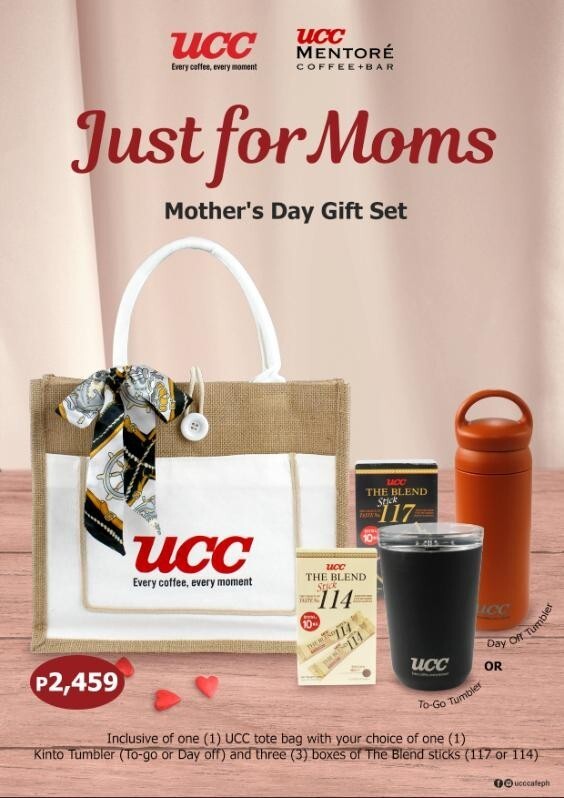 UCC's Mother's Day gift set is available in all UCC branches until May 31, 2023. So, whether she's a working mom or a stay-at-home momma, she will surely be delighted with a gift set from her beloved Japanese coffee brand!
Also Read: LIST: Top Late-night Cafes in Makati and BGC That Will Fuel Your Productivity
Buy a Coffee for Two! Or Three
Just like that boost of caffeine in the morning, moms are rays of sunshine that can make days even brighter! So, here's a tip: Estate Coffeehouse X The Beer Factory in Paseo Center, Makati City has a special Buy 1 Take 2 on their hot or iced latte for the first 30 customers on May 13 only (as they are closed on Sundays)!
IMAGE from Estate Coffeehouse
Pro Tip: They're open as early as 9:00 a.m., so don't forget to treat mom early with her favorite cup of Joe!
There's still a lot of time to prepare for Mother's Day, so go on, explore your options among this list of fine dining restaurants and sweet treats, and don't forget your coffee while you're at it!