From Italy to the Philippines: Emilio Mina's Journey to Caruso
Italy is renowned for many things, among them family, fashion, and food. Strong bonds of kinship keep the family together, sharing a deep sense of culture and tradition over plates of delicious food and fine wine.
Caruso Ristorante Italiano brings home the same love for its heritage in the quiet corner of Makati City. For more than 20 years, the Italian restaurant has celebrated special family occasions, welcomed artists and musicians, and served delectable Italian gourmet using only the freshest and finest ingredients. 
Perhaps the sophistication emanating from the Italian restaurant can be attributed to no other than its handsome debonair, Emilio Mina.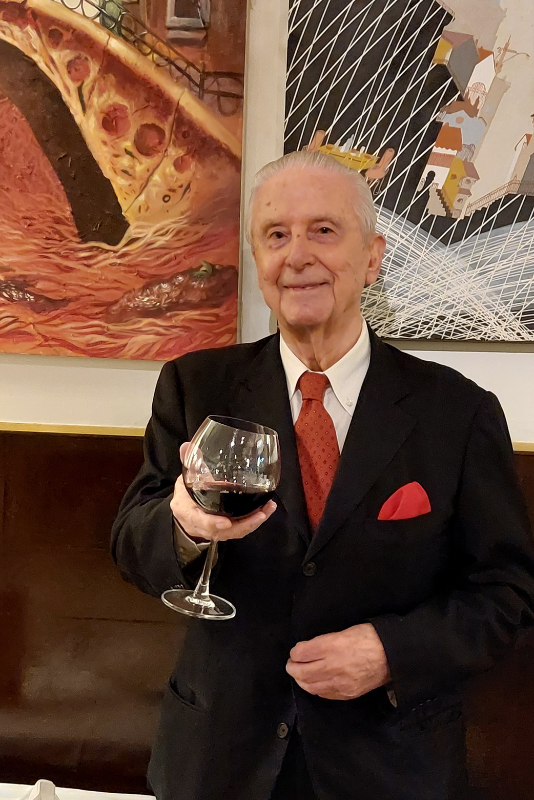 Emilio Mina, owner of Caruso Ristorante Italiano
Please tell us about yourself, including your childhood.
I was born in Genova, Italy in 1934. On a normal day, my family and I dine together. Our dining table was arranged very precisely with tablecloths. My grandmother, who studied in Switzerland, taught me how to be meticulous. Together with my father, she owned a hotel on the border of Switzerland. 
During Christmas or Easter celebrations, the table was perfect. We have silver; we prepare special dishes, and I am usually the one who puts the flowers on the table. 
In 1939, [World War II] taught me many things. When I went to school, my teacher said, "Study and write about any country in the world." With the memory of my grandmother giving me a small newspaper about Japan, I studied about the country, its history, and many of its places— Hokkaido, Sapporo, everything. My teacher was happy with what I did, because I did it with love and curiosity. 
Then, my family transferred to Varazze when there was bombing during the war. It was where my father, Paolo, handled a textile factory with about 2,000 employees. My first seven years, I went around the factory, in contact with all workers to learn everything about fabric production.
How did you come to the fashion industry?
I was introduced to fashion at such an early age. Because of my upbringing, I was also able to develop a factory that produces garments. I was the first in the world to produce garments for "Marlboro Classic".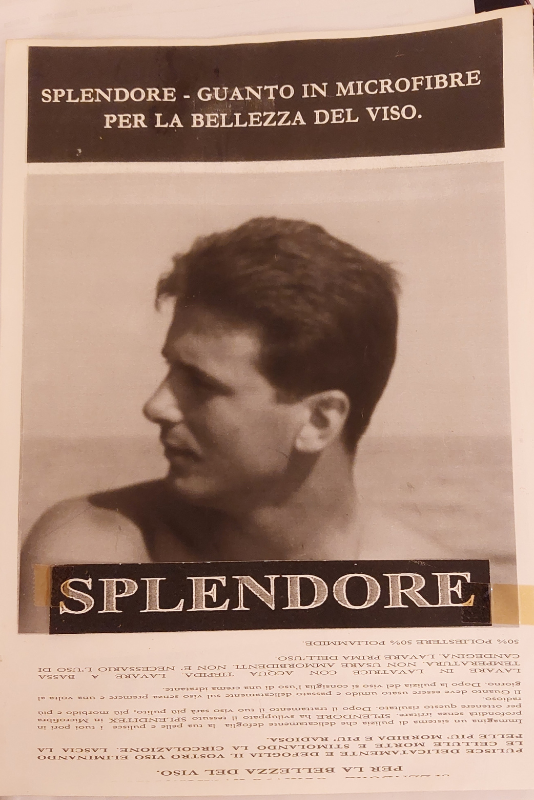 The young Emilio Mina
I also invented the lightest bathrobe of the world, "Spaziale Splendy", which won at the Javits Center in New York as the "Most Innovative Product of the Year " among 1,800 exhibitors. It was also a very successful product in Japan and was sold in boutiques of Japanese airlines. 
Emilio Mina and his family outside Spaziale Splendy in Italy
IMAGE from www.spazialesplendy.net
Aside from these, I was a consultant for some of the most important Japanese companies, Itochu, Seibu, Marubeni, Mitsubishi, and Isetan [among others].
How did you become successful in the food service industry in the Philippines?
A lot of newspapers know this story. I was in Florence, Italy with a Japanese client for the Pitti Uomo. It's a trade show where a lot of designers and owners of fashion companies for menswear are present. 
At 9:00, the elevator opened, and one pretty lady appeared. I said, "Buongiorno, signora," in English, "Good morning, pretty lady." She was smiling. Afterwards, I was thinking, maybe at lunch time, she'll come back. At 12:00, she was beside me. I said, "Good morning, pretty lady."
At 6:00, I was going out to eat with a Japanese client. It was on the second floor when the elevator opened, and she was there. I said, "Good evening, pretty lady." It was destiny that brought my wife and I together. 
My wife, Evelyn Lopez, was very good in business and public relations. I remember when we brought 25 of the most prominent Filipino journalists to Italy. She also opened Stefanel in the Philippines and promoted Caruso a lot. 
I bought Caruso for Evelyn. She became very sick, and the doctors ordered her to stay in the Philippines. After ending my business in Italy, I came to Manila, and bought Caruso for my wife in 2007. 
Why is Caruso well-loved in the Philippines?
Caruso purchases high quality meat, fish, and other ingredients that are prepared and cooked by our chefs and are served by our waiters who have worked with us for 20 years.
One thing I also do to ensure the best quality for our guests is that I keep myself aware of all the food and the preparations in our Italian kitchen. 
What dishes would you recommend to first-time guests of Caruso? 
For first-time guests, I recommend Bistecca Fiorentina, Tuscany Fillet, Sole of Dover, sea bass, Truffle Tagliolini, spaghetti, homemade pasta, Tagliatelle, lasagna, and cold cuts. For dessert, I recommend the panna cotta and homemade tiramisu.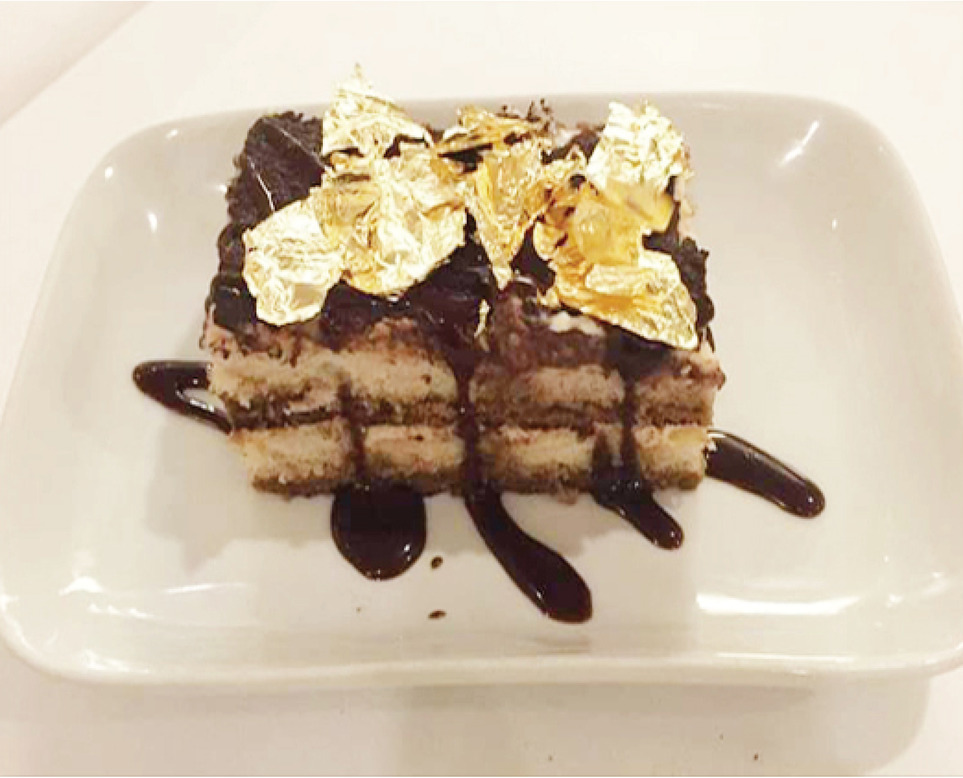 Homemade Tiramisu / IMAGE from Caruso Ristorante Italiano
Built with love for family, a passion for the arts, and a taste for delectable food, Caruso became a favorite among the affluent members of the society. With its distinctive and refined ambiance, along with the expertise of its chefs, managers, and Emilio Mina himself, Caruso is the ultimate destination for experiencing the finest that Italy has to offer.