5 Tips to Ensure the Safety of Your Takeout and Delivery Meals
5 Tips to Ensure the Safety of Your Takeout and Delivery Meals
Updated as of April 27, 2021
With the continuous battle against COVID-19, many restaurants and foodservice establishments have decided to open takeout and delivery services to still be able to cater to the public. Right now, you might be wondering just how safe it is to avail takeout meals or food deliveries.
Fret not because we've compiled a few things you can do to ensure the safety and quality of your takeout and food delivery!
Use Cashless Payment Methods
Most establishments during this time prefer that you use cashless payment methods like bank transfer, PayMaya, or GCash to pay for your transactions, especially for deliveries. However, if it is unavoidable, remember to keep an adequate distance between you and the cashier or the delivery person you are transacting with.
Craving your favorite restaurant meals? Enjoy them at home!​Here's a list of restaurants where you can pay contactless…

PayMayaさんの投稿 2020年4月13日月曜日
Also read: LIST: Apps That Offer Cashless Payment Methods
Practice Contactless Delivery
In times like these, remember to always keep your distance from people when you go out to by groceries or get takeout. This applies even when you get your food delivered. Many delivery services will advise you that the delivery man will place your orders at your doorstep or in an area where you can pick it up after settling your transactions. This will keep you and the delivery man from unnecessarily contact with each other while receiving your food.
Don't forget to wear gloves and a face mask when going out of the house to takeout food or when you receive your deliveries.
Disinfect
After returning home with your delivery or takeout, avoid the surfaces where you placed the plastic bags and containers in. Apart from disinfecting the bags, it's also important to disinfect the surfaces that the containers have come in contact with. Treat these surfaces as if they have been contaminated and disinfect them as soon as you are done transferring your food.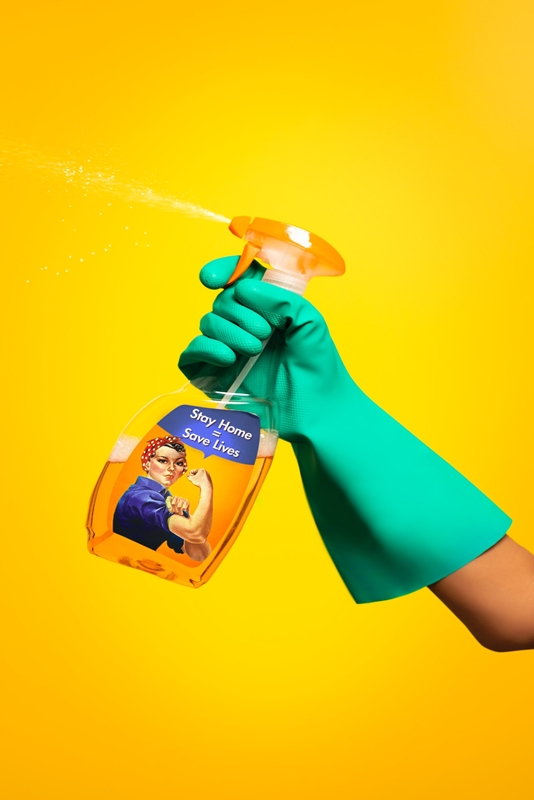 Also read: How to Sanitize Your Grocery Items At Home
Transfer the food items into your own containers
While it is quite tempting for you to eat your meals as soon as you receive them, take an extra measure to transfer them into your own containers using your own utensils. You can also use gloves as you do this process for extra protection.
Dispose of the takeout containers immediately, as well as the gloves that you used if any.
Wash your hands
Before you dig-in, never forget to wash your hands. Immediately wash your hands after transferring your food into your own dishware and before you settle down at the dining table. Wash your hands for 20 seconds with soap and water before you eat. For extra precaution, don't forget to sanitize your hands with alcohol.
What precautions are you observing when you order food? Don't forget to share them with us in the comments below.