Sizzlin' Steak in Makati: Where Steak Cravings End on a Griddle
An affordable steak restaurant owned and managed by the Max's Group, Sizzlin' Steak is oozing with an intoxicating aroma of meat being cooked on iron griddles that will instantly make you drool. This restaurant, with branches around Metro Manila, is a fine alternative to high-end restaurants with exorbitant prices.
At Sizzlin' Steak, you don't have to shell out a ridiculous amount of money just to satisfy your craving for good steak. You can even take your family or friends for a sizzling meaty treat, and you don't have to wait for your next payday!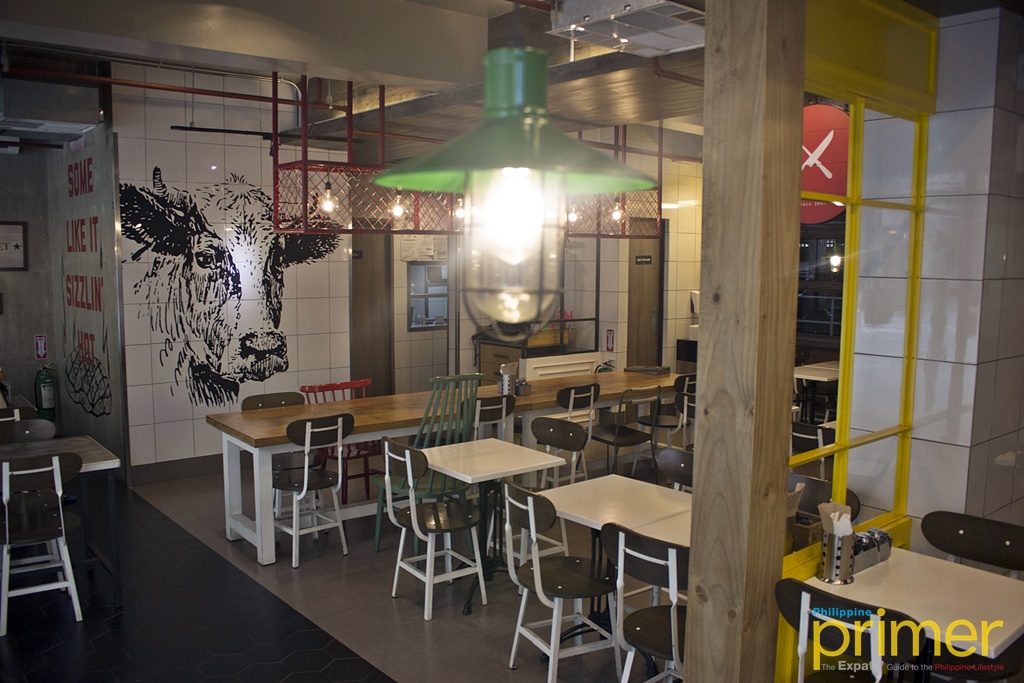 While Sizzlin's Steak has been known for its spiced Beef Belly Rice (Php 265), the restaurant has many meaty options that are awesome for sharing. The concept of shareable meals was just recently adopted by Sizzlin' Steak upon acknowledging the fact that many Filipino diners love to share.
Now, Sizzlin' Steak offers Platter Meals for 2, which lets you choose two out of four kinds of steak (pork, chicken, burger, and tuna belly) and have them served with beans and tomatoes, two servings of egg drop soup, two cups of plain rice, and two glasses of iced tea (single serve).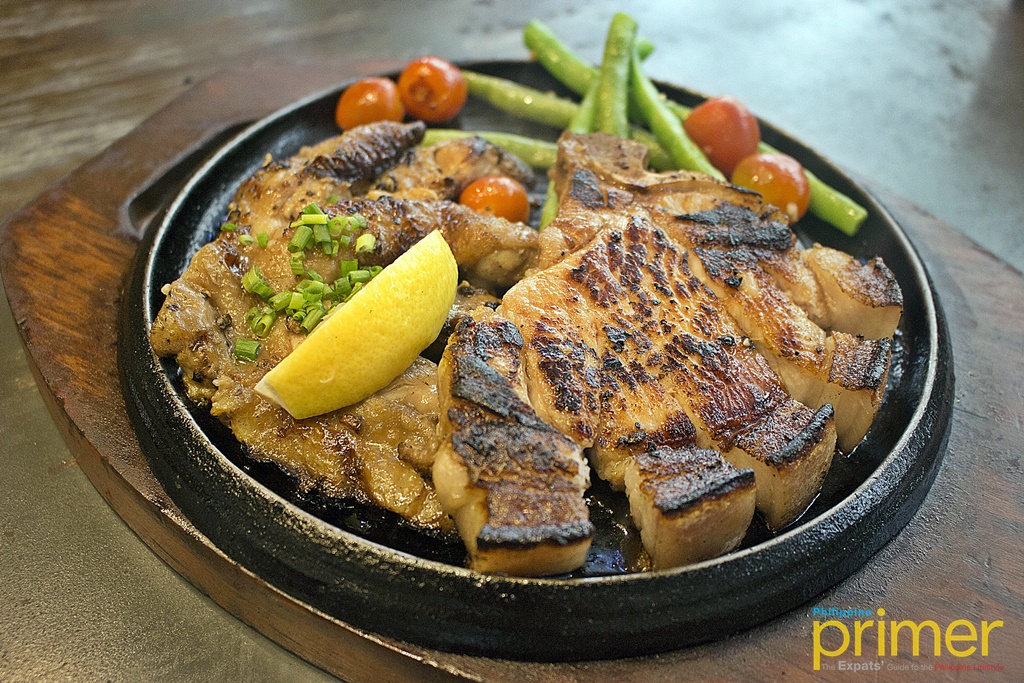 Pork and Chicken Steak Platter Meal for 2 (Php 539)
Even before shareable meals were introduced, the solo meals at Sizzlin' Steak have been generously served! A must-try (which you can still share with a friend or two) is the Australian Marbled Beef Steak, which is rich in flavor, firm, and tender. To enjoy the natural flavors and tenderness of the meat, we recommend that you have it cooked rare!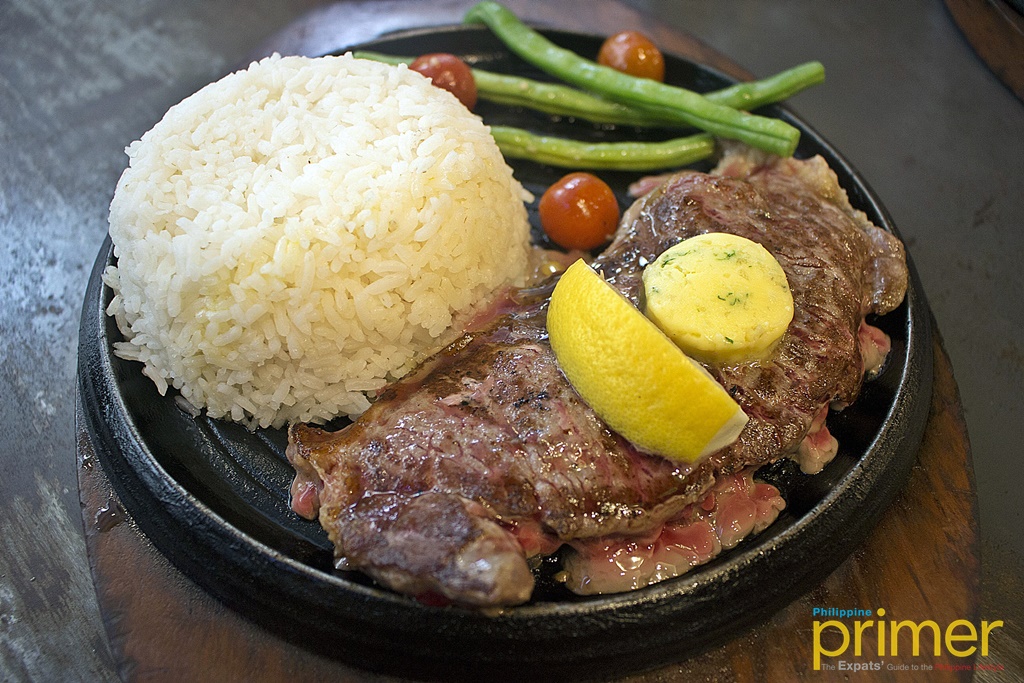 Australian Marbled Beef Steak (Php 685)
A ribeye steak is a great choice for those who seek rich flavors above anything else. Sizzlin' Steak's Ribeye Steak has a good blend of smoky, savory, and juicy flavors that are not too overpowering and will make you savor every bite!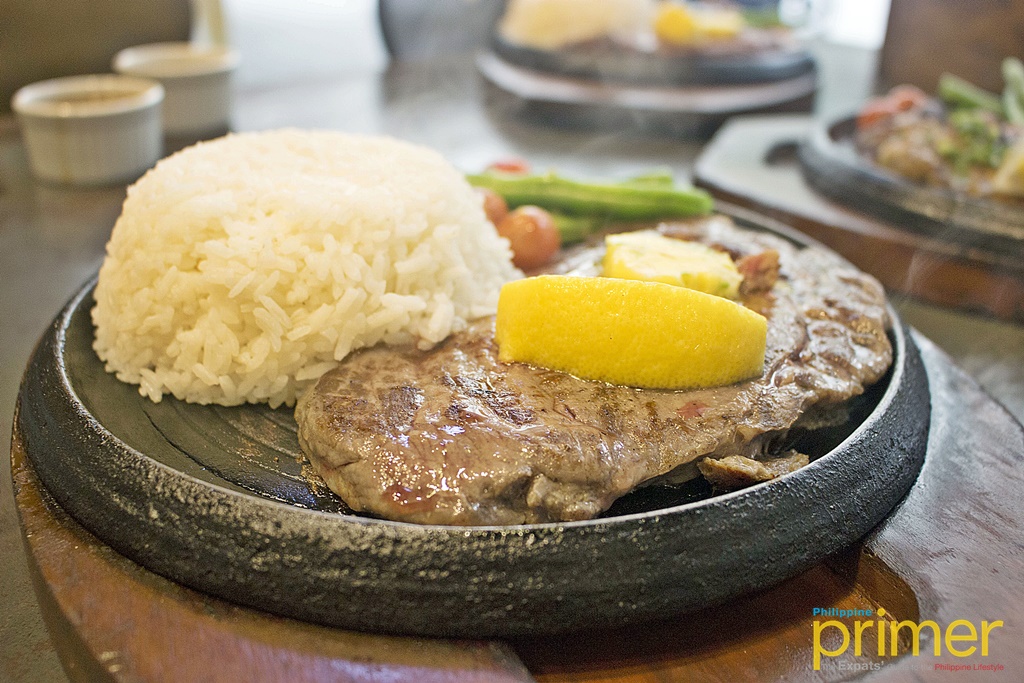 Ribeye Steak (Php 599)
Since you're at Sizzlin' Steak, why not make your dessert sizzle, too? Try their Sizzlin' S'mores, also served on an adorable little griddle with Graham crackers on the side.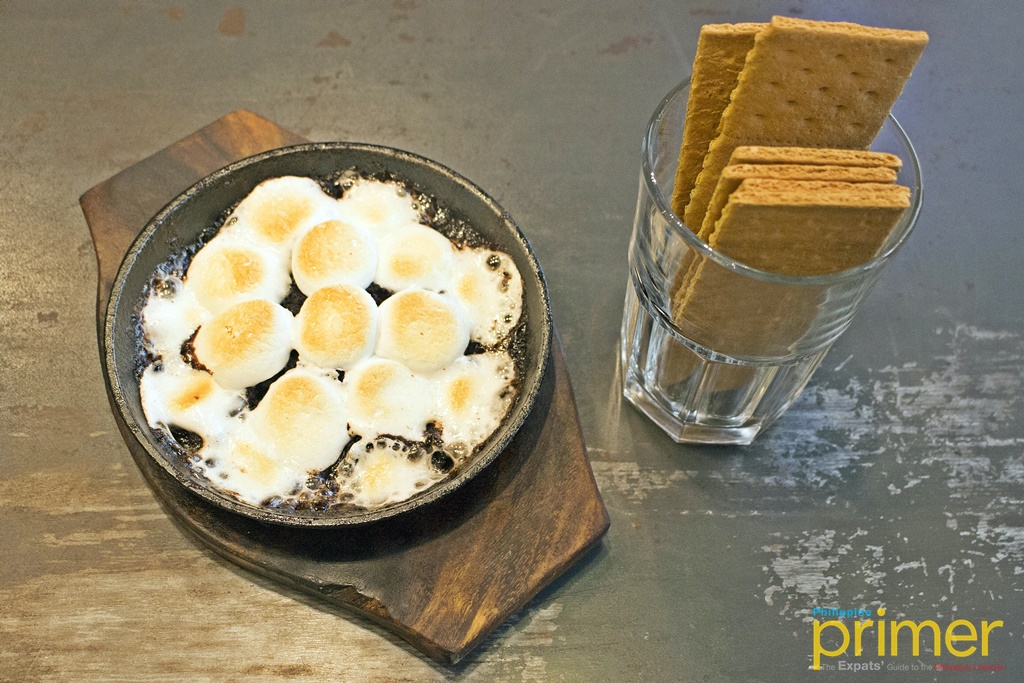 Sizzlin' S'mores (Php 129)
Dieters and health-conscious people don't have to feel intimidated as they can also enjoy Sizzlin' Steak's delicious meats with healthy side alternatives like veggies or mashed potatoes.
At Sizzlin' Steak, since you won't likely feel guilty about whether or not you're hurting your wallet, you can enjoy your well-deserved steak more. The great steak experience will stick with you longer than your food sticks around your table, but you can always go back (next month, next week, or tomorrow!) for more.
---
Written by Rizelle "Rei" Leaño

Ground Floor, Dela Rosa Carpark 1, Dela Rosa St., Legaspi Village, Makati City

(02)817-0293 / (02)840-5171