Papa Fred's Steakhouse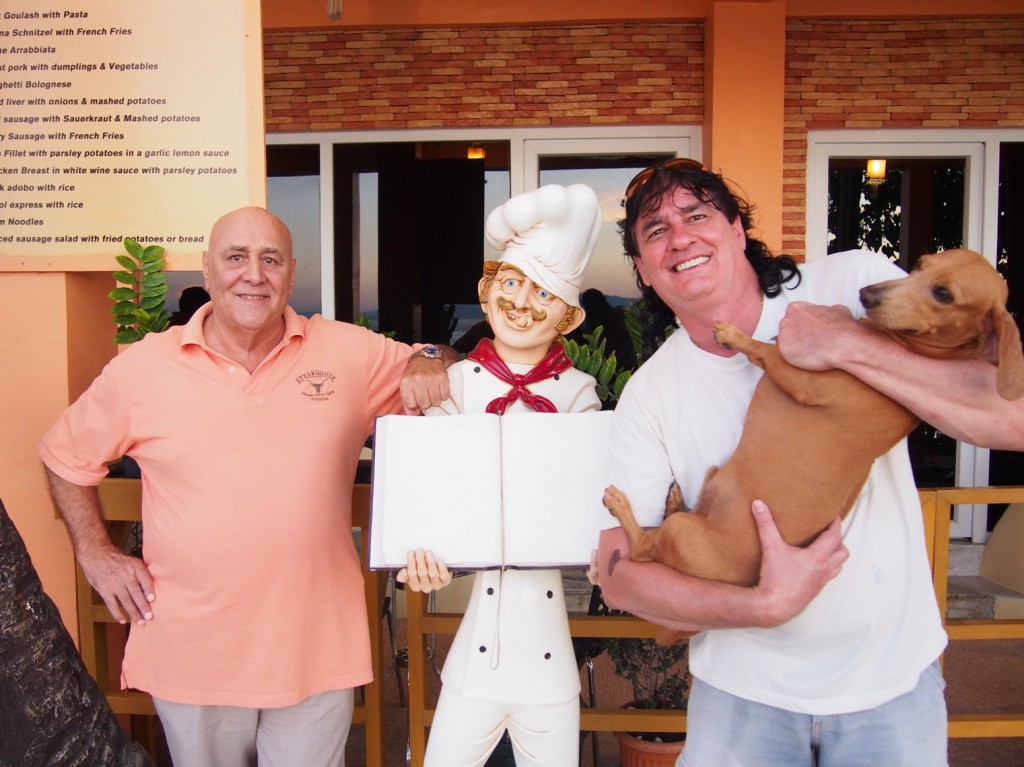 –
It is love that made Fred stay in the Philippines for over thirty years. Appreciative of the beauty of the country and the Filipina that would later become his wife, he bought an undeveloped land in Puerto Galera and ran the 'Sinandigan Lodge' for twenty years. The next years have been hard but it paved the way to the creation, with his friend Mike, of the Papa Fred's Steakhouse, which would later becoming a must go-to place in Puerto Galera.
Taking advantage of the beach with a great view of the sea, Fred built a semi-open air terrace restaurant where one can enjoy meals while experiencing the pleasant sea breeze. They offer International and Filipino cuisine, with focus on German food. They offer premium quality food with great value for money.
–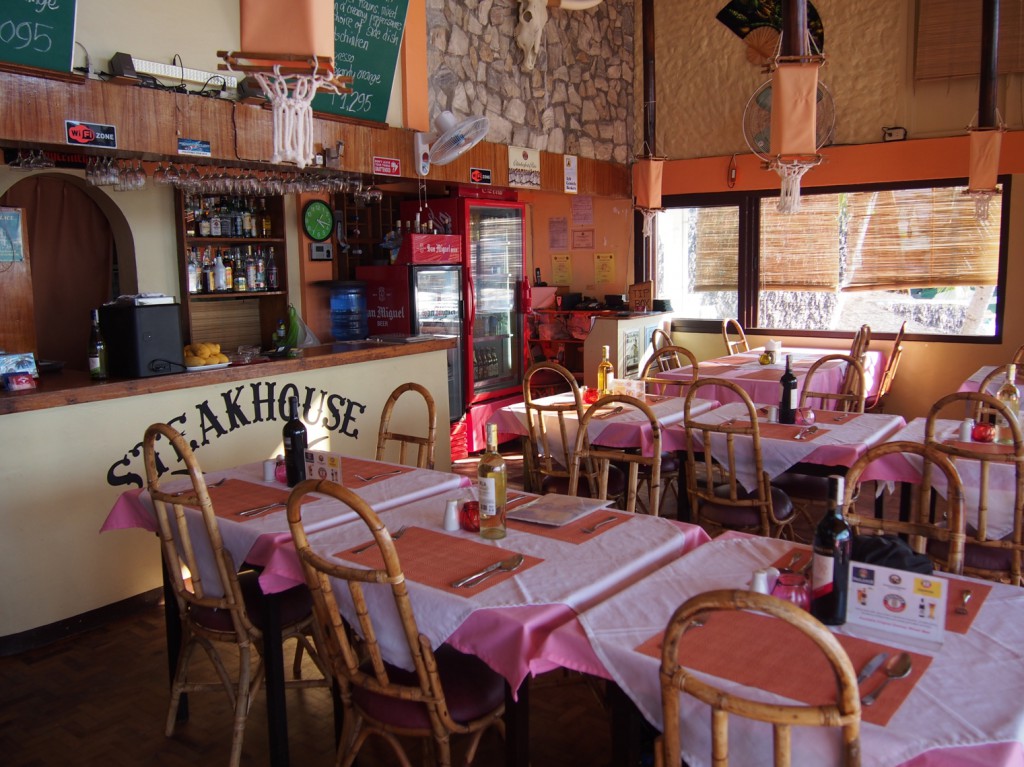 WELCOMING INTERIOR. Papa Fred's Steakhouse offers a great view of the bay, perfect for photo ops and casual dinners.
–
Their juicy Beef Tenderloin (P845 /200g) is a popular choice to their foreign tourists. Given a hefty serving, it is good for sharing and is cut to be eaten with family. The Bavarian Sure Haxen (P110/100 grams) brings the taste of Germany to local shores. It is a leg of a roasted pig accompanied by a side of mashed potatoes and sauerkraut or pickled cabbage. Their Beef Carpaccio available in small (P295) and large (P445) is the appetizer dish that goes well with a beer in one hand. They also import and stock-up beer.
–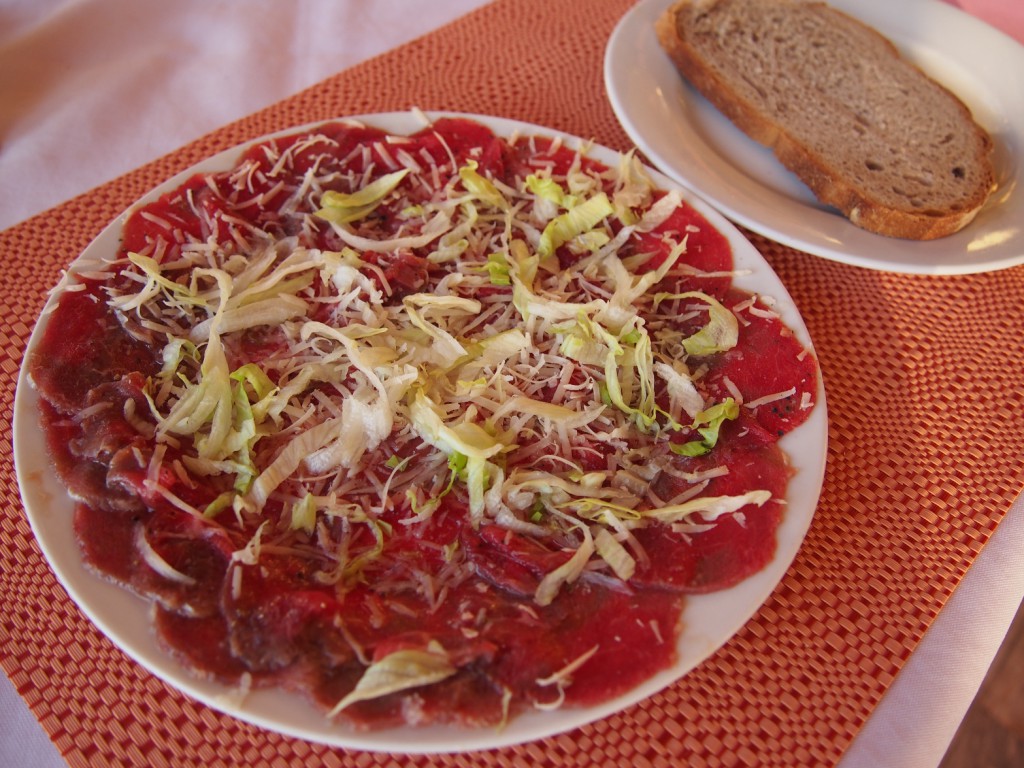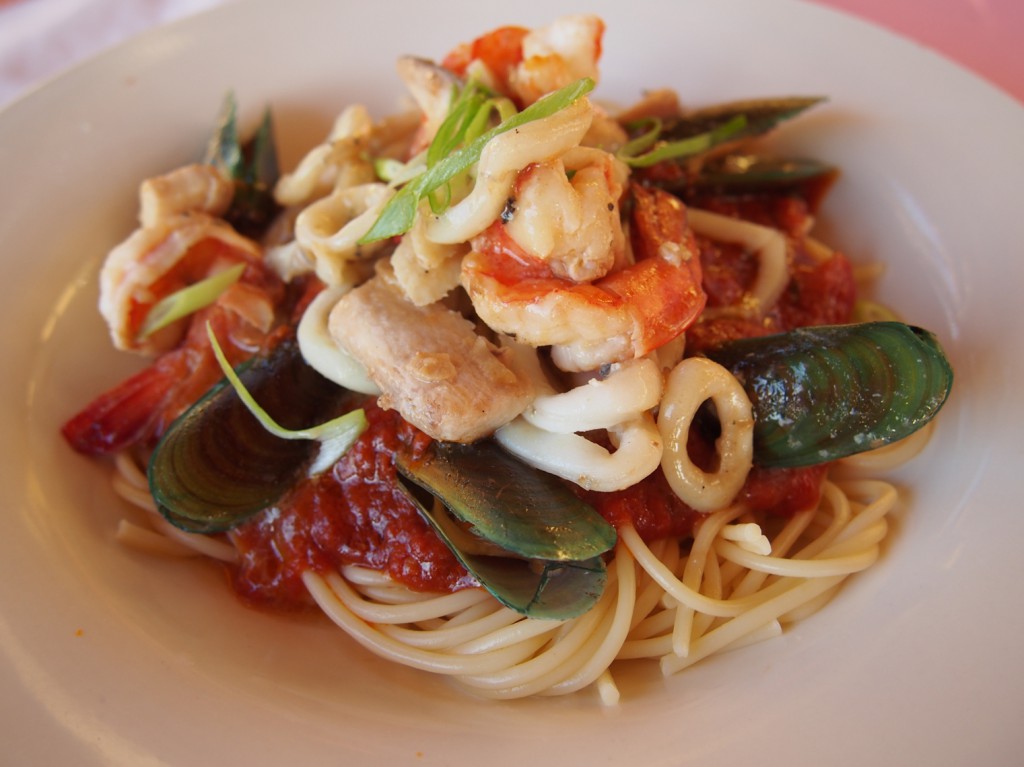 MOUTHWATERING. With great appetite comes great food.
–
No need to fly to the land of lederhosen and spiced sausage as Puerto Galera brings Germany closer.
EMAIL:
Sabang Beach, Puerto Galera
Restaurant: +63(043) 287 3361 / Fred: +63(0) 927 287 6227 / Mike: +63(0) 917 415 6968
Kitchen from 10:00 AM until 11:30 PM Last orders for hot food until 10.30 PM Breakfast available from 10:00 AM to 11:00 PM Daily Menu available from 11:30 AM till 2:30 PM Dinner à la carte from 3:00 PM till 10:30 PM