Aventino's Pizza and Pasta in Siargao: The People's Choice for Sweet and Savory Pizzas
Aventino's Pizza and Pasta at Tuason Point in Brgy. Catangnan is definitely not your typical pizza place on the island.
A pizzeria sitting at different parts of the town, Aventino's generous serving of mouthwatering pizzas with their signature savory and sweet dough is what makes them the go-to pizza and pasta place of locals and tourists since 2012.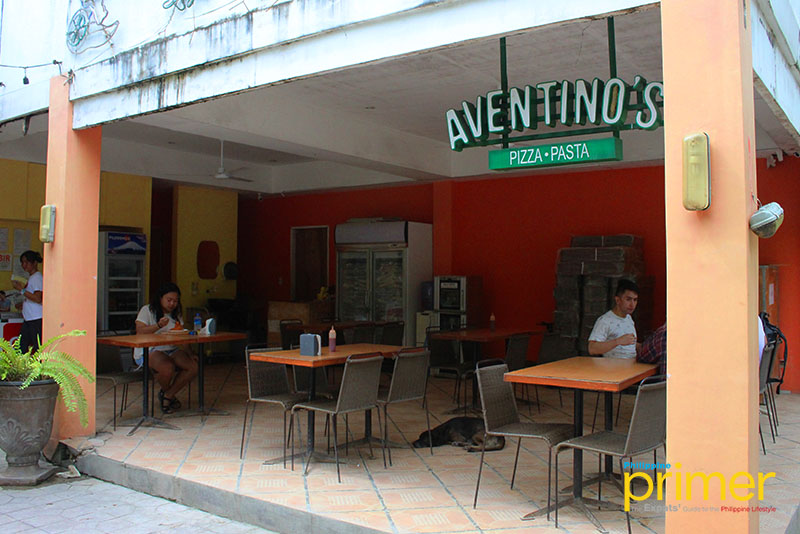 Aventino's Pizza and Pasta is located in the peaceful Tuason Point just in front of Villa Peray.
Sample their best-selling pizzas, each with its own unique character, including the three-layered Tricia, which easily resembles lasagna in the form of pizza. It uses tomato sauce for the spread, before being stuffed with cheese, veggies, and slices of Hungarian sausage, giving it a slightly spicy and fragrant touch.
Also Read: Villa Peray in Siargao: Your Modern Island Cottage near Cloud 9 Surf Spot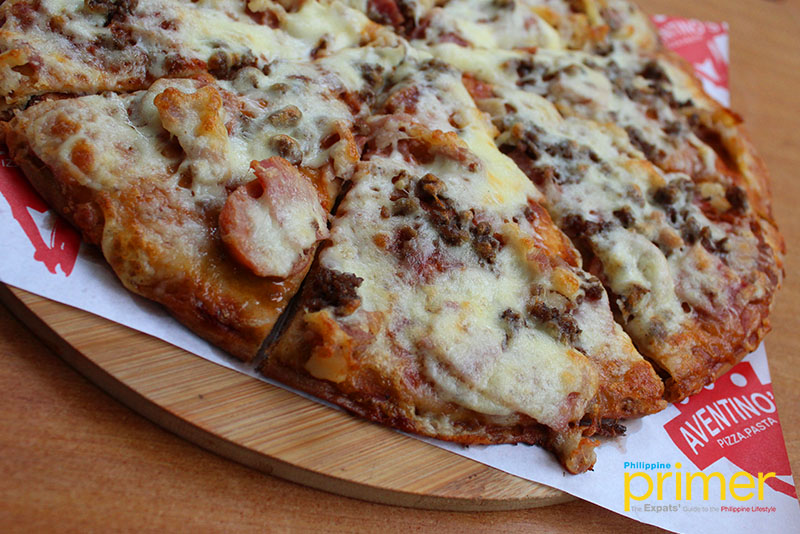 Tricia (Php 395)
Aventino's also serves folded pizzas like the Calzone, with bacon as its star ingredient, alongside the ensemble of ham, pineapples, pepperoni, Hungarian sausage, and chicken. The savory and slightly salty flavor of these meats is balanced perfectly by the tomatoes and pineapples within the calzone.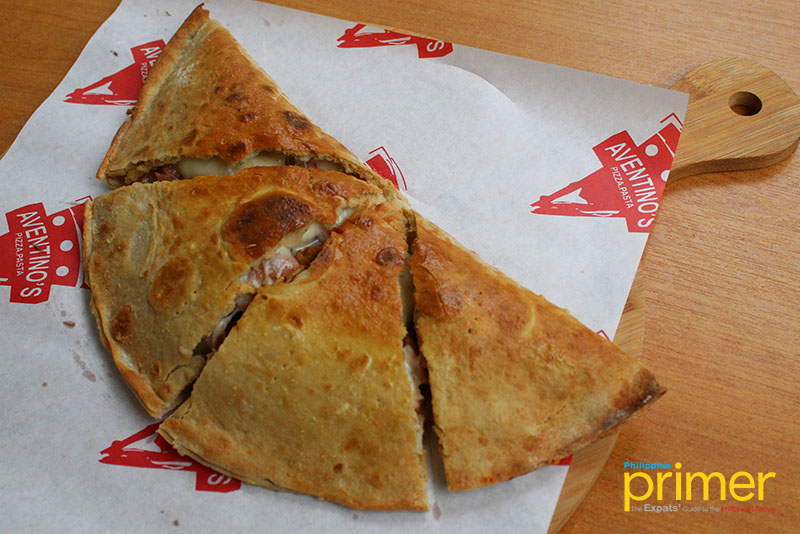 Calzone (Php 240)
The Chaveli also graces their menu, giving off the taste of a meat pie, made slightly sweet by the pineapples and onions therein. It is best described as a "double-faced pizza," with roasted chicken, mushrooms, and cheese in white sauce.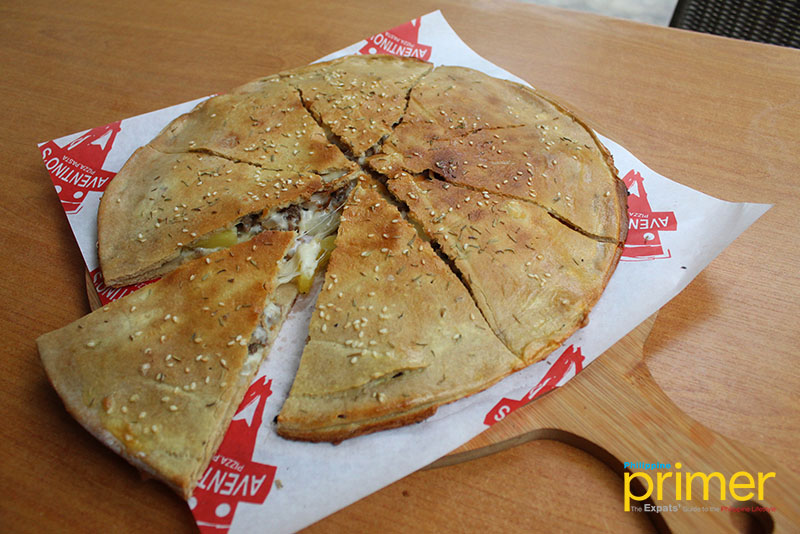 Chaveli (Php 260)
Finally, to complete the Aventino's pizza hall of fame, Rustica's fruity and fragrant aroma coming from the black olives and yogurt sauce, gives it a one of a kind feature that makes it deserving of the title, "Pride of Siargao."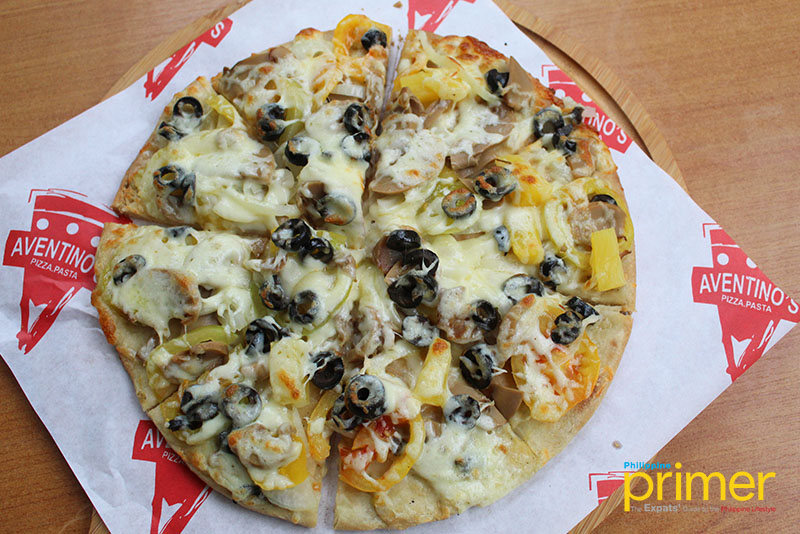 Rustica (Php 215)
So dine in at Aventino's, may it be at Tuason Point near Cloud 9, across the parish church in General Luna, or at Dapa in Siargao to taste what is known as "the pizza that is heavy on the taste, but light in the pocket".
Also Read:  Kermit Restaurant and Pizzeria in Siargao: The Backpacker's Food Camp Serving Authentic Italian Cuisine
---
This first appeared on Philippine Primer Japanese Magazine's December 2018 issue.

Tuason Point, Tourism Road, Brgy. Catangnan, General Luna, Siargao, Surigao del Norte

0909-067-3200 / 0918-338-8961

7:30 a.m. to 11 p.m. (Mon. to Sat.); 8 a.m. to 11 p.m. (Sun.)