Slappy Cakes
A pancake shop originally from America that also boomed in Japan and other countries, Slappy Cakes has become so popular that people line up and wait for hours just to have a taste!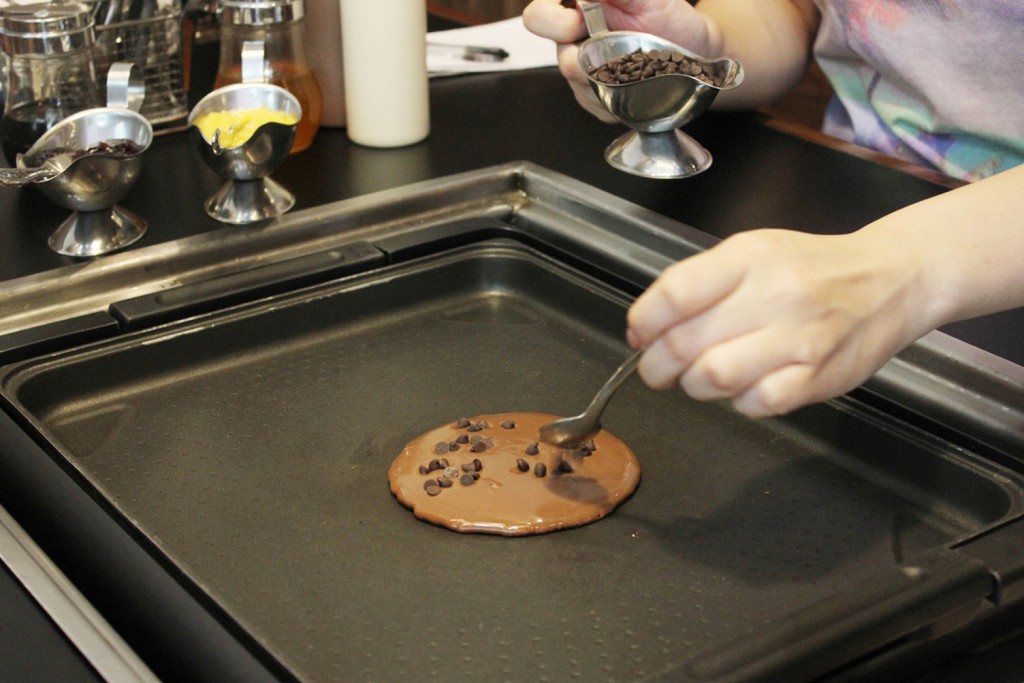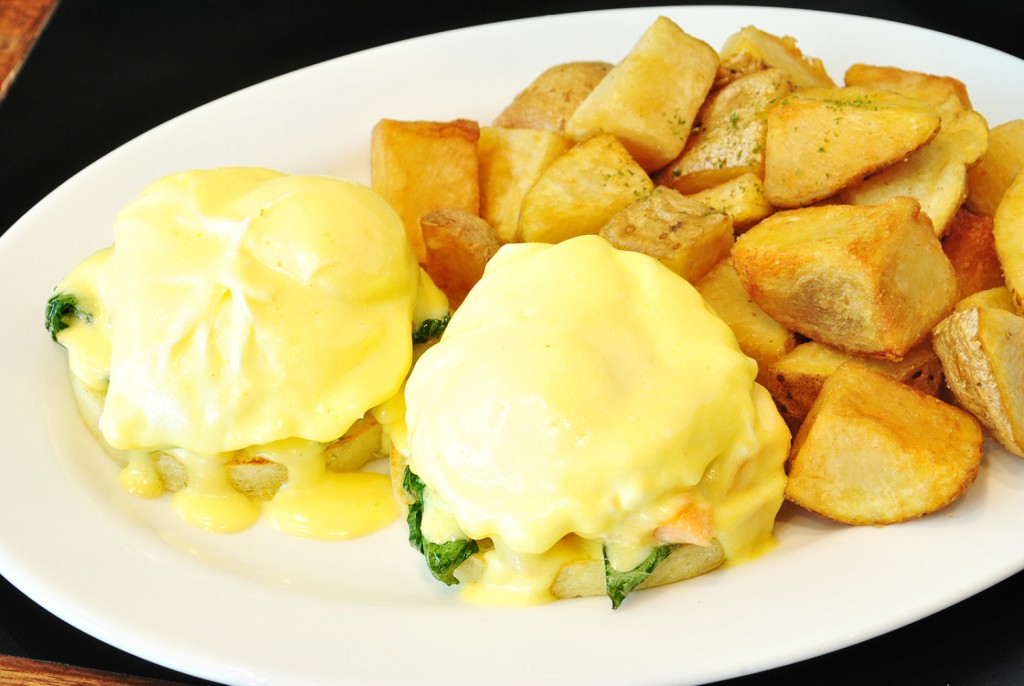 Salmon Benedict (P350)
The restaurant is a family-friendly place. On weekdays from 2PM to 6PM, children under 10 years old can even eat free of charge! A hot plate is installed in every table where you can cook your pancakes, though, so parents have to be a bit wary of the hot surface. However, all uneasiness disappears once the cooking starts!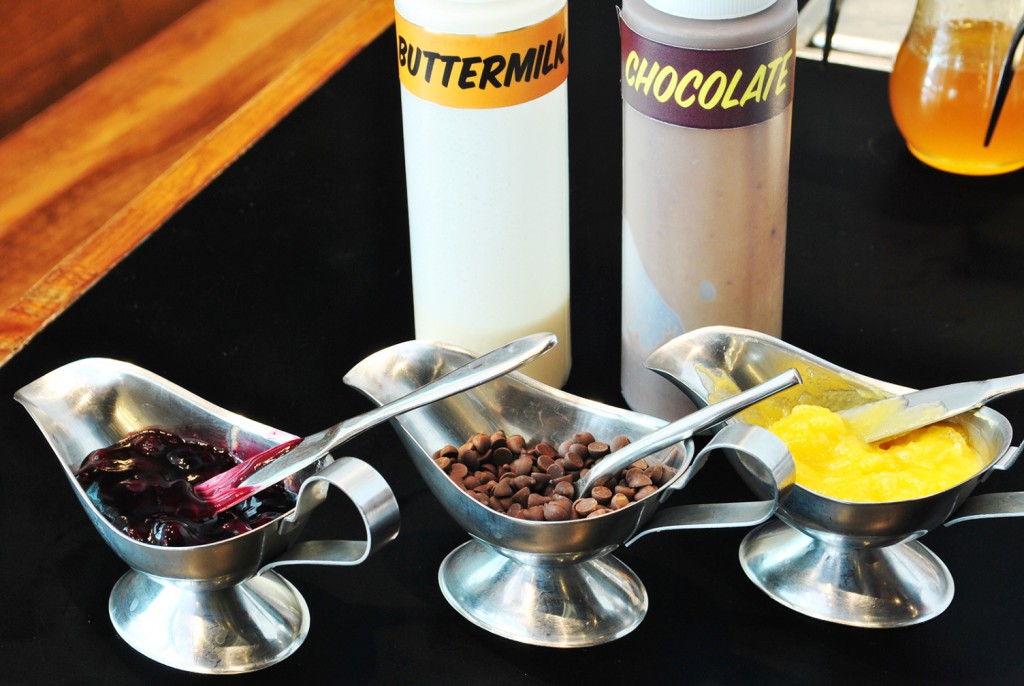 Customizing your pancake is the name of the game in this all-day breakfast restaurant. Different kinds of pancake batter, such as buttermilk, chocolate and red velvet, can be cooked together with various sweet and savory fixings. Finish with a flourish by adding your choice of toppings and syrup as classic as maple and as eccentric as homemade mango.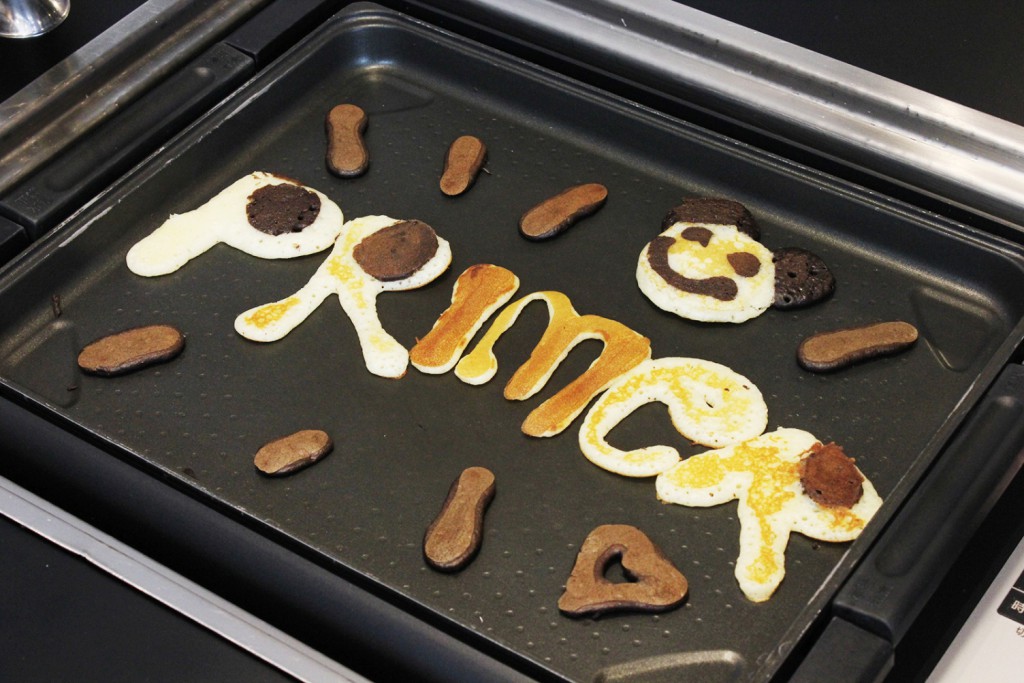 Slappy Cakes pride themselves to be a great breakfast joint, so they also serve traditional breakfast dishes. Their Eggs Benedict and Hamburger Toast are also popular aside from the pancakes.

1 G/F SM Jazz, Nicanor Garcia St., Bel-air, Makati