Elait in Makati: Happiness in a cup
We don't need a formal definition of happiness as it is what it is, we feel it, we need it and we embrace it– but as for Elait, a store that specializes in rolled ice cream; happiness is found in a cup. Famous American writer, Richard Bach once said, "The best way to pay for a lovely moment is to enjoy it." What better way to have that moment through artisanal rolled yogurts and ice cream.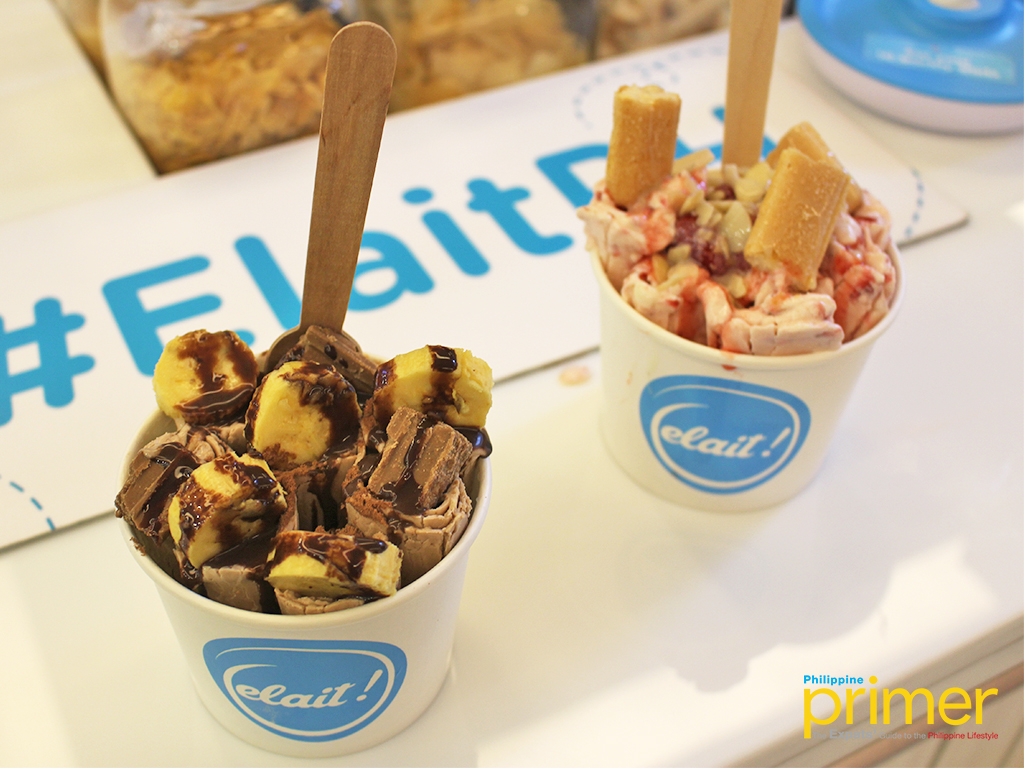 For a healthy option, choose their yogurts as a base for your rolled ice cream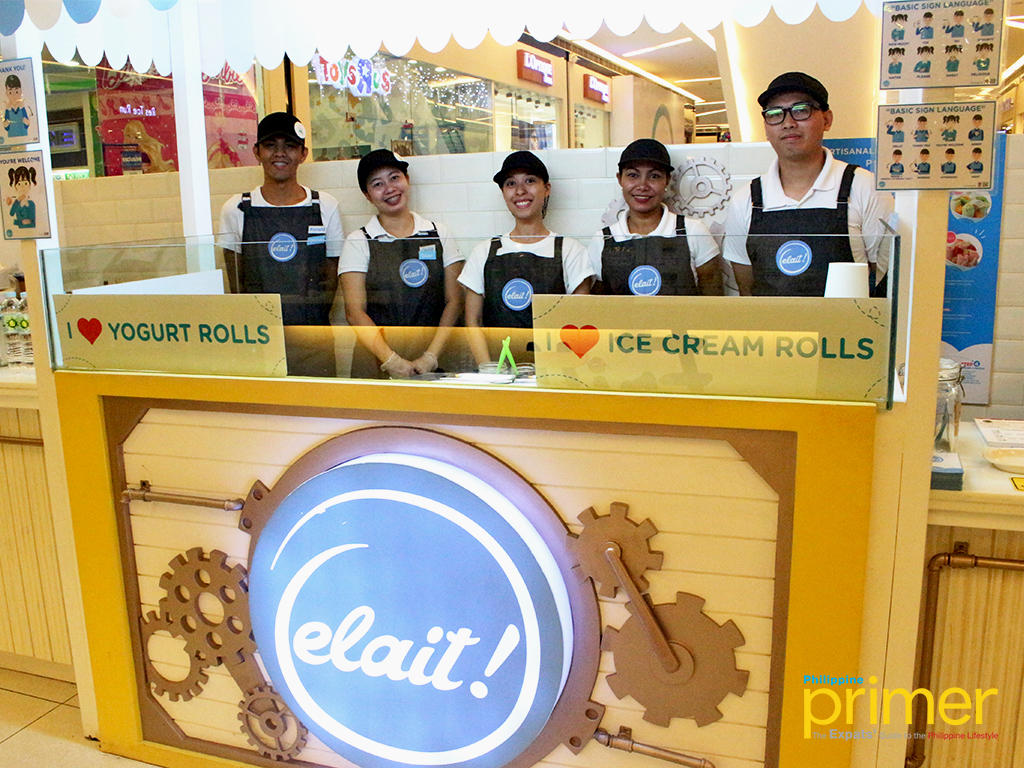 Elait hires deaf and people who are hearing impaired, a way for them to help the community
A treat that originally became popular in Thailand, Elait in Century City Mall, Makati City, let's you experience it locally. Founded by Caravan Food Group Inc., the company wanted to have a social impact and raise awareness while helping the different sectors of the community. After a personal encounter with people with disability, the owner decided to research about the deaf community in the Philippines and partnered with De La Salle College of Saint Benilde, which gave them the candidates to be servers for Elait branches around Metro Manila.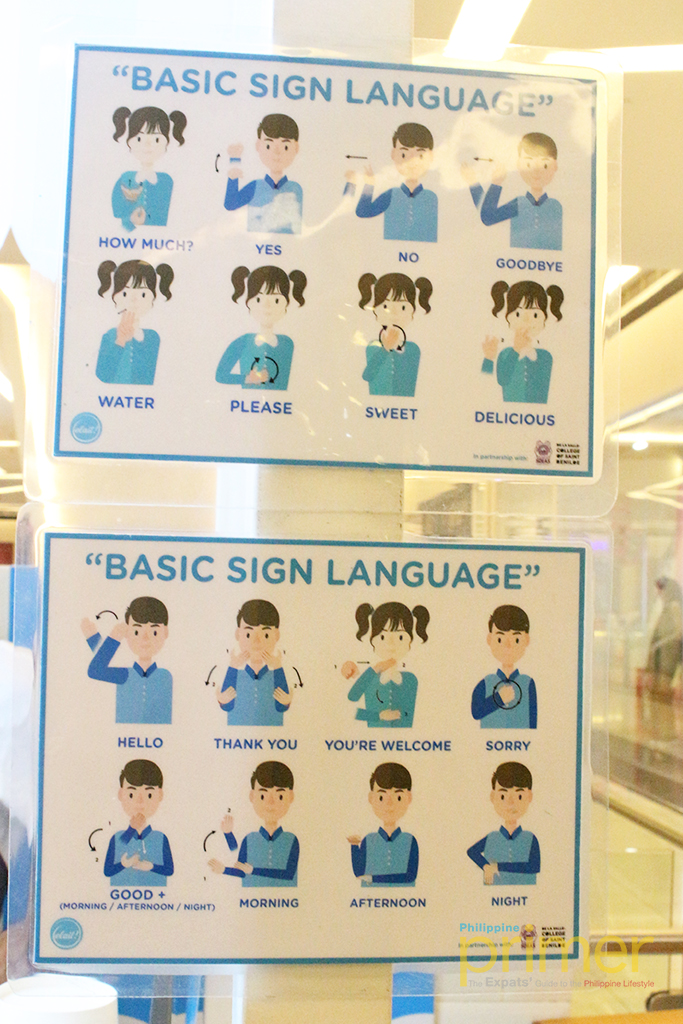 There are different basic sign language for the customers to communicate with the servers
Other than serving mouth-watering desserts, Elait translates happiness through their rolled ice cream while encouraging everyone to learn basic sign language to break the barrier and communicate. Some hand movements are posted on the kiosk for the customers to order and communicate with the staff. Each one of them undergoes training to get the precision and quality of Elait's signature rolled ice creams.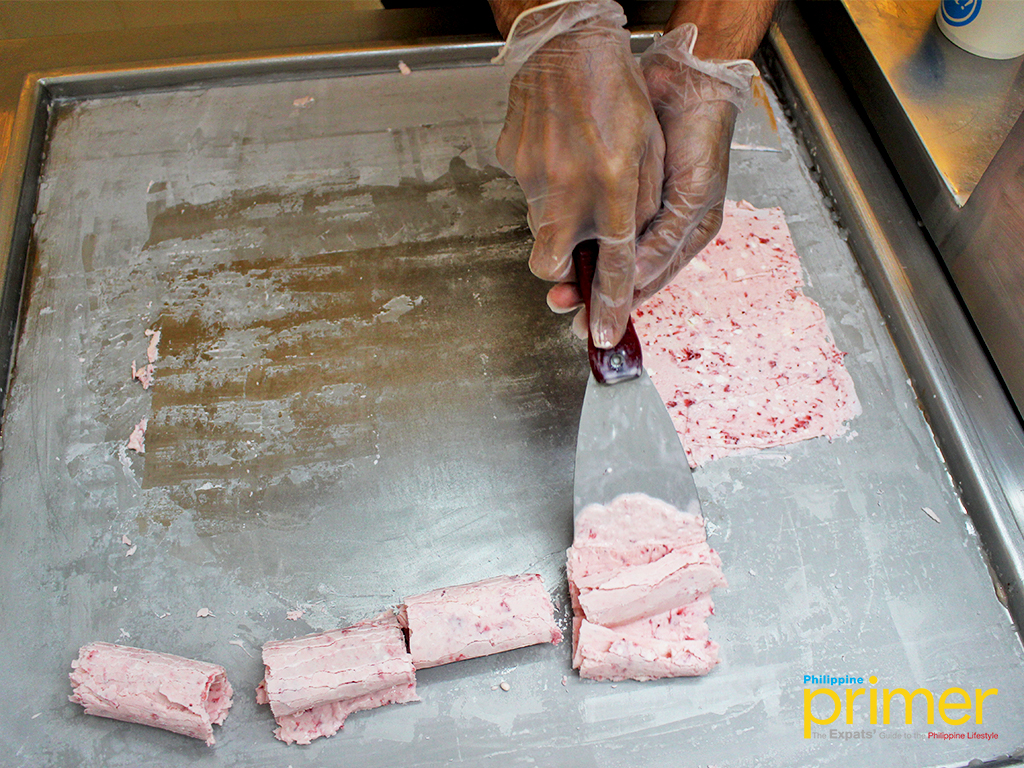 Elait's rolled ice cream is not only delicious but also fun to watch and perfect for your Instagram pictures!
Elait stays true to their promise of giving back to the community by sourcing their ingredients from local farms in the country. They make sure to use all local products they can, for their yogurt, fruits, and more. Don't let their snack fool you as they are not only tasty but also healthy; you can customize your rolled treat but we recommend the yogurt for something healthy yet filling. Their bestseller is the Strawberry Strifle (Php 180), made with fresh strawberries and mixed with cream cheese, almonds, and ladyfingers, wherein a blend of tangy and sweet will take over your palate.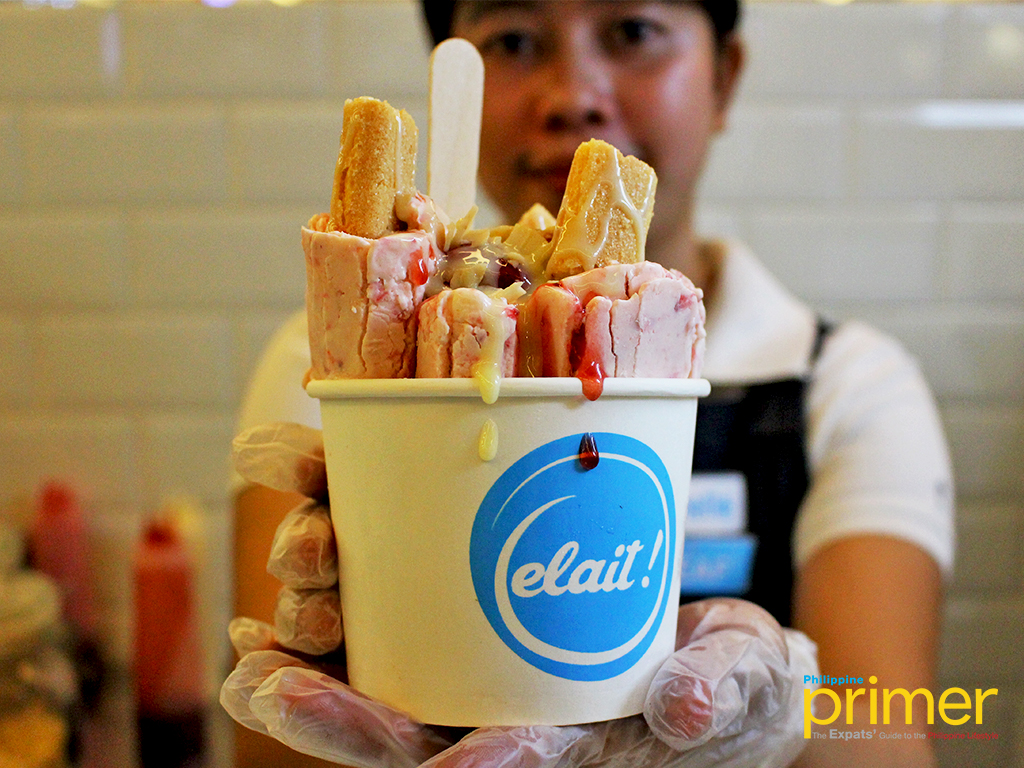 Strawberry Trifle, strawberries, cream cheese, yogurt, almonds, and ladyfingers (Php 180)
For something sweet and for chocolate lovers, try their Chocnut Dinosaur (Php 180), with Milo Powder, chocnut, and chocolate drizzle. To make it healthy, try adding some bananas or any other fruit. All ice creams are served in a cup that is good for sharing and for one if you want it all yours. Everyone is encouraged to mix and match ingredients to make their own creation to their liking.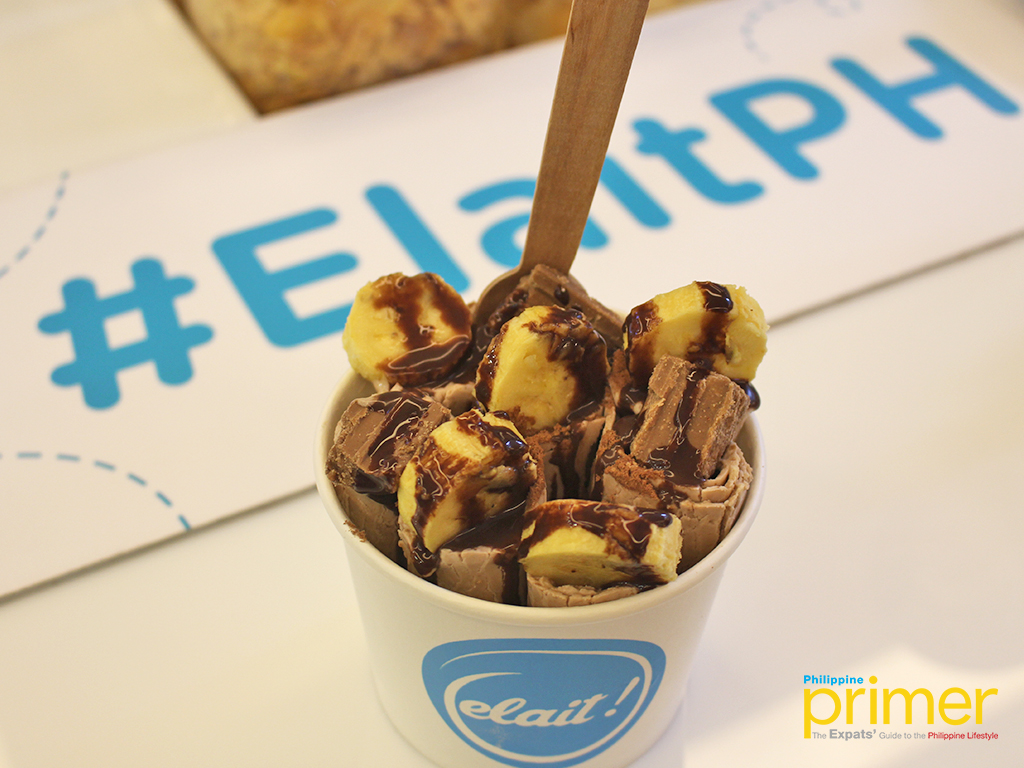 Chocnut Dinosaur with Bananas, milo powder, yogurt, chocnut, and chocolate syrup (Php 180)
Watch out as they'll be adding a new branch by the end of the year in SM Mall of Asia, which is going to be their biggest yet. They have other branches in Ayala Malls the 30th, Ortigas, and Rockwell, Makati City. After a long day of work or class, you definitely deserve a happiness in a cup of Elait's rolled ice cream.
General Information
Second Floor, Century City Mall, Kalayaan Avenue, Poblacion, Makati
11 a.m. to 10 p.m.
Cash only