Trigo in Makati Serves Classic Gourmet Bread and Filipino Favorites
If you've ever been to Trigo in San Antonio, Makati, you'll know that they are a bakery dedicated to healthy, honest bread. For one, their working station is glassed in showing customers the team's hard work and dedication to producing only the best quality.
The bakery was born out of the owners' love for entertaining and feeding guests. They want to ensure that their customers get freshly baked bread that is made by manual labor and love—without any artificial preservatives.
Trigo's bread selection is a combination of classic bread and Filipino favorites. Take for example their best-selling Sourdough Loaf (Php 140), which boasts a healthy alternative to your regular loaf that you buy in commercial bakeries and supermarkets.
Sourdough bread, in general, undergoes the natural process of fermentation with the help of lactobacilli and yeast to extend its shelf life, instead of using artificial preservatives.
Don't miss out on their Baguette Explosion (Php 75), a definite bestseller due to its crisp golden crust and soft interior. Slice, butter, and toast it to get the whole experience.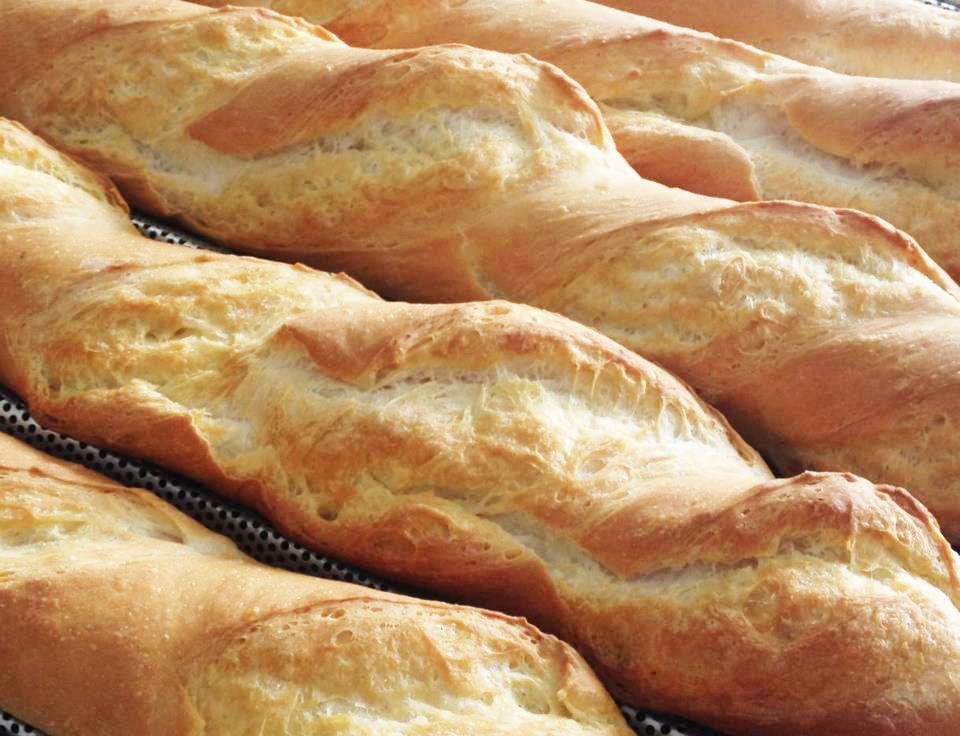 Trigo also offers burgers and pizza, aside from their selection of bread.
Try out their best-selling Trigo Burger (Php 280) with its extra secret special sauce in a potato bun. Throw in some fries with that and you got yourself a hearty, mouthwatering meal!
The best part is that Trigo also delivers right at your doorstep. Just visit their website to view their full menu and fill up the order form!
How to get here
From Ayala Avenue, head towards Paseo de Roxas. Turn left onto Metropolitan Avenue then slight left after Chowking on the right. Take a sharp left onto Kamagong then turn right to Baticulin Street.
---
Images grabbed from Trigo's Facebook page.
General Information
9450 Baticulin Street, San Antonio, Makati City
0917-885-7446
8:30 a.m. to 6 p.m.
Cash and card
info@trigo.com.ph