Shaka in General Luna, Siargao: A Cafe Offering the Healthiest Food in the Island
A stay in Siargao would not be complete without trying anything from Shaka!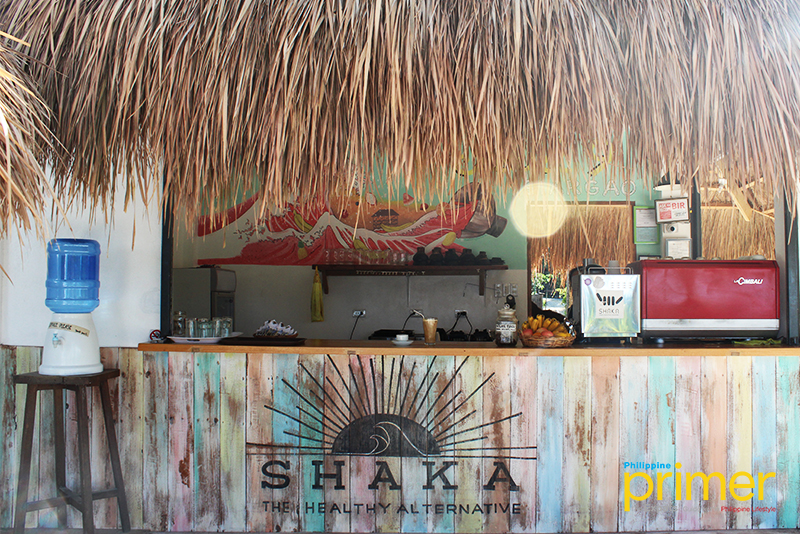 Shaka means "hang loose"
Situated in the municipality of General Luna, Shaka is an all-day breakfast cafe that offers healthy alternatives. It is much known for its creatively presented smoothie bowls, coffee, tea, cold-pressed juices, and other vegetarian or vegan delights.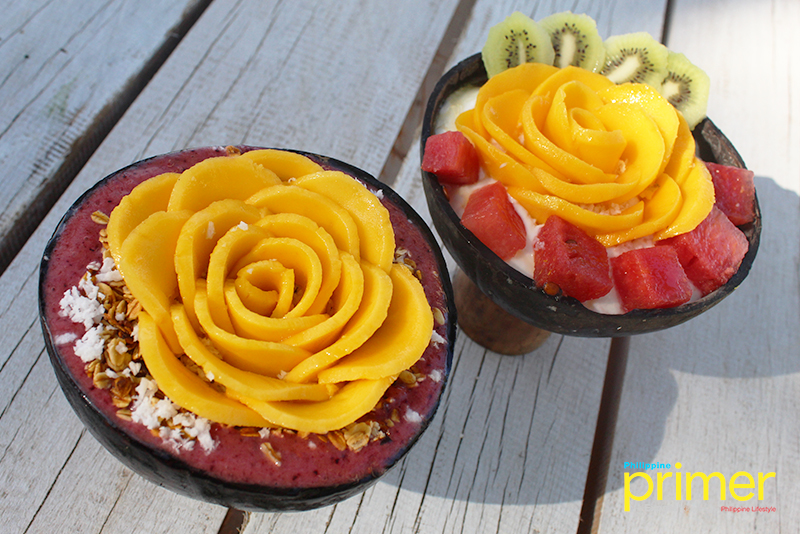 Shaka bowls are among the Instagram-worthy foods on the island
Shaka, which means "hang loose" in Hawaiian and surf culture, is a greeting gesture, wherein the thumb and the little finger are outwardly extended from a closed fist.
According to the owner, Ben Plummer, he used this term to express "good vibes" to his guests and make them feel relaxed during their visit.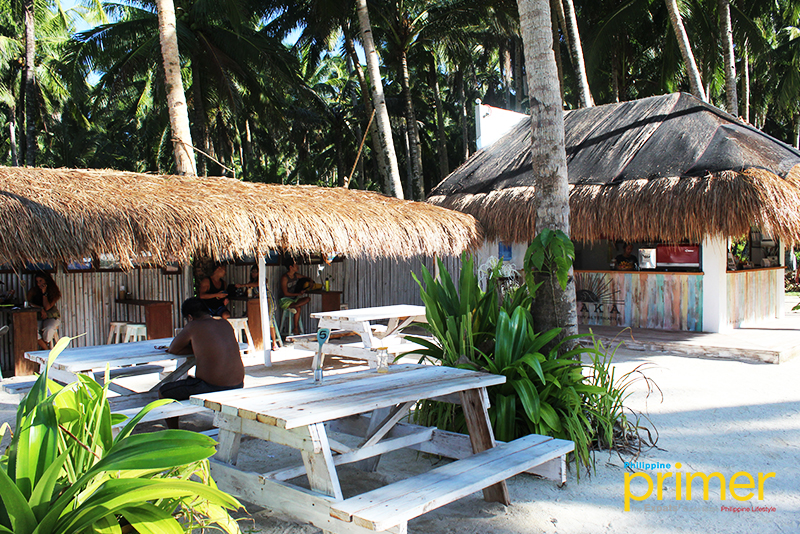 The cafe can accommodate up to 60 guests or even more with the new location's wide space
Formerly situated in a low-rise establishment on the roadside, Shaka now moved to a space where diners can feel more of the island vibe. In fact, the new spot now has the vivid sight of the picturesque view of the famous boardwalk of Cloud 9.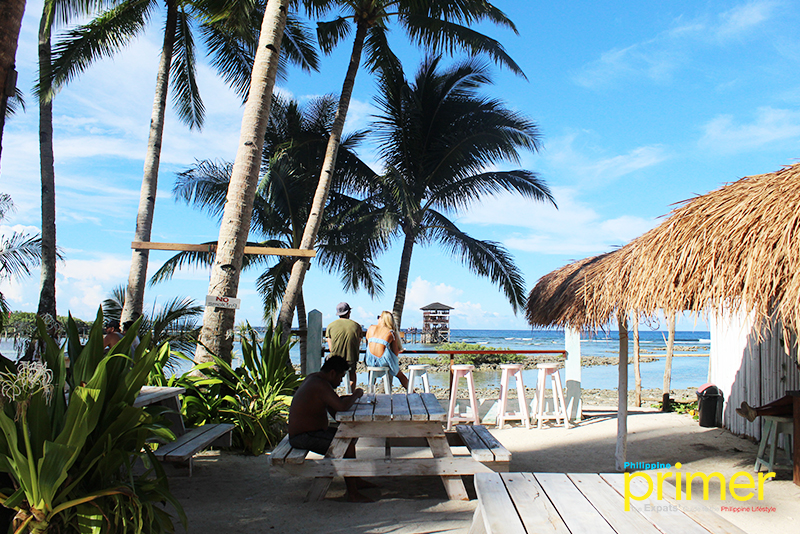 Hear the sound of waves while indulging in Shaka healthy bowls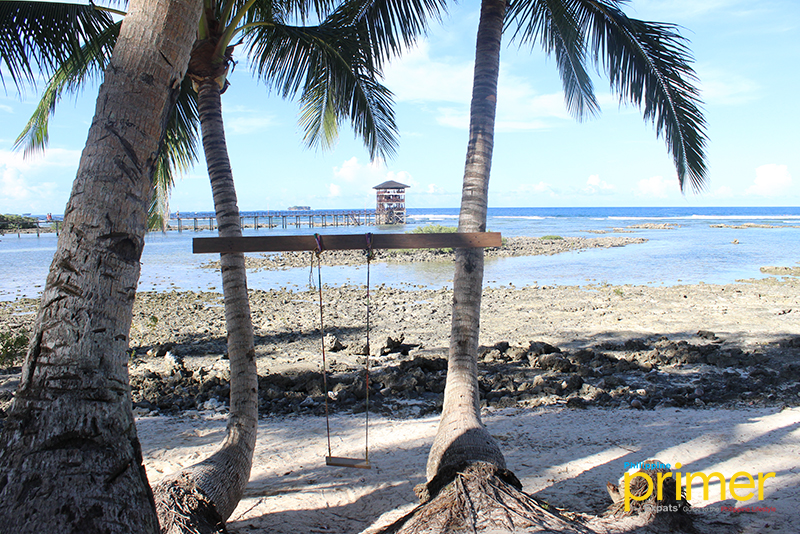 There are swings where guests can unwind and watch surfers at the Cloud 9
Shaka is indeed a go-to cafe if you are in need of some digestive reset. Its healthy bowls are perfect for pre and post-surf meal. Take the Power Bowl Boom Dia (Php 250), for example. This bowl consists of acai, banana, mango, pineapple, berries, and coconut milk.
With the fruits as its primary ingredients, this bowl will instantly boost your stamina and energy for some action-packed activities that await on the island. The complex taste of sweet and bitter will surely satisfy your palate.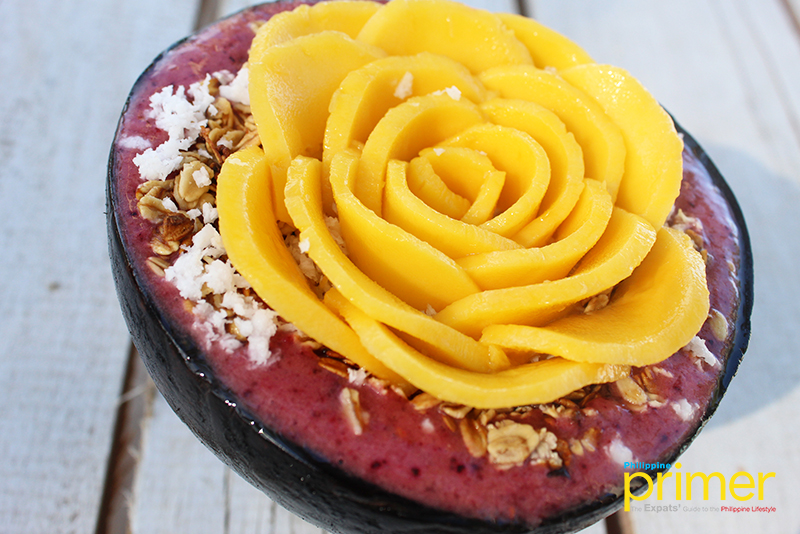 Power Bowl Boom Dia (Php 250)
Meanwhile, the Super Bowl (Php 250) has a homemade yogurt that will praise your taste buds. Island grown fruits like kiwi and watermelon are also included, which go well with a squeeze of the local honey.
Other signature power bowls are: Cloud 9 Kook, Green Out, Bakunawa Bowl—all of which are Php 250 each. You may add Php 50 for a pair of coffee.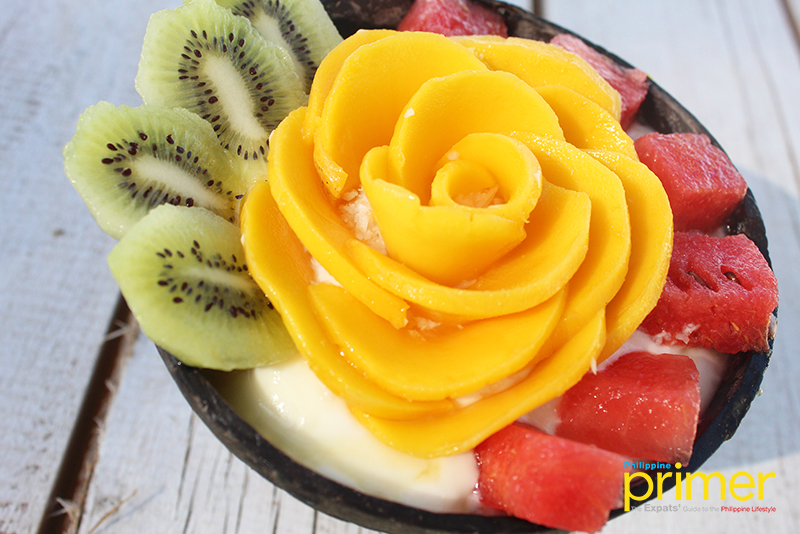 Super Bowl (Php 250) 
Interestingly, Shaka prides itself by promoting zero plastic waste–the cafe uses Papaya stalks instead of plastic straws.
These famous healthy bowls have also reached other tropical destination with branches at Alona Beach in Bohol, Lio Beach in El Nido, Palawan, and soon at Moalboal in Cebu.
Also read: Apsaras Tribe in General Luna, Siargao: Surfers' Hub For Total Island Experience
---
This first appeared in Philippine Primer Japanese Magazine's December 2018 issue.

Cloud 9, General Luna, Surigao Del Norte

6:30 a.m. to 5:30 p.m. (Monday to Sunday)