Seoul Kitchen in Los Baños, Laguna: A Quirky Restaurant Serving Korean Favorites
Seoul Kitchen in Los Baños takes every customer to South Korea not only through the food they serve but also with the ambiance. If you aren't into the Korean craze yet, this restaurant may just be your starting point.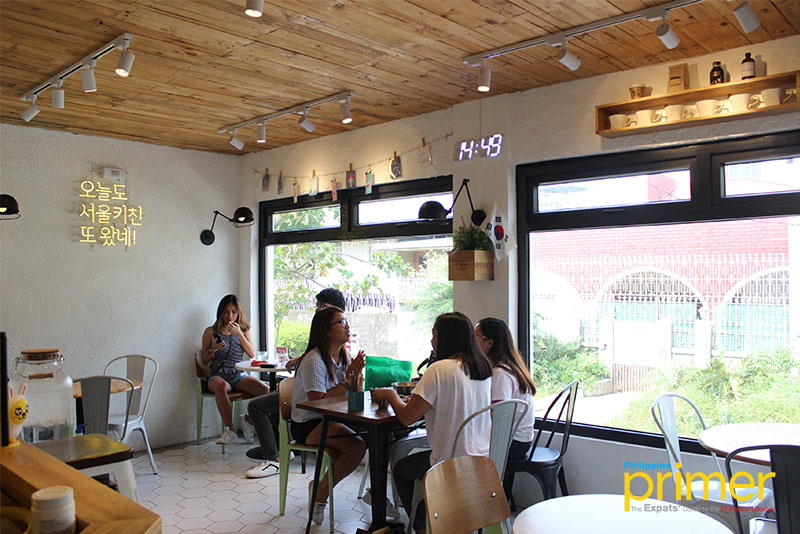 Seoul Kitchen's modish interior
Owned by MC Habito and his Korean national wife Kyung Jin Jae, Seoul Kitchen serves classic Korean food usually served in Hongdae, South Korea.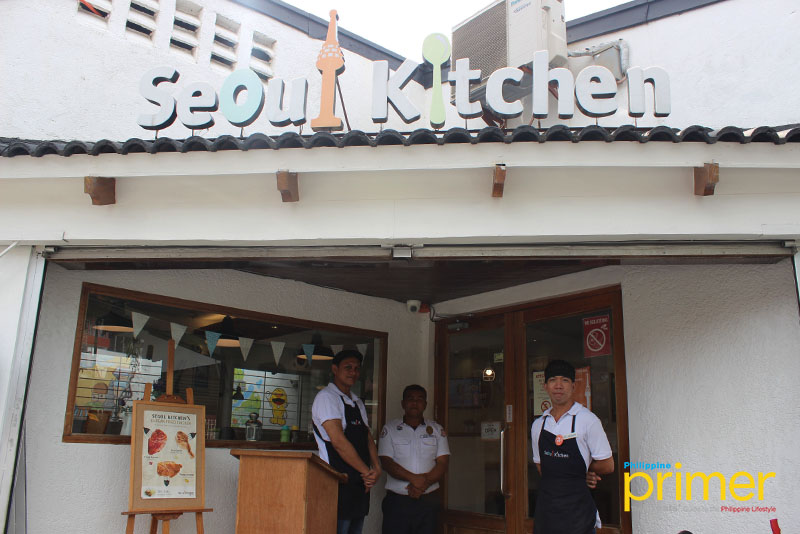 Diners will be greeted by accommodating staff the moment you step in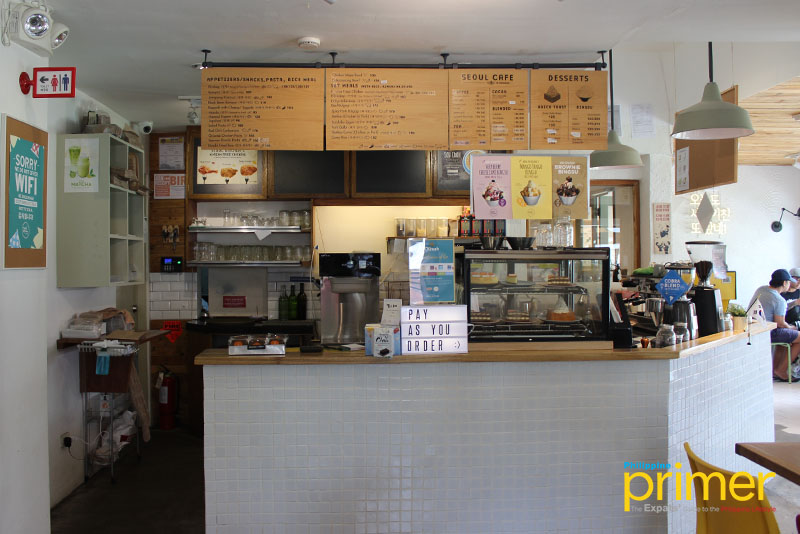 Seoul Kitchen is also a cafe that serves brewed coffee
"Usually when people talk about Korean cuisine, what pops out of their minds is that it's very traditional, but as for Seoul Kitchen, we wanted it to stay modern, just like the shops around Hongdae in Korea," Habito said, explaining the concept of the restaurant.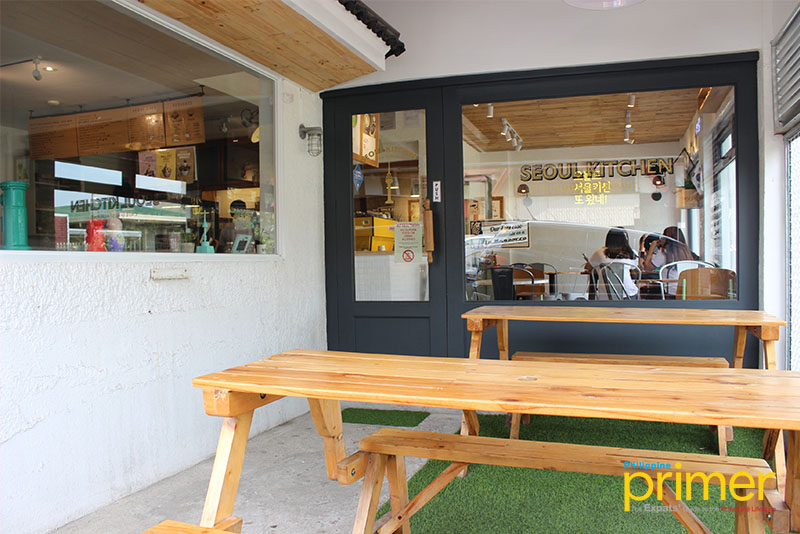 The restaurant also has outdoor seats 
Seoul Kitchen can cater to a number of up to 70 customers. The restaurant also highlights its own mini party room where guests can have recreational time for fangirling/fanboying. It has a TV which shows Korean music videos that every K-pop fan will surely love. Interested guests can reserve the room prior to their event date.
From the interiors designed with fashionable art, the waitstaff, to the food, the whole place evokes a very welcoming ambiance, giving diners a homey feeling for a great dining experience.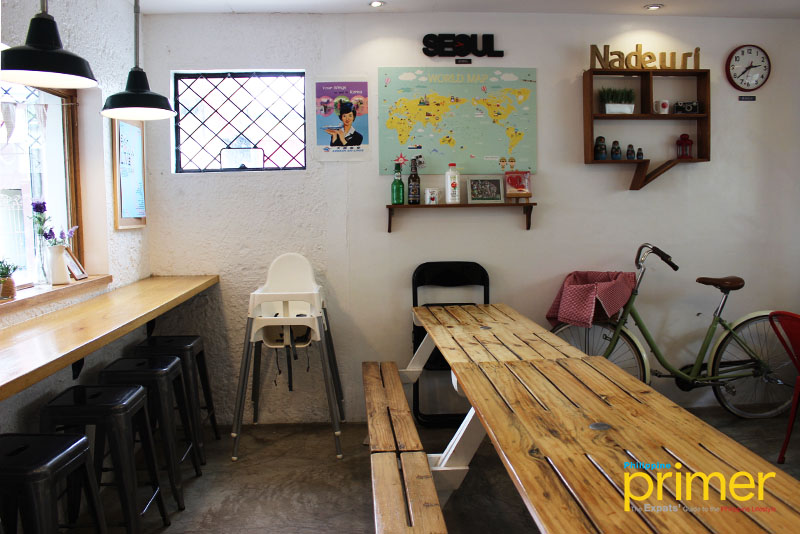 The restaurant decoration makes a stay simply perfect
For those who fancy pasta, try Seoul Kitchen's Red Chili Carbonara (Php 170). It is a creamy chili sauce based pasta served with garlic bread. Although mixed with chili, the bacon, and cheese effectively tone down the spice level. Since Korean cuisine is known for their typically spicy food, Rappoki with Cheese (Php 105) is another dish to satisfy the spicy-eaters made of perfectly cooked Ramyun noodle with rice cake and fish cake. This one is the most-requested dish among loyal customers.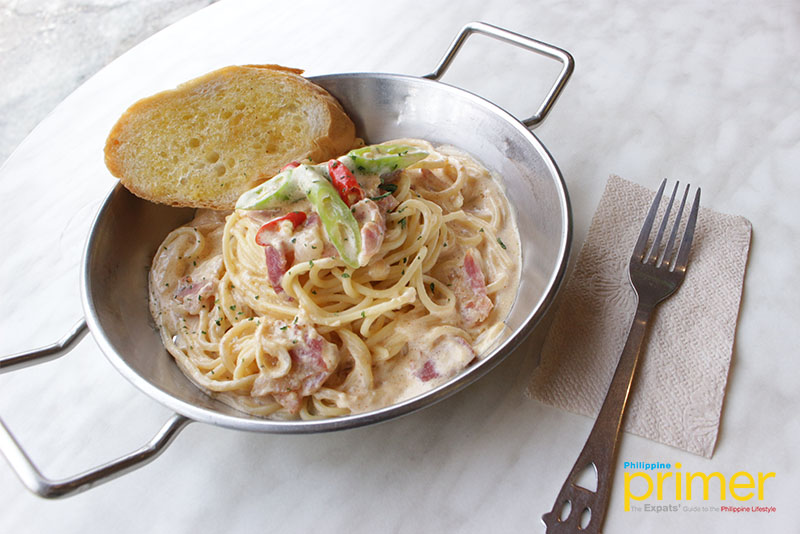 Red Chili Carbonara (Php 170)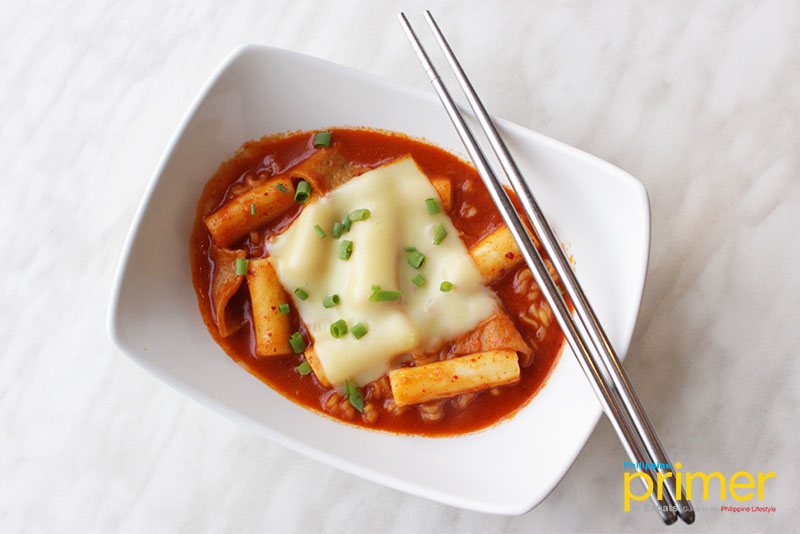 Rappoki with Cheese (Php 105) The cheese makes the taste of the chili sauce less strong.
A popular dish to have for lunch is the Bibimbap (spicy) or Soy Chicken Bibimbap (Php 160), served with rice and vegetables. We recommend you to try both the spicy and the soy-flavored to enjoy different flavors in one seating. Meanwhile, satisfy your cravings for the famous rice rolls by ordering the Tuna Kimbap (Php 125).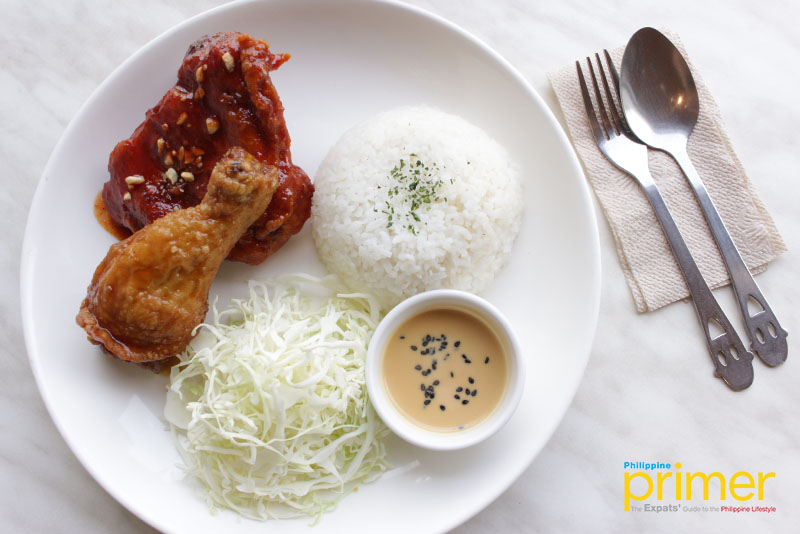 Bibimbap (spicy) or Soy Chicken Bibimbap (Php 160)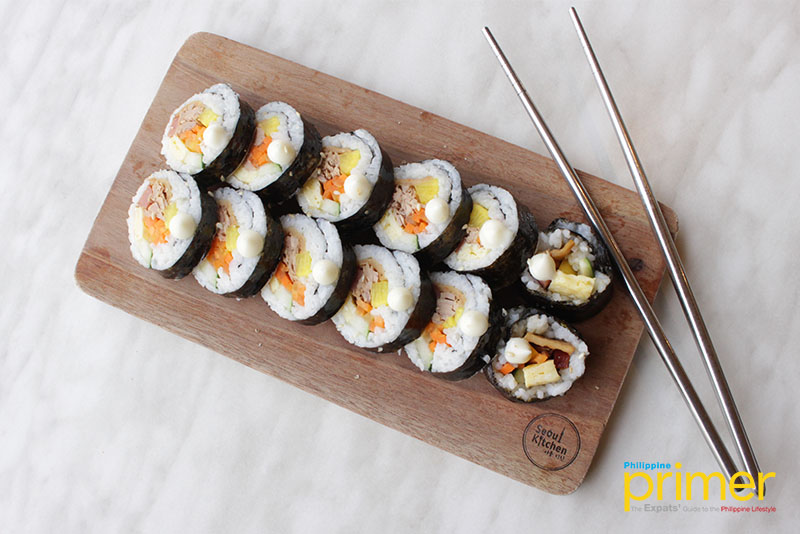 Tuna Kimbap (Php 125)
End your meal with the Korean famous dessert Bingsu that Seoul Kitchen creates. Try the Very Berry Cheesecake Bingsu (Php 230 solo/Php 280 for sharing) that will surely exceed your expectations. Just slowly savor this shaved ice treat, so you won't suffer from brain freeze.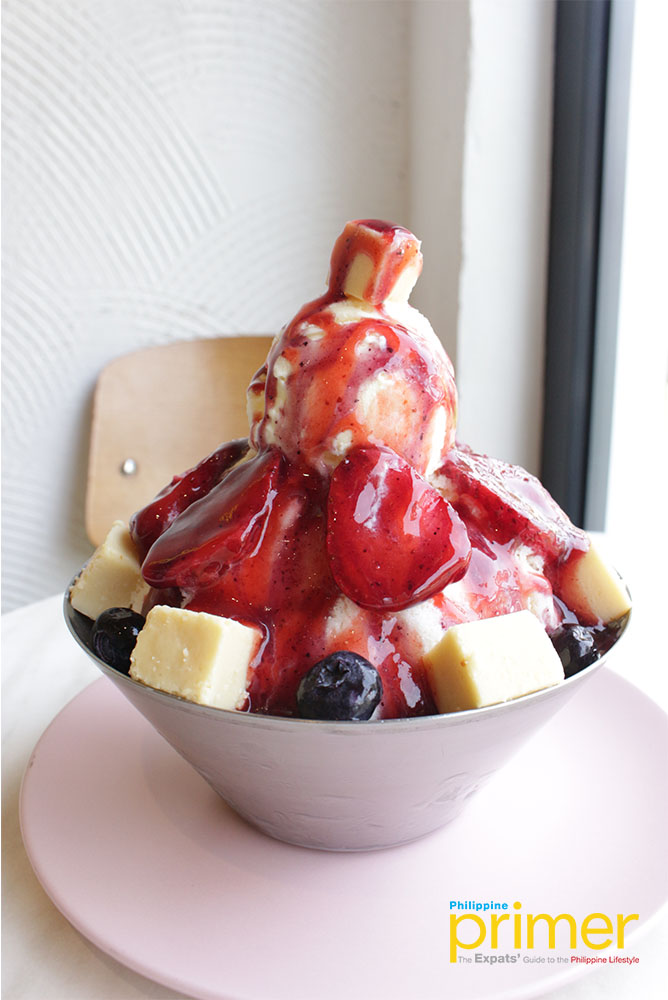 Very Berry Cheesecake Bingsu (Php 230 solo/Php 280 for sharing)
Moreover, Seoul Kitchen prides itself for serving various types of coffee. Currently, their latest serving is Sagada in Mountain Province's naturally processed single origin Arabica.
Whether you're a big fan of Korean cuisine, or just starting out, it's never too late for you to drop by Seoul Kitchen in Laguna!
---
This first appeared in Philippine Primer Japanese Magazine's October 2018 issue.
General Information
9005 Pearl corner FO Santos st., Umali Subd., Los Baños, Laguna
0930 662 0977
11:00 a.m. - 9:00 p.m. (Monday to Saturday)