Phil's Brew in Basco, Batanes: Neighborhood Cafe in A Quaint Garden
The story of how Phil's Brew came about is hauntingly beautiful, as it's dedicated to the owner Imee Amboy's late father, Philip. Her father wanted a garden outside the family's restored home, but unfortunately, he passed away before it was done.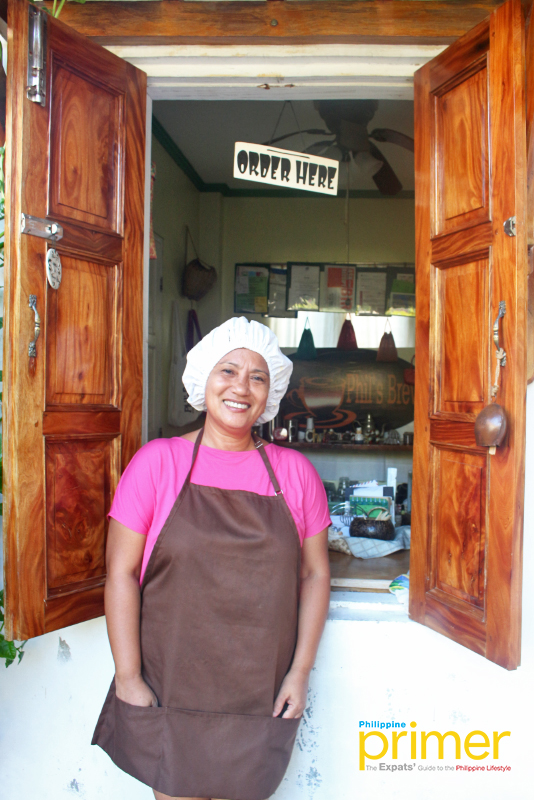 Imee Amboy, owner of Phil's Brew
Imee still fulfilled her father's wish, and her friends even stop by to leave seeds to grow for the garden. But in late 2014, when tourists started to flock in the island—Imee, being the coffee lover that she is—the coffee shop concept cocooned in the quaint garden came about.
She then started decorating firewood as chairs and tables, marking the beginning of this one-woman cafe way back 2015.
"It's a neighborhood cafe, not much commercialized, with personal touch," Imee described. "It's very barriotic." She shared that her own kitchen is basically her work station.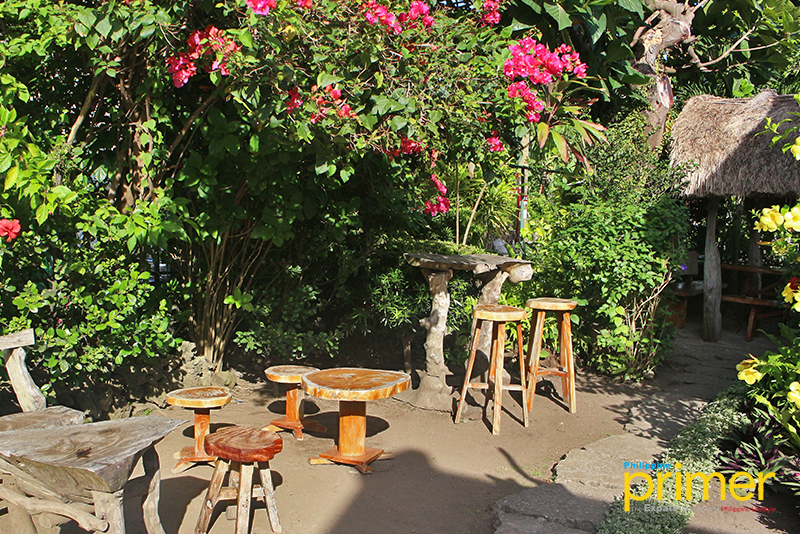 Dukayo (Php 120) is one of her signature dishes, which is a combination of the local root crop called dukay and sweetened coconut bukayo. Its name is actually coined by one of the customers as she didn't know what to name it.
The Dukay resembles a cake, and it perfectly complements the slightly sweet bukayo. Every slice of this satisfying meal will make you feel guilt-free.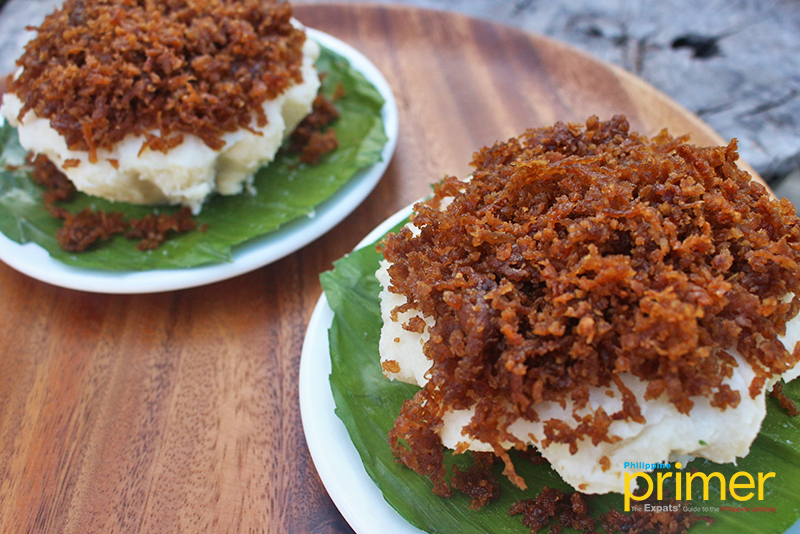 Dukayo (Php 120)
The Tres Leches (Php 120), meanwhile, is a popular Latin dessert, but Imee tweaked it a bit to fit the Filipino taste. This cake is soaked in three kinds of milk, fully delighting your sweet tooth.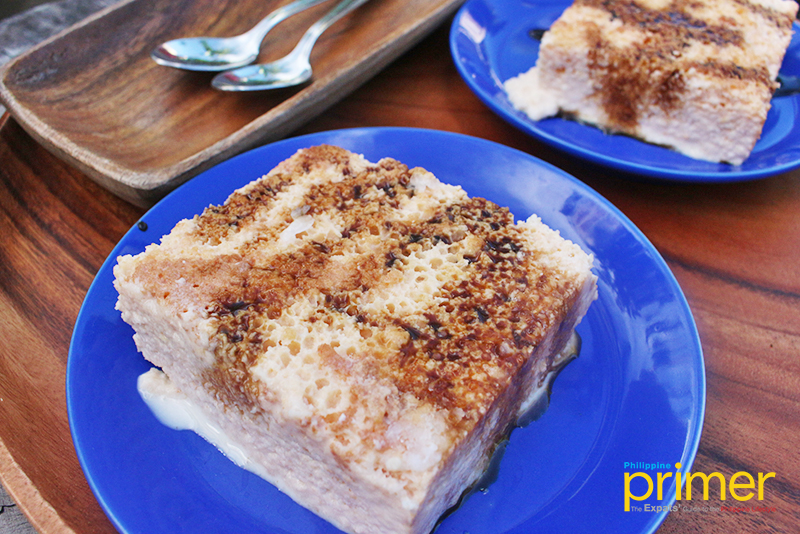 Tres Leches (Php 120)
For the drinks, the Iced Latte (Php 100) is very creamy and sweet, but you can ask to lessen the sweetener if you prefer your cup of Joe a bit bitter. You may also have it hot.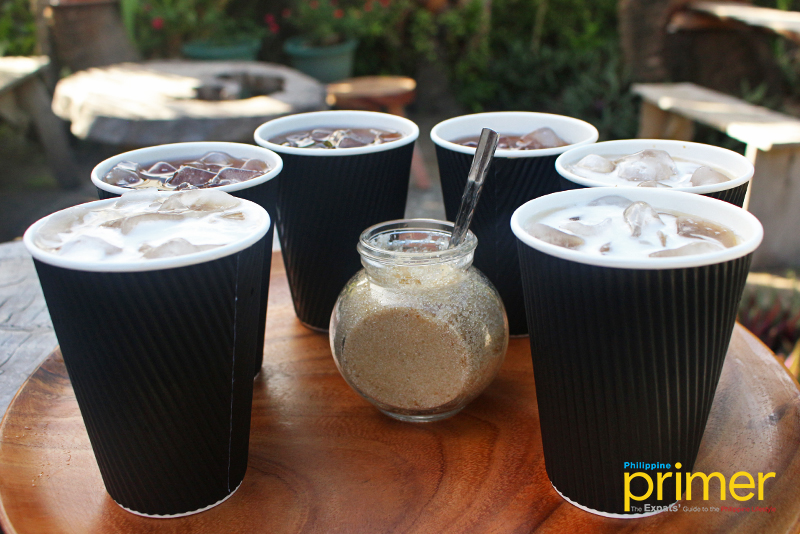 Iced Latte (Php 100) and Tubho (Php 90) served in such a lovely platter
But what perhaps surprised us is the Tubho (Php 90), made from dried fern mostly found in Sabtang Island. This herbal tea is best served iced—and it's surprisingly very refreshing!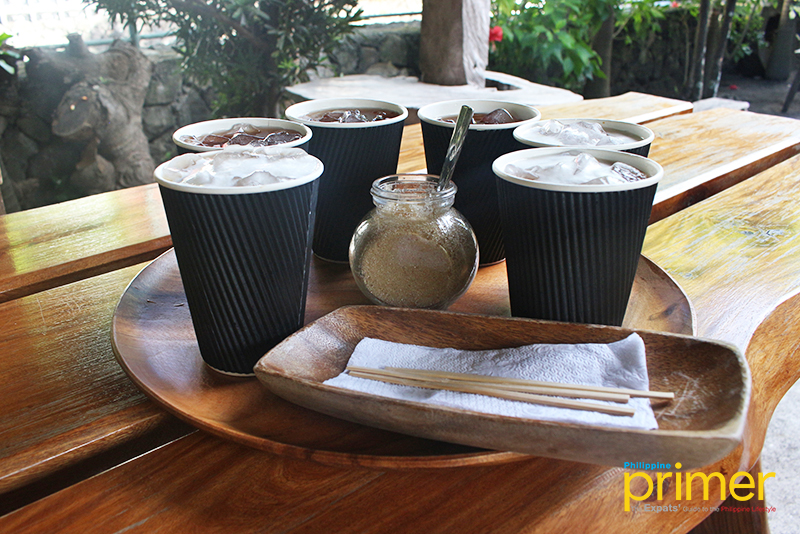 It's important to note that Imee's menu differs from time to time, so just ask away whatever her offering is. She doesn't have a definite menu as the ingredients heavily rely on the season.
Other goodies you can try are Chocolate Cake, Loaf with Turmeric, Lemon Squares, and local rice cake favorites like Biko and Palitaw.
Imee is not a baker nor a cook, in fact she was a development worker before she opened up Phil's Brew. And yet, this passion of hers really gave birth to a lovely cafe—often the favorite spot of solo travelers looking for serenity.
She even shared some stories of tourists ending up as friends (even lovers) after meeting in her cafe as she ensures everyone can at least connect in some way.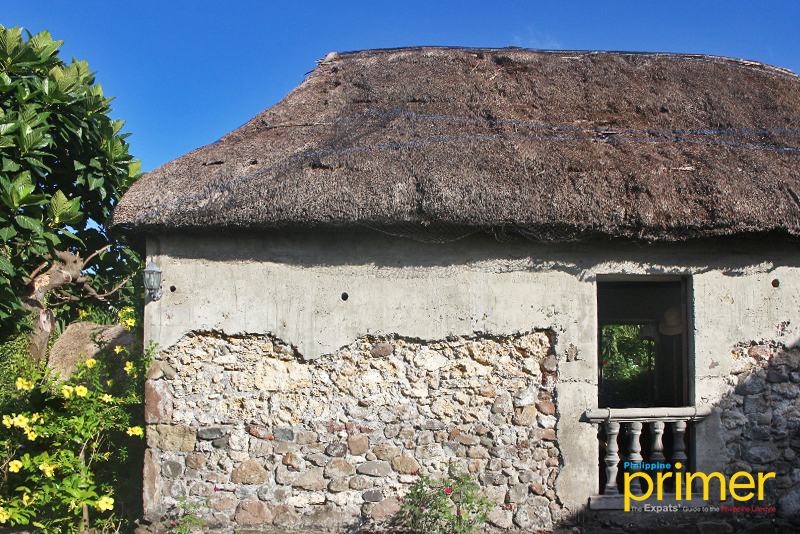 If you're looking to fall in love with the island and its local food even more (maybe even with a person), Phil's Brew is definitely recommended!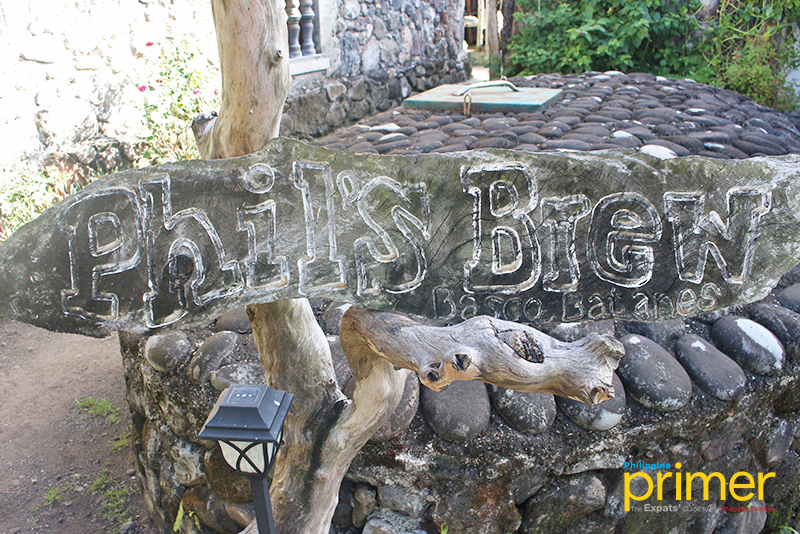 How to get here
You may ask your hotel to contact BATODA (tricycle association) to pick you up and drop you off at Phil's Brew. The minimum rate is Php 60 per ride.
---
This first appeared in Philippine Primer's Japanese and English Magazine August 2019 issue.
Written by Yana Bautista
General Information
Argonsa St., Basco, Batanes
0908-815-4750
4 p.m. to 9 p.m.
iaamboy@gmail.com