Maitre Chocolatier
Anyone could easily mistake this place for just another dessert café. That's where they are wrong.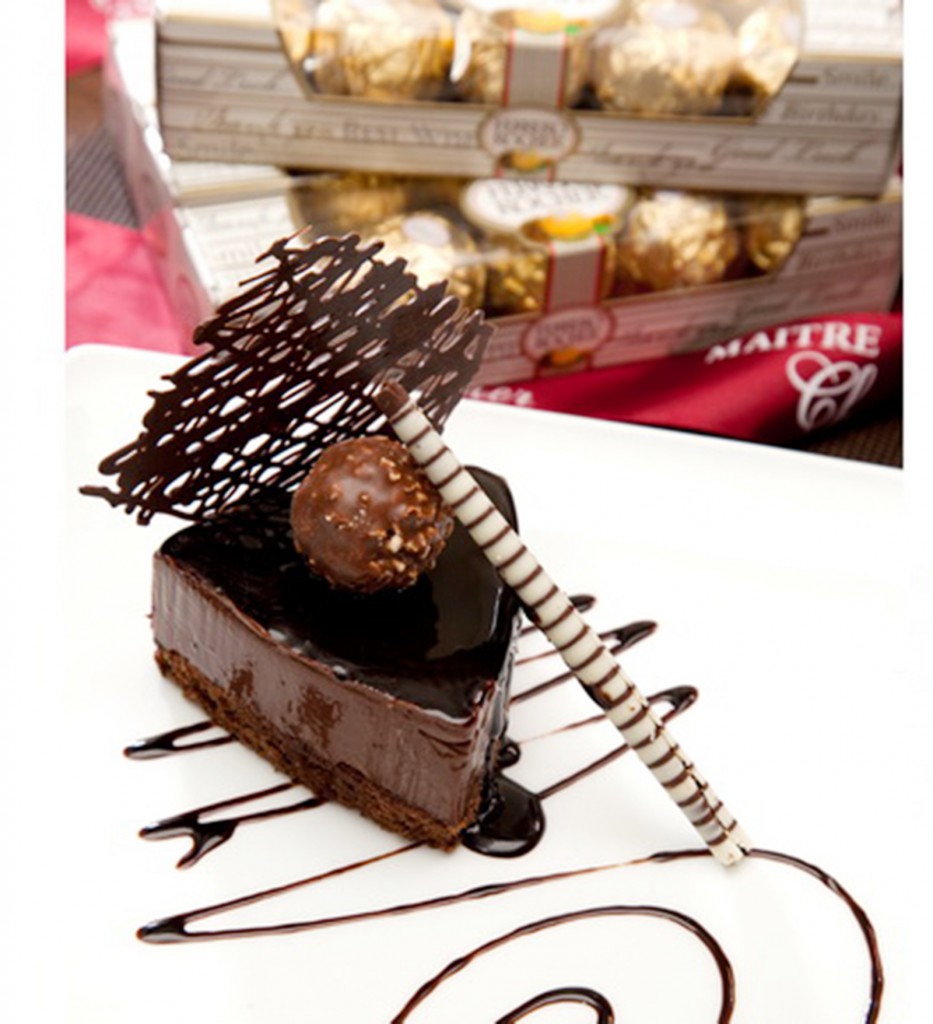 Ferrero Hazelnut Crunch Cake
Maitre Chocolatier is said to be the first boutique café in the country. They not only serve rich chocolate desserts but unique dishes as well. Their Grilled Chicken Sandwich with Spicy Chocolate Sauce (P135) and White Chocolate Vegetable Omelette (P122) would pique the interest of anyone's taste buds.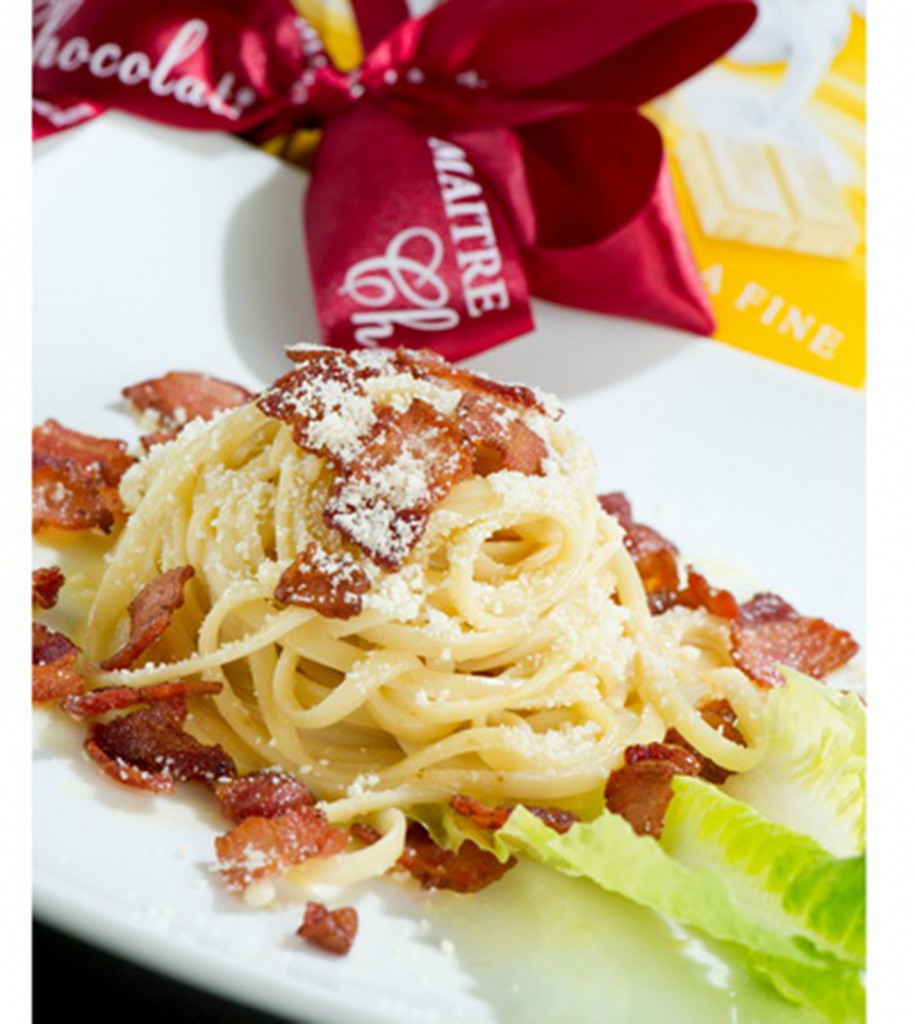 White Chocolate Carbonara
Quality chocolate brands, such as Lindt and Merci, can be found in this chocolate haven. You can buy these as gifts or souvenirs for your loved ones, but why not make it special? Chocolate gift baskets, trays, hearts and bouquets are also available. Want to take it up a notch? Bring them there and have a special meal or cocktail in this cozy, chic cafe!
2A, No. 28 Jupiter cor Astra St., Bel-Air, Makati
02-897-8559 / 02-896-2529 / 0922-885-4107
Monday to Thursday 10:00 am to 11:00 pm / Friday to Saturday 10:00 am to 2:20 am