JAPAN TRAVEL: Light Up Coffee in Musashino, Tokyo — Showcasing Coffees From Around the World
JAPAN TRAVEL: Light Up Coffee in Musashino, Tokyo — Showcasing Coffees From Around the World
Light Up Coffee is aptly, fashionably situated on Nakamichi-dori—a small specialty coffee shop and roaster, offering coffees from around the world, tucked away at the end of a quaint yet vibrant shopping street. Home to charming little restaurants and fashionable local boutiques, Nakamichi-dori is just a few minutes from Kichijoji Station in Musashino, Tokyo.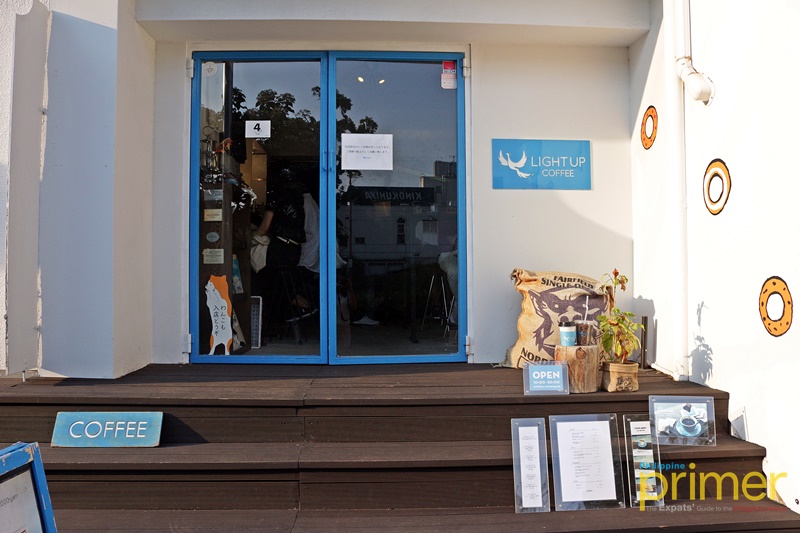 Light Up Coffee in Kichijoji ward has a radiant, welcoming face.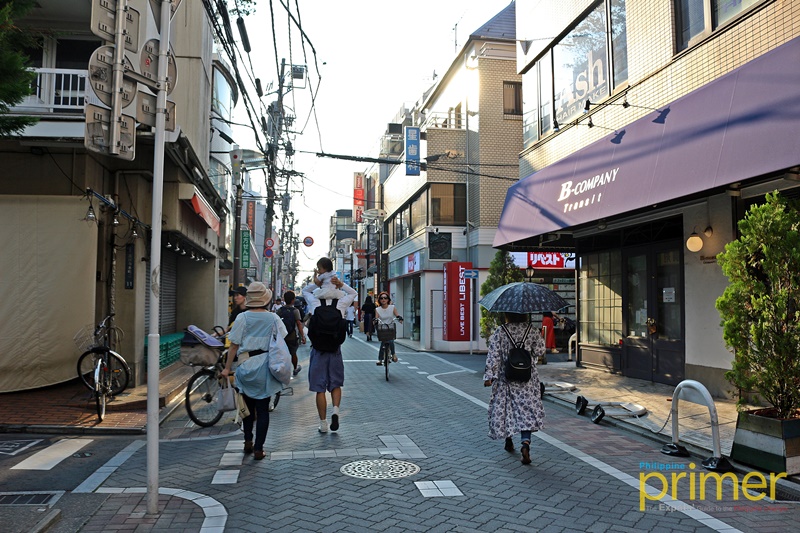 It's a nice walk to the end of Nakamich–dori, where Light Up Coffee awaits.
The coffee shop is small yet vibrant. Its facade of radiant white and blue is a welcoming sight that will surely attract you to go inside. When the cafe is full of people, it feels somewhat more like an art gallery, with framed photos and illustrations hanging neatly on white walls, where people commune to appreciate art—or in this case, coffee. You can even see bits of information about the origins of their coffee on the wall.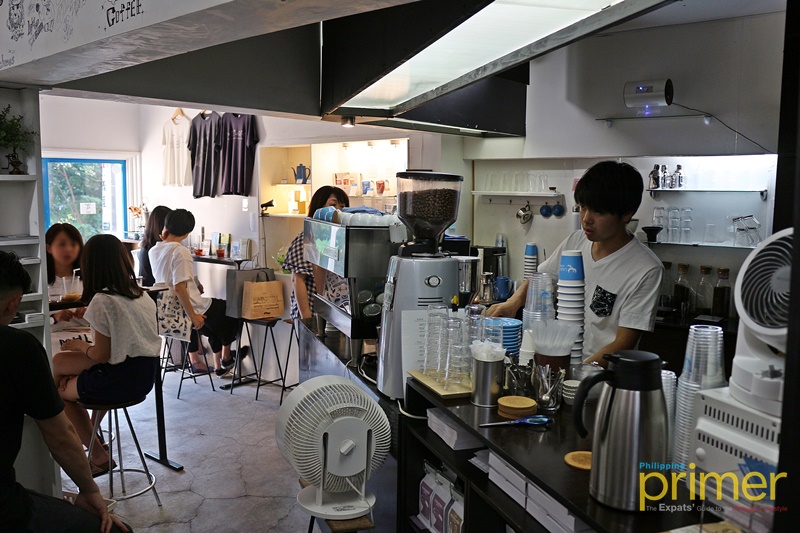 Light Up Coffee has the vibe of a minimalist art gallery.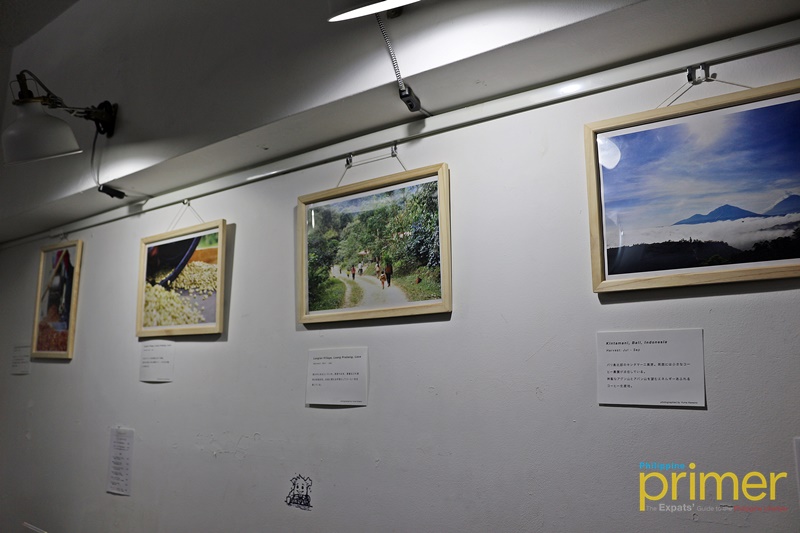 Framed photos of coffee origins can be appreciated on the wall.
Light Up Coffee showcases coffee carefully selected from around the world. They offer coffee with diverse flavor profiles from, for instance, Ethiopia, Costa Rica, and Vietnam, and features manual brewing methods like pour-over.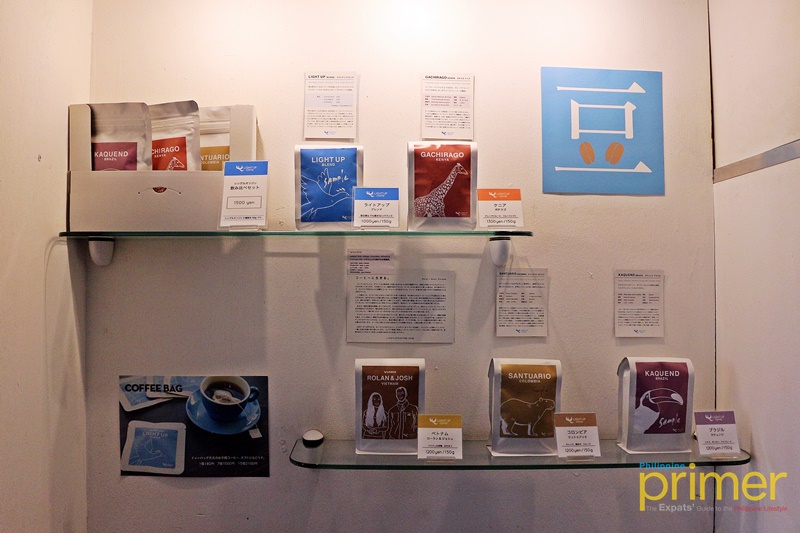 You can also take home their coffee.
For aspiring coffee aficionados, a good choice would be their Tasting Set, which gives you three cups of different single-origin coffees (served iced in warm days and hot in winter). Each cup comes with a card that gives you information on the origin and the characteristics of the coffee.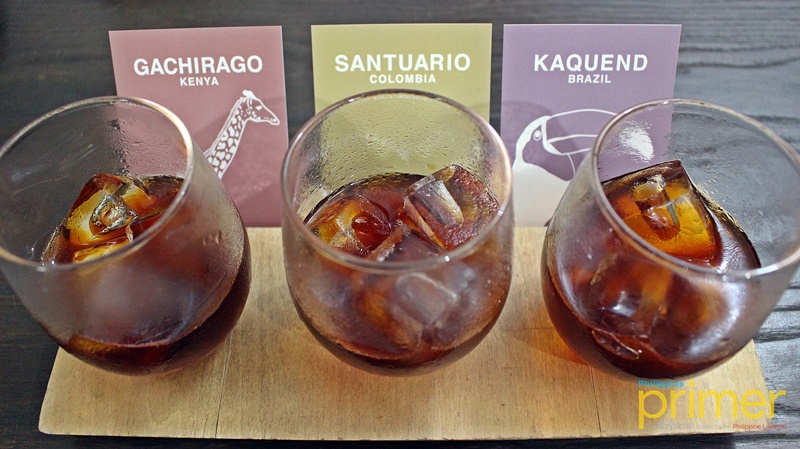 Tasting Set (¥680)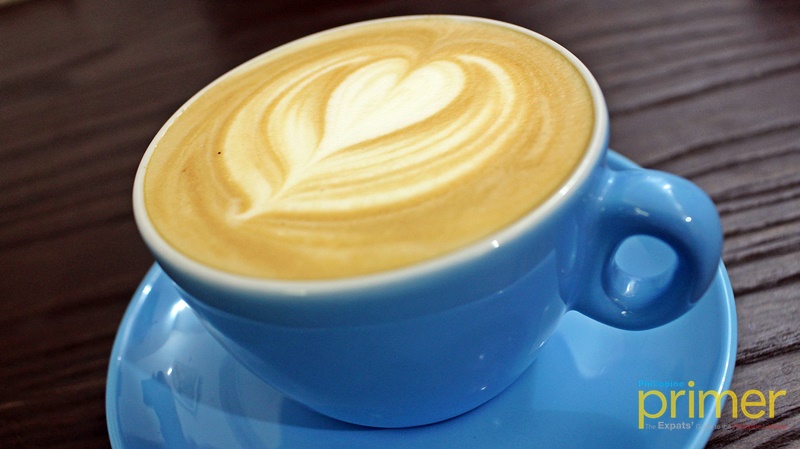 Caffe Latte (¥500)
Light Up Coffee is the kind of coffee shop to love because they don't just serve coffee just for the sake of drinking it. They also underscore the origins, characteristics, stories of the coffee. They share their voyage in search of good coffee through framed photos, knowledge with the coffee drinkers through educational cards, a memorable experience in every tasting glass.
---
Written by Rei Leaño
This first appeared in Philippine Primer English magazine's Vol. 32 – November issue. 
Store Information
4-13-15 Honmachi, Kichijoji, Musashino-shi, Tokyo
10 am to 8 pm