Experience Bicolano fusion cuisine in Small Talk Café, Albay
Experience Bicolano fusion cuisine at this cozy little café in Legazpi, Albay.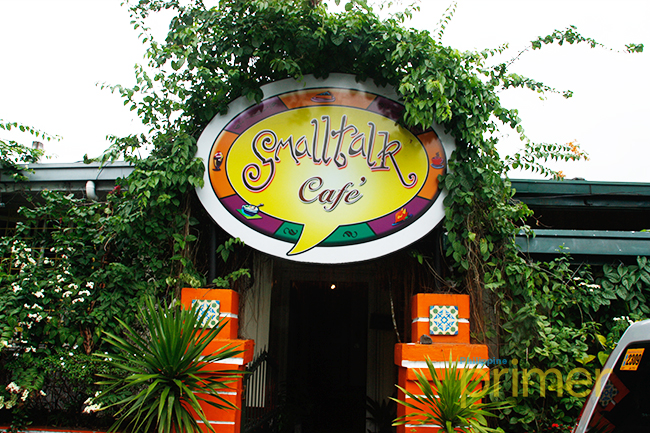 Small Talk Cafe in Legazpi, Albay
Want to have some casual conversations at a cozy café here in Albay? You're in the right place. Small Talk Café is a favorite spot by locals who just want a dose of their local dishes with a twist. Started in 1999, Small Talk Café was conceptualized to be where "yuppies enjoy place with good food." They only served continental dishes before but as times gone by, it slowly introduced Bicolano dishes loved by their loyal customers—the locals themselves.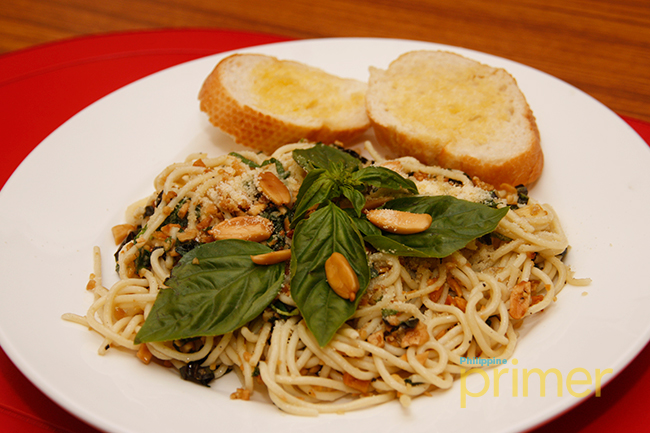 PILI BASIL PASTA (P140). With garlic, roasted pili, and fresh basil blended with pasta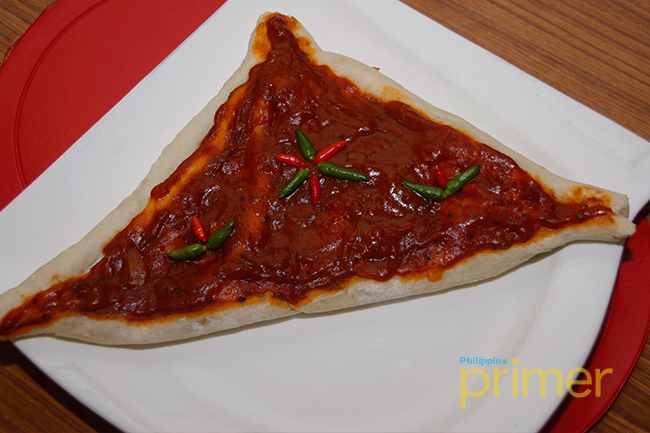 MAYON STUFFED PIZZA (P280). Mayon-shaped pizza with different Bicol flavors: laing, Bicol express, guinobatan longanisa, coconut milk, and pili
This European style café presently serves Bicol food with a twist—something you'd never find in ordinary eateries at the town. For one, they serve fusion dishes, a mix and match of your favorite snack and viand made into a flavorful dish. Once here, you have got to try their pasta laing, their specialty dish that has out them on the food map of the Philippines. This unique pasta with laing (coconut milk-based dish with dried taro leaves), is truly a culinary gem in the heart of Bicol, one you'd always want to come back to in Legazpi.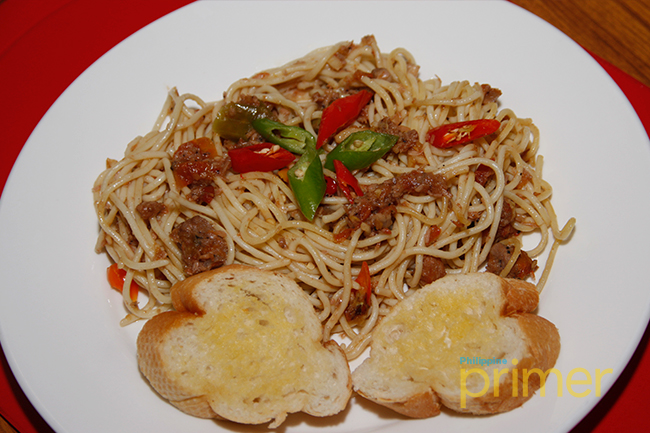 BICOL EXPRESS PASTA (P115). Favorite Bicol express with shrimp paste, chili, and coconut milk.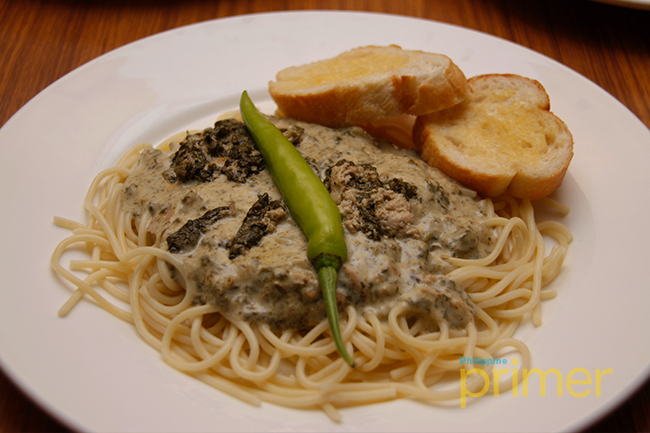 PASTA PINANGAT/LAING (P130). Taro leaves and coconut milk blended in white sauce and mixed with pasta
What makes this quaint café more lovable is that it does not intimidate you with their appearance. It's just like going in to your own house while having merienda in the living room. Memorabilia of the owner's family are neatly displayed at the nook of the place, making it all homier. As you go inside, paintings and old photos of Albay are hung on the wall to remind you of how the town once looked.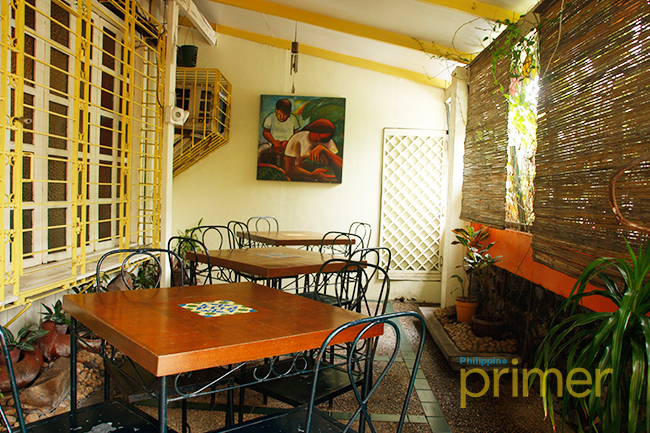 At the outdoor seating of Small Talk Cafe
Have a taste of Albay while having a small talk with your friends at Small Talk Café!
General Information
051 Doña Aurora St., Legazpi, Albay
(052) 480 1393
11:00 am - 9:30 pm, Monday - Sunday