Dear Adam / Sweet Lucy in Poblacion is a Cafe that Becomes a Cocktail Bar at Night
Part cafe, part cocktail bar, Dear Adam / Sweet Lucy in Poblacion, Makati is a place where you can kick back, relax, and have a great time.
During the day, Dear Adam serves as a charming cafe that's perfect for grabbing a cup of joe or enjoying a delicious brunch. It takes its coffee seriously, offering a range of specialty brews that will satisfy any caffeine connoisseur. Pair that with some delectable pastries, a hearty breakfast, or one of its staples and you've got the recipe for a great start to your day.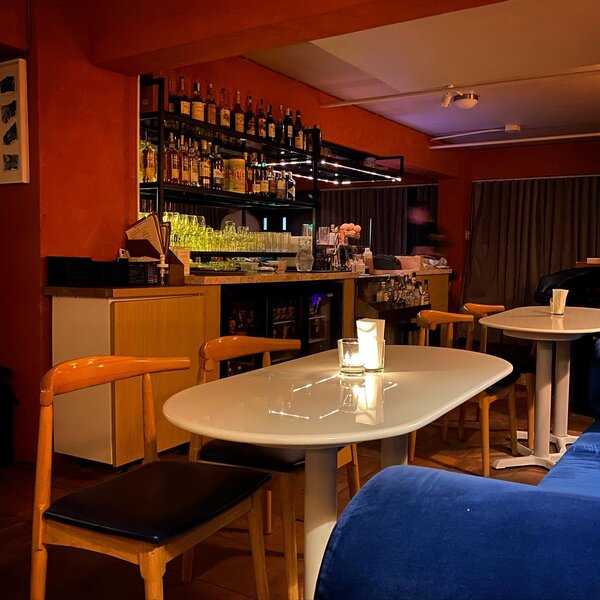 IMAGE from Dear Adam/Sweet Lucy Facebook page
We recommend you try its puttanesca (Php 360)–perfectly cooked spaghetti in a salty-savory sauce made from sauteed olives, capers, gourmet tuyo flakes, tomatoes, and an assortment of herbs and aromatics. Every forkful is an explosion of flavors. The tanginess of the tomatoes, the richness of the tuyo flakes, the garlic's aromatic embrace, and the vibrant saltiness of the olives and capers all come together in a symphony of taste.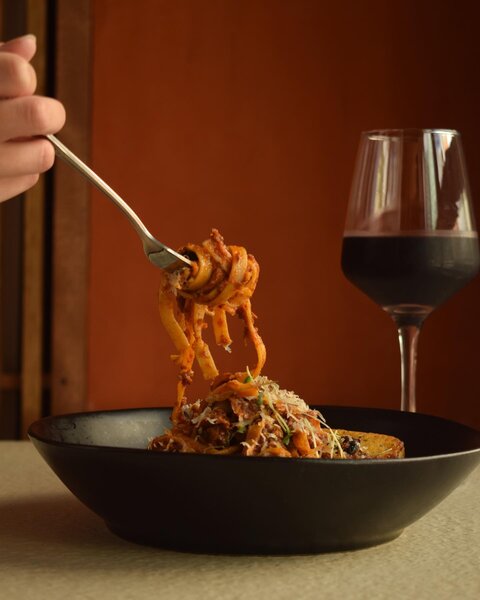 Puttanesca / IMAGE from Dear Adam/Sweet Lucy Facebook page
Get ready to have your taste buds jump for joy with the irresistible delight that is Dear Adam's crispy chicken burger (Php 320)!
Picture this: a succulent, perfectly breaded and fried chicken patty that boasts a golden, crunchy exterior. With each bite, you experience the satisfying crunch that gives way to tender, juicy chicken that's bursting with flavor. As you sink your teeth into this masterpiece, you'll experience an explosion of flavors and textures. The crunch of the chicken, the freshness and crunchiness of the vegetables, and the velvety smoothness of the sauce all come together in perfect harmony.
Crispy Chicken burger / IMAGE from Dear Adam/Sweet Lucy Facebook page
Now, when the sun sets, the cafe transforms into Sweet Lucy, a cool hangout spot with a lively bar atmosphere. It has an impressive selection of craft and signature cocktails that will quench your thirst and keep the good times flowing. The bartenders here are skilled mixologists who can whip up some unique concoctions tailored to your taste.
Let me tell you why ordering Sweet Lucy's martini (Php 380) should be at the top of your list! This exquisite concoction is a masterful blend of premium vodka, bitter and herby vermouth, and a hint of zesty lemon. The result is a vibrant and refreshing drink that tantalizes your taste buds with every sip. The tanginess of the fruit perfectly balances the crispness of the vodka, creating a harmonious symphony of flavors that will keep you coming back for more. The brininess of the olives, meanwhile, highlights the aromatics in the gin, as well as complementing the vermouth. It's not just a drink; it is an experience that transport you to a realm of taste and pleasure.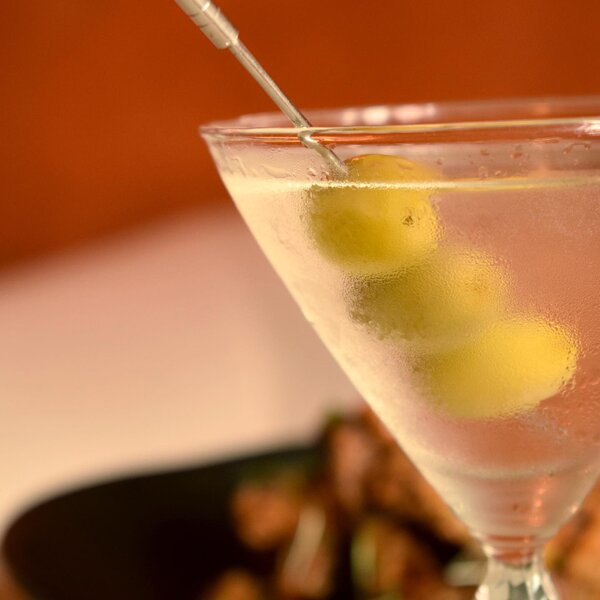 Martini / IMAGE from Dear Adam/Sweet Lucy Facebook page
To top it all off, Dear Adam / Sweet Lucy often hosts live music performances, showcasing talented local artists who will keep you entertained throughout the night. It's the kind of place where you can enjoy good music, good company, and good drinks all under one roof.
So, whether you're looking for a relaxed daytime hangout or a lively evening spot, this cafe/cocktail bar has got you covered. So, gather your friends, head over to Poblacion, and experience the chill vibes and tasty treats that await you at this delightful joint. Cheers!
GENERAL INFORMATION
Address: 2/F, 6060 R Palma, Poblacion, Makati
Operating Hours: Cafe – 11:00 a.m. – 6:00 p.m. / Cocktails – 6:00 p.m. – late (Mon-Sat)
Contact Number: 0905-571-7081
Facebook: Dear Adam / Sweet Lucy
Instagram: dearadamsweetlucy
General Information