Commune Cafe + Bar in Makati: Great coffee days ahead
Get coffee & comfort food at Commune Cafe + Bar, a corner coffee shop in Poblacion!
COMMUNE. Dine in and have a great coffee break!
Really, what's better than good coffee? Located in their new place at Poblacion, Makati, Commune is a cool and chic cafe that showcases latte art in the morning and doubles as a bar that hosts artsy events at night. They also have an extensive menu for those who would like some food with their coffee. Ask about their vegetable choices of the day, if you want something fresh as they get their supplies from their Don Juan organic farm in Amadeo, Cavite.
CROQUE MADAME (P225). Start up your day with a good ol' breakfast snack!
POBLACION (P300). It's the salad for the health-conscious.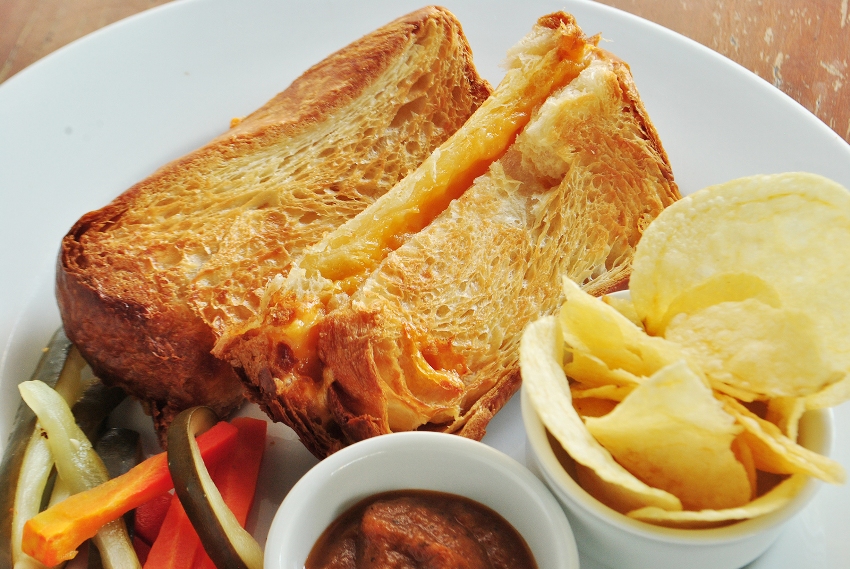 GRILLED CHEESE (P285). Let your palate have a cheese and butter meltdown!
HOMEMADE APPLE PIE (P180). Kick off the afternoon with a sweet and fruity delight!
Once you enter the cafe, you'll definitely know that it's a good place for a quick hangout or for a casual conversation, with your colleagues or friends. Their cozy ambience makes it one of the top spots for coffee lovers, and their food are all so worth it too. It's definitely a place worth going to not just for a chill coffee place, but because you'll really love their coffee just as much as their food.
SIT BACK AND RELAX. The day's always great with Commune!
Commune is also a place like home. You'd never feel intimidated by its look, because you'll instantly feel the vibe that you're always welcome in there, with a cup of coffee waiting for your arrival.
Check out Commune in Poblacion and have a taste of their best delights!

36 Polaris corner Durban Streets, Poblacion, Makati City, Metro Manila

8:00 am to 12:00 mn (Monday to Saturday); 11:00 am to 7:00 pm (Sunday)