Caffeined by Artesania in Makati: Furniture Showroom and Homegrown Cafe in One
Mozaic Living from Mandaluyong has been reborn in Makati as Artesania, and it has brought along with it the coffee shop concept that it has been much-loved for. Located within a short walking distance from Ayala Center and Legaspi Village, Caffeined by Artesania is now the perfect refuge for the busy bees of Makati Central Business District.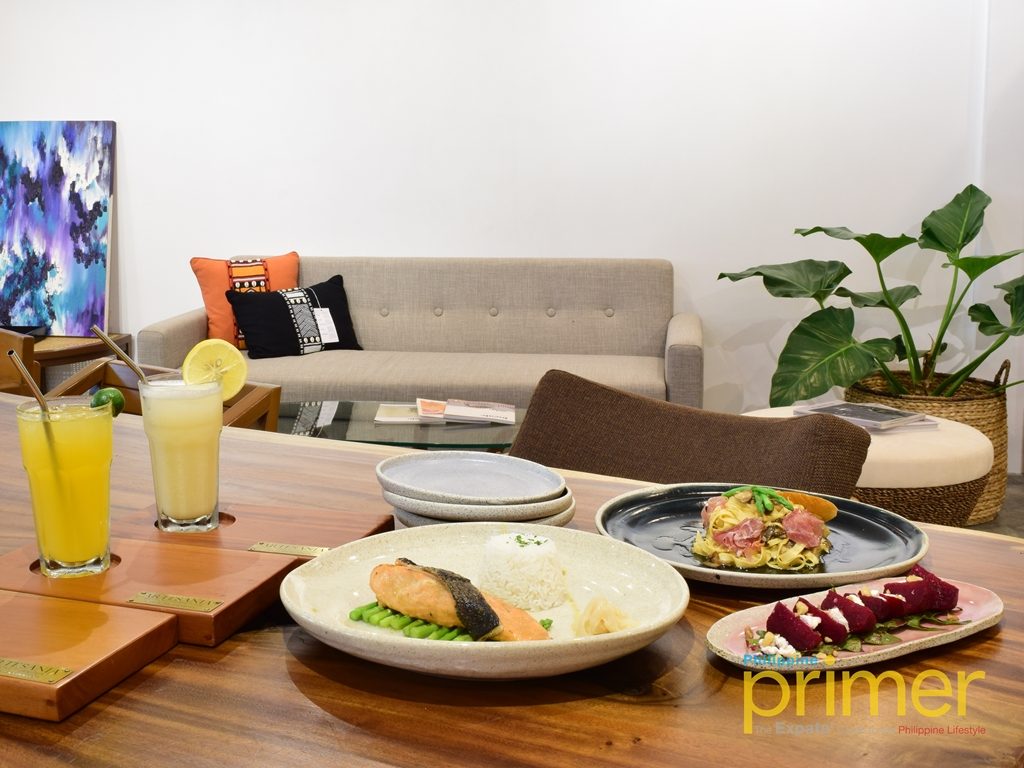 Caffeined by Artesania is a dual concept store that underscores the total experience of food and coffee, and furniture. You can retreat to this cafe-slash-showroom and enjoy good food on quality furniture which certainly elevates the experience.
From being a cafe with a limited coffee menu in Mandaluyong, Caffeined has now expanded its menu, offering delectable and wholesome dishes like pasta, rice, and sandwiches. Even the space has been upgraded—the new Caffeined now features a more spacious kitchen, letting the chef and the kitchen staff move freely as they create gustatory masterpieces for diners waiting on fine furniture pieces that are also the masterpieces of their respective local craftsmen.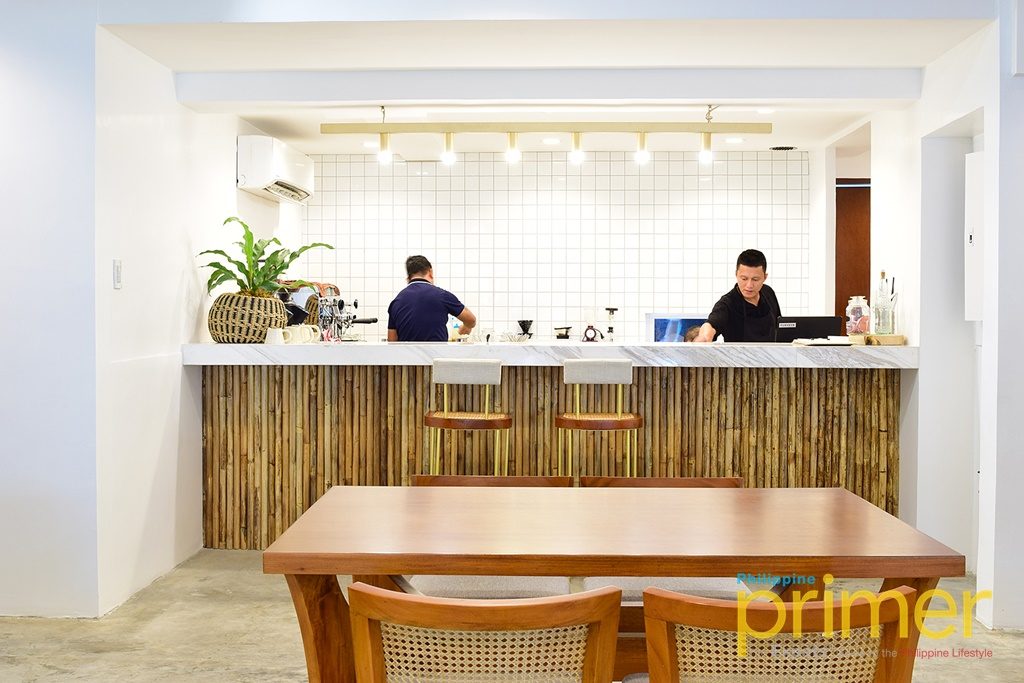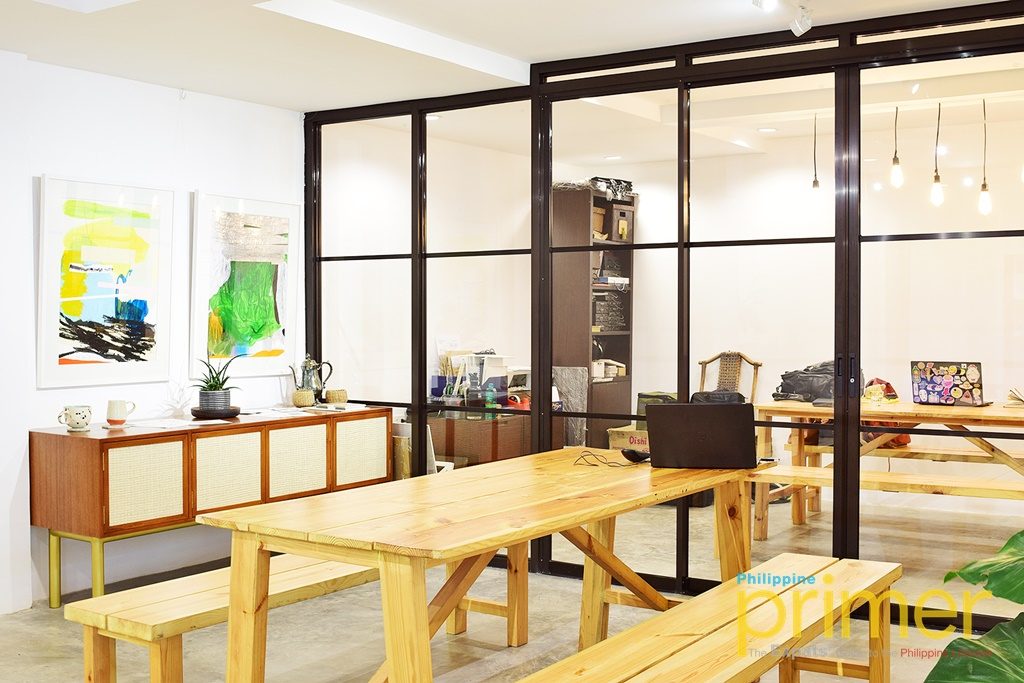 Artesania, meanwhile, remains to be a furniture and lifestyle showroom for local designers and craftsmen. If you're redesigning or looking for new items for your home, Caffeined by Artesania is probably the first place you should consider because, unlike other home stores where "Do Not Sit" signs guard the items, Artesania lets you experience all of the furniture. From tables to chairs, sofas, and fixtures, each piece at the cafe is unique. And if you find a piece to be a perfect fit for your home, you can purchase it right there and then—or have them custom a new one for you.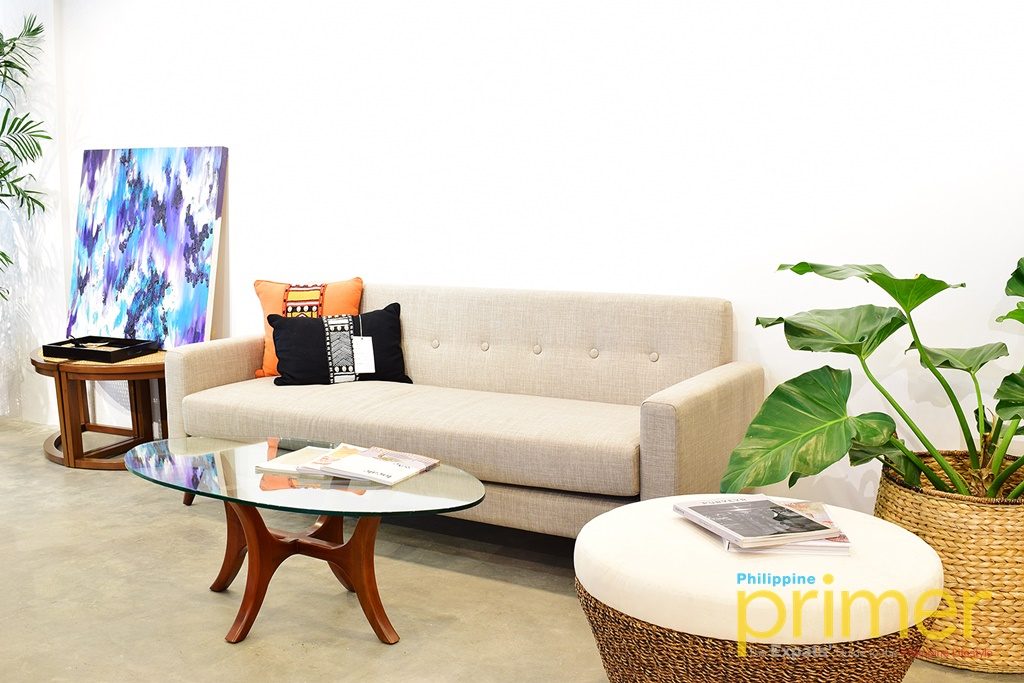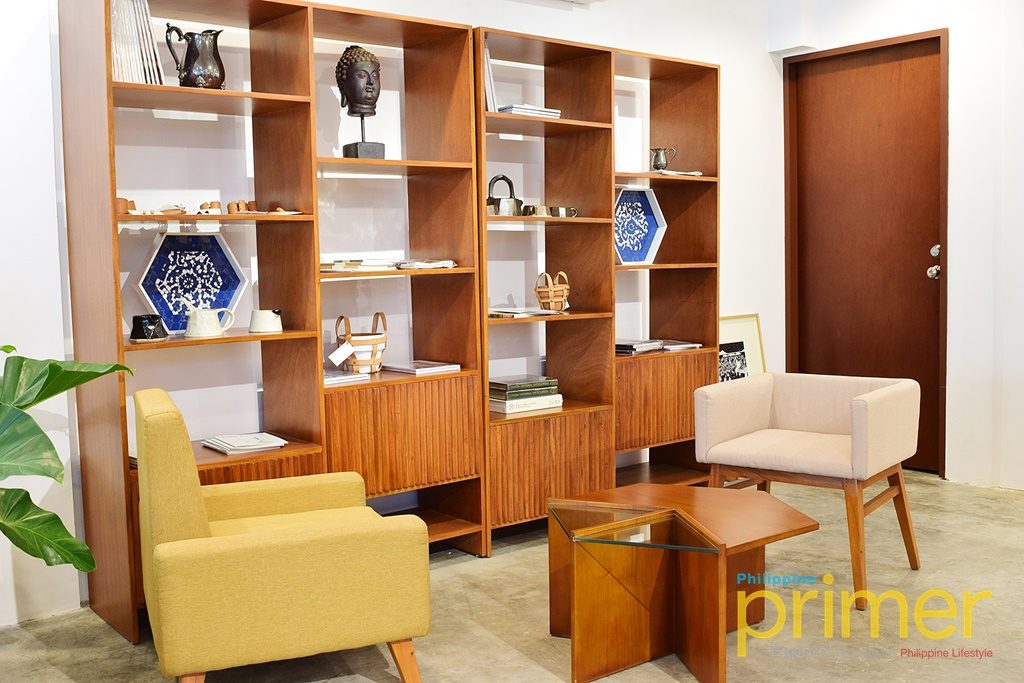 For appetizer, their Roasted Beetroot Salad is the redemption of beets. The combination of balsamic vinegar, honey, goat cheese, walnuts, and arugula works like wingmen, making you fall in love with this usually-shunned vegetable. Make sure to eat all the ingredients in one bite!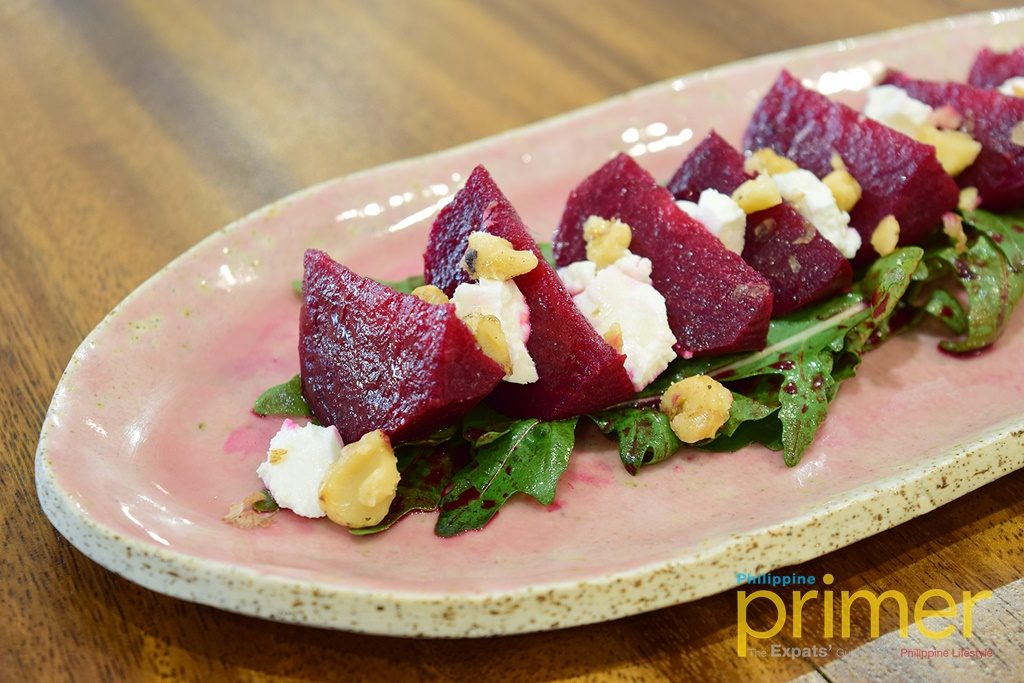 Roasted Beetroot Salad (Php 190)
For pasta lovers, the Mushroom Truffle Pasta lets you have a good enjoyment of flavors minus the guilt that comes with heavy-calorie ingredients like cream and cheese. The main highlights of this dish are the liberal use of truffle oil, in place of cream and cheese, and the fresh homemade pasta.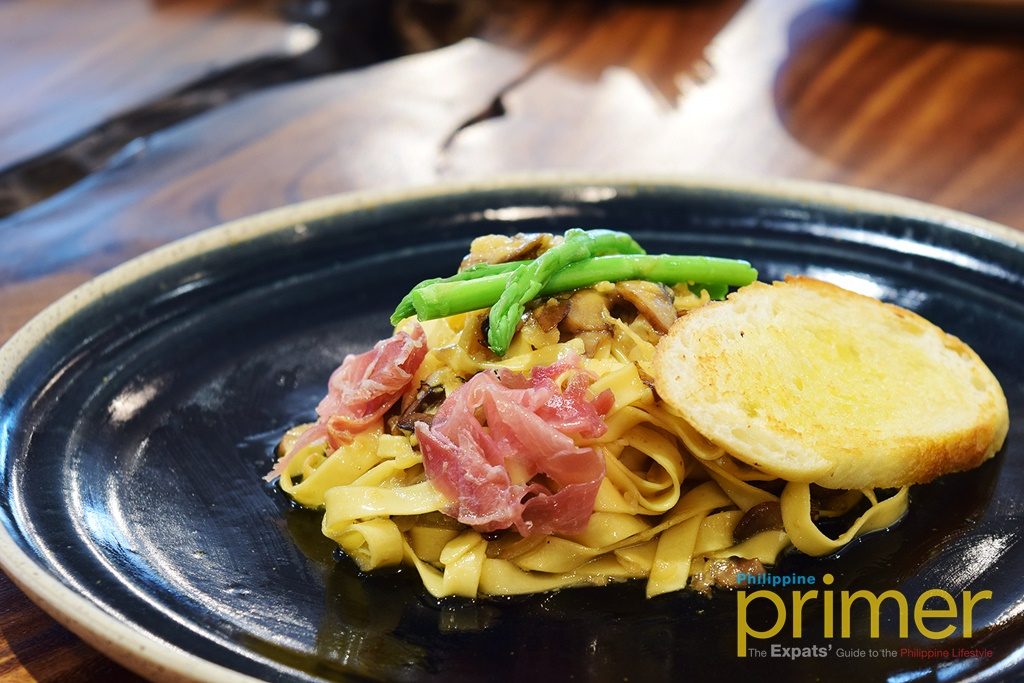 Mushroom Truffle Pasta (Php 450)
Another recommended dish is the Miso Glazed Salmon, served with jasmine rice, and pickled ginger and blanched asparagus on the side. Ingredients, from the main to sides, are all thoughtfully chosen by Caffeined, so don't leave anything behind! Have a bite of the soft Norwegian salmon together with a sliver of pickled ginger and asparagus to enjoy juicy, sweet, and savory flavors.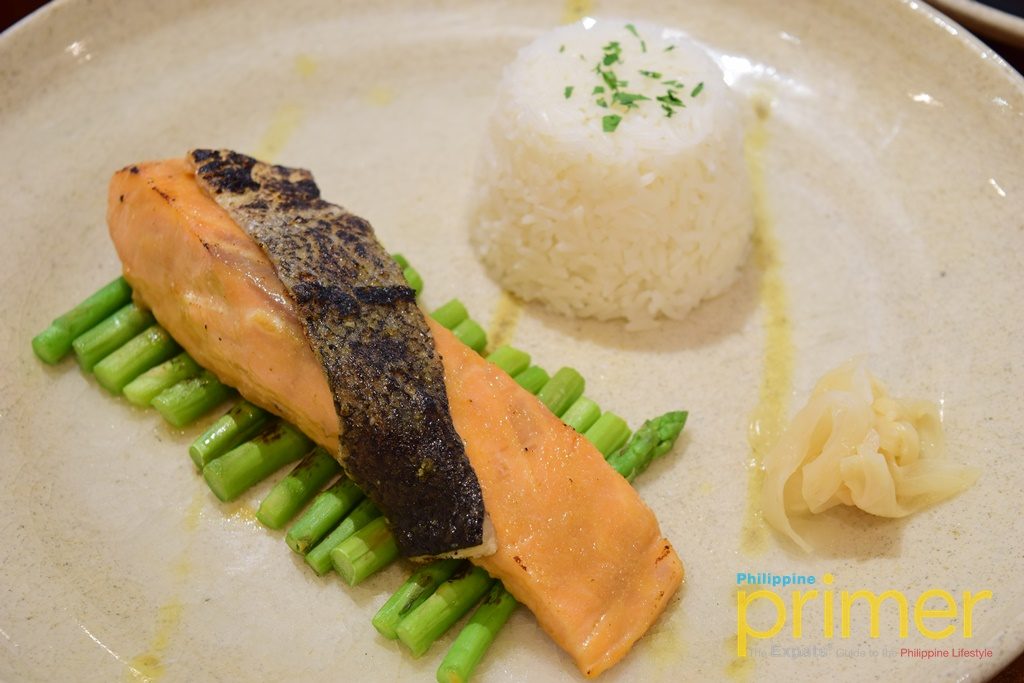 Miso Glazed Salmon (Php 500)
Championing local craft, Artesania serves coffee by Kalsada, a producer of coffee from local farms in provinces like Benguet and Bukidnon. You can go for black (Long Black or Americano, Php 130) to appreciate the sweet and nutty aroma of their coffee or have it with milk (Cafe Latte, Cappuccino or Flat White, Php 140) for a smoother creamy drink.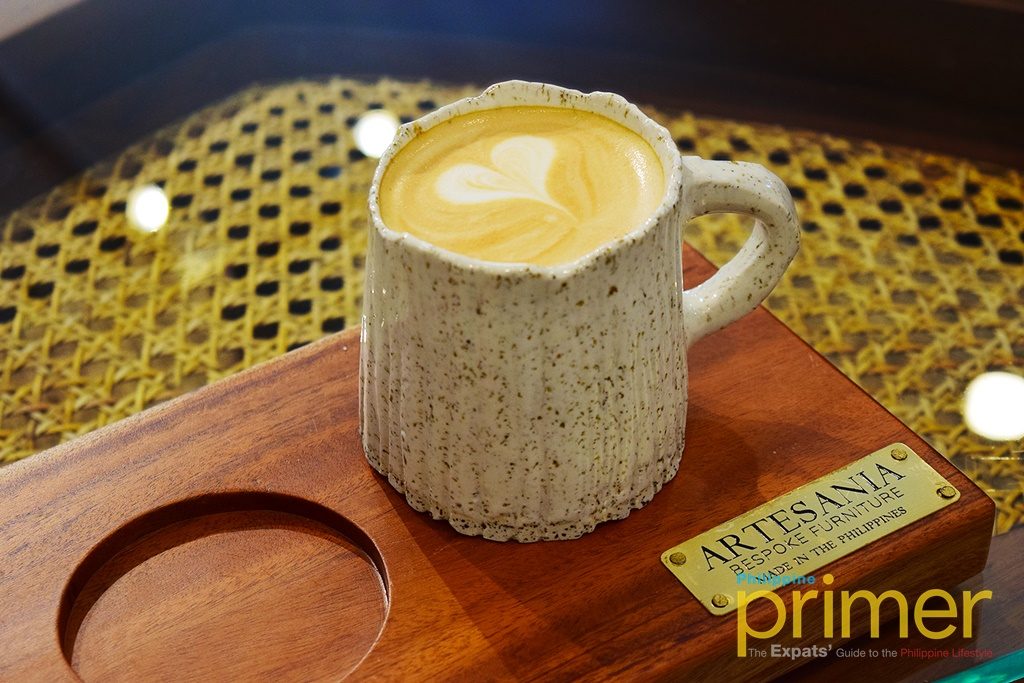 Cafe Latte (Php 140)
If for some reason you are not a drinker of the divine drink called coffee, Caffeined also offers chocolate drinks, teas, and fresh juices.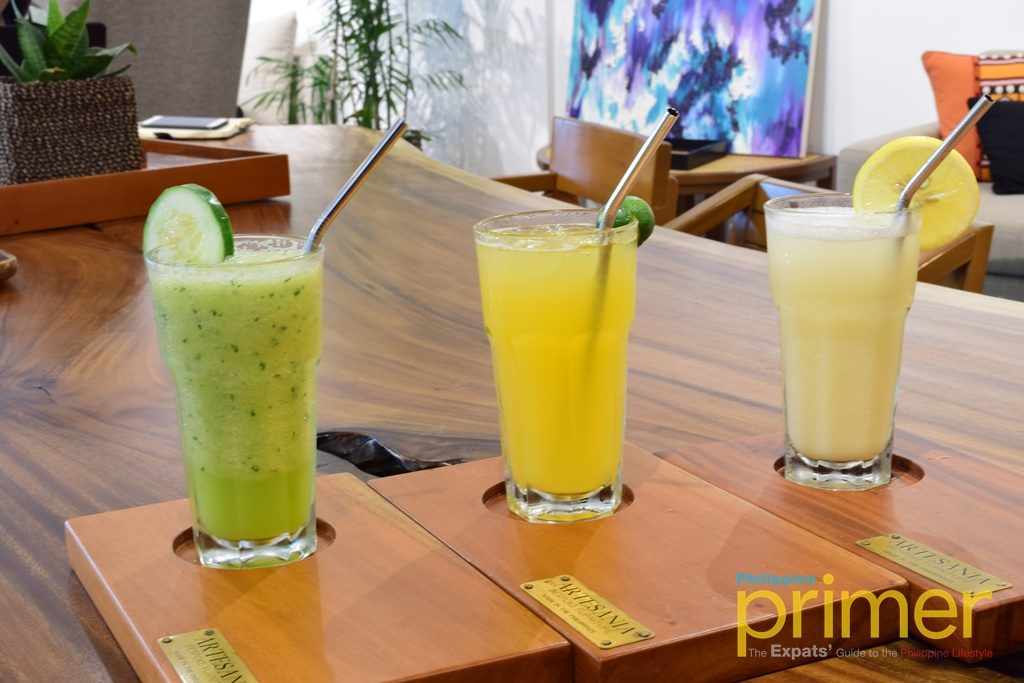 L-R: Cucumber Calamansi Juice (Php 130), Honey Calamansi Juice (Php 130), Yakult Lemonade Mint Juice (Php 160)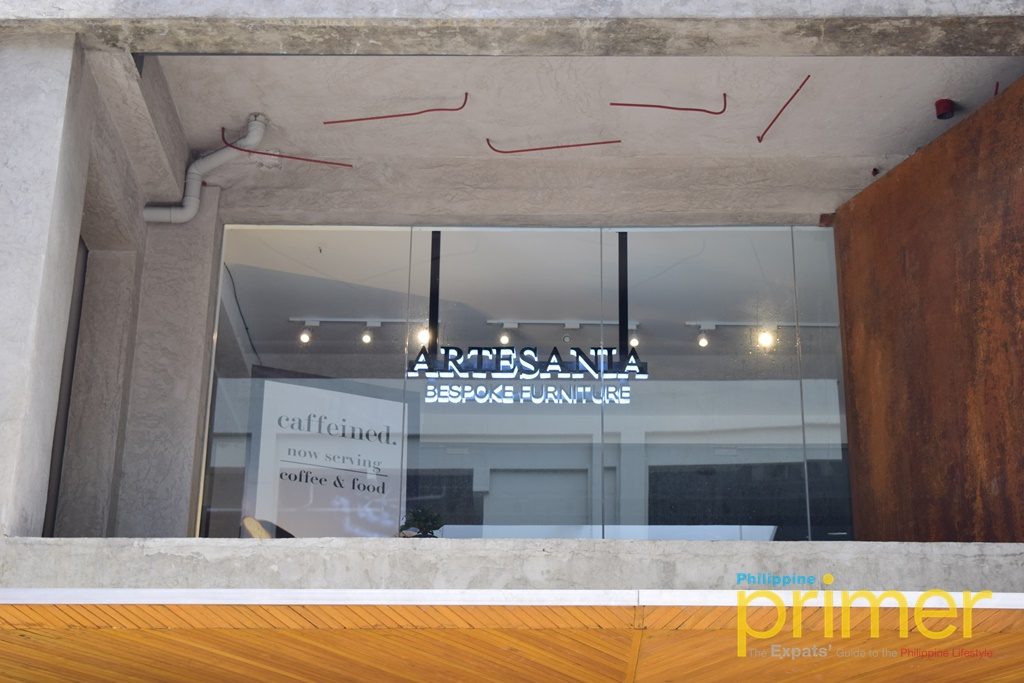 ---
Written by Rei Leaño
Store Information
910 Arnaiz Ave., Makati City
02-896-3303
7 am to 9 pm (Mon to Fri); 9 am to 5 pm (Sat to Sun)