Blugré Coffee Brings Durian Coffee and Tea to Alabang
If you're a lover of all things coffee, you'd know that it goes well with just about anything. But have you ever thought of combining it with fruit? Particularly with the king of all fruit?
Yes, we're talking durian and coffee (and maybe even tea). It sounds impossible and highly unlikely, but this Davao-born cafe managed to do it and they did it well.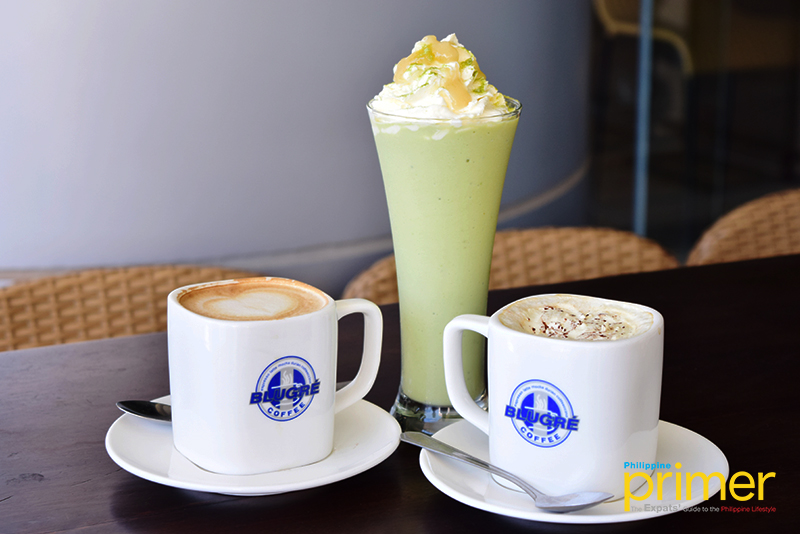 Established in 1998, Blugré Coffee is the proprietor of Davao's famous durian coffee and tea. The brand was so well-received and adored in the region that it has garnered not only patrons but also multiple distinctions locally and internationally.
It also began expanding in the region and began venturing in Metro Manila, as well. This includes Alabang, which houses their 15th branch nationwide.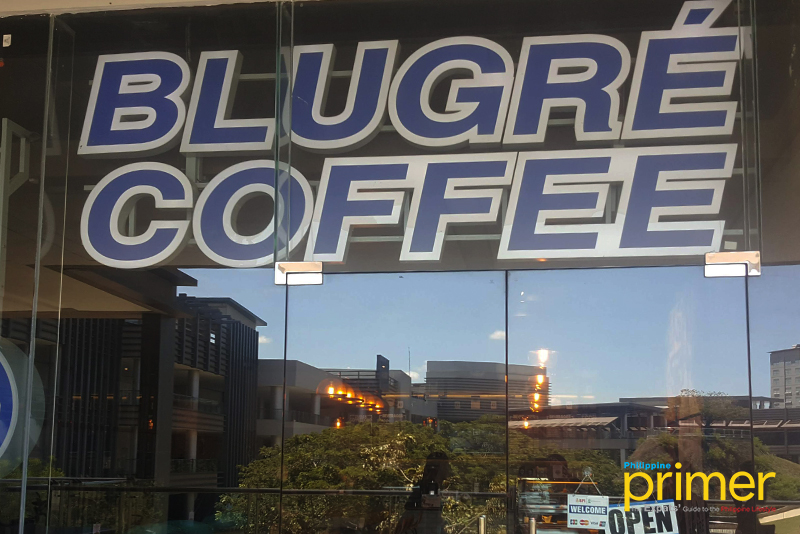 Their Alabang branch is located in the recently renovated Festival Mall with its floor-to-ceiling glass wall overlooking the river park of the mall.
Inside the cafe is more industrial—comprised of dark wood, metal, marble, and bricks—and is a cozy place perfect for a nice cup of coffee in the afternoon with friends and colleagues.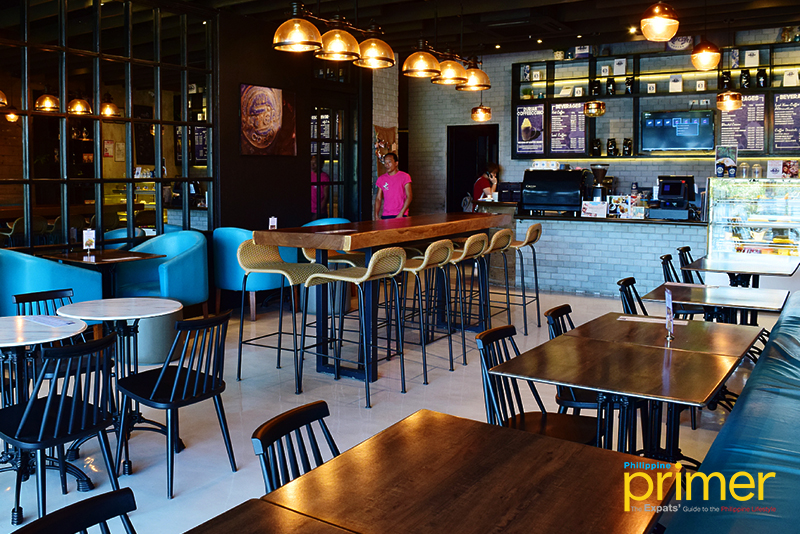 But the true spotlight is, of course, on their drinks and food offerings, most especially their signature coffee, the Durian Coffeeccino (Php 185 tall, P205 grande).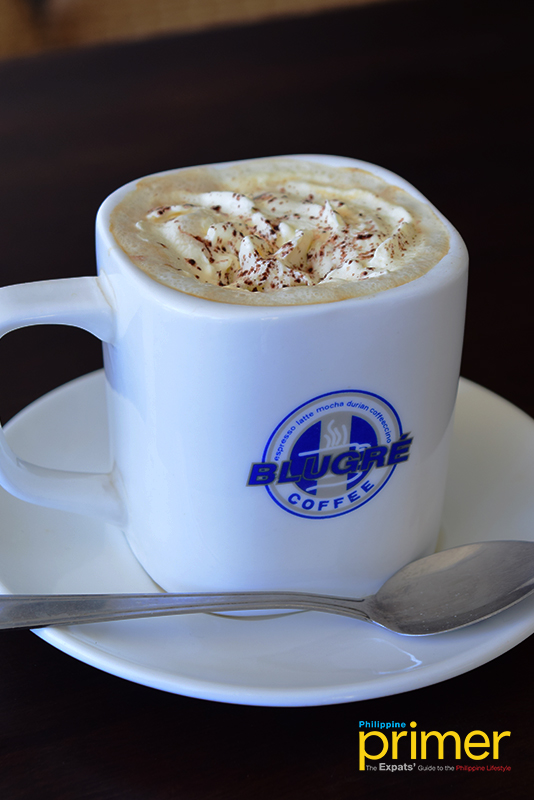 The Durian Coffeeccino (Php 185/Php 205) is a combination of their 100% Arabica coffee and the durian fruit
They also have something to satisfy the matcha lovers as their cold glass of Dutertea (Php 185 tall, Php 215 grande) is made with green tea, milk, and durian.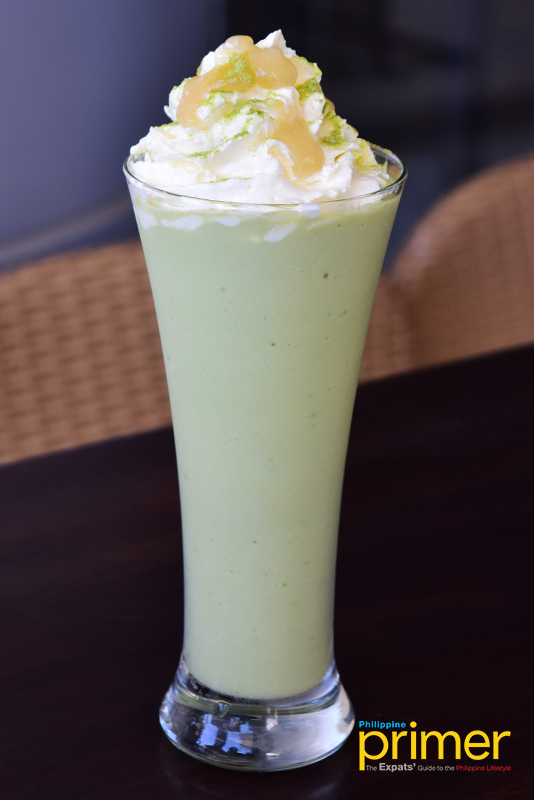 Dutertea can also be served hot (Php 165 tall, Php 195 grande)
For those who aren't the fondest of the durian fruit, they have coffee favorites like Cafe Latte (Php 120 tall, Php 130 grande) available, also made with 100% Arabica beans.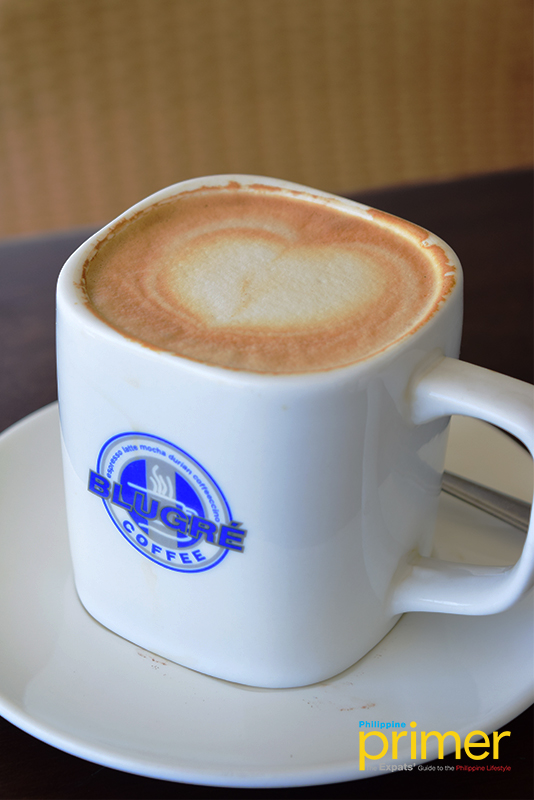 Cafe Latte (Php 120/Php 130)
As for their pasta and rice dishes, one must try is the Tapa Scrambler (Php 125), which is Blugré Coffee's take on the classic tapsilog (tapa, fried rice, and egg). What makes it different is that they use cara beef or carabao meat for their tapa.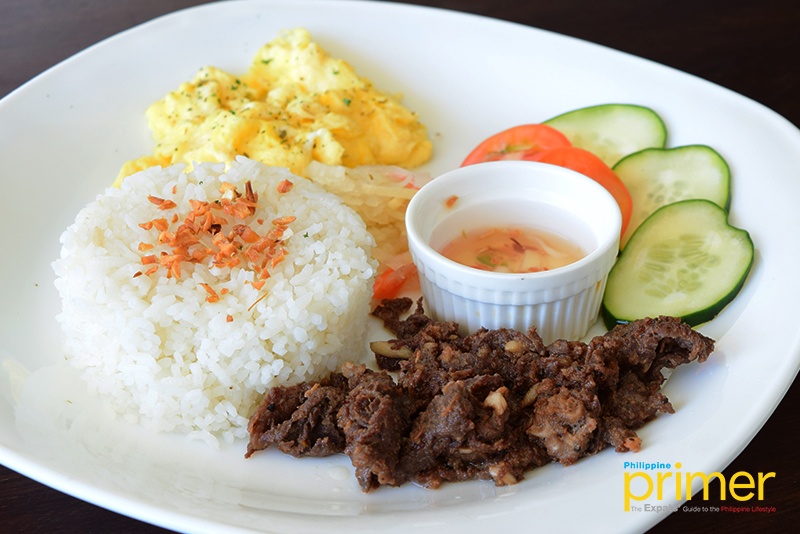 Tapa Scrambler's cara beef is just as tender as regular beef
They also have their Italian-style Sausage Pepper Penne (Php 280), with a pasta sauce that is leaning more to sour than sweet, and their Salmon Honey Lemon (Php 350) that is also served with rice.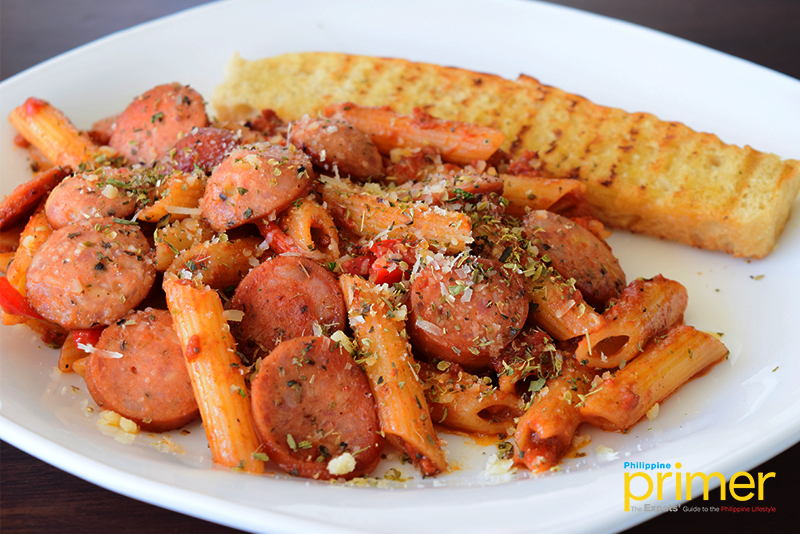 Sausage Pepper Penne (Php 280)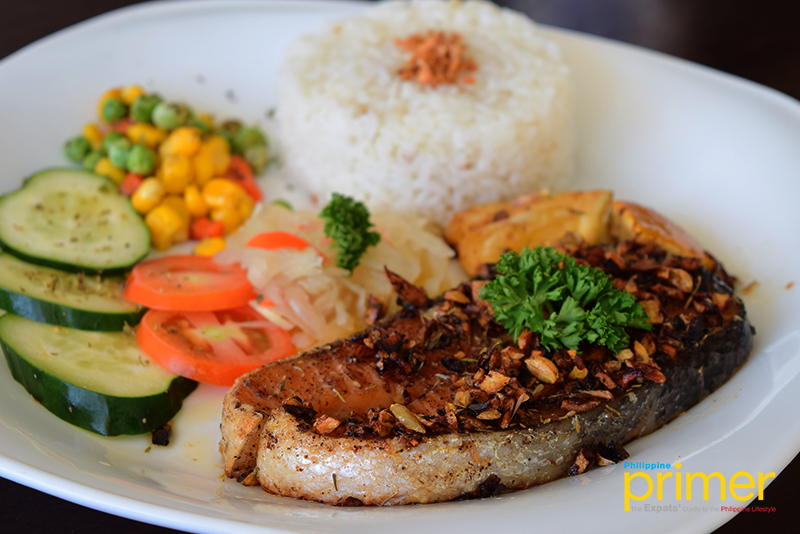 Salmon Honey Lemon (Php 350)
Their large serving of Nachos (Php 380) is the perfect companion when chilling and dining with friends as it is generously sprinkled with ground beef and cheese.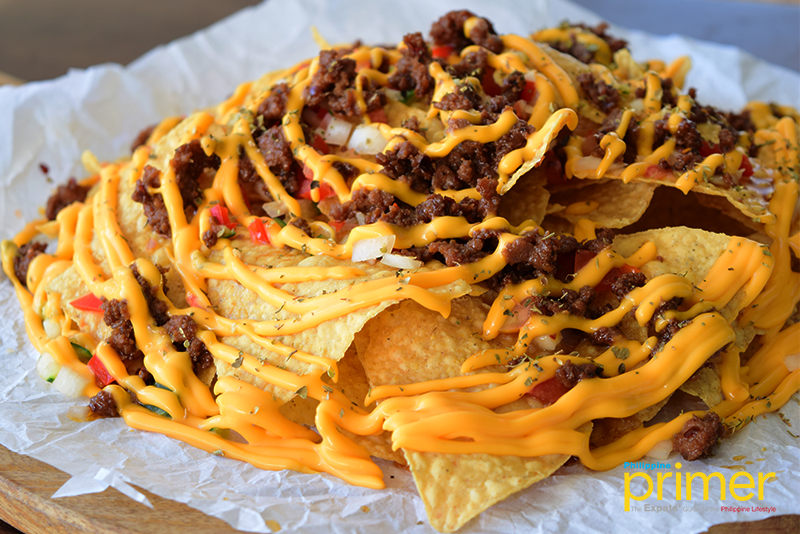 Nachos (Php 380)
But Blugré's offerings go beyond their glass wall. Literally. As beyond the wall is more seating meant for after work and late night drinking.
The café has a selection of red wine, white wine, and local and international beers that is best paired with their cold cuts, cheese, and tapas to cap off a busy day.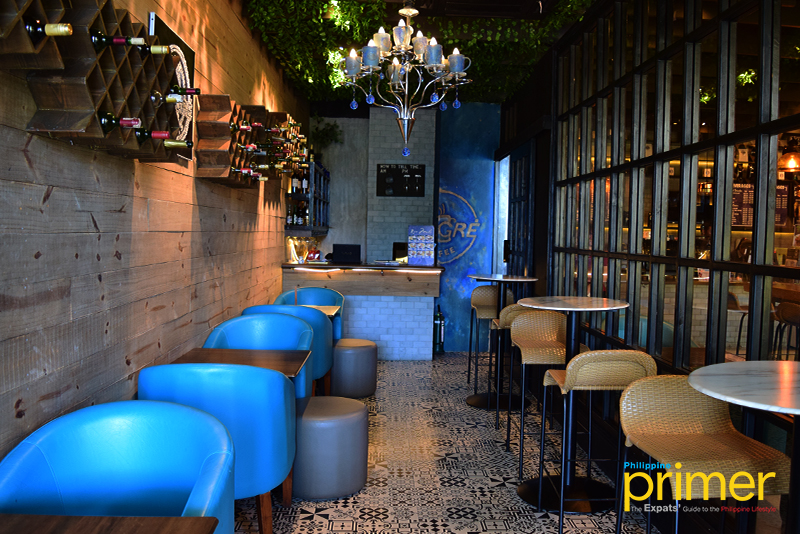 Yes, they also have choices of wines and spirits.
Blugré Coffee is indeed the place to be for those looking to be a bit more adventurous with their coffee and tea choices.
Blugré Coffee is located at Festival Mall Alabang in Muntinlupa City.
---
This first appeared in Philippine Primer magazine's May 2019 issue.
Store Information
2280 Upper Ground Floor Festival Supermall, Alabang, Muntinlupa City
02-551-2966
0998-576-0788
10 am to 10 pm (Monday to Sunday)
Restaurant Menu
You can scroll the image left and right.