7th Heaven's Café: A Curbside Gourmet Stop in Banaue
Banaue's best restaurants and cafés are often found in lodges that are within or just a few minutes outside of town. Each homegrown restaurant offers something different that all travelers will appreciate.
One of the most recommended and most popular of these homegrown restaurants is 7th Heaven's Café along the Nueva Vizcaya-Ifugao-Mountain Province Rd. in Brgy. Poblacion, Banaue.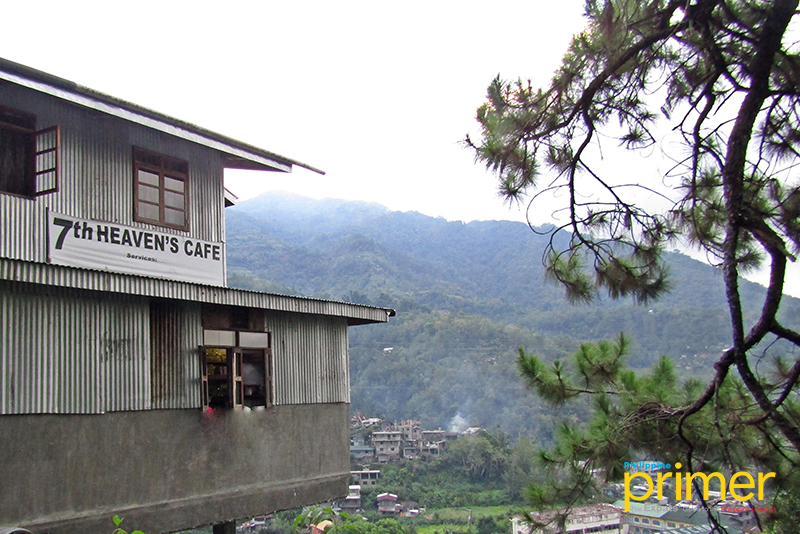 7th Heaven's Cafe may be a simple restaurant, but its views are breathtaking.
Look for this interesting gateway to 7th Heaven's.
Originally known as Café Ad Banaue, the cafe-restaurant is now known as 7th Heaven's named after a TV series—which talks about how a couple manages to keep their romance alive while tending to seven children. The TV series is a favorite of Louie Ocden, owner of 7th Heaven's.
Dining at the cafe is very casual, and guests can come in as they please. The main theme of the restaurant's design revolves around wood carvings, which are also apparent in their tables, fashioned from wood–an abundant resource in the area.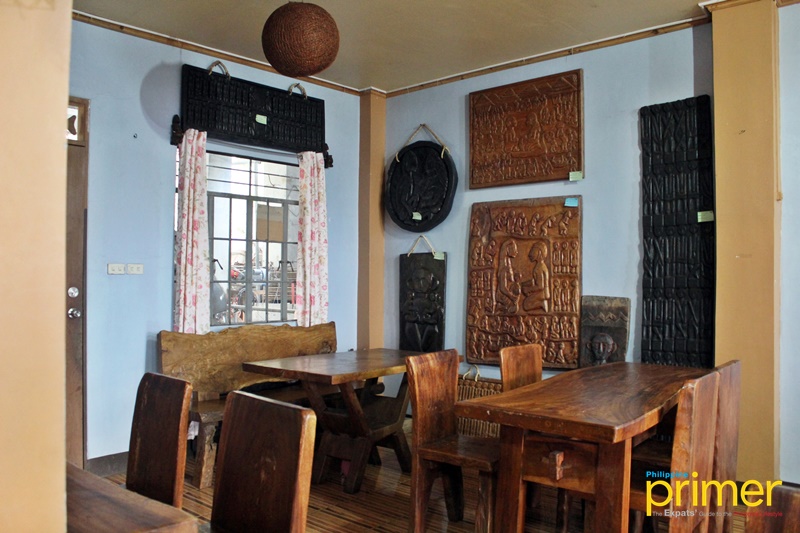 Wood-carved tables, chairs, and decorations stay true to its ethnic roots.
It is one of the restaurants with fantastic views of Banaue and its rice terraces. Located at the top of the town, it has sweeping views of both the town of Banaue and the surrounding terraces, with a veranda for those who want to enjoy their food with the view.
Enjoy your food with stunning views of the rice terraces.
The café's concept is also simple. They serve food with ingredients sourced from Banaue—but with a modern touch. Some of the dishes served at 7th Heaven's were inspired by Louie's time spent in Baguio City.
Among their best-selling dishes is the Honey Cured Liempo (Php 180)–an all-time favorite among expats. This is made of a hearty platter of grilled slices of pork belly, marinated in honey and spices, making up a sweet and savory treat that is sure to leave you wanting for more.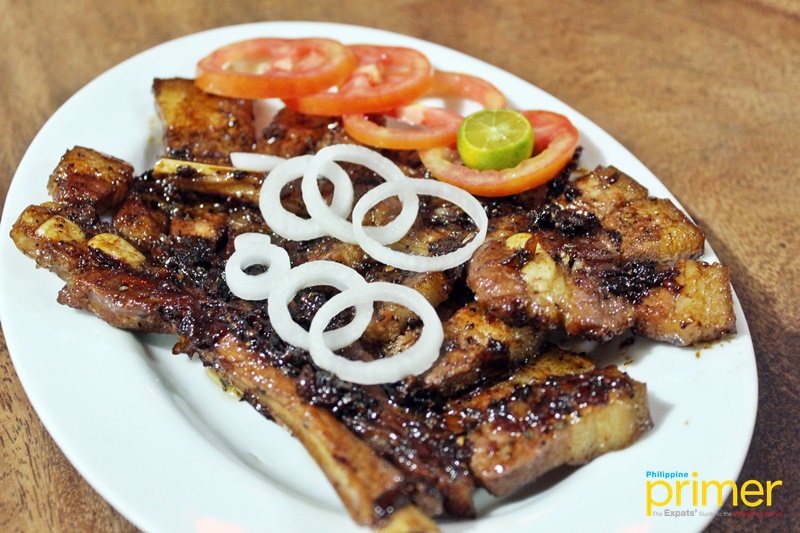 Honey Cured Liempo (Php 180)
Other highlights on their menu include their tasty Fish Fingers (Php 150) or breaded fish fillet, as well as their sumptuous and creamy bowl of Chicken Curry (Php 170) made with coconut milk. The latter is perfect to munch on with the cool climate of Banaue—its spice can surely warm you best!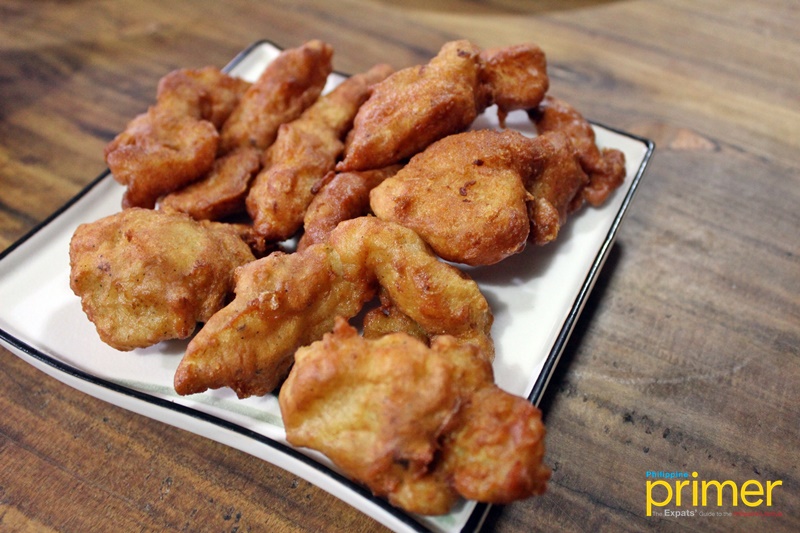 Fish Fingers (Php 150)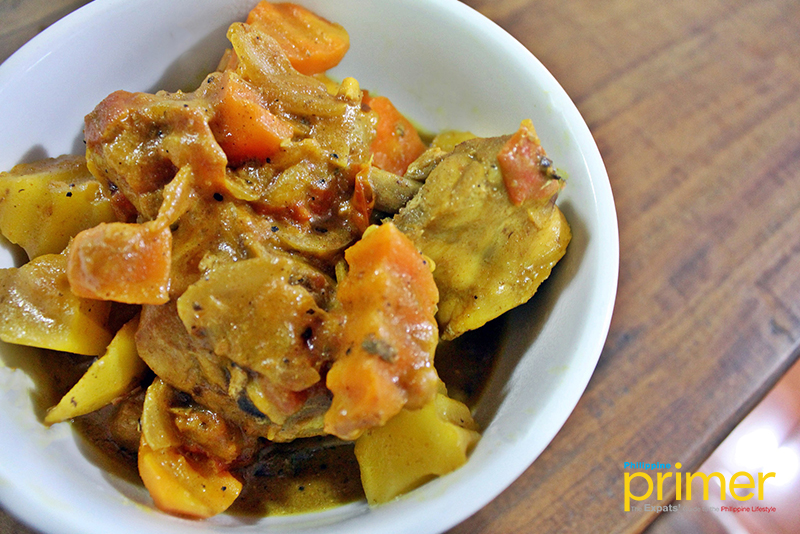 Father's Curry (Php 170)
Their coffee is also a must-try as they sell Ifugao Robusta coffee and blends of Ifugao and Sagada Arabica (Php 280).
7th Heaven's also offers simple lodging with rooms that can either be private or shared. As with most lodges in Banaue, their rooms are suited for those who prefer minimal comforts: a bathroom, bed, and views of the terraces.
How to get here
From Manila by car, it takes approximately 10 hours to reach Banaue via NLEX (North Luzon Expressway), SCTEX (Subic-Clark-Tarlac Expressway), and TPLEX (Tarlac-Pangasinan-La Union Expressway). Upon reaching Banaue (specifically Banaue Hotel), turn to Nueva Vizcaya-Ifugao-Mountain Province Rd. in Brgy. Poblacion.
You will spot 7th Heaven's on the curbside of the road 4 mins. from Banaue Hotel. 
---
A version of this appeared in Philippine Primer's Japanese (Vol. 135) and English (Vol. 40) magazines.


Nueva Vizcaya-Ifugao-Mountain Province Rd., Brgy. Poblacion, Banaue, Ifugao