Water & Wine Provisions in Poblacion is Your Textbook Definition of Chillax
Poblacion, Makati, pulsates with vibrant nightlife, and at the heart of this dynamic scene, Water & Wine Provisions stands out as a beacon of entertainment. Amid the barely contained energy of this bustling neighborhood, it exudes an air of refined elegance, inviting party animals to revel all night long.
IMAGE from Water & Wine Provisions Facebook page
It offers a cozy and inviting ambiance, making it an ideal place to relax and unwind. Whether you're enjoying a cold mug of beer, sipping cocktails, or engaging in conversations with friends, the atmosphere is designed to enhance your overall experience.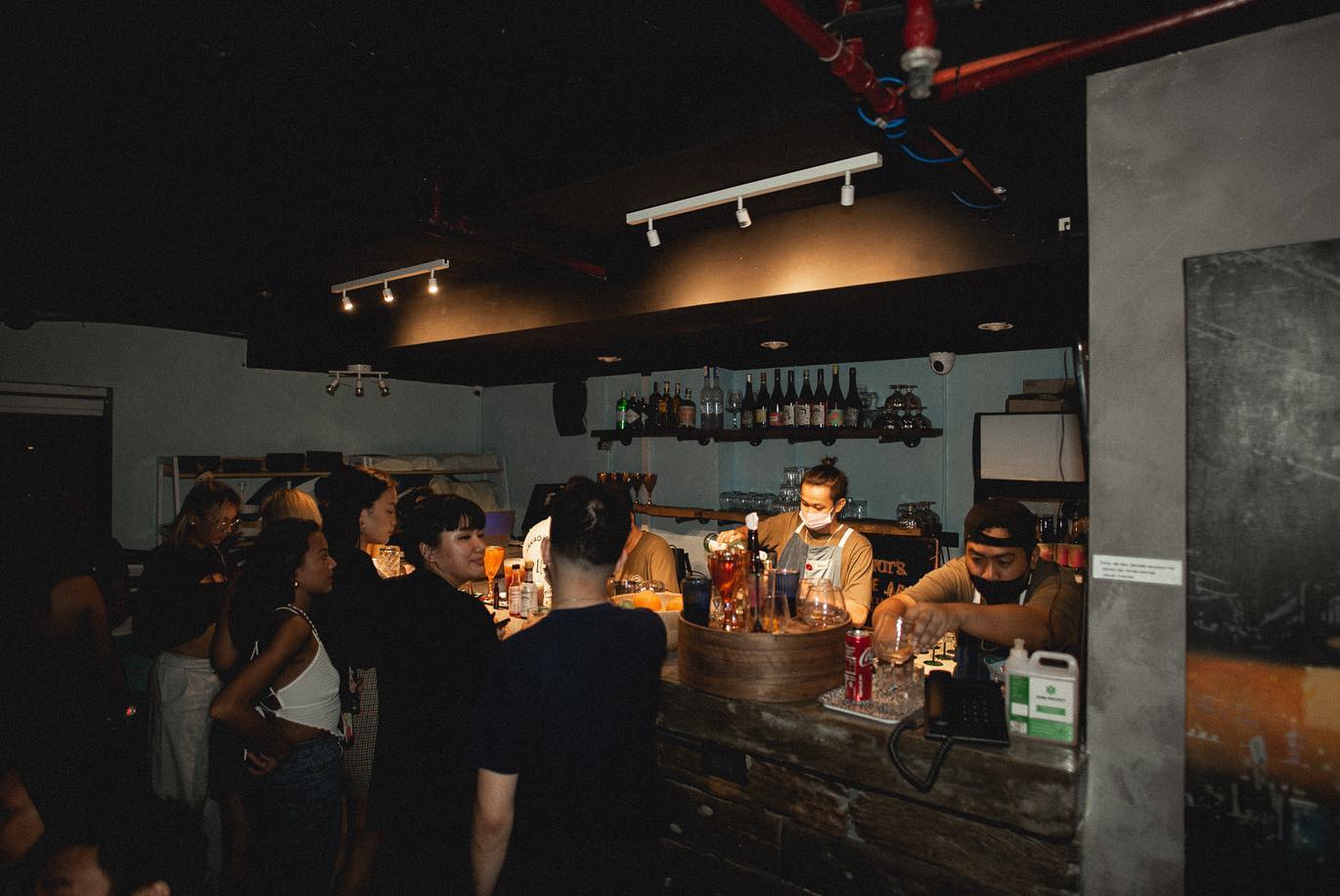 IMAGE from Water & Wine Provisions Facebook page
Water & Wine Provisions is a true paradise for enthusiasts of alcoholic beverages, boasting a diverse array of cocktails and spirits that are sure to delight your taste buds. From classic cocktails expertly crafted by skilled mixologists to ice-cold craft beer served by the bottle, this place truly offers a delightful journey through the world of libations. Sip on a perfectly balanced Scrappy Coco, indulge in a refreshing and fruity Donkey, or savor the complexity of a handcrafted WnW Sangria. The bar's extensive spirit collection ensures that every guest can find their preferred poison, whether it's a smooth tequila, a fine aged whiskey, or a crisp gin. With each sip, you'll experience the harmonious blend of flavors and craftsmanship, making your visit a truly memorable one.
IMAGE from Water & Wine Provisions Facebook page
To complement its exceptional alcoholic offerings, Water & Wine Provisions also serves delectable dishes that will leave you craving for more. Delight your taste buds with the Zattar Fried Cauliflower, a crispy and flavorful dish that combines the earthiness of cauliflower with aromatic Middle Eastern spices. For a satisfying main course, indulge in the sous vide chicken supremé. The succulent chicken, tender matzo balls, and perfectly cooked orzo in rich broth create a symphony of flavors that will transport you to culinary bliss.
Sous Vide Chicken Supremé / IMAGE from Water & Wine Provisions Facebook page
So, if you're in search of a culinary haven that combines equally good bar chow and drinks as well as an upbeat ambiance, look no further than Water & Wine Provisions in Poblacion, Makati. We invite you to savor the extraordinary and elevate your dining experience to new heights.
GENERAL INFORMATION
Address: 7/F Abraham Manila, 7840 Makati Ave., corner P. Guanzon St., Poblacion Makati
Operating Hours: 6:00 a.m. to 2:00 a.m. (Mon-Thu, Sun) / 6:00 a.m. to a:00 p.m. (Fri-Sat)
Contact Number: 0977-782-8061
Facebook: waterandwinepoblacion
Instagram: waterandwinepoblacion
Store Information
Restaurant Menu
You can scroll the image left and right.