The Thirsty Barber, San Juan City: A haircut and a nightcap all in one place
The guys from Felipe and Sons Barberdashery never cease to amaze. They still want men to look good and feel good… without ever having to go to two different places to do so.
For those who live in or pass by the city of San Juan, there's a new place brought about by the minds from Felipe and Sons: The Thirsty Barber.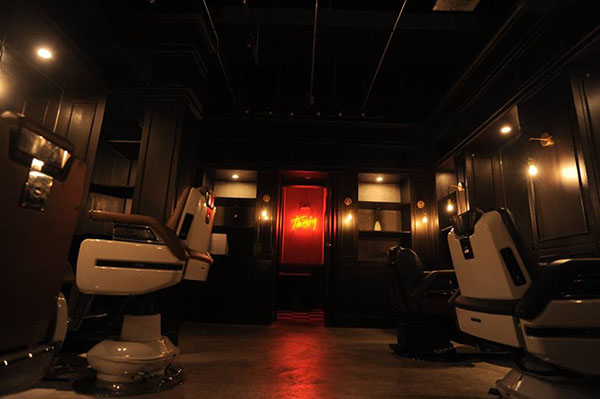 The Thirsty Barber is a combination of a top shelf barbershop and speakeasy bar rolled into one convenient package. It's an unassuming barbershop by day, with some of the best barbers you'll find anywhere in the metro.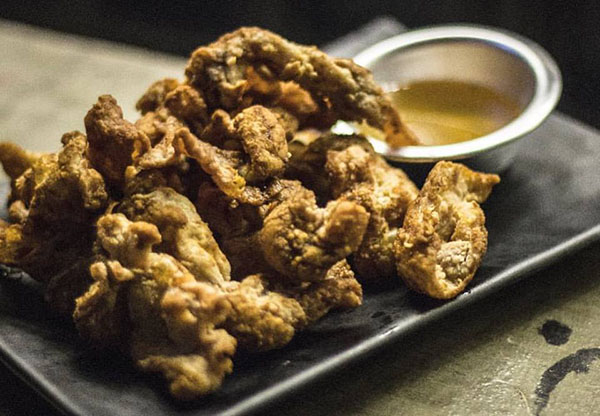 Once the clock strikes six, however, a door is opened, giving way to a speakeasy bar with food made by no less than Chef JR Royol, the first winner of MasterChef Pinoy Edition. One of his creations is this sinful glazed chicken skin.
You can find The Thirsty Barber at G/F Promenade Bldg., Wilson St. cor. P. Guevarra St., Addition Hills, San Juan. The barbershop is open from 12:00 pm to 8:00 pm, Tuesdays to Sundays. The bar lights up from 6:00 pm to 2:00 am, Sundays to Wednesdays, and from 6:00 pm to 3:00 am, Thursdays to Saturdays.
For barbershop appointments, please call 0995-457-2594. For bar reservations, please call 0977-360-8130.
Imgae grabbed from Thirsty Barber on Facebook

G/F Promenade Bldg., Wilson St. cor. P. Guevarra St., Addition Hills, San Juan City

0995-457-2594 (Barbershop), 0977-360-8130 (Bar)

Barbershop: 12:00 pm - 8:00 pm, Tuesday to Sunday; Bar: 6:00 pm - 2:00 am, Sunday - Wednesday, 6:00 pm - 3:00 am, Thursday - Saturday