Surf Shack at La Union
Barangay Urbiztondo in San Juan, La Union is known as an excellent surfing destination. But people often tend to overlook the fact that it is also a haven for low-key yet awesome restaurants. Surf Shack, a bar and restaurant located behind Moonleaf Tea Shop along the highway, is one of them.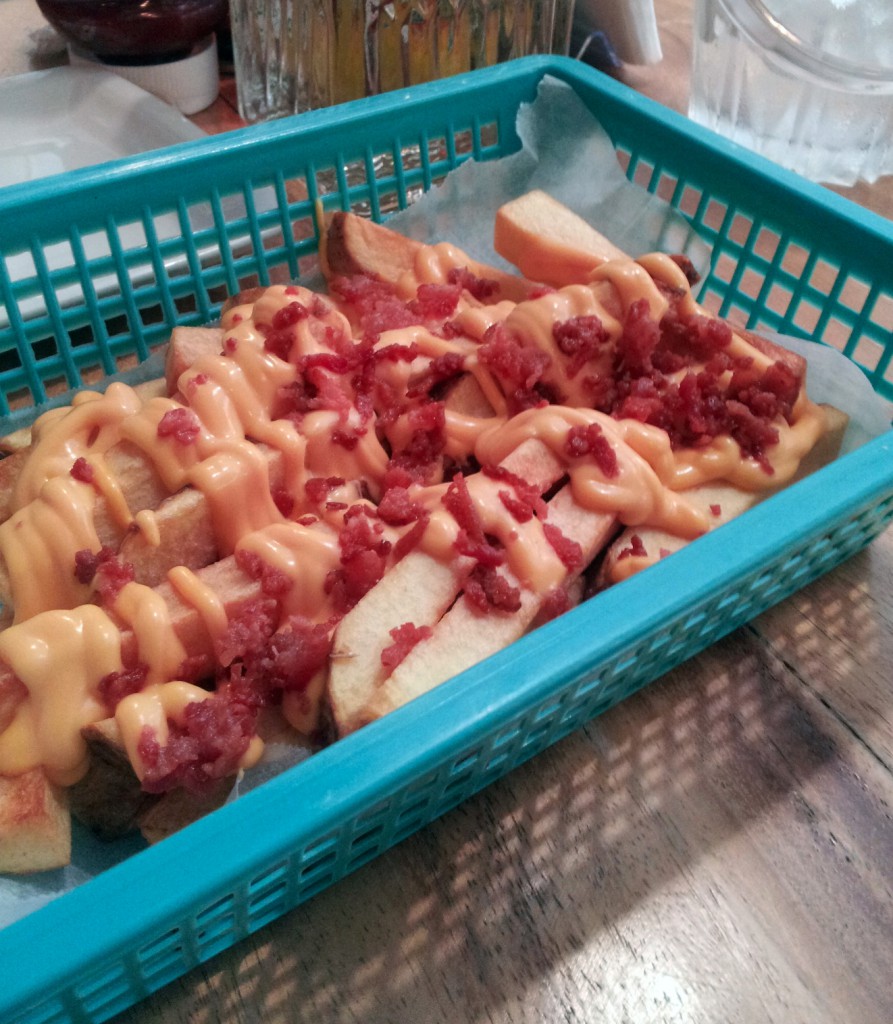 Surf Shack has a very laid-back setup, which makes it the perfect hangout spot for surfers, beachgoers and casual diners. They only have outdoor seating. Diners are protected from the sun and rain by a clear roof overhead. The overall design of the restaurant is quirky, with trees, tables and walls designed with kooky patterns.
Surf Shack's meals are unique, affordable and tasty. They serve different kinds of pasta, pizza, rice meals, burgers and sandwiches, quesadillas and burritos, chicken wings and more. They occasionally serve fresh seafood such as freshly shucked oysters on their day-to-day menu. Surf Shack is all about sumptuous comfort food in generous portions, and you can't go wrong with anything you pick. Do try their bestsellers, though: their Gourmet Tuyo Pizza, Bacnotan Longganisa Pizza, Vongole Blanco Pasta and Chicken Kelaguen,
They also have a great cocktail and drinks list, with original cocktails and even foreign beers like Blue Moon on hand. Wash down your meal with their San Juan Sunset cocktail, and you're good to go. The best thing about Surf Shack is that none of their meals are priced above P300, so you can surely indulge.
—–
Photos and article by Jess Jacutan
293 National Highway, Barangay Urbiztondo, San Juan, La Union
(072) 607 4914
Monday to Sunday, 10 am to 10 pm