Refinery in Rockwell: Brunch in the Morning, Unli Wine at Night
If it is comfort food you are looking for, it is comfort you will get at Refinery in Rockwell and Greenhills. This not-so-typical cafe and wine bistro will satisfy your cravings in ways you haven't experienced before.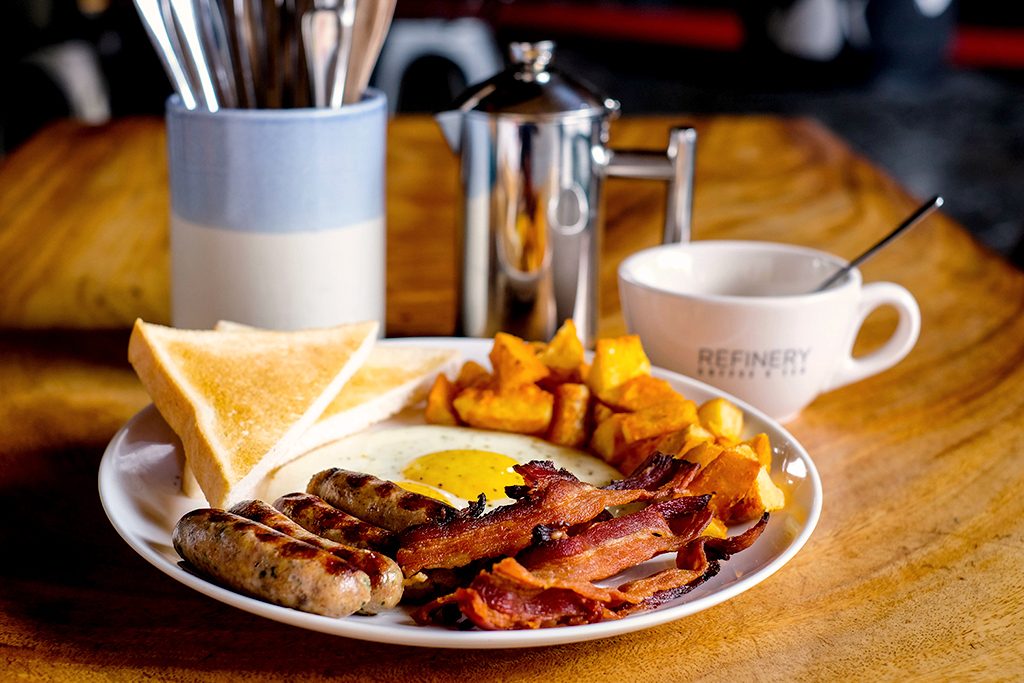 Bigger Breakfast (Php 395) has maple sausage patty, smoked bacon, espresso baked beans, scrambled eggs, toast, house-made chips
Great things can come from the smallest packages, and that is true in Refinery's Rockwell branch with its 5-square-meter kitchen. Through their experience and skill, the team has adapted to bring out quality dishes even during the rush hours.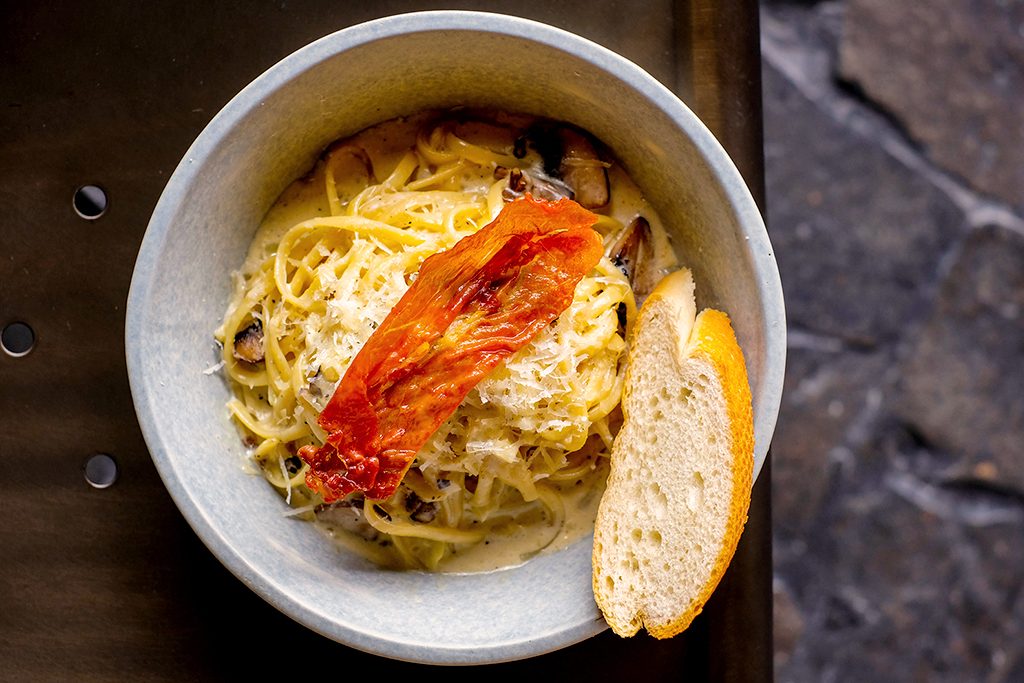 Truffle Cream Pasta (Php 325) recommended to us by Refinery themselves!
Refinery has been making their dishes to order: no short-cuts or microwave-heated meals. Most of the meals are made from scratch and are unique. The team is dedicated to serving new flavors and gastronomic innovations to avoid dishes that may be looked at as commonplace.
Mixed Mushroom Omelette (Php 205) is the hearty breakfast for chaps like yourself
For drinks, Refinery offers a long list of pour-over coffee, full leaf teas, craft beers, wines, and spirits. They release a pricing for unlimited wine, sangria, or other alcoholic drinks every month that you definitely should not miss!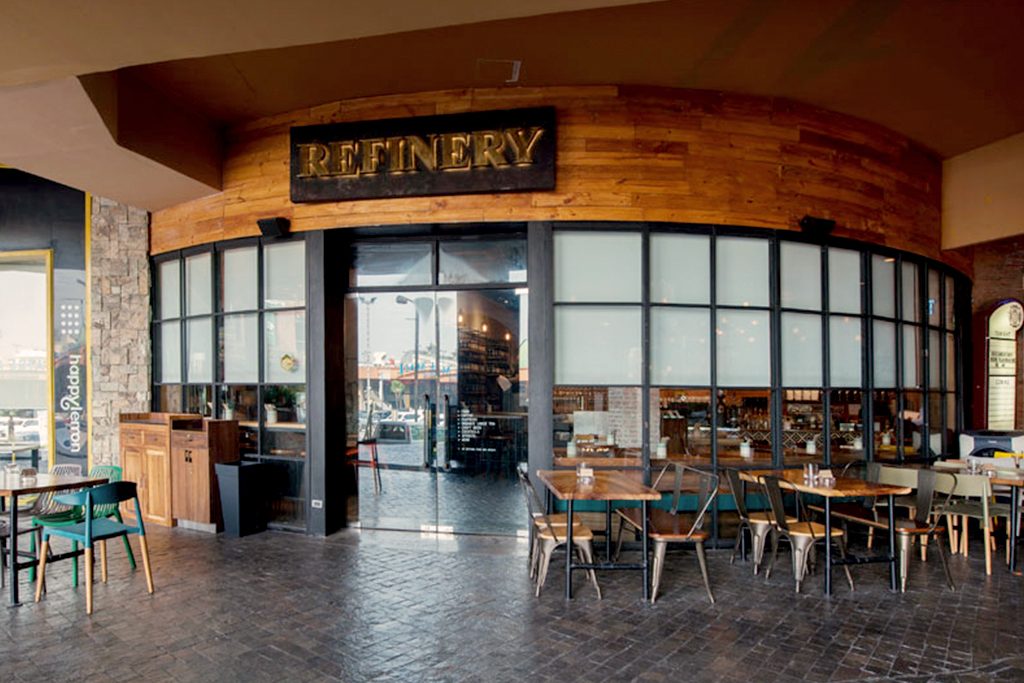 Refinery at Greenhills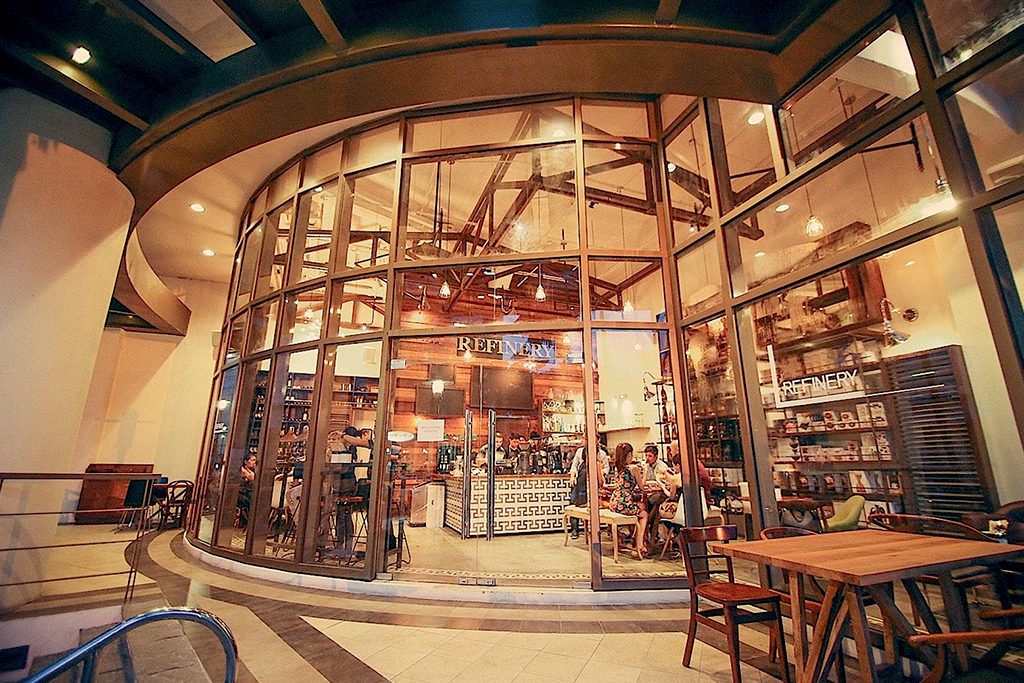 Refinery at Rockwell
Dine in to witness Refinery as they turn from a restaurant serving all-day breakfasts, brunch items, and coffee in the morning to a watering hole for international dishes, fine wine, and beers at night. With effortless finesse, Refinery stays true to their name, purifying weary and hungry customers and making sure everyone comes out satisfied.
---
This first appeared in Philippine Primer Japanese Magazine's August issue.
General Information
Ground Floor, Joya Lofts & Towers, Joya Drive, Rockwell Center, Makati City
02-831-2879
0977-831-2879
7:00 am to 12:00 am (Sun. to Wed.); 7:00 am to 1:00 am (Thurs. to Sat.)
Ground Floor, Promenade Mall, Greenhills Shopping Center, Ortigas Avenue, San Juan City
02-633-1474 or 0917-636-1474