Pura Vida Manila in Makati: A Costa Rican Reggae bar in Poblacion
Costa Rican cuisine may seem very foreign to some, but those who have a love affair with rice and everything fresh should feel right at home. It's hard to find Costa Rican cuisine in the Philippines, which is why when we stumbled upon Pura Vida Manila, you can imagine how it felt.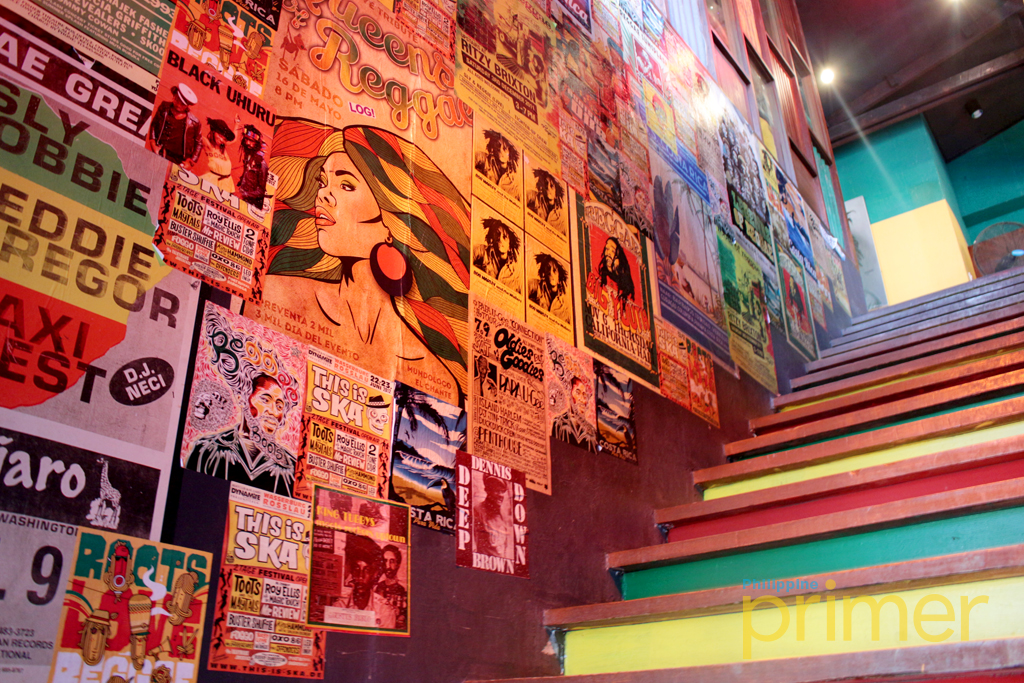 STAIRWAY TO COSTA RICA. And reggae. It's the colors that really make this place pop.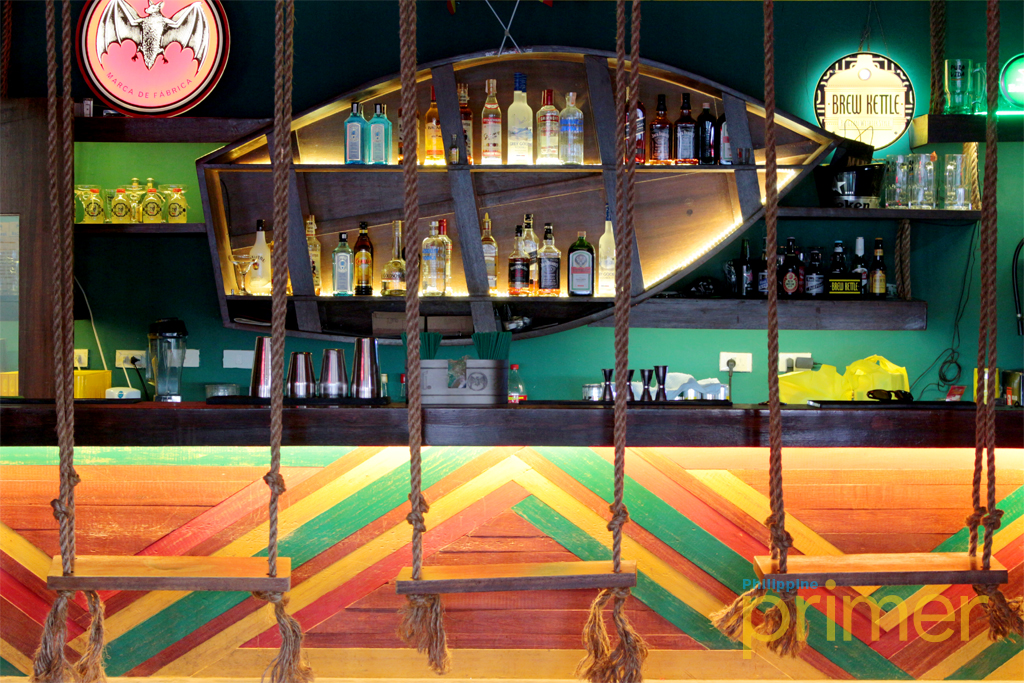 SWINGS IN FRONT OF THE BAR! What more can you ask for?
Pura Vida Manila is a Costa Rican/Reggae bar that's as much Costa Rican as it is reggae. As far as reggae bars are concerned, you'll find that it's the only one of its kind ANYWHERE in Makati. They offer nothing short of a true Costa Rican experience, with natural flavors and ingredients all cooked from scratch.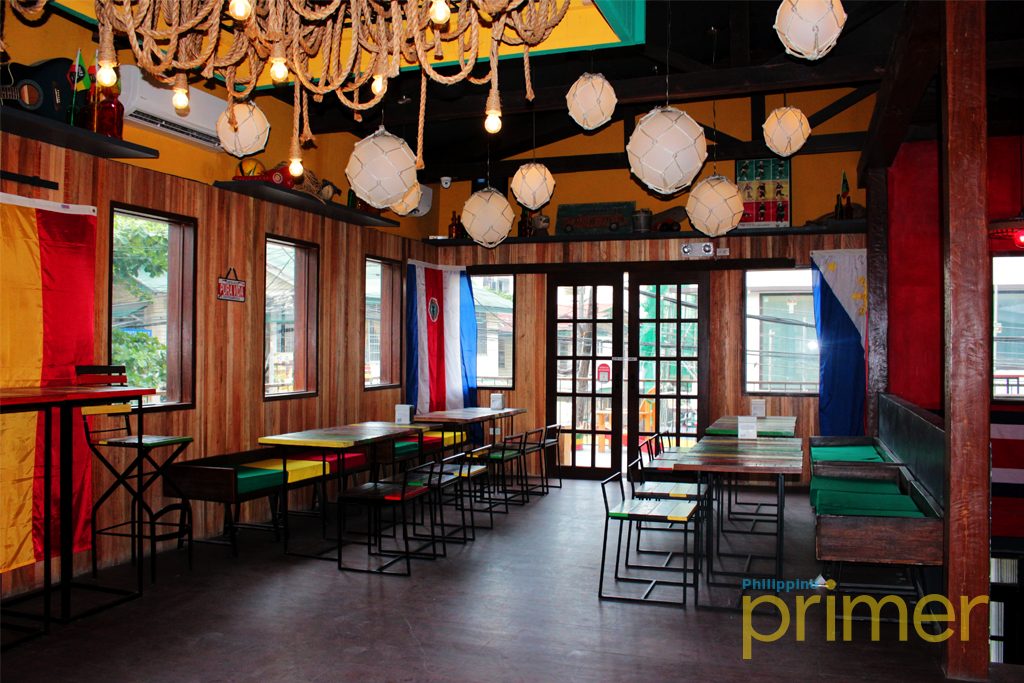 INDOOR DINING. Graced by the colors of Costa Rica, Philippines, and Rastafari, it's a great place to unwind on any given night.
AL FRESCO. For an even more relaxing time, go al fresco.
All of Pura Vida's dishes are born from the mind of the owner, Renato Robles. He's a full-blooded native of Costa Rica who's lived in the country for three years, so rest assured these dishes stay loyal to his home country. These dishes are similar to what you'd see at a family dinner table in Costa Rica, giving you a feeling of being transported to the Central American nation.
CEVICHE DE TIQUIZA. Enjoy this Costa Rican-style raw fish cooked in lime juice with onions, cilantro and local spices. It's also spiked with a bit of ginger ale, making it classically "Tico", a term which means a native of Costa Rica.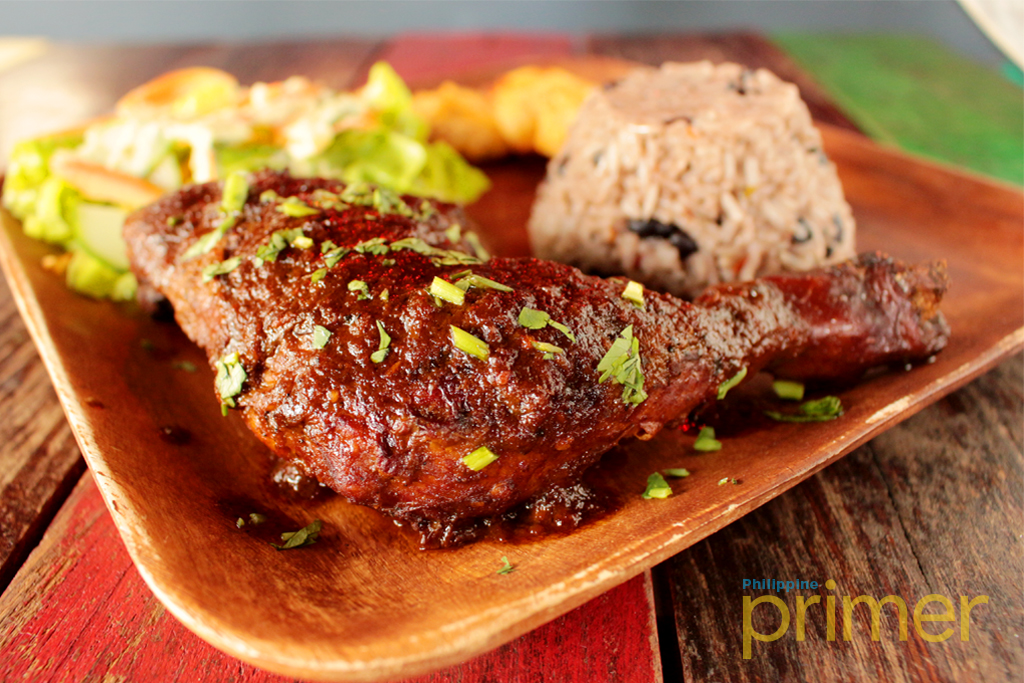 MAN OF THE HOUSE. Or chicken, for that matter. It's Caribbean-style Chicken: spicy, but not too spicy and oh so good.
One of their most sought-after dishes is their Rice N Beans con Pollo Caribeño, or Caribbean-style Chicken (Php 350). It's spicy without killing your taste buds, and it jives well with the combination of white rice, green salad, patacones, and a special Caribbean sauce.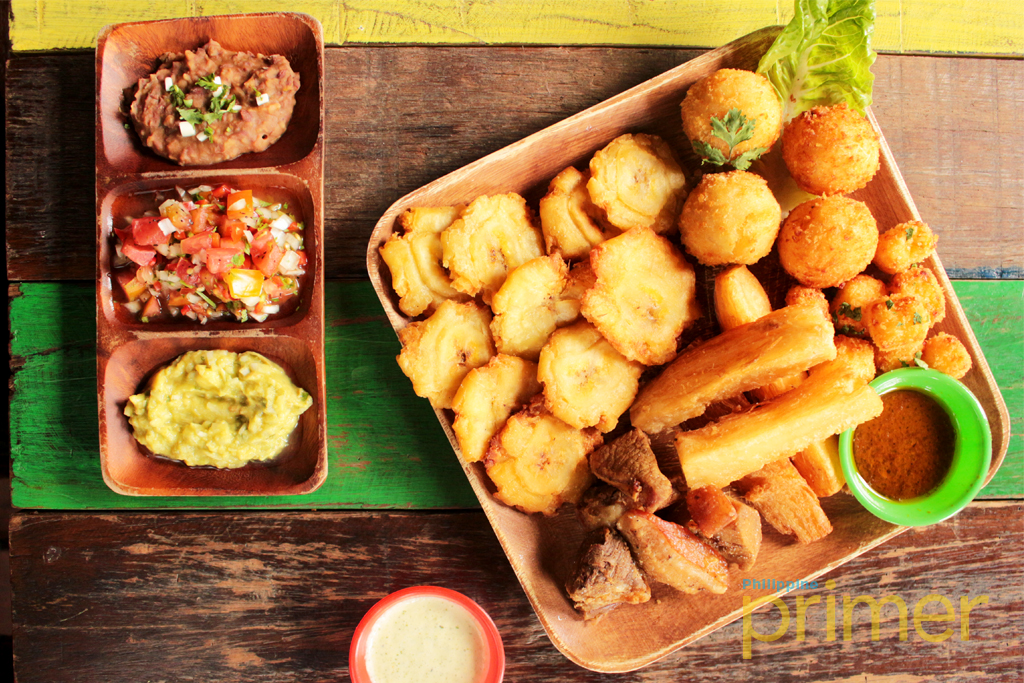 GREAT FOR SHARING. Or not. We don't really think you can finish a whole plate with how much fun you'll bring to your table once you order their Surtido de Bocas.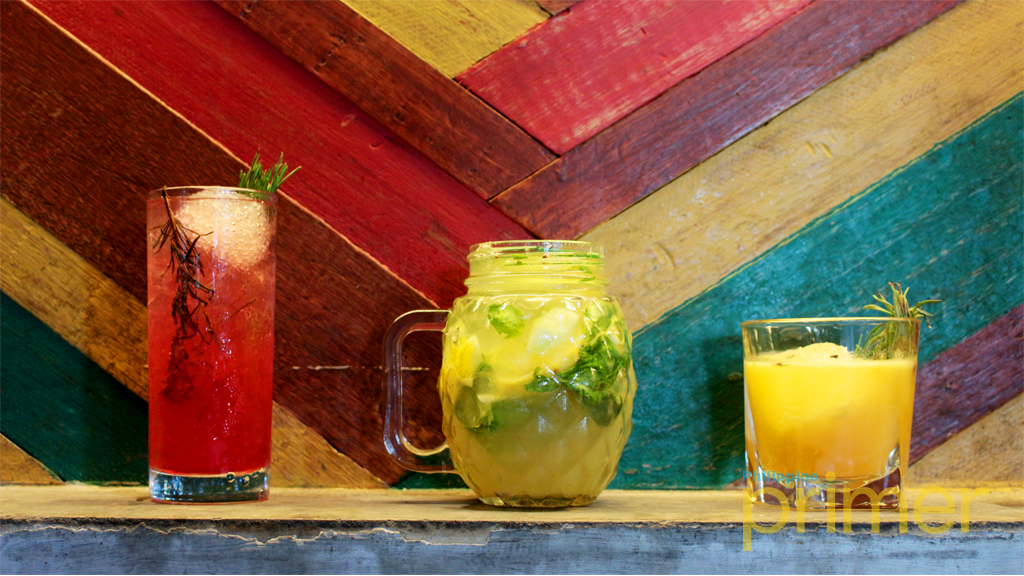 SIGNATURE COCKTAILS. Make sure you get one of these whenever you visit Pura Vida: (from left to right) No Army, Summer Melted, and Puro Sour. All of these are at Php 270.
Another crowd favorite is their recently-released Surtido De Bocas. For Php 750, get a taste of their best-selling appetizers/bar chow: Chicharones con Yuca (pork rinds with cassava, Php 220), Patacones (fried plantains, Php 230), Enyucados (fried cassava balls, Php 230), and Dados de Queso (cheese dices, Php 250).
It's the perfect plate for you and your bar buddies… or even for yourself if you're really not looking to share (it's hard not to, though).
He's also bringing in a full reggae ambience, with colors and images that will resonate with anyone who's familiar with the culture. It also helps that they play mostly reggae music on any given night, so you can really soak up your fill of reggae.
Want your fill of Costa Rican food and reggae beats? Then head on over to Pura Vida, located at Don Pedro St. cor. Jacobo St., Makati City, Metro Manila. They're open every day from 6 p.m. to 2:30 a.m. For promos, please follow them on Facebook (Pura Vida Manila) and Instagram (@puravidamnl).
---
Written by Andronico Del Rosario
General Information
Don Pedro St. cor. Jacobo St., Makati City, Metro Manila
0919-310-0535
6 p.m. to 2:30 a.m