Papa Dom's Bar and Restaurant in Tagaytay is the Ideal Venue for a Nightcap
You will never run out of things to do in Tagaytay. From trekking to the peak of Taal Volcano to admiring works of art at the many museums in the city, there will surely be something for everyone to do in the city.
When the day starts to mellow down, Papa Dom's Bar and Restaurant provides the ideal backdrop for a night out with your loved ones or your friends.
Located along Tagaytay-Nasugbu Highway, Papa Dom's Bar and Restaurant is one of the restaurants that you can find at Vista Point. 
Accompanied by lively music and good food, the establishment is nothing but vibrant and full of life. Apart from their delicious food, the restaurant is quite popular as a frequent venue for parties and events. 
Papa Dom's boasts a full bar that includes beer, cocktails, shots, spirits, wine, and even non-alcoholic drinks.  It also has a variety of food offerings that are composed of bar chow, sizzling platters and of course, Tagaytay's specialty—Bulalo.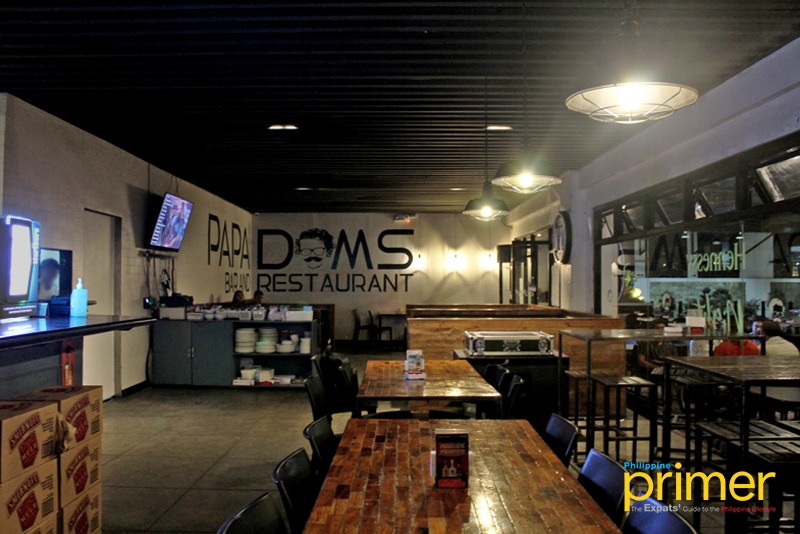 Their Nachos (Php 270) is a great start to a meal or a great companion to a bottle of beer. It is worth noting that the nachos are not only eye-catching but also flavorful as it is drizzled with a generous dollop of cheese and other sauces that blend with each other to create a symphony of flavors.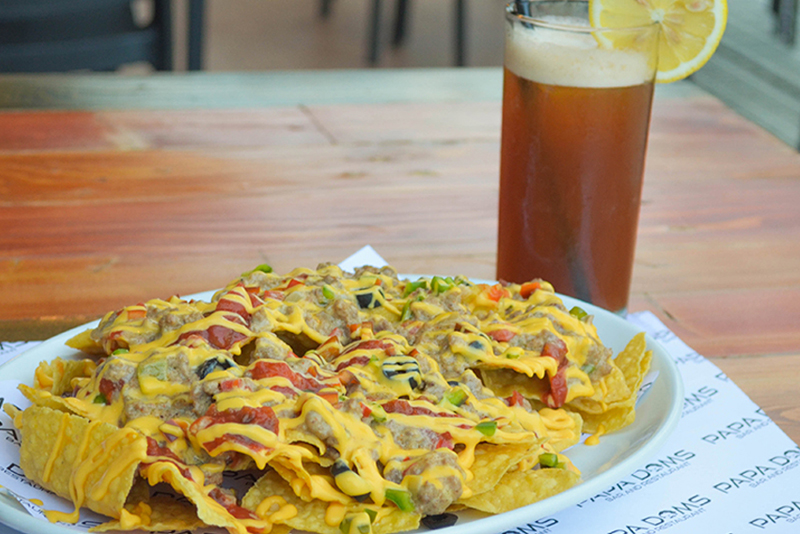 Nachos (Php 270)
For mains, try the Pasta Dominic (Php 290). Served with a side of bread, the pasta features a delectable sauce that will surely make you want to have a second helping!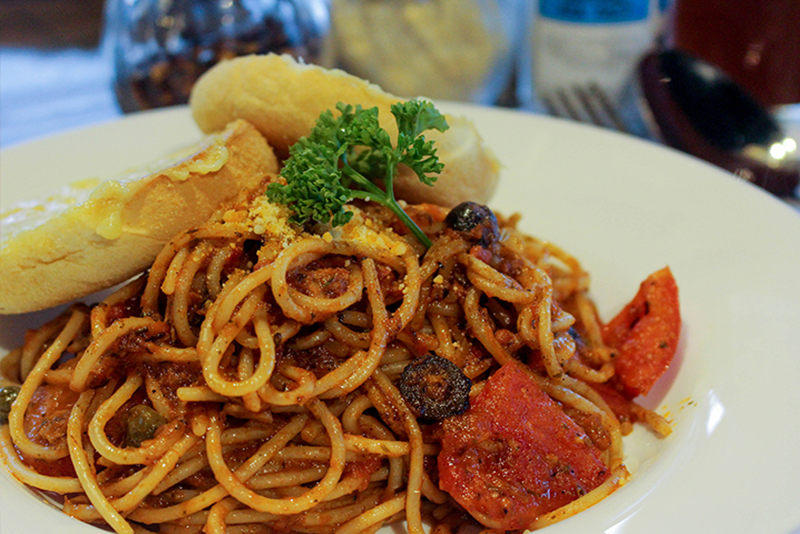 Pasta Dominic (Php 290)
Apart from being the ideal place to spend a night out, the view from the establishment is just as fantastic. Papa Dom's Bar and Restaurant opens in the afternoon, so you can have your lunch while enjoying the view of Taal Lake.
It is advised to come early if you are planning to have a night out at the establishment as it gets quite full during the evening.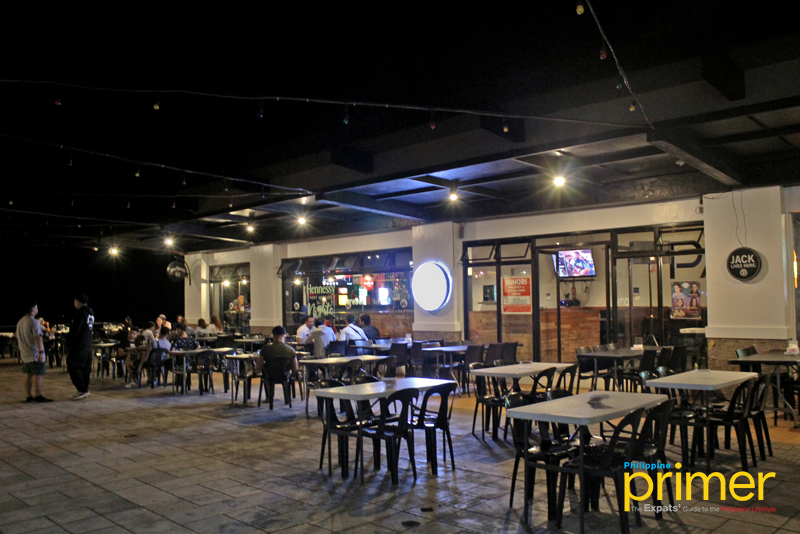 How to get here
Papa Dom's Bar and Restaurant is located at Vista Point, along the Tagaytay-Nasugbu Highway, approximately 7 minutes away from Olivarez Plaza.
By car: From Olivarez Plaza, head south towards the Tagaytay Rotonda and continue onto the Tagaytay-Nasugbu Highway. Along the way, you'll pass by Bag of Beans, Jaytee's Classic Filipino Cuisine and the SMDC Wind Residences. Papa Dom's Bar and Restaurant is on the left side of the road.
---
This first appeared in Philippine Primer Japanese and English magazine's December 2019 issues.
Images courtesy of Papa Dom's
General Information
Vista Point, Maharlika West, Emilio Aguinaldo Highway, Tagaytay City
0917-900-2092
12 p.m. to 3 a.m.