Find "chemistry" in Bitters Bar, BGC
This apothecary-themed bar will be your next favorite bar in BGC!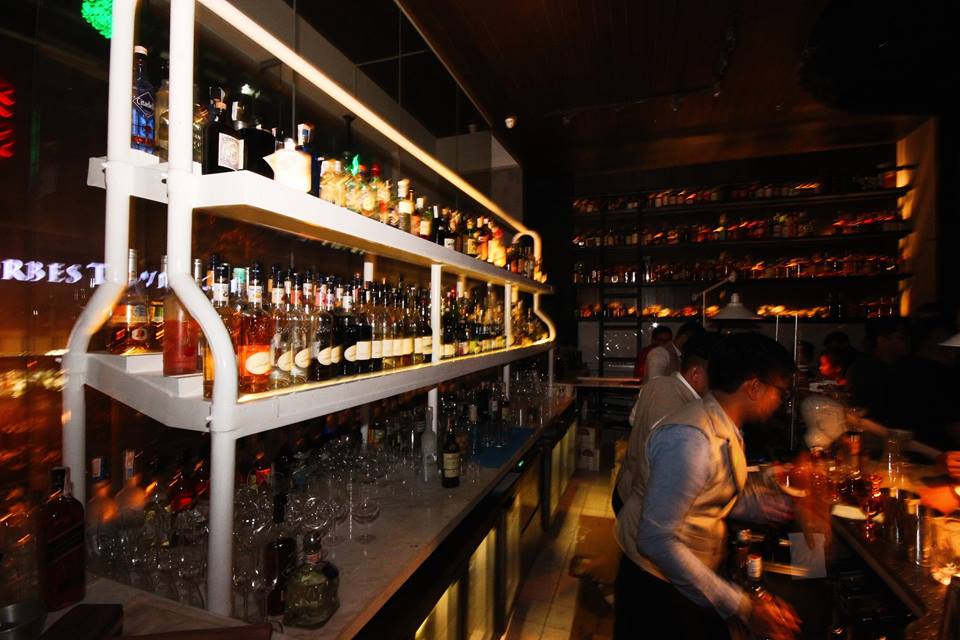 BITTERS BAR. BGC's newest booze spot. Image grabbed from Bitters Bar's Facebook page
You may think that all bars look the same in Manila. But this particular bar owned by the same persons behind ABV, Mandalay, and Belle and Dragon will make you think otherwise. Bitters Bar, with a cool and catchy slogan "Walk in bitter, walk out taken," has caught the attention of many for its quirky theme that gets people interested what this bar has to offer.
The whole theme of the bar is very medical. The bar uses flasks and beakers for containers, the bar itself looks like a laboratory, and the additional pieces that add to the whole apothecary-vibe such as actual surgery masks and trays make it look more impressive. Of course, their collection of booze does not disappoint: they have classic cocktails, bitters, whiskeys, and more. Moreover, their talented bartenders are there to concoct your "prescribed" drink, anything that can cure your "ailment."
Have a dose of your own medicine—in this case, maybe a glass of cocktail will do- at Bitters Bar in Bonifacio Global City!
Unit 7A/B8 Burgos Parklane, Forbestown Road, Bonifacio Global City, Taguig
02-942-9750
5:00 pm onwards (Monday to Sunday)