Encima Roofdeck Restaurant in Poblacion, Makati: Satisfy Your Tex-Mex Cravings
Updated as of June 19, 2023.
If you're in Poblacion, Makati and searching for a unique rooftop dining spot with great food, drinks, and views, make sure to check out Encima Roofdeck Restaurant. Trust me, it's a hidden gem that will leave you with delightful memories and a desire to come back for more!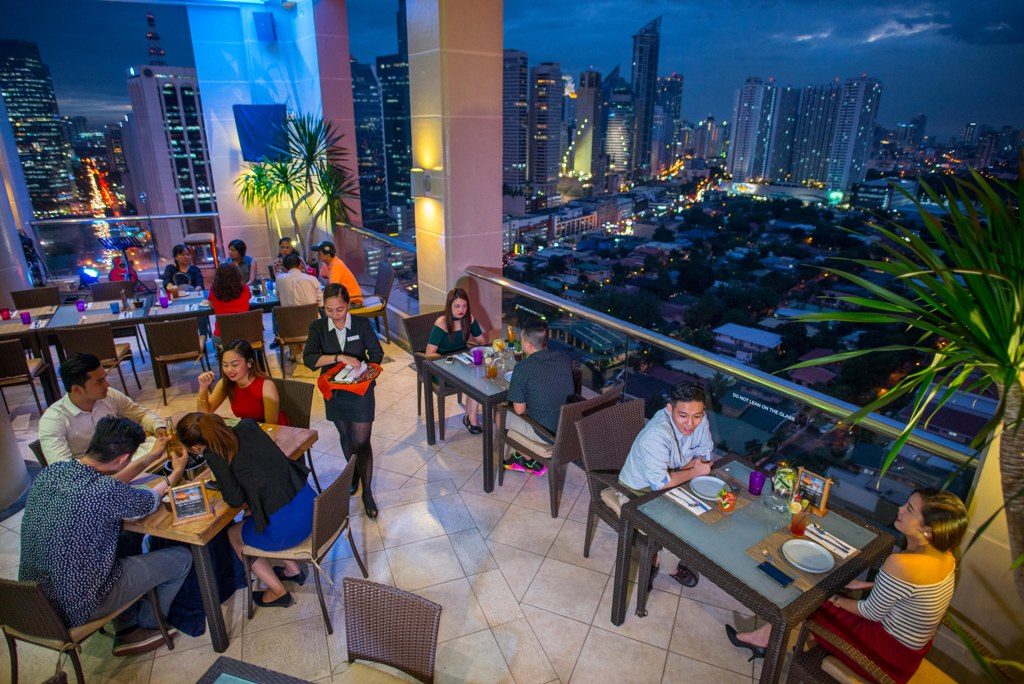 VIEW FROM TOP. Encima Roof Deck is on the SP floor of City Gardens Hotel / IMAGE from City Garden Hotel
On 2017, it was just a simple restaurant that happened to be on the roof deck of City Gardens Hotel. Now, they elevated themselves into becoming Encima. Their new name, which means above in Spanish, also inspires their Tex-Mex menu and interiors. Embracing the outdoors, they kept the roof deck open to allow diners to both eat and enjoy the Makati skyline at the same time.
Tex-Mex cuisine is mostly characterized by Mexican staple foods with milder substitutes replacing traditional ingredients. In Encima, not only do they balance the American and the Mexican dishes together but they also listen to their customers and offer a special menu that they spice up every month.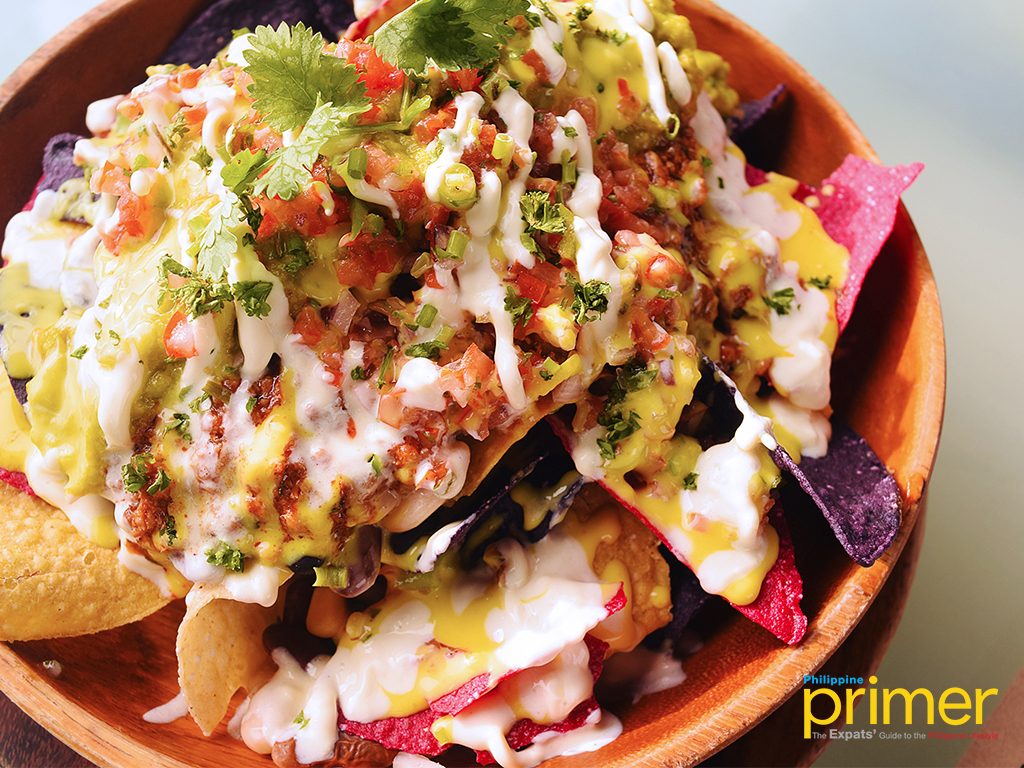 NACHOS SUPREMA (Php 410). Nachos loaded with beef, salsa, black olives, cilantro, spring onion, guacamole, sour cream, pico de gallo and cheese sauce. It is surprisingly crunchy yet soft and easy to chew, thanks to the sauce. Once the chips absorb the sauces, you will be able to taste the interesting flavors of the toppings: savory, tangy, and spicy.
Many also find it enjoyable to admire the cityscape during the afternoon, watch the sunset, or look at Makati's skyscrapers at night. Other than having blinds and a roof above your head, Encima is very much a rooftop lounge with smoking areas and non-smoking tables. At night, they have beautiful outdoor lights perfect for both a rooftop party or a classic date.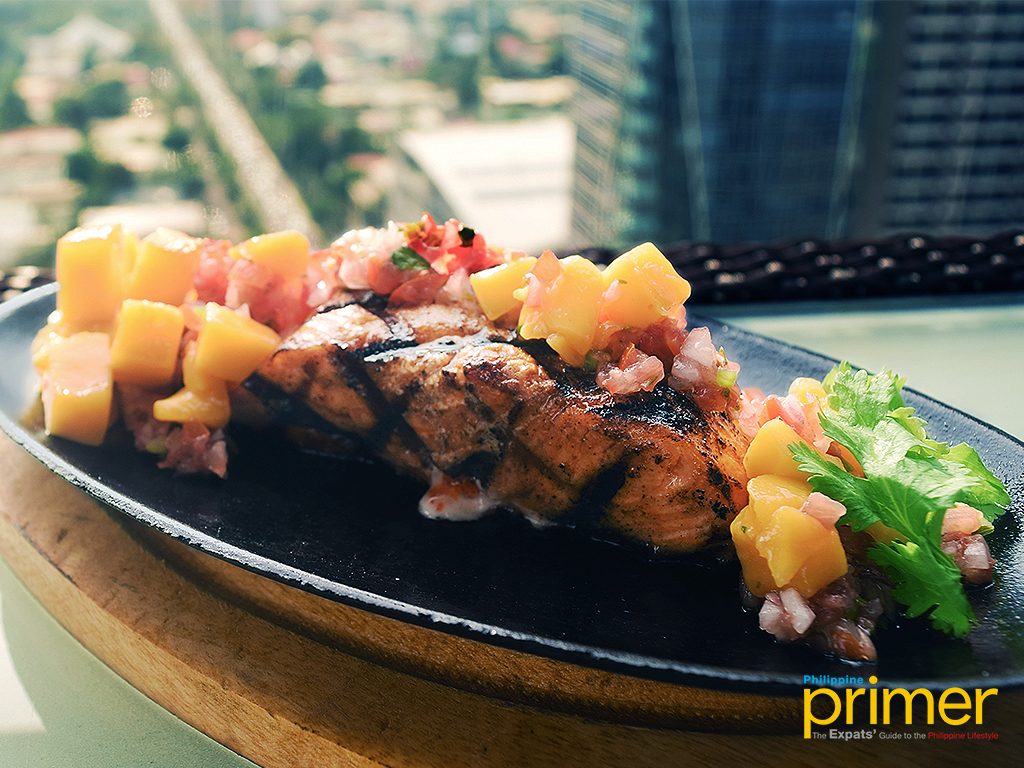 SALMON MEXICANA (Php 790). A hefty portion of charred salmon that retains its juiciness elevated with a special mix of spices. It's topped with mango jalapeno salsa to give it a burst of flavor and zing.
And did I mention their drinks? Encima Roofdeck offers a well-curated selection of cocktails, spirits, and other beverages to complement your dining experience. Sipping on a refreshing cocktail while enjoying the panoramic views is definitely a great way to elevate your visit.
City Garden Hotel guests can also lounge by the swimming pool and enjoy their dishes with flair. The restaurant also accepts any requests to alter the dishes for allergies as well as tone down or amp up the heat in their offerings.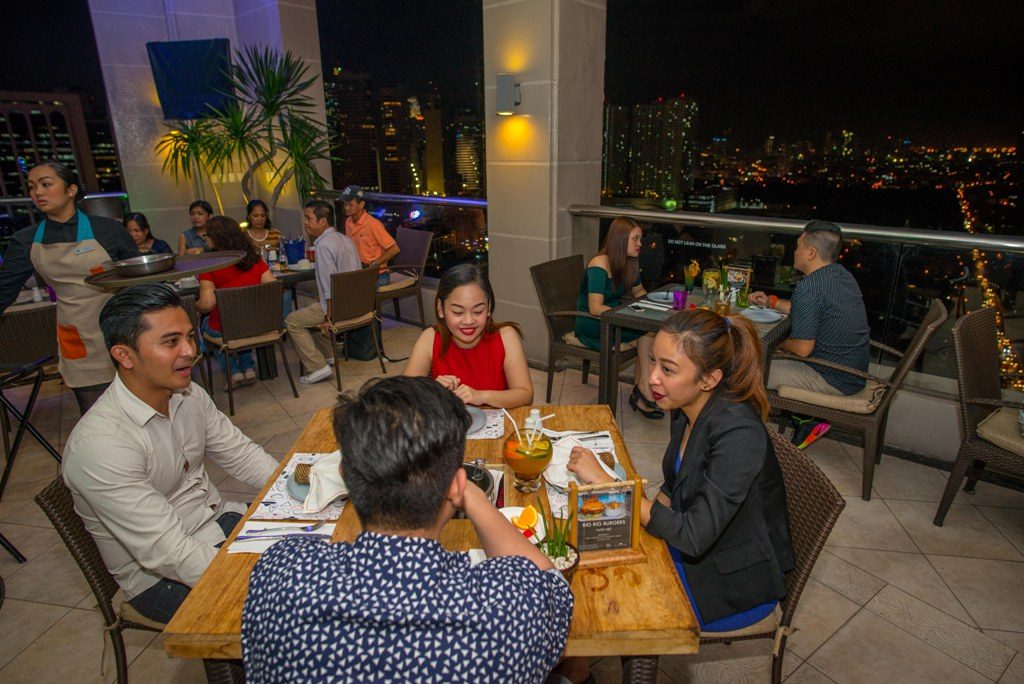 IMAGE from City Garden Hotel
Whether you're looking for a place to have a romantic date night, celebrate a special occasion, or simply hang out with friends, Encima Roofdeck Restaurant in Poblacion fits the bill.
General Information
SP Floor, City Garden Hotel, 7870 Makati Avenue corner Durban St., Poblacion, Makati
8835-3554
0917-8860-380
3 p.m. to 10 p.m.
Restaurant Menu
You can scroll the image left and right.