Bravo Beach Restaurant in General Luna, Siargao Offers Complex Taste of Spanish Delicacies
Bravo Beach Restaurant in General Luna, Siargao Offers Complex Taste of Spanish Delicacies
Situated in General Laguna in Siargao, Bravo Beach Resort has an in-house restaurant where guests can savor the best of Spanish cuisine. In this restaurant, everyone will surely enjoy their food while being entranced by the picturesque view of the Pesangan Reef and the Pacific Ocean.
Also read:  Bravo Beach Resort in General Luna, Siargao: A Surfer's Paradise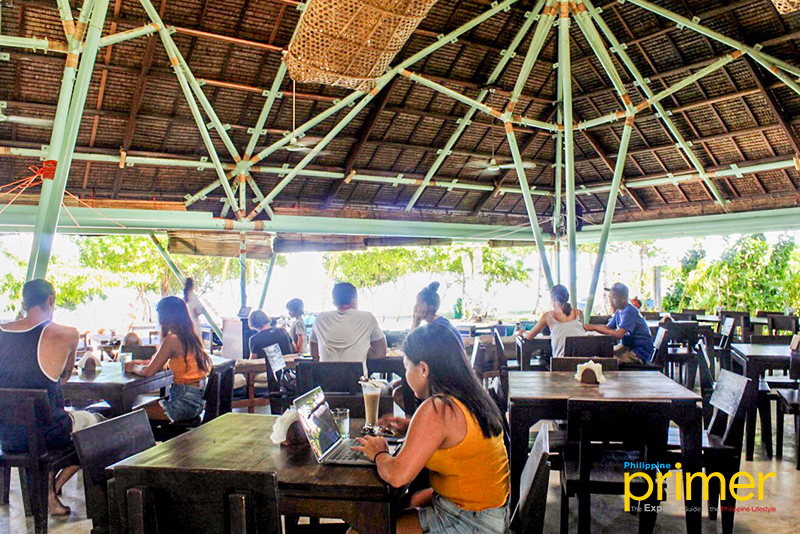 The restaurant's roof is thoroughly thatched, that creates a total summer vibe
One of the dishes Bravo restaurant has to offer is the Slow Cooked Pork Curry (Php 290). According to the chef, he uses pork instead of chicken or beef as the main ingredient because it can be sourced easily on the island. He adds coconut sambal to the dish and serves it with rice.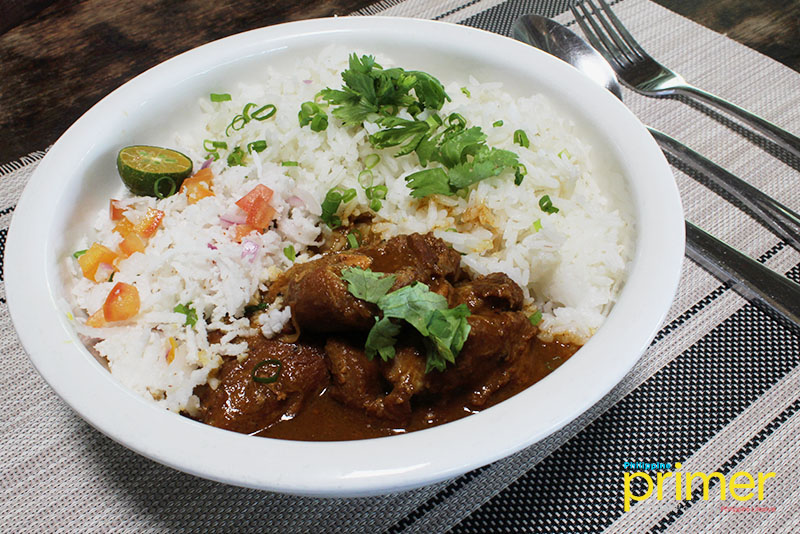 Slow Cooked Pork Curry (Php 290)
Sample one of their bestselling seafood dishes, Tuna Tataki (Php 340), made with pan seared fresh tuna, prepared with a flair of Japanese cuisine, and dressed in olive oil and fried garlic.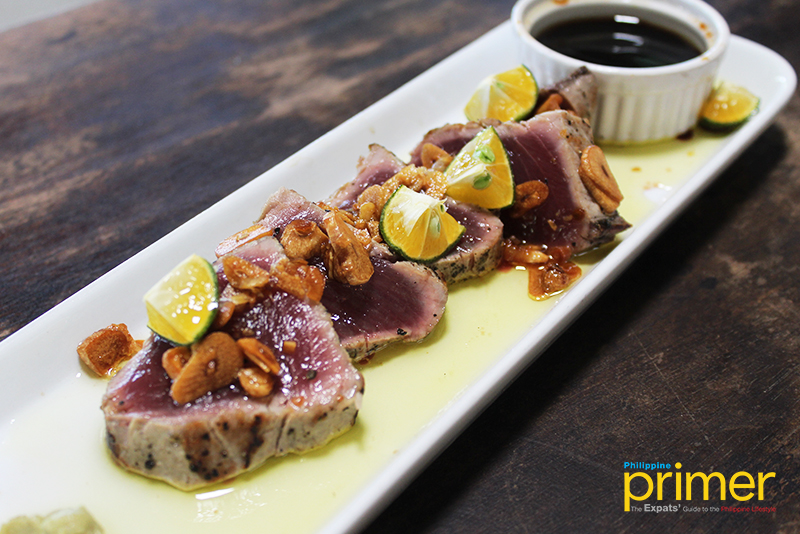 Tuna Tataki (Php 340)
End your meal with a sweet treat of their Cheese Cake (Php 190). Perfect for dessert, this treat is made of white chocolate with coconut and cheesecake. The cake's salty and sweet savor will truly satisfy your appetite.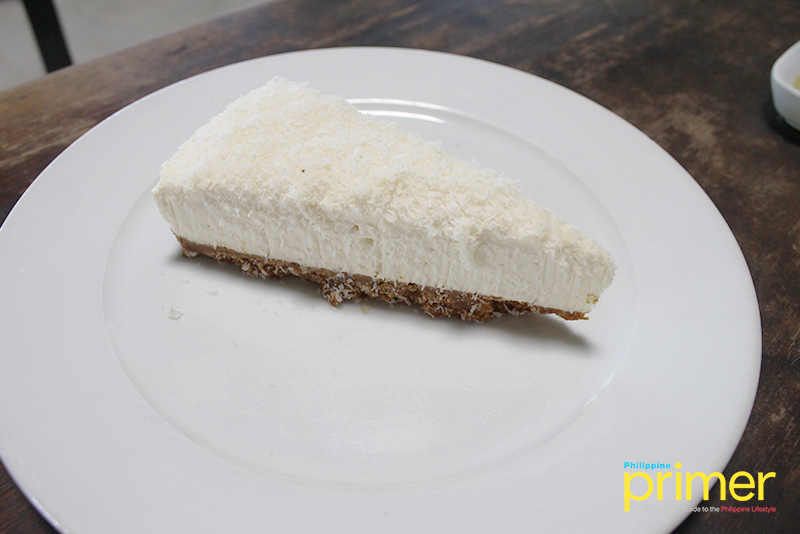 Cheese Cake (Php 190)
During our visit, we were able to speak with the restaurant's Spanish head chef, David Lopez, who studied culinary in Spain. He is a highly experienced and recognized professional raised in the world-famous restaurant, The Basque Kitchen, in the United Kingdom, where he used to live for several years.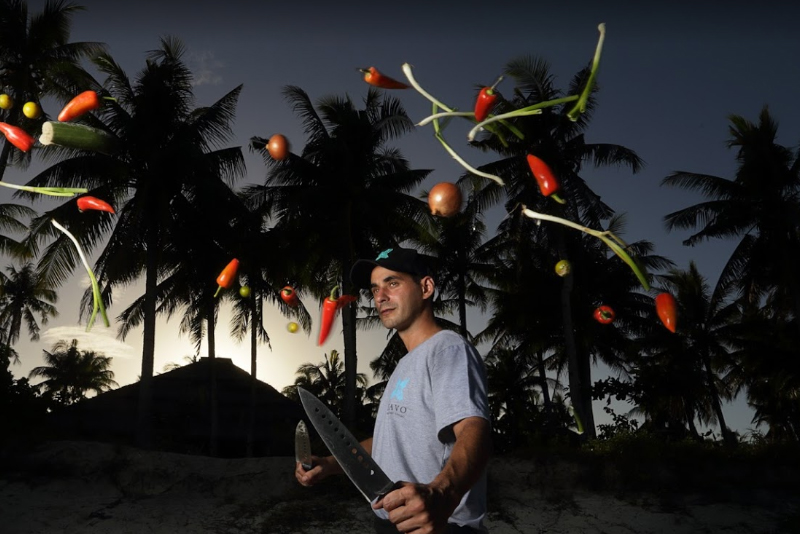 Chef David Lopez /IMAGE bravosiargao.com
According to him, he first arrived in the Philippines for a vacation in 1994 and it was only six years ago when he decided to settle down in the country. Before coming to Siargao, he had his own restaurant in Bacolod City and only decided to sell it after a mutual friend from the resort asked him to manage the restaurant, he shared. "I was interested so I readily accepted it and offered my experience." Chef Lopez also worked and trained in countless high-end establishments, from Michelin-starred restaurants to 5-star hotels.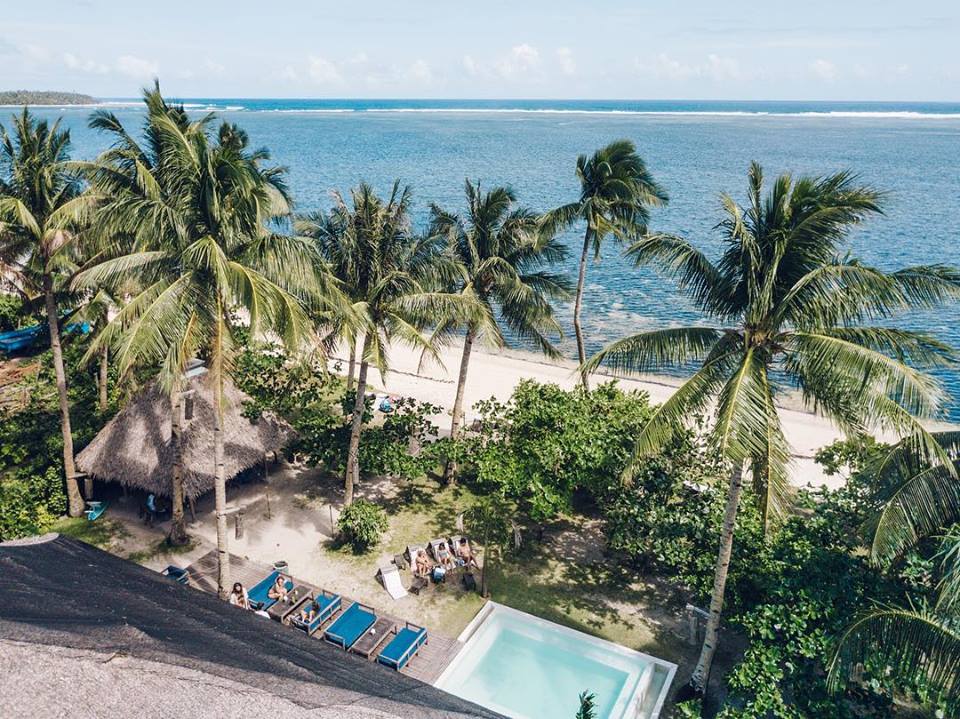 Aerial view of the beachfront near the restaurant /IMAGE bravosiargao.com
Moreover, the restaurant has a bar for diners and guests to unwind while having good drinks. They offer wines, which are sourced mostly from Spain.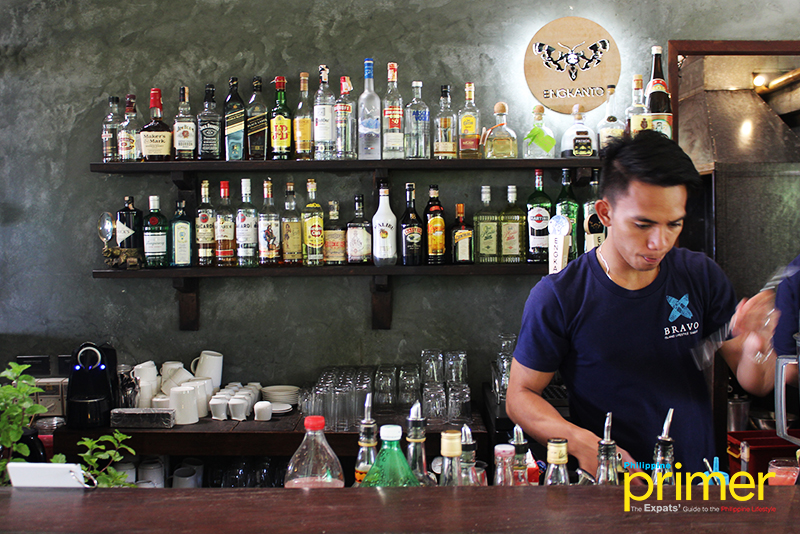 The restaurant is also a nice place to have good drinks
Interestingly, the bar is the only one on the island that offers Engkanto Beer from Manila. Other alcoholic beverages are international brands such as Tiger, Mahou, and Heineken.
What is more exciting about dining in the restaurant is that it has an airy and modern dining space, exuding a laid-back ambiance, a perfect place to have the pre- and post-surfing meal. They also have a swimming pool where you can indulge yourself in for a while even if you are not staying in their resort.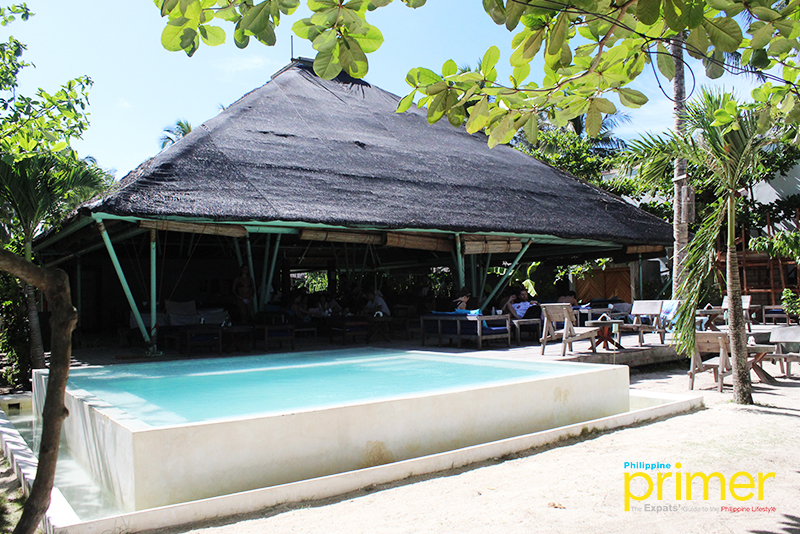 Take a quick dip in the pool while waiting for the food
Savor Spanish delicacies in Bravo Beach Resort's in-house restaurant located along Tourism Road, Barangay 5, General Luna, Surigao Del Norte. It opens from Monday to Sunday (Breakfast: 7:00 a.m. – 10:30 a.m. Lunch: 11:00 a.m. – 2:30 p.m. Merienda: 3:00 p.m. – 5:30 p.m. Dinner: 6:00 p.m. – 9:30 p.m.).
For more information, visit their website: www.bravosiargao.com/ and Facebook page: www.facebook.com/bravosiargao/ or send an email to stay@bravoresort.com. You may also call +63 999 877 8518 | +63 905 395 5493, for reservations.
---
This first appeared in Philippine Primer Japanese Magazine's December 2018 issue.

Tourism Road, Barangay 5, General Luna, Siargao, Surigao Del Norte

+63 99 987 78518 | +63 905 395 5493

Breakfast: 7:00 a.m. - 10:30 a.m. Lunch: 11:00 a.m. - 2:30 p.m. Merienda: 3:00 p.m. - 5:30 p.m. Dinner: 6:00 p.m. - 9:30 p.m.