Azito Lounge in Makati Keeps the Party Luxuriously Exclusive
Whether you are someone who traces back his or her roots to the nature of the sprawled out extroversion or to that of the overtly curt introversion, you can definitely treat yourself to a night of party fun in Azito Lounge without compromising your regular definition of fun.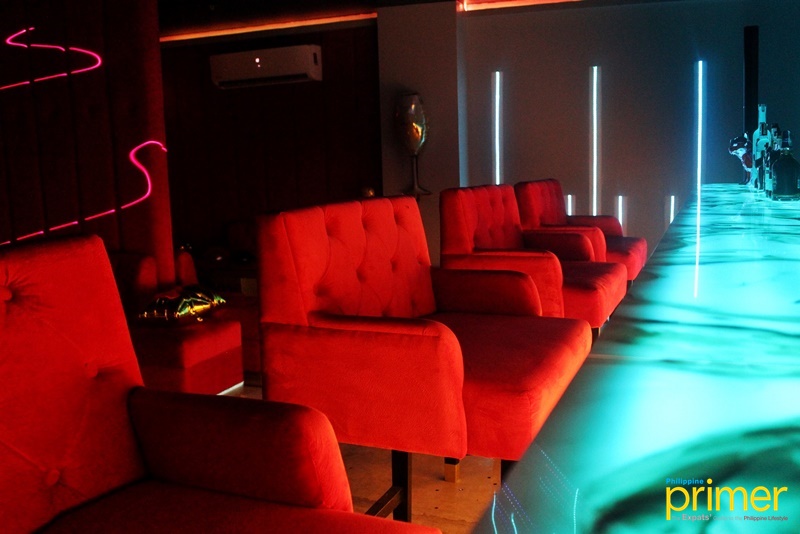 Azito Lounge in Makati features a compressed yet airy space
Foremost, because this recently-unveiled bar in a quaint expanse within Makati City sees a fine balance to things like an ambivert—it shies away from the public eye yet it finds delight in dancing lights and rhythmic music.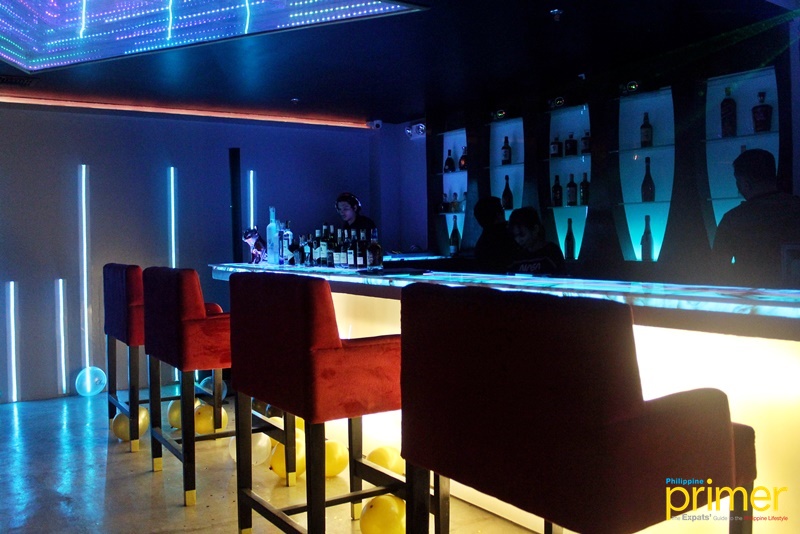 The bar counter is equipped with high solo chairs, perfect for people who want to spend a night out with oneself
Once you find yourself along Bakawan Street in San Antonio Village, you would not be instantly welcomed by Azito Lounge. You would, instead, have to firstly traverse six floors into a meek building before you see where it sits.
And only by entering the fire exit would you be lead to the card-controlled door that acts as the barrier between the quiet world outside and the compact space of the bar boasting two floors of steady entertainment.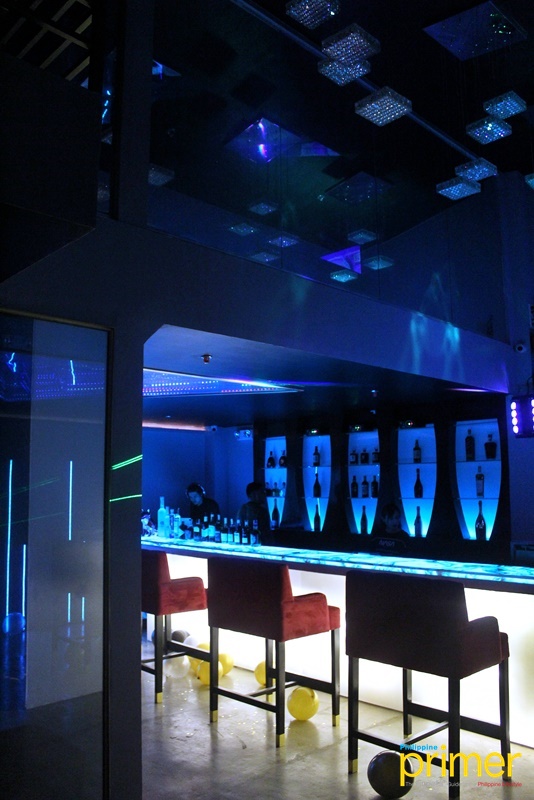 Two floors of exclusive entertainment spaces await at the bar
The bar's ground floor is focused on delivering a night comprised of finely-curated food and beverages that highlight the Azito-experience of composed exuberance with its brightly-lit marble bar counter, red gamuza couches, and DJ on the far corner.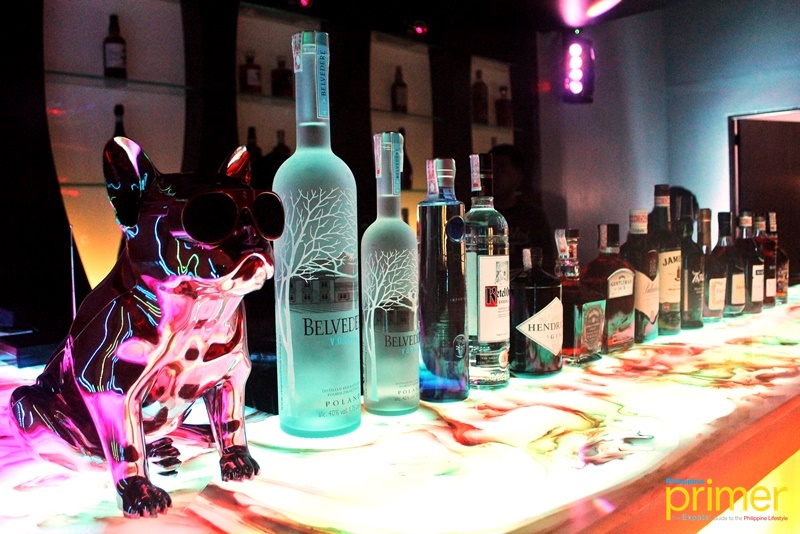 The visually-pleasing marble counter whose color changes from time to time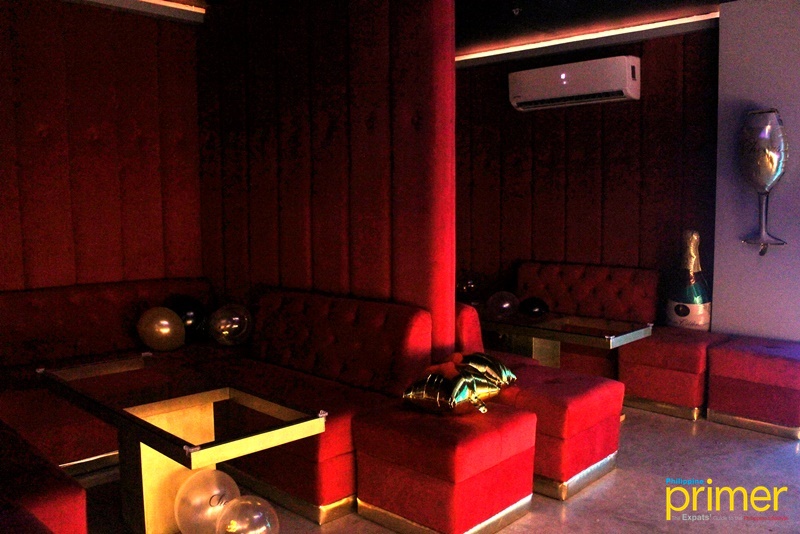 A division of spaces for different groups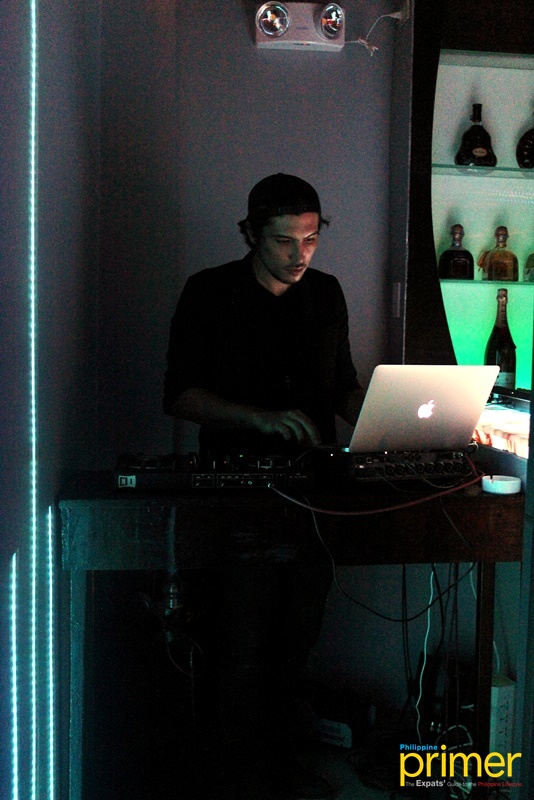 Azito Lounge's in-house DJ will definitely perk you all throughout the night with the kind of music that makes you dance sans the extra loud beats that sometimes spoil the fun
Meanwhile, the upper floor or the VIP Lounge is dedicated to darts and karaoke sessions, offering the kind of entertainment not readily offered in other establishments like such.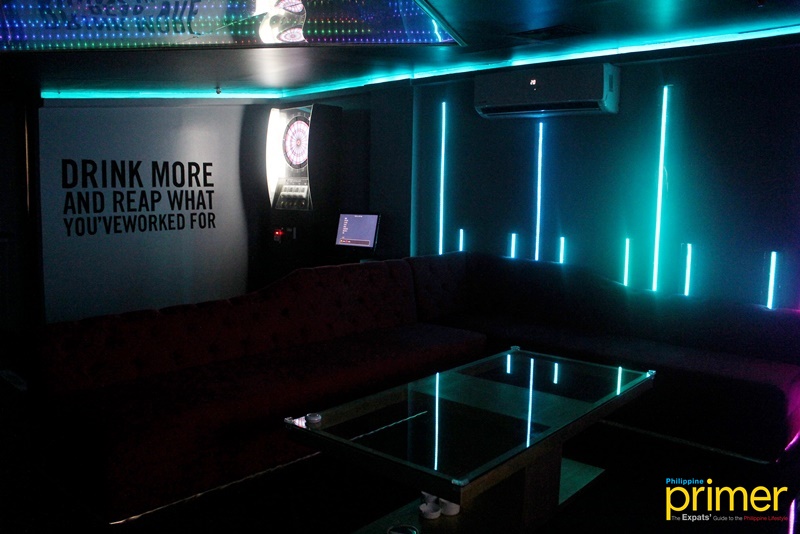 Play darts while you have your chosen drinks in hand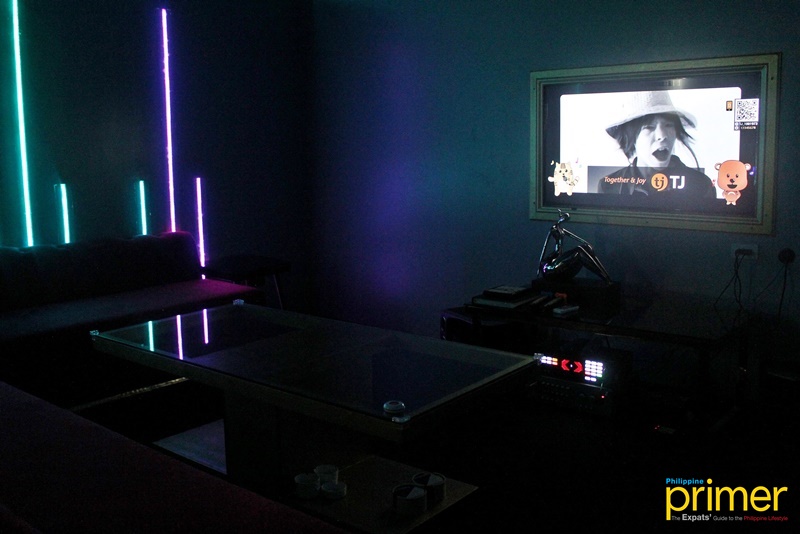 Sing your hearts out for the night with Azito's karaoke machine
Azito Lounge offers a myriad of food that easily and readily goes well with varying beverages, prominently because of their collective nature that's rooted in complementing the likes.
Among these are Asparagus Bacon Roll (Php 900), Kani Salad (Php 650), Cheese Platter (Php 1,100), and Buffalo Wings (Php 680). 
Meanwhile, for the drinks, a definite must-try is Strawberry Slush, which will give you an impression of drinking creamy strawberry milk straight out of a carton. The only difference is that it graces your system with a friendly ounce of alcohol.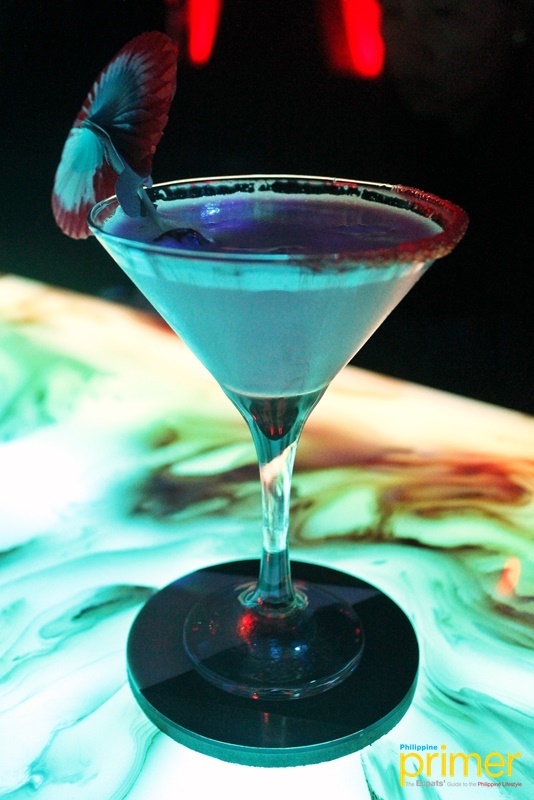 Strawberry Slush
This cocktail variant is off-the-menu, so make sure you pass a word to the bartender if you want to try it—and we very much so recommend it.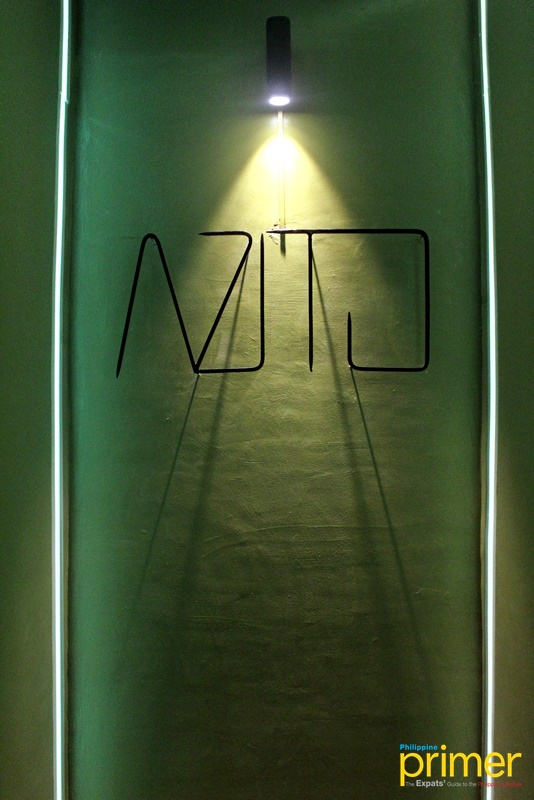 Azito Lounge is currently on their soft-opening, so everyone is welcome to join the fun. However, entrance to the bar will soon require an exclusive membership card once they are officially open.
How to get here
Azito Lounge is located on the sixth floor of The Sliding Door Company's building along Bakawan Street in San Antonio Village, Makati City.
By public transport: From Ayala Triangle Garden, ride a bus bound to Baclaran and then get off at the Mayapis stop. A walk to Bakawan Street takes more or less 15 minutes.
---
Written by Shairah Nabong

7373 Bakawan St., San Antonio Village, Makati City

reservations@azitolounge.com