Antidote in Makati: Watch Your Poison Become the Cure
To escape the stress of the city, you don't have to hit the road and confront traffic. Leave your car parked, take the elevator, and travel up to the roof deck of the 34-story I'M Hotel in Makati, where you will find the perfect hiding place. Antidote bar is your best remedy for the modern day stress.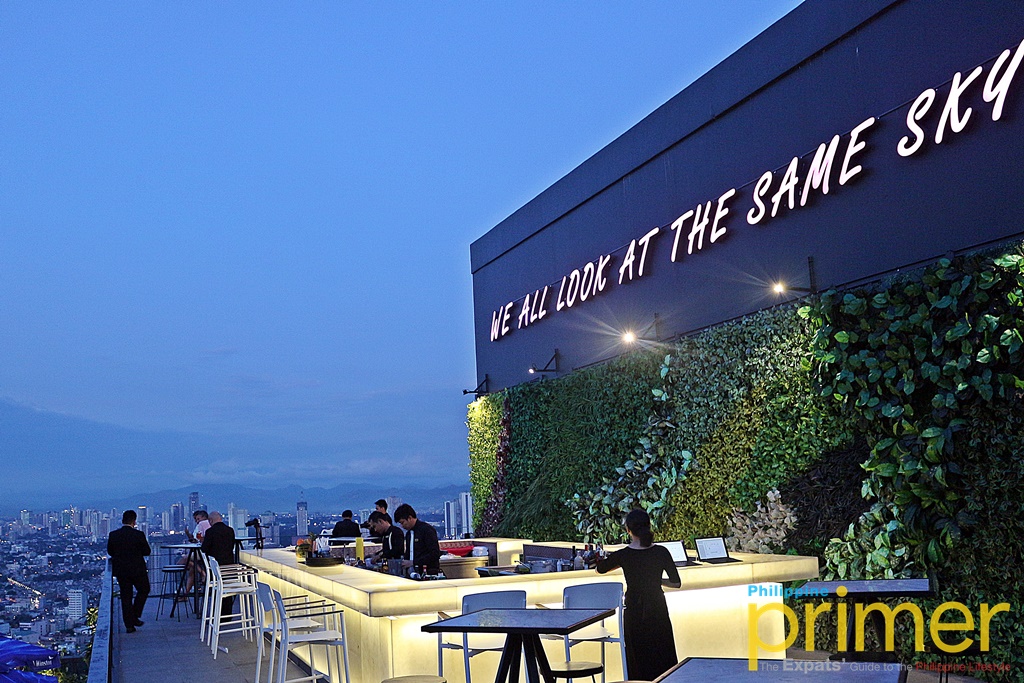 Antidote is the first and only jellyfish rooftop bar in the Philippines. Aptly named so, this bar aims to be the ultimate cure for people's stress and troubles. Countless of jellyfish swim gracefully inside a thin wall aquarium that extends from one side of the bar to the other. Watching these translucent stinging animals is like watching your poison turn into a mesmerizing, glowing spectacle that becomes the cure of itself.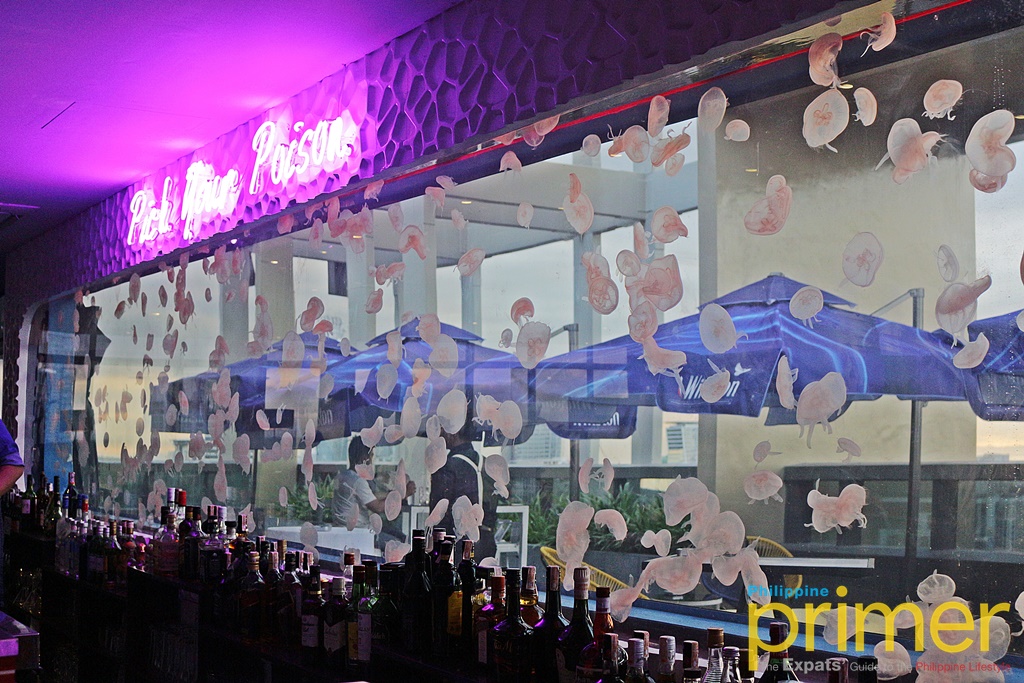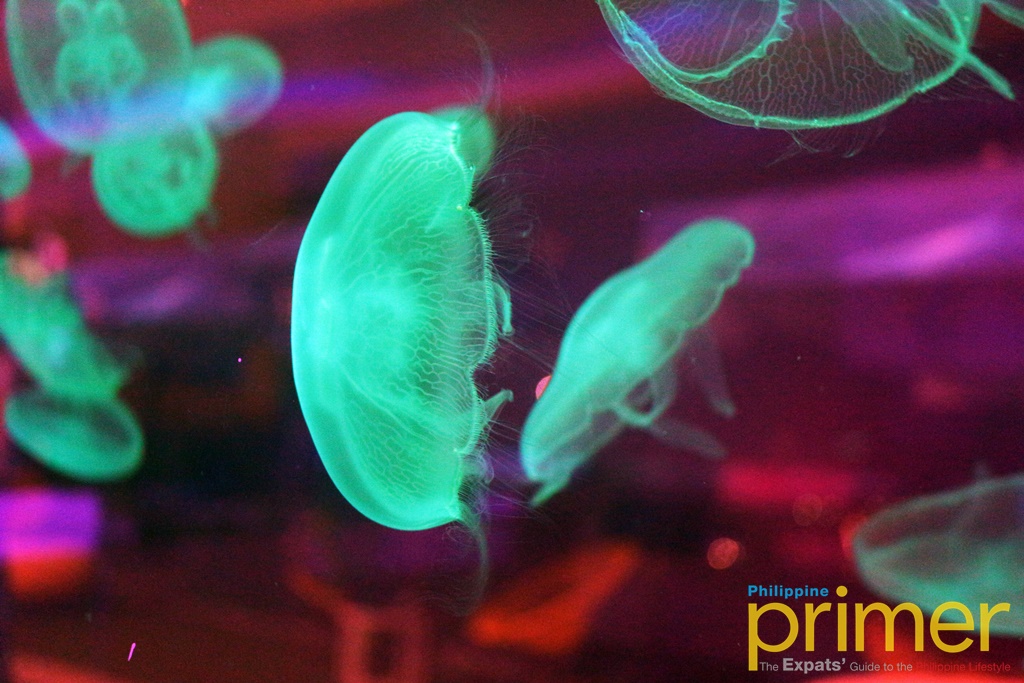 From the rooftop, which is solely occupied by Antidote, you can peacefully watch the world below that you are hiding from. It's different, and it feels good.
The south side of Antidote exudes a laidback feeling with its setup of glass tables and rustic woven chairs. This side has a wide view of Makati City, brimming with city lights and energy even late at night.
On the north side of Antidote, you can settle on comfy low wooden couches or high tables as you revel in the view of the northern metro dissected by the Pasig River. Looking farther away, you can take comfort in looking at the mountainous horizon.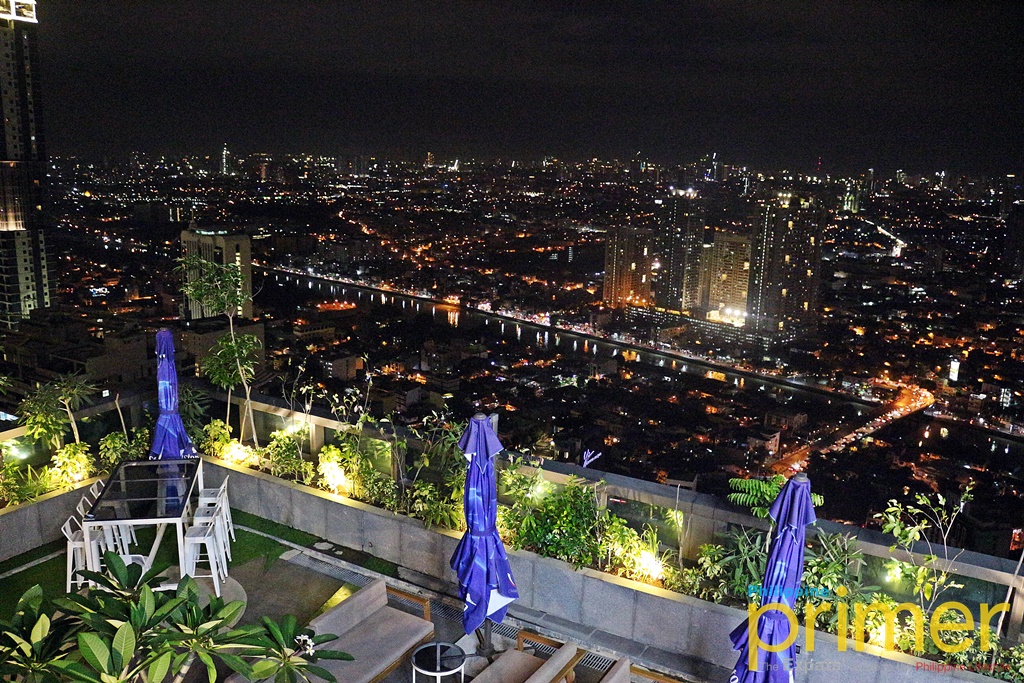 On the west side, there are comfortable low couches shaded by parasols, commanding a view of Manila Bay and the colors of the sunset. The east side meanwhile features a Zen-inspired area with long wooden benches, backdropped with green plants, while overlooking the rest of the eastern metro.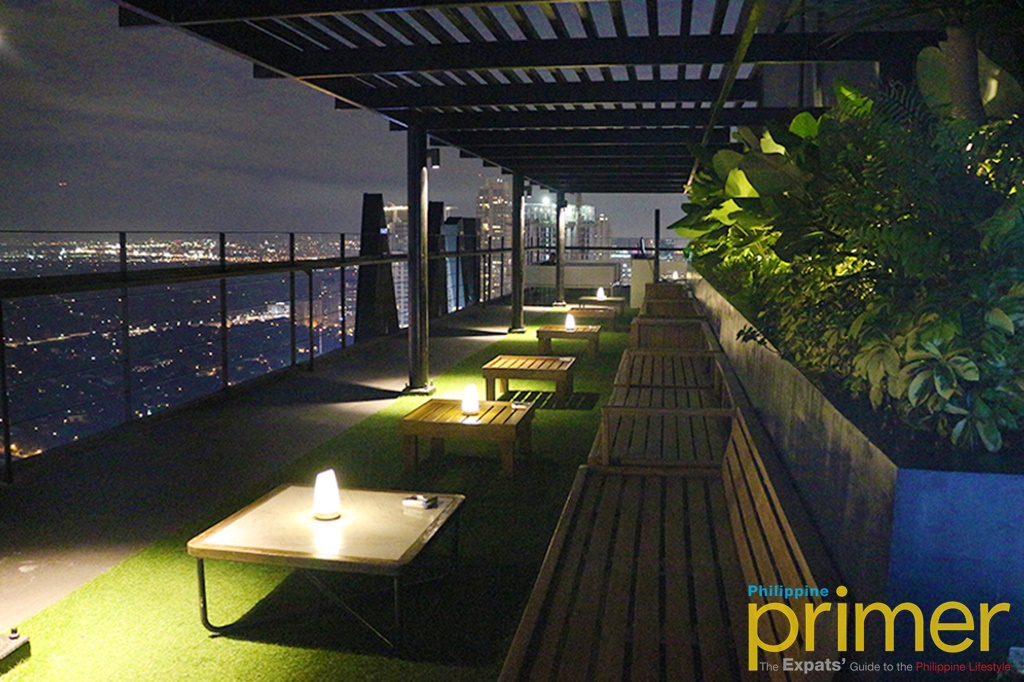 If you want to be closer to the sky, take the stairs going up to the mezzanine. This area is designed with a spacious open bar and high-top tables and high chairs. On the other hand, if you prefer to just enjoy your drinks as colorful lights and jellyfish dance around you, the indoor area is also very spacious with a lot of comfortable couches.
To give you the strongest and best-tasting medicine for stress, Antidote collaborated with the head bartender of New York's Mace, one of the World's 50 Best Bars (2017), to craft a cocktail menu that will complement your out-of-this-world bar experience.
A very interesting drink and no wonder a best seller is their Mr. DOMango which, at one look, might fool you with its bright and fun look with tapioca pearls—it's anything but a kid's drink! This drink gives a good punch and is perfectly enjoyable, especially if you're crazy over pearls!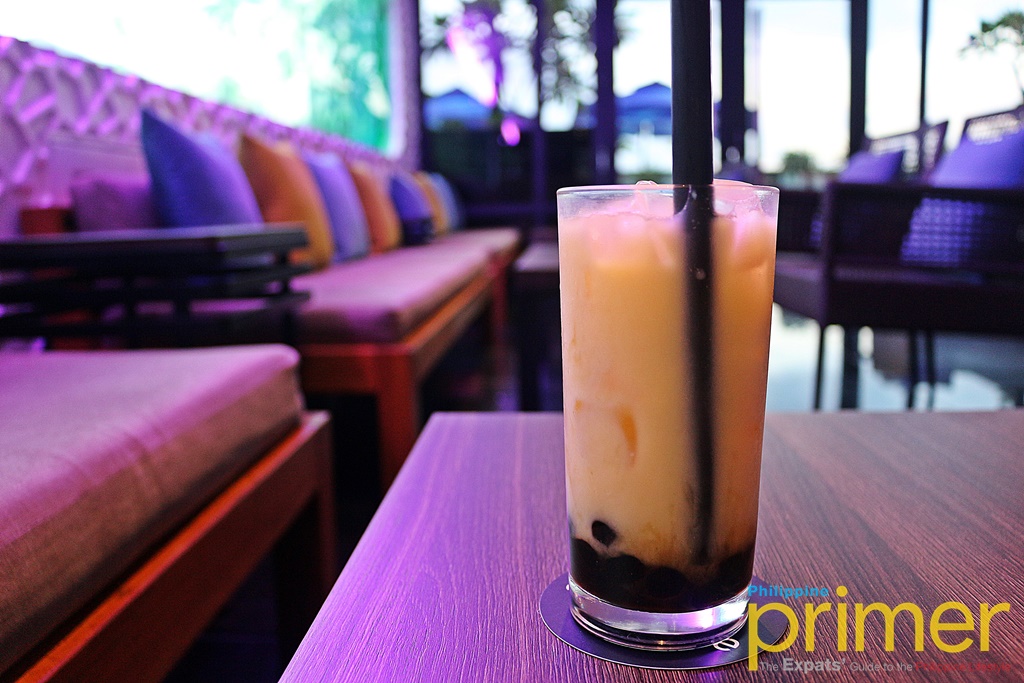 Mr. DOMango (Php 390) made with moringa-infused vodka, banana liqueur, mango puree, coconut milk, and tapioca pearls
This February, there are two latest additions to their cocktail menu: Scarlet Seduction and Greygoose Thyme and Dried Orange Spritz, which have been specially crafted to match the romantic season of love.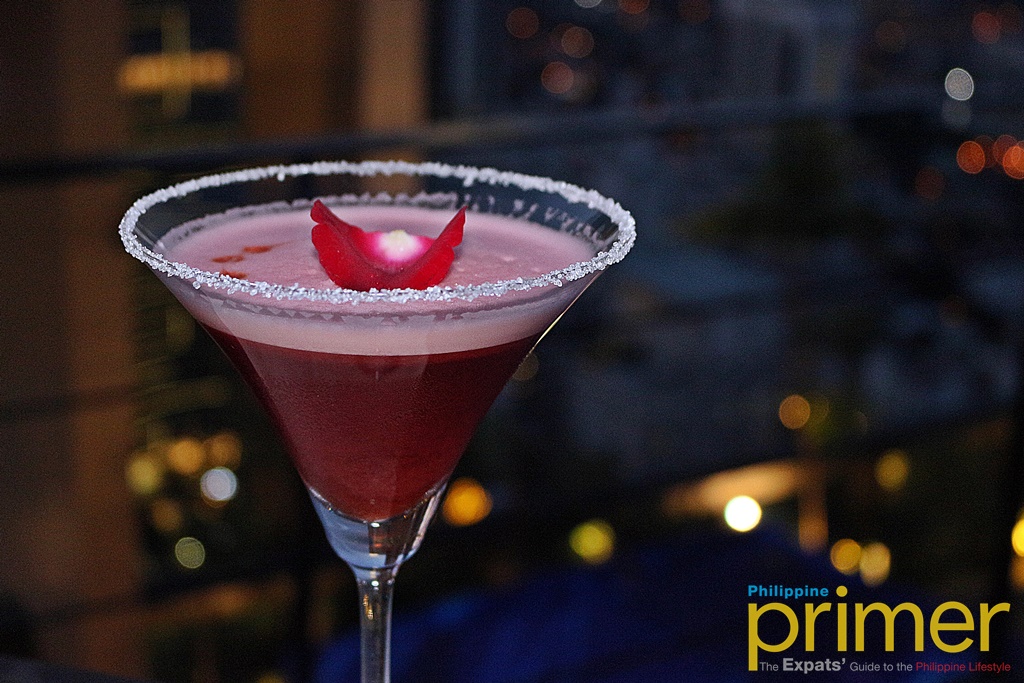 LIMITED OFFER. Scarlet Seduction (Php 350), a Valentine cocktail that took inspiration from a beautiful woman in red dress. Made with premium gin, fruit accents, and is rimmed with popping candy for a sweet surprise.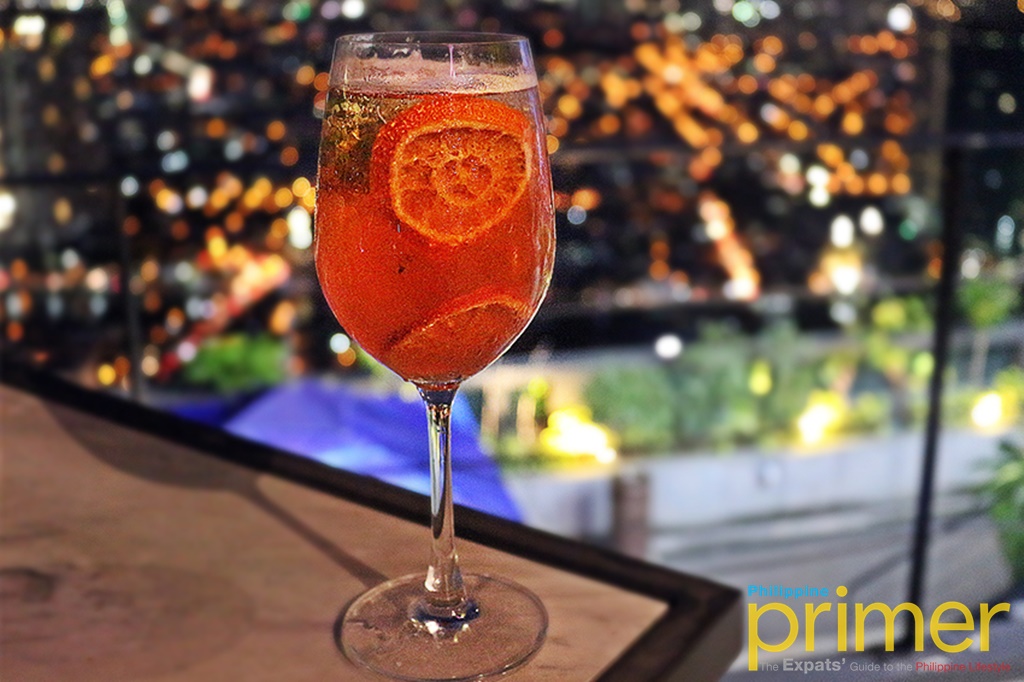 LIMITED OFFER. Greygoose Thyme and Dried Orange Spritz (Php 600)
Antidote also recently introduced delicious dishes, which everyone is sure to love. Be sure to try their Bacon and Lychee Yakitori, which has an unusual yet very delightful combination of flavors. The sweet and tangy taste of lychee balances out the flavor of the bacon, making this dish less of a guilty pleasure. Just pure pleasure!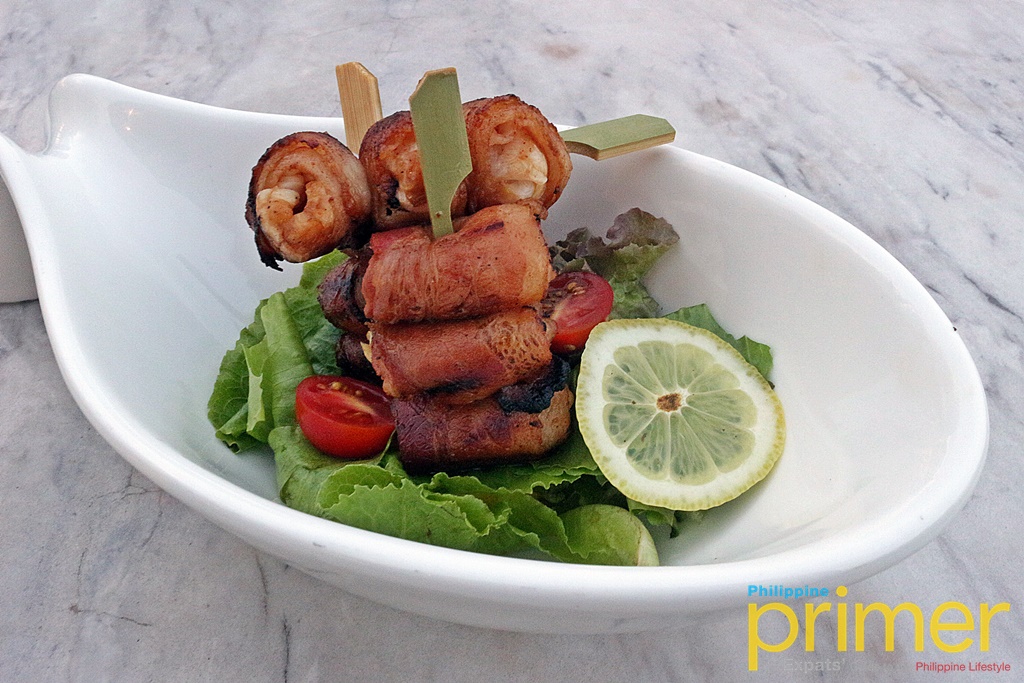 Bacon and Lychee Yakitori
Their Wagyu Ponzu Kushiyaki is another great snack to go with your cocktails. It is made with super soft wagyu cubes that melt in your mouth, and as they do, juicy and citrusy flavors start to play with your taste buds.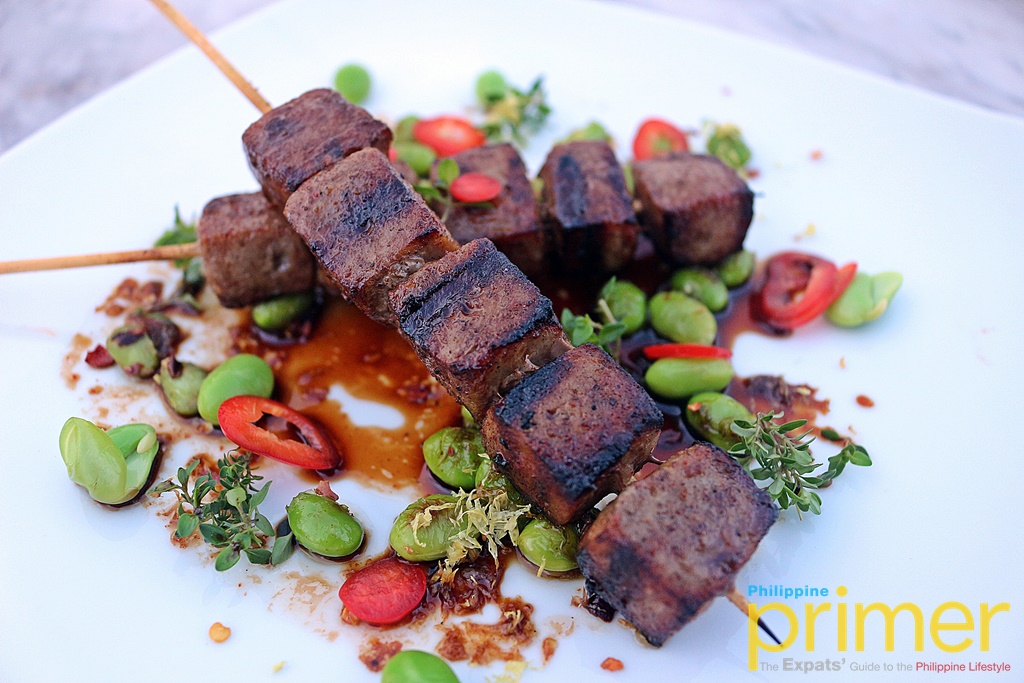 Wagyu Ponzu Kushiyaki
Their Prawn Cutlets meanwhile is not purely seafood. Its coating is very crispy and tasty because the batter is made with ground pork, a meaty surprise! It is served with a special sweet chili sauce to make every crunchy bite more exciting.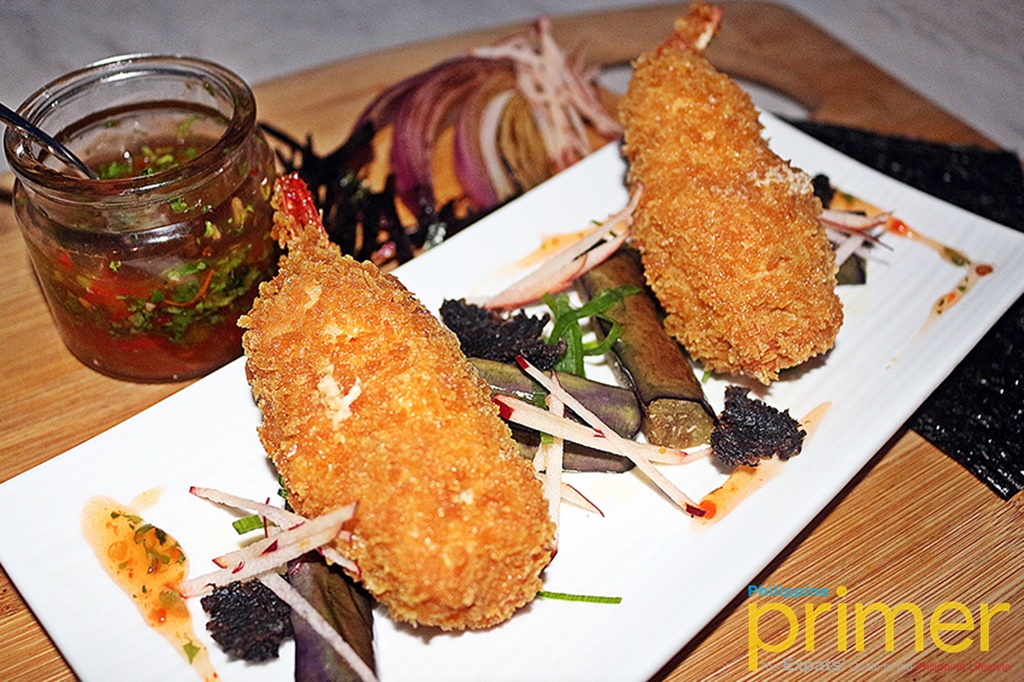 Prawn Cutlets
The rest of Antidote's menu lists mocktails, wines and spirits, hefty bar bites, and desserts. If you're not sure which cocktails to choose from their fascinating list of drinks, you can always ask the bartenders!
When you're ready to confront your poison, head over to one of the highest spots in the city, grab a cocktail and watch let your poison be the cure itself. There is no better place that can lift you up than Antidote at I'M Hotel!
Also read:
I'M Hotel: Urban Luxury in the Heart of Makati
Restaurants with Special Valentine's Menu
---
Written by Rizelle "Rei" Leaño
Store Information
Roof Deck, I'M Hotel, 7862 Makati Ave., Poblacion, Makati City
+63 2 7557 888
5 p.m. - 2 a.m. (Mon. to Thu. and Sun.); 6 p.m. - 3 a.m. (Fri. to Sat.)
reservations@imhotel.com