ABV in Makati: A true speakeasy in the heart of the city
Speakeasy bars are a rarity in the Philippines. Either that or they're really hidden, much like they were in the 1920s. Makati's ABV is one of these hidden gems, with craft cocktails as creative as they come and the largest absinthe collection in the city.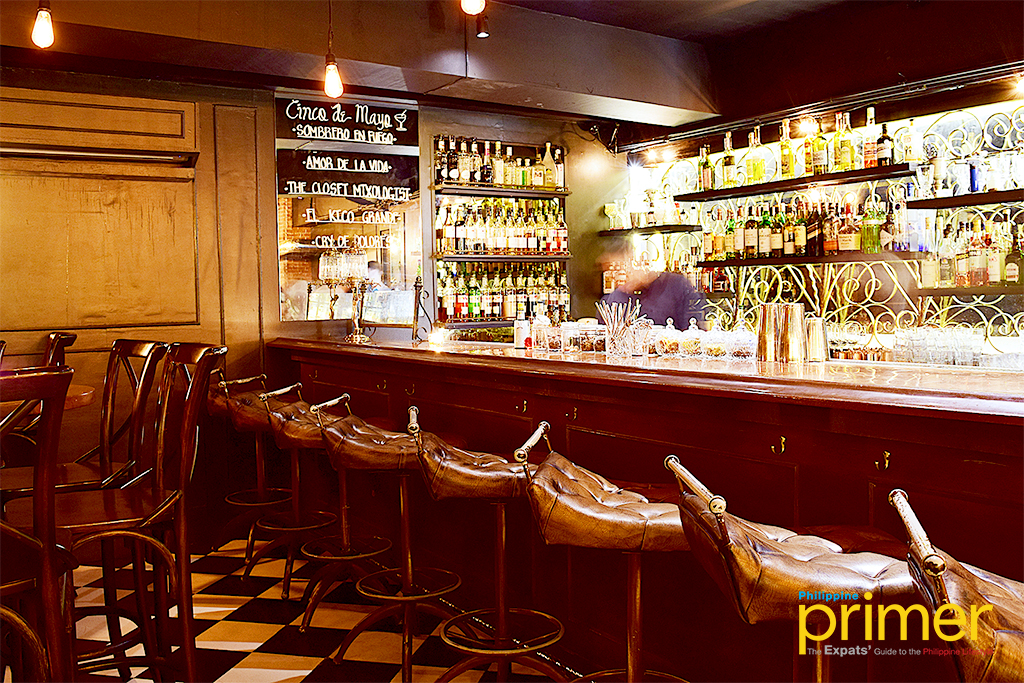 ONE OF ASIA'S BEST. ABV was recognized as one of Asia's 50 Best Bars in 2016, and it's not hard to see why.
 ABV, or Alcohol By Volume, is a cocktail bar inspired by the speakeasies of the Prohibition era. They specialize in craft cocktails as well as having the largest collection of absinthe anywhere in Makati. It's tucked behind a burger joint at the corner of Jupiter and Galaxy Street so you won't get lost getting to the bar.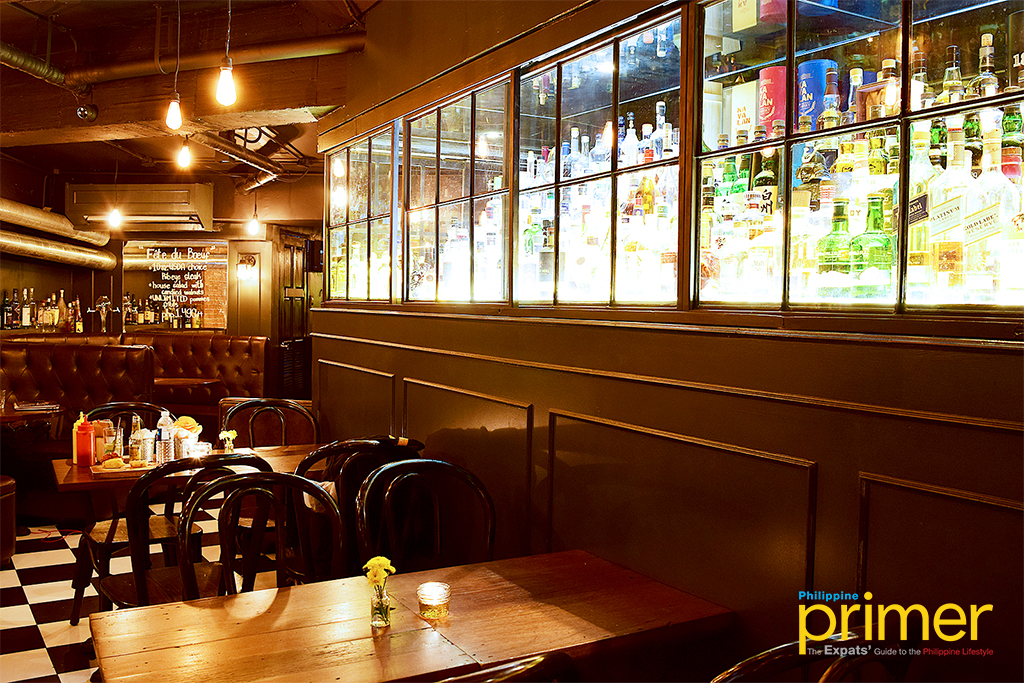 PROHIBITION-ERA INSPIRED. Oh, and let's not forget their extensive Absinthe collection.
While the drinks draw customers to ABV, it's the service that keeps them coming back. Ken Bandivas, the country's representative to the Diageo Reserve World Class Finals 2015, leads some of the country's best bartenders that like to keep their customers engaged in their drink. Remember to ask for the "Bible" if you want a list of what their bartenders can do for you; or you can ask them to make something just for you.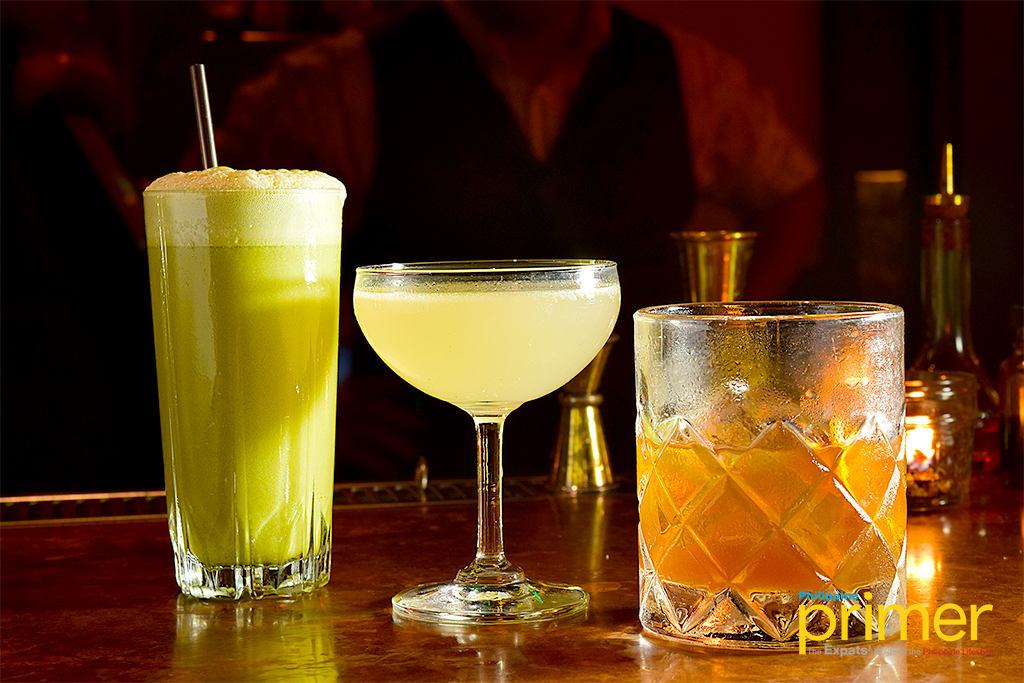 PICK YOUR POISON. Choose from any of their drinks from "The Bible", also known as their drinks menu. From left to right: Matcha Fizz (Php 480), White Lady (Php 360), Bucky's Old Fashioned (Php 530).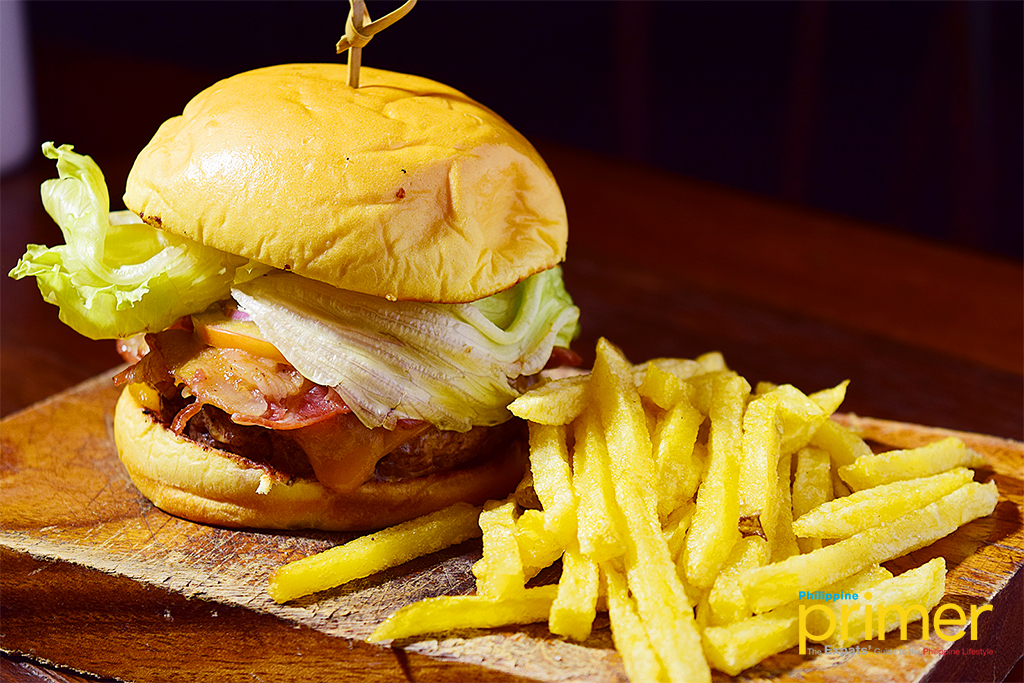 CLASSIC BACON CHEESEBURGER. Since they're ran by the same people behind the Lazy Bastard, you can expect no less than the best. Here's an example: their Bacon Cheeseburger (Php 360).
Apart from the drinks, one of the best things about ABV is their ABV Masterclass. It's a premier bartending and mixology program that's designed not just to teach you about making cocktails, but also the history behind each one. Know more about ABV Masterclass here.
ABV is located at Basement Floor, 22 Jupiter St., Bel-Air Village, Makati City. They usually open the bar at 6 p.m., though it's best to call them at 0917-704-0942 to make sure they can accommodate you.
Store Information
Basement, 22 Jupiter St., Bel-Air Village, Makati City
02-832-5330
0917-704-0942
6 p.m. onwards (Mon. to Sun.)
info@abv.ph