Greenhouse Cafe in Siargao Serves the Best Breakfast on the Island
Known to locals and tourists of Siargao as the cafe that serves the "best breakfast on the island," Greenhouse Cafe is an arm of Greenhouse Siargao Eco Resort in Cloud 9, General Luna, owned by three friends, Susan, Andrew, and James O'Donnell.
Greenhouse Cafe, located along Tourism Road right next to the Reef Beach at General Luna, Siargao, was just established last May 2018. It is slowly becoming a breakfast stop for backpackers and locals of the island with their laidback dining area exuding an island vibe in their Nipa hut setting.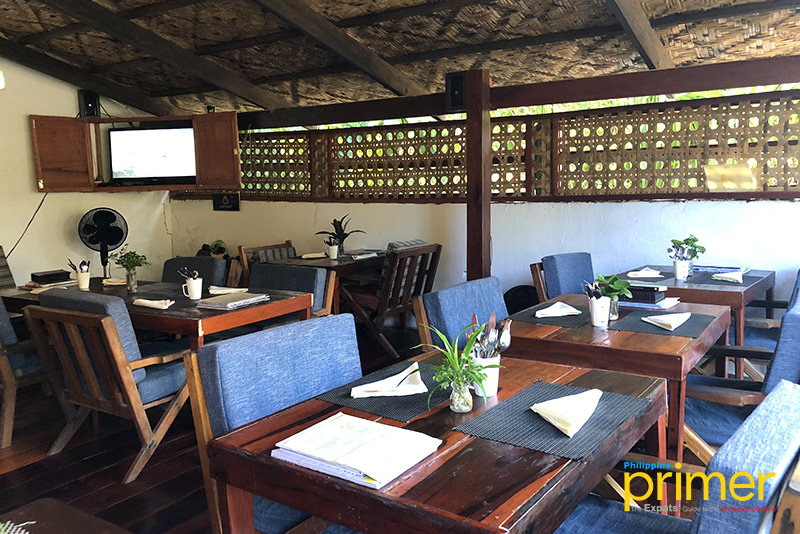 Make yourself comfortable inside the Greenhouse Cafe with the natural light from the sun entering the recesses of the small yet laidback dining area. Plus, do not forget to enjoy what may be the best breakfast on the island with your friends and family!
Through word of mouth, their hearty serving of Same Same But Different, made of French baguette stuffed with fried eggs, bacon, lots of lettuce, cheese, fresh tomatoes, and their homemade garlic aioli with a bit of spice, makes it to the best seller list.
Same Same But Different (Php 280)
This goes alongside the Chef's Favorite– the Barrel City 2.0 with its cheesy garlic bread made tastier with extra tomatoes, egg, slices of cheese, bacon, the creamy cheese sauce, topped with sesame seeds.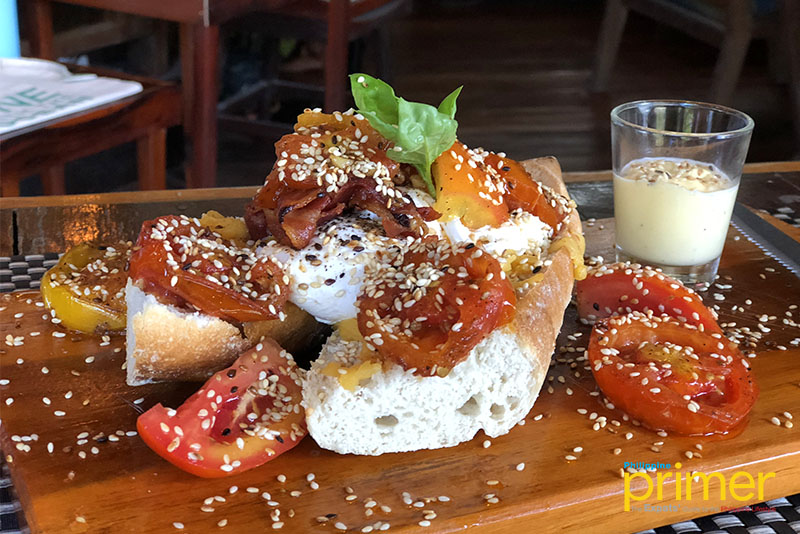 Barrel City 2.0 (Php 320)
These hearty meals go well beside a glass of coffee-induced Coconut Cold Brew with a side of extra thick coconut milk to make your drink a refreshing treat.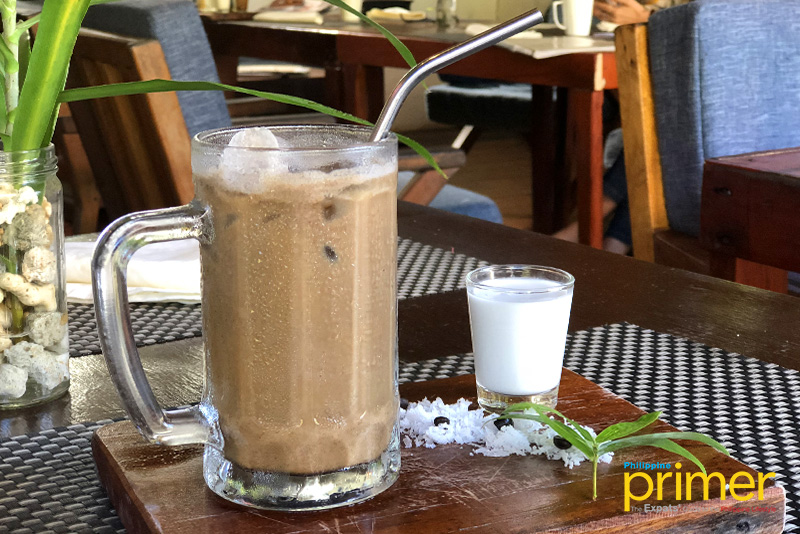 Coconut Cold Brew (Php 120)
With their fresh ingredients retrieved from the island, like tomatoes that taste fruitier than most fruits plus their secret homemade recipes for their dressing, breakfast at Greenhouse Cafe is a promising treat to start your day right on the island!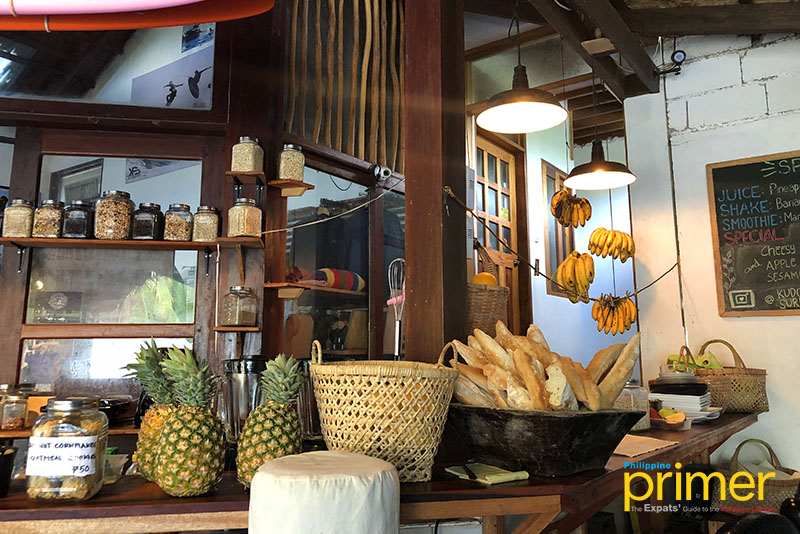 Ensure tasty and healthy meals served in front of you with Greenhouse Cafe's fresh ingredients sourced from the island!
What's more is that after gobbling up on their delicious food, you may peruse on their selections of apparels and other lifestyle products from Kudo Surf which uses organic cotton in their garments, as well as other brands like Pleasant and Vissla, known for transforming scrap materials like coconut and recycled plastics into brand new items like boardshorts.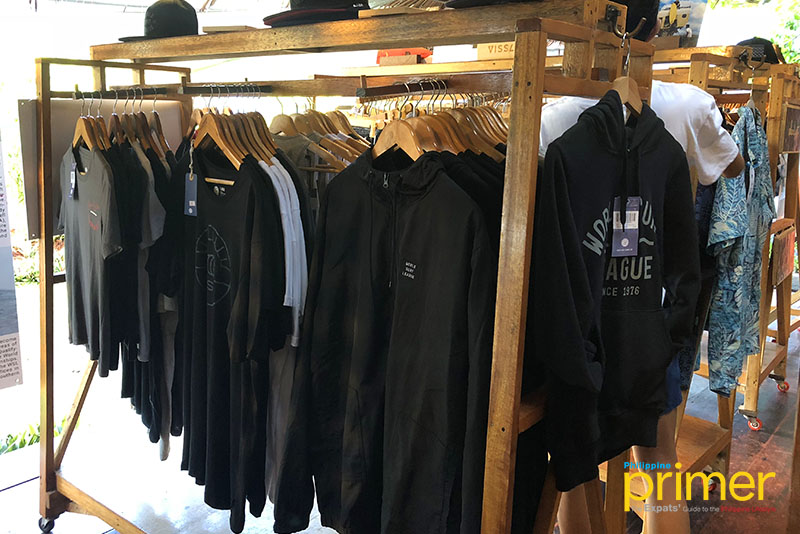 James O'Donnell, one of the owners, is also at the helm of Kudo Surf- a lifestyle brand and surf shop upholding an eco-friendly vision to advocate sustainable living in the community.
Surfboards and other surf products are also available at Greenhouse Cafe!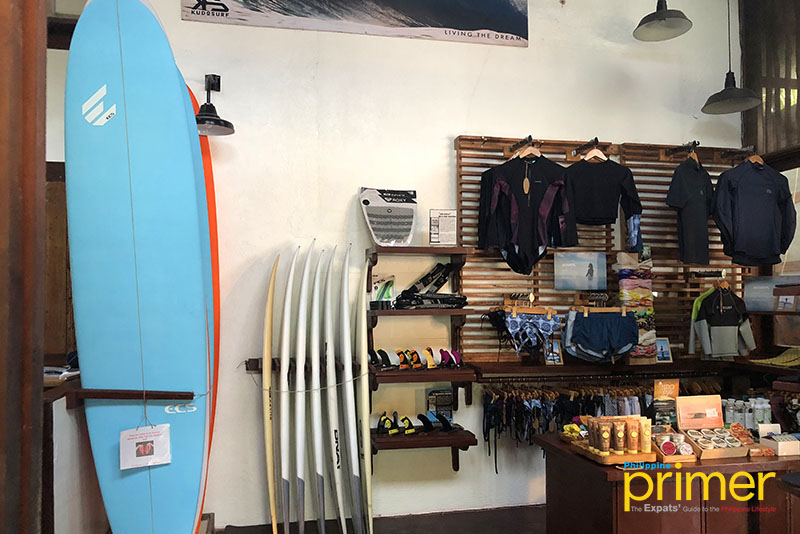 Greenhouse Cafe may also be considered as your one-stop surf shop where you can purchase your surfing gears after eating up a hearty meal.
As the diner opens from 7:30 a.m. to 3:30 p.m. every day, be sure to grab a bite of the best breakfast in the island courtesy of Greenhouse Cafe!
---
This first appeared on Philippine Primer Japanese Magazine's December 2018 issue.
Store Information
Tourism Road, Brgy. Catangnan, General Luna, Siargao, Surigao del Norte
0919-422-6322
7:30 a.m. to 3:30 p.m. (Mon. to Sun.)