Wolf and Fox
This old-school British pub in Bonifacio Global City is the perfect hangout joint.
If you're in the lookout for a cool, hip watering hole where you can get amazing cocktails and huge servings of British comfort food, go no further than Wolf and Fox Gastropub in Bonifacio Global City. This fancy yet comfortable hangout joint is the perfect place for urbanites: it offers a beautifully-designed sanctuary where you can de-stress with friends on a weekend night, delectable offerings on their eclectic menu, and an impressive list of cocktails, liquors, brews and beer cocktails.
Wolf and Fox may be styled after old-school British pubs, but it is owned by Pinoy restaurateurs Marvin Agustin, Ricky Laudico and Raymond Magdaluyo. The idea behind the name is that there are two kinds of customers: Mr. Wolf who likes tradition and class and Mr. Fox who likes creativity and quirkiness. True to the name, Wolf and Fox's dark interiors are both rustic and eccentric – it mixes European styale with strange, enjoyable photos of anthropomorphic animals in formal attire.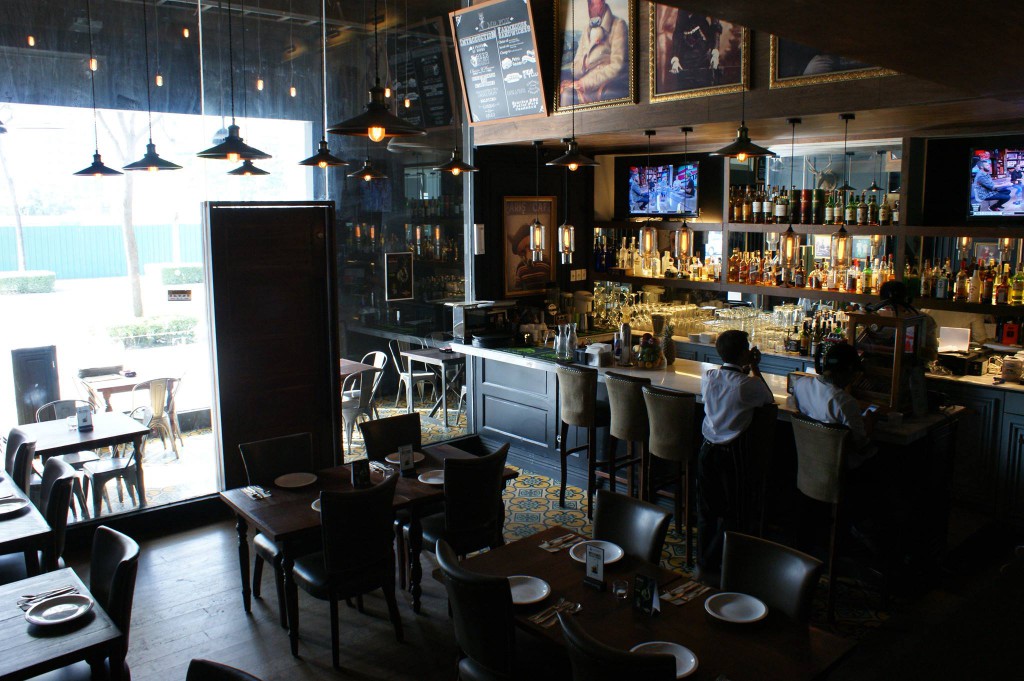 The interiors of Wolf and Fox
The menu is divided into two types, depending if you're in the mood to be a Wolf or a Fox. The Wolf menu offers conservative British fare, such as the 50-day Dry-aged US Angus Ribeye Steak (P1789), Roast Beef (P218), Southern Fried Chicken (P188), Seafood in EVOO Pasta (P328), and the Eton Mess (P268), a delicious dessert of whipped cream, crumbled meringue and stewed berries. The Fox menu offers more sinful favorites, often with a twist; it has Fish and Chips (P358), Bangers and Mash (P348) with homemade Cumberland sausage, and the 9-inch Hotdog (P248).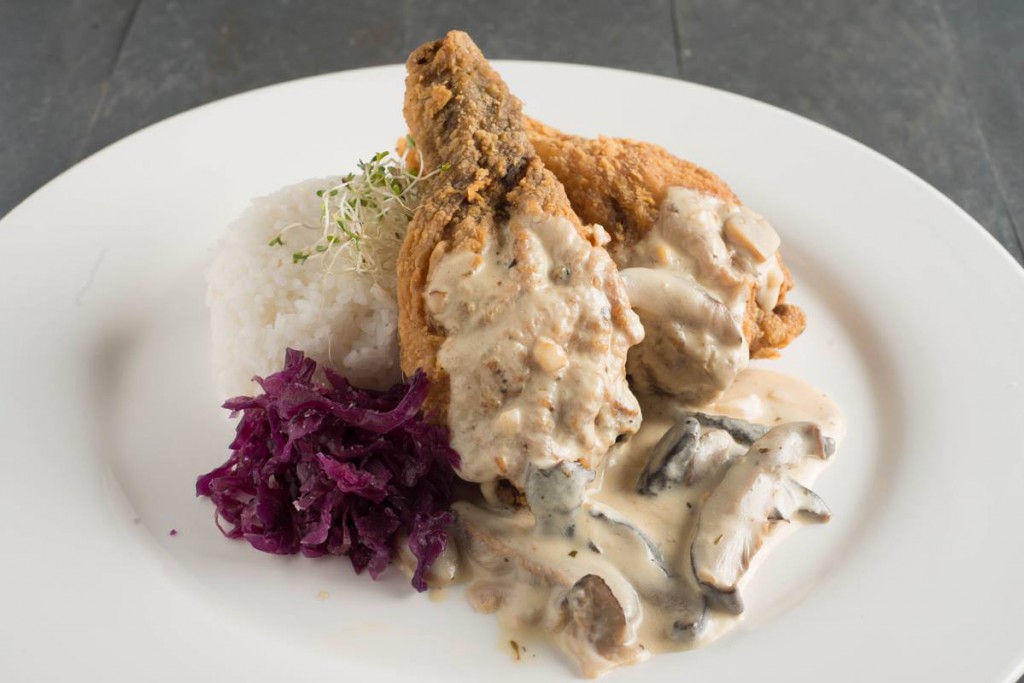 Southern Fried Chicken (P188)
The extensive drinks list, meanwhile, has creative cocktail offerings that would suit anyone's taste. There's the mango-based Yellow Paradise Cube (P328), the coffee-rum Twilight Howl (P308), the coffee-Jaegermeister-draft-ginger mix of Wolf & Fox I.E.D. (P368), or even the tequila-infused Mexican Boiler Maker beer cocktail (P288).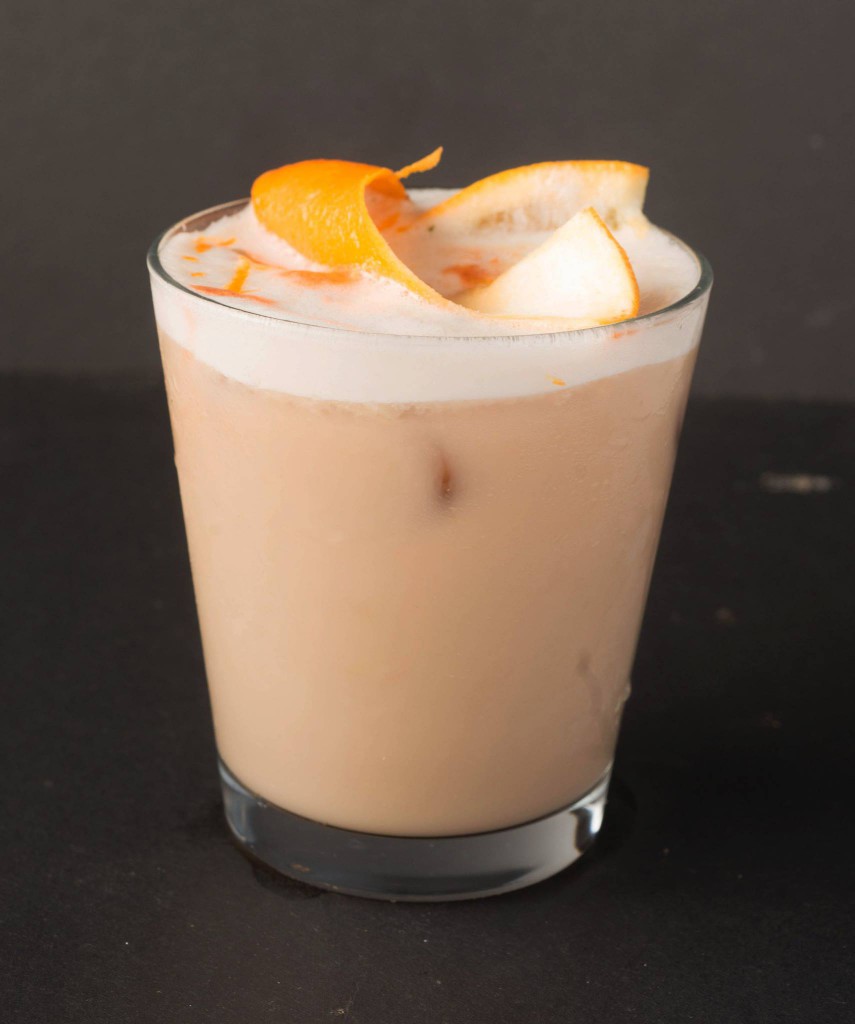 Twilight Howl (P308)
 —–
Article and photos by Jess Jacutan

Two Parkade, 7th St. corner 30th Ave., Bonifacio Global City, Taguig

(02) 8932806 / 09064447655

Monday to Sunday, 11 am to 2 am