UCC Mentore
UCC (Ueshima Coffee Co.) is known as one of Japan's oldest coffee shops. Here in the Philippines, it is popular for its specialty shops and is known to be the pioneer of Japanese-style coffee making.
UCC puts a premium on the beans it uses and the quality of the coffee it makes. Considered as one of the drivers of the Third Wave Coffee movement, UCC offers an exceptional coffee experience that has been well-received by Filipinos. Popular among the older generations, UCC has lately been drawing the young market as well. Since Filipinos are passionate food lovers, all of UCC concept stores have revamped their menu to cater to the Filipino palate. UCC added some new delish dishes and retained its classic bestsellers for a full-satisfaction menu offering.–
UCC Mentore, known for their high-end coffees
UCC hadn't updated its menu since 2000, resulting to people having to choose from its incredibly long list of dishes. However, this year, UCC streamlined its menu options by keeping some of the originals and adding some new ones. Here are a few of our picks from UCC's newly-curated menu:
–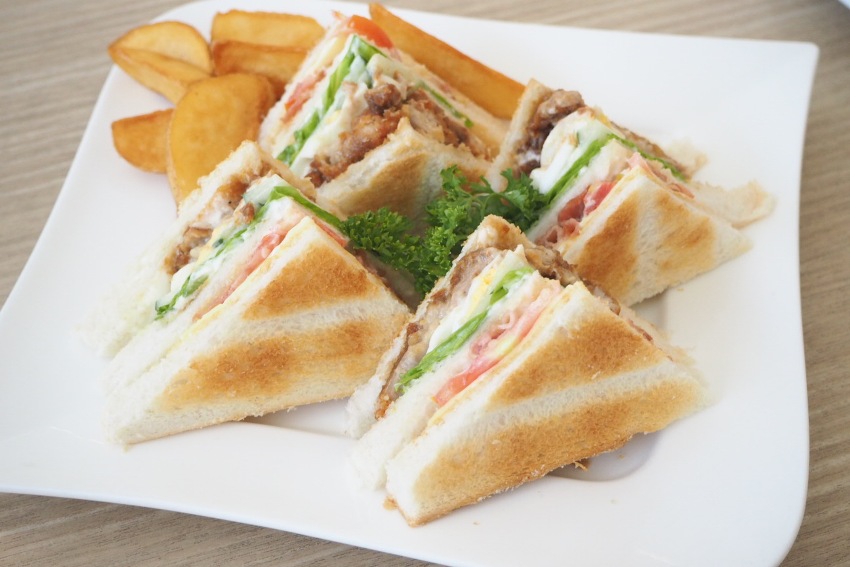 Mentore Clubhouse Sandwich (P320)
Chicken cutlet smothered with sauce that has just the right consistency, sandwiched between the bread pieces which are soft on the inside yet crusty on the outside. The generous amount of the ingredients like tomatoes, lettuce and egg, are also a delish addition.
–
Ginger Pork Steak (P370)
If you have an appetite, you will love this. The flavor of ginger is not too overwhelming, and the thick meat is very filling. The steamed vegetables on the side are fresh and soft. If you value quantity, this Ginger Pork Steak is for you.

–
– –
Mango Sour Yogurt Smoothies (P180), Mocha Truffle (P250), Dark Caramel (P220)
This dessert is a combination of yogurt and mango with just the right power of sourness and a hint of sweetness. Yum! Coffee flavor spreads around your mouth with each bite of the Mocha Truffle. If you aren't fond of sweet stuff, you might want to try the Dark Caramel. Even those who aren't fond of coffee will be able to enjoy these drinks.
–
AFFOGATO (P250)
The vanilla ice cream and UCC's high quality espresso are the perfect match. The chocolate and pistachio toppings add a nice bite. Enjoy a sumptuous and classy dessert at UCC Mentore.
They offer 10 types of coffees using the 5 methods of brewing. With all these selections, you're sure to find your own favorite. Non-coffee lovers can enjoy their other beverages and alcohol selections. Enjoy your meal at UCC Mentore where they offer food, drinks and alcohol. Have you tried any of the new menu items of UCC? How did you find it?
To thank their loyal diners, UCC has partnered with JCB card, which gives JCB cardholders 15% discount on food and beverages in all UCC branches. More here.
General Information
2F, SM Aura Premier, C5 Road Corner 26th Street, Bonifacio Global City, Taguig City
02-553-2242
10:00 am - 10:00 pm
UCC Mentore Glorietta Complex, Metro Manila, Philippines address Park Terraces, Parkway Drive Corner West Street, Glorietta Complex, Makati City
02-463-8139