The Peak in BGC: Sophisticated Indulgence in View of the Stunning Manila Skyline
A stunning fusion of grill restaurant, speakeasy, whisky bar, and music lounge located in Grand Hyatt Manila, BGC, The Peak Bar stands as the epitome of sophisticated indulgence.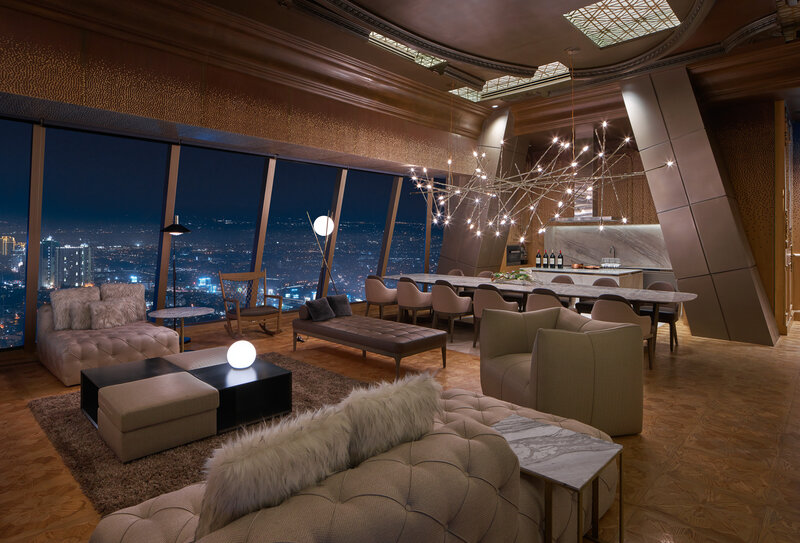 IMAGE from Grand Hyatt Manila
Here, you can immerse yourself in the sheer delight of chasing sunsets while basking in the awe-inspiring panoramic views of Manila's stunning skyline. Elevating the experience, The Peak Bar boasts a comprehensive and refined signature beverage program, where expertly crafted cocktails and fine spirits take center stage, catering to even the most discerning palates.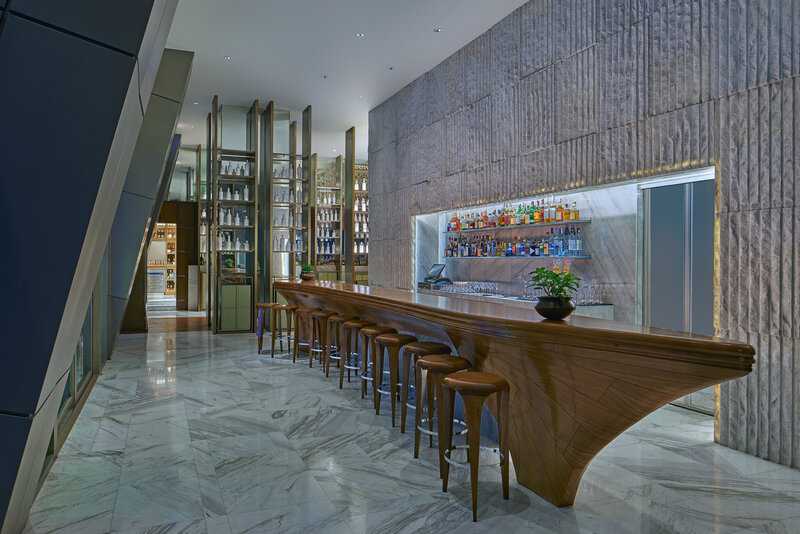 IMAGE from Grand Hyatt Manila
The heart of The Peak Bar lies in The Grill, featuring an open-fire charcoal grill, where guests can enjoy a live culinary show. This rooftop bar and restaurant feature a straightforward menu, emphasizing dishes from the charcoal grill. What sets this place apart is its commitment to sustainability, being the only restaurant in Hyatt to achieve 100% seafood sustainability. Locally-sourced produce such as tomatoes and lettuce suport local farmers, while main ingredients like steaks are imported abroad.
As the evening unfolds, guests can listen to live entertainment, adding a touch of enchantment to the already sophisticated ambiance at The Music Lounge. The Peak Bar, on the other hand, provides an exclusive space for personalized service on the speakeasy or in the outdoor seating area. Additionally, The Whisky Room offers an intimate setting for exclusive events.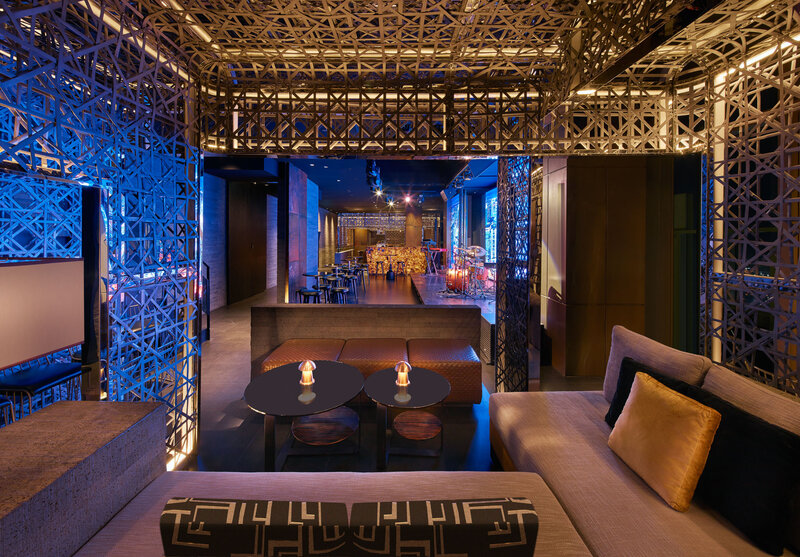 IMAGE from Grand Hyatt Manila
In addition to providing a cozy indoor and outdoor seating area, patrons can anticipate indulging in meticulously crafted cocktails, savoring the delightful offerings of the Beyond Sunset Happy Hour program (with two cocktails for the price of one), and relishing an impressive selection of world-class whiskies, small plates, and locally sourced premium spirits, including an exclusive house lager. To elevate the experience, a diverse array of entertainment awaits, ranging from DJs to captivating jazz and pop bands.
With the perfect blend of modern elegance, unparalleled dining, and world-class hospitality, The Peak at Grand Hyatt Manila in BGC offers an array of delightful experiences within its stylish and chic ambiance.
IMAGE from Grand Hyatt Manila
General Information
8th Ave cor 35th St, Grand Hyatt Manila, Fort Bonifacio, Taguig
(02) 8838-1234
5 p.m. – 11 p.m. (Tue-Sat)
Monday and Sunday