The Meatball Revolution
Meatball lovers, this place could be like your home.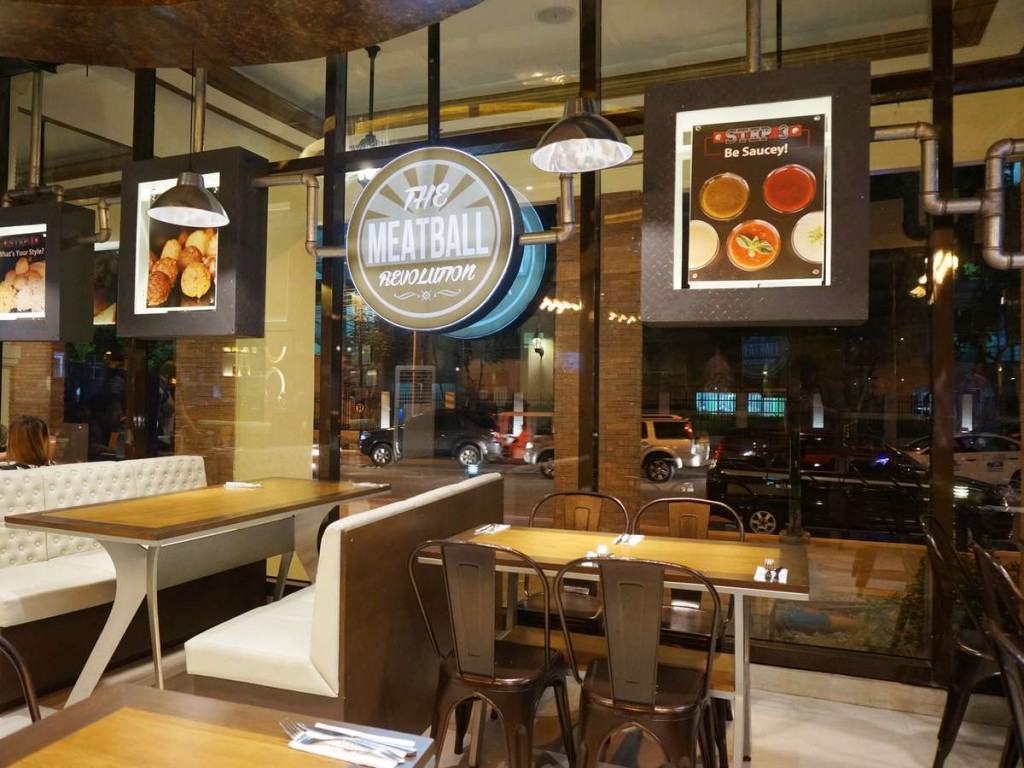 THE MEATBALL REVOLUTION. A place for meatball lovers. Photo by Reyjohn and Gio Tia, grabbed from zomato.com
Meatballs are actually one of the best food items in the world, as it can be eaten along with other food! Be it on pasta, a bun, or even on rice, meatballs will always find its way to make your food more delectable and more enjoyable to eat.

MEATBALLS x PASTA x RICE. Top it off with the best ingredients of your choice! Photo grabbed from the Meatball Revolution's Facebook page
In Venice Grand Canal at McKinley Hill Taguig, there's a place called The Meatball Revolution which serves, well, meatballs as the main star. What makes it more interesting is that they want you to decide what you want your balls to be like: "your meatball, your way." In this place, you can actually make your own masterpiece in just four easy steps.
First step is you have to choose from their selection of pasta or rice. Second step is that you get your meatballs (which they serve 3 per order). You can get either classic or upgrade to premium for just P40. For classics they have Classic Beef, Pork Pimiento, Smoky Chicken and Swedish Pork and beef. Third step is to choose among their homemade sauces and last, top it off. One order includes one classic topping then you can add as many as you like. Some of their flavourful toppings include cheddar cheese, crispy garlic slices, crispy bacon strips, and chicharon.
The Meatball Revolution is the perfect place to spend your lunch or dinner with as they also have kids menu if you want to bring your meatball-loving-kids along with you! Surely, you'll enjoy the variety of food they offer which are all worth the price. For those who would like to pair their ordered meatballs with alcoholic drinks, you can do so as they also offer alcoholic beverages in their menu.
Have a fun and meaty feast at the Meatball Revolution!
G/F, Venice Grand Canal, McKinley Hill, Taguig City, Metro Manila
02-776-6045
11:00 am to 11:00 pm (Monday to Sunday)