Terry's Bistro
A mix of tradition and innovation. This is what Terry's Selection is all about.
Ever since it opened in 2008, Terry's Selection has become a regular choice for people who wants to dine in a European/Spanish inspired restaurant. Chef Juan Carlos de Terry, who holds a Ph.D. in Oenology, is the man behind the success of this restaurant and deli in Manila.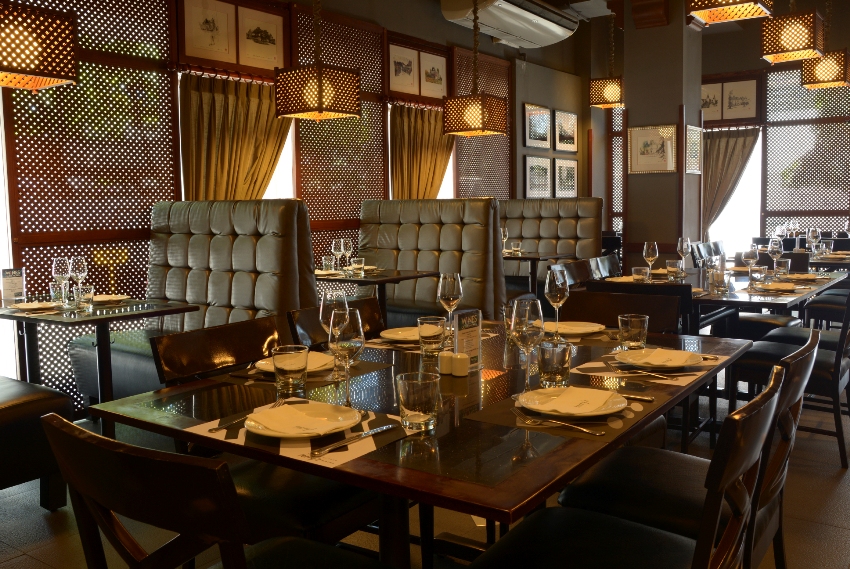 Interior
Chef Carlos mentioned that everything in his creations is a mix of tradition and innovation. Given that he specializes in wine, food, photography and music, he can see the balance of each element in his every dish. The second floor of the restaurant shows a spacious classic dining area. Every piece of furniture was thoroughly and specially selected by Chef Carlos. His aim is to give a personal and intimate dining experience to his patrons. The interior is clean, simple and modern. If it is your lucky night, Chef Carlos may even play a piano if he is at the restaurant. The restaurant's wide collection of wines was a treat to a wine amateur like me.
Terry's Selection takes pride of its open kitchen. At Terry's, they do not only want to satisfy their customer with their delicious food, but they also want to let them appreciate the classic  and real Spanish gastronomy.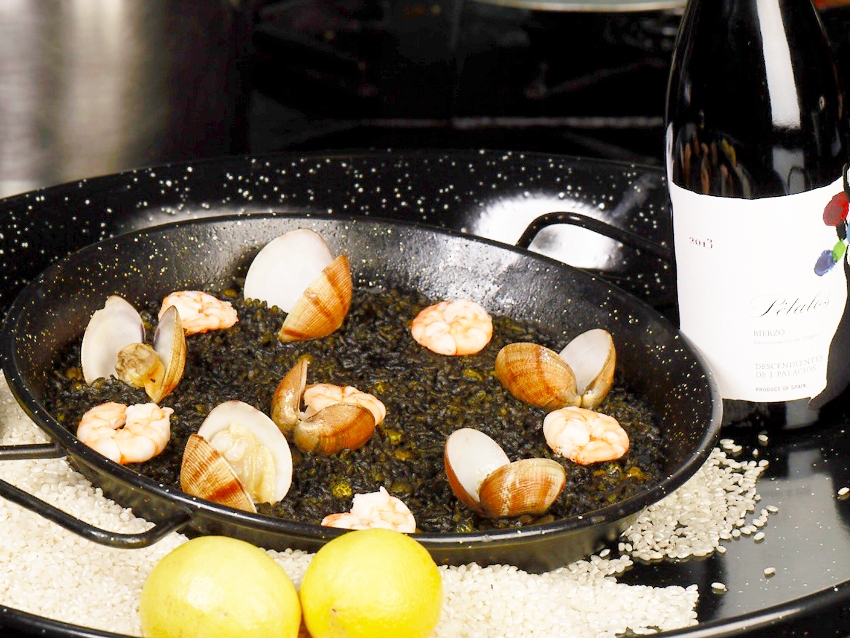 PAELLA NEGRA. Paella prepared with Spanish squid ink, laced with seafood and served with Alioli sauce. Php 890

–Since Terry's Selection carries Spanish culinary products that is why every ingredient is indubitably authentic. Their best-seller is their Paella Negra that is prepared with squid ink and laced with seafood. The secret to its exquisite taste is the short grain Bomba rice they use. It is cooked in an earthenware pan and is carried directly to the dining table. Its flavor is enticing as well as the surprising fresh taste of the seafood and the chewy texture of the rice.

Terry's Selection promises good food, quality and taste. Every bite describes how Chef Juan Carlo is dedicated and passionate with his craft. Though a bit pricey, I think the culinary experience is worth every penny.
---
Last updated: May 24, 2017

G/F One Lafayette Square, 132 L.P Leviste cor. Sedeño Street Makati City

9:30 a.m to 10:30 p.m (Mon. to Sun.)

Lower Ground, The Podium 18 ADB Ave., Ortigas Center Mandaluyong City

Bluilding 5, Tuscany at Mckinley Hill, Upper Mckinley Road, Bonifacio Global City