Susi in Burgos Circle is a Vegan Restaurant That Doesn't Disappoint
Filipino food is delicious and can compete with other cuisines the world has to offer but it's also usually riddled with meat and dairy products. Filipinos love their meat so much that even non-Filipino restaurants are meat-heavy.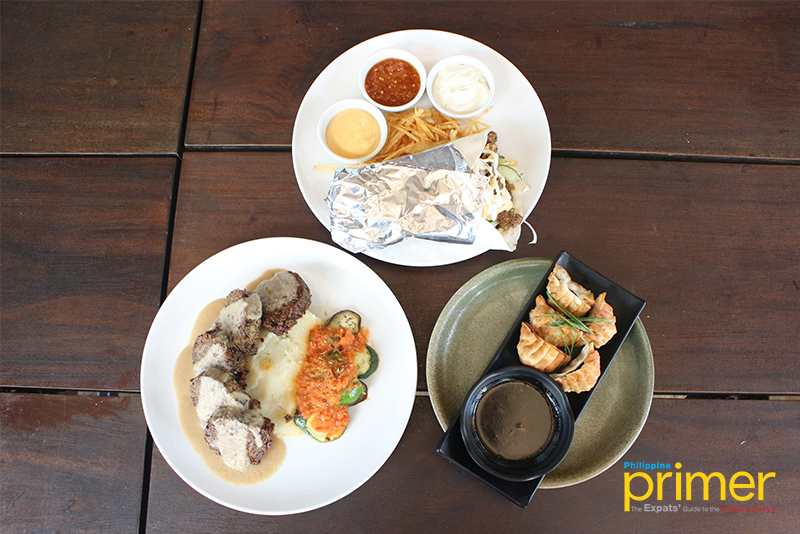 Give veganism a try at Susi
This makes it hard for vegans, especially foreign visitors to adhere to their strict plant-based diet. Thankfully, more and more restaurants are starting to cater to this lifestyle. One such restaurant is Susi, which is located at the foodie haven of Burgos Circle in BGC.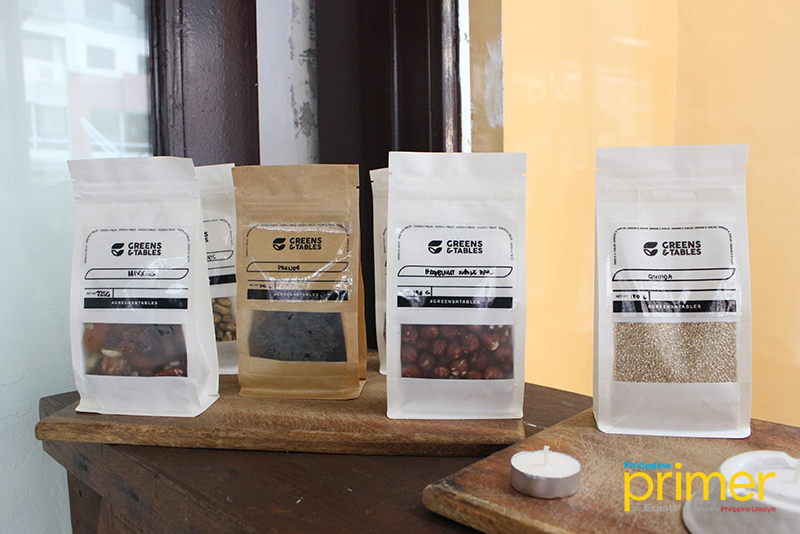 Susi has products that can help people start their vegan journey
The place has a rustic look and feel to it. On one of the tables are packaged nuts, seeds, and beans that one can use to start their vegan journey.
As the only vegan place in Burgos Circle, vegans don't really have much of a choice when they want to eat in the area, but that shouldn't be a problem because Susi serves up some amazing dishes.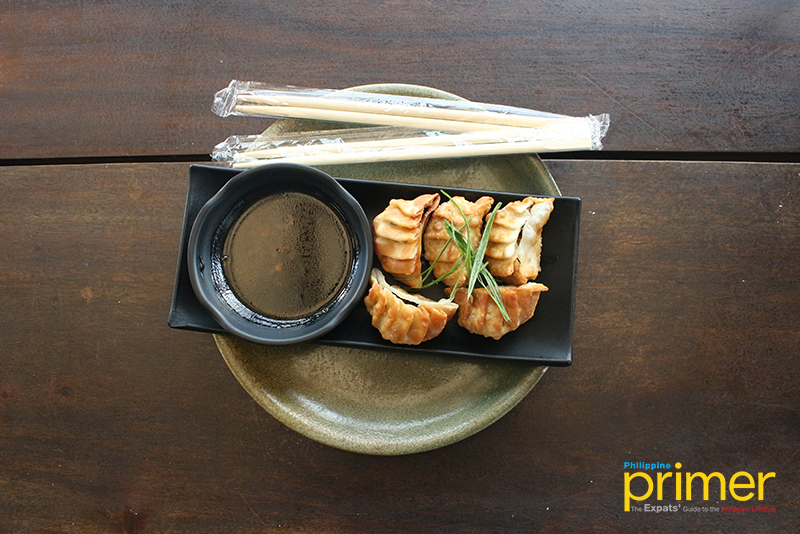 Mushroom Gyoza (Php 285)
A popular starter is their mushroom version of the ever-popular gyoza. Their Mushroom Gyoza (Php 285) is deep fried and packed with 'shrooms. Fair warning: If you're not a fan of mushroom, you may want to stay clear of this because there is no way you can mask the mushroom's distinct earthy flavor.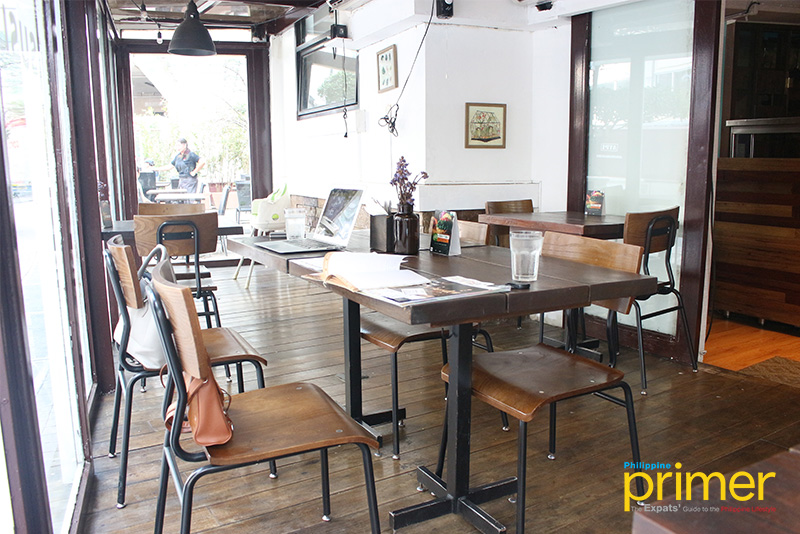 The floor-to-ceiling windows flood the place with natural light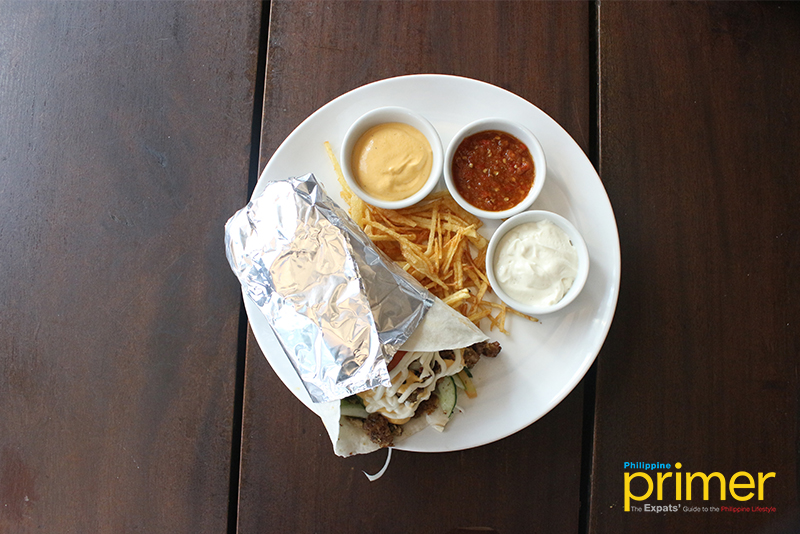 Mushroom Chorizo Shawarma (Php 385)
Many non-vegans say that vegan food is bland but they'll eat their words when they taste Susi's Mushroom Chorizo Shawarma (Php 385). The mushroom chorizo is firm and doesn't have that distinct mushroom taste. Cumin is heavily used, drowning out the taste of paprika, which means this dish more pungent than spicy. It's also not as salty or oily as traditional pork chorizo. The shawarma tastes good on its own but if you're not into middle-eastern fares,  you can use any of the three dips that come with the dish (vegan chips, hot sauce, and garlic mayonnaise).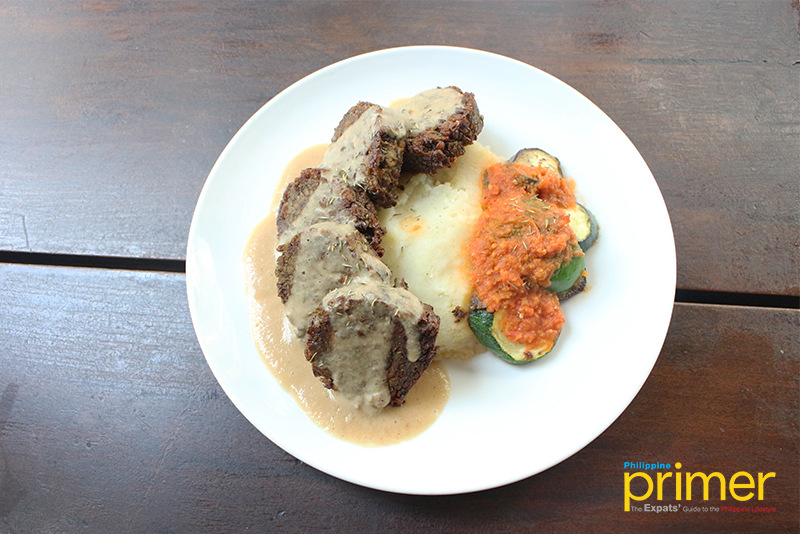 The Emerson (Php 495)
New to the place and don't know what to order? Go for their best-seller, The Emerson (Php 495). This is the lentil-mushroom version of meatloaf. It's tightly-packed, much like the real thing but becomes really loose once you cut into it. Again, it doesn't have the distinct mushroom taste. To be honest, if you're used to eating Filipino food, this dish may come across as a little bland. The sour and salty tang of the zucchini-aubergine ratatouille more than makes up for it, though. It's large enough for at least two people to share, meaning you can order more vegan dishes!
Vegan food doesn't have to be short on flavor and Susi is proof that it can be done! Visit Susi at the ground floor of Bellagio II, Forbes Town, in Fort Bonifacio. 
---
This also appears on Philippine Primer Japanese magazine's November 2018 issue.

G/F Bellagio II, Forbes Town, Fort Bonifacio

11 a.m. - 11 p.m. (Mon. to Sun.)